Issue #2023.01
In transit: Announcing the AIF's new director and relocation plans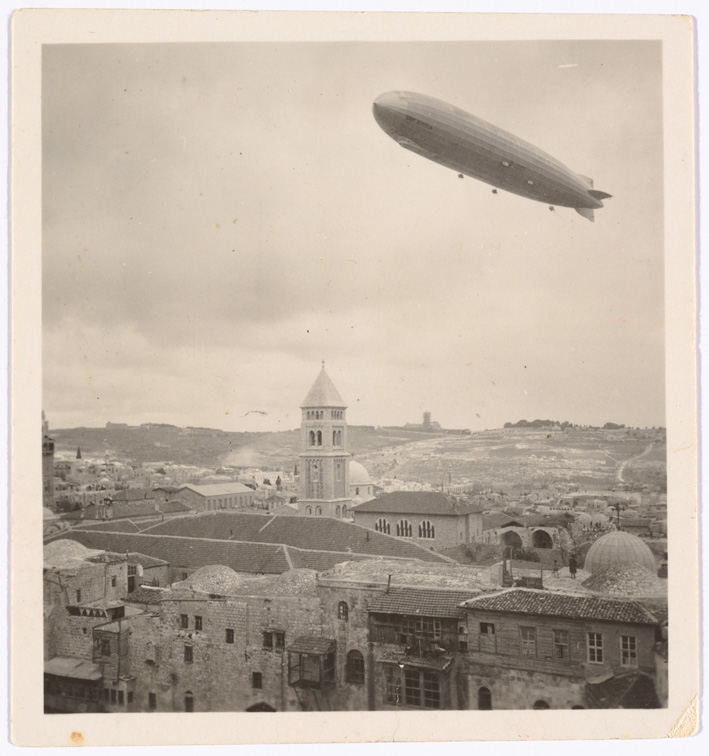 لقراءة هذه النشرة باللغة العربيّة، اضغطوا هنا
​
---
LATEST NEWS
​Rana Nasser Eddin joins the Arab Image Foundation as Director
We are thrilled to announce the appointment of Rana Nasser Eddin as the Arab Image Foundation's new Director. Rana will join the AIF on March 1st, 2023. Her start will coincide with the foundation's move to its new home.
In her role at the AIF, Rana will work closely with the board of directors – who will collectively be responsible for the foundation's artistic vision and direction. The board of directors is excited that Rana will join the foundation in this pivotal moment, and looks forward to a fruitful and enriching collaboration.
Rana brings a wealth of experience to the foundation, with over twelve years of work in arts administration and cultural management in both commercial galleries and non-profit organisations, as well as an academic background in Art History. Prior to joining the AIF, Rana served as the Director of Sfeir-Semler Gallery (2010-2018) in Beirut, and from 2019 to 2022 was the Administrative Director of Beirut Art Center (BAC). Together with Artistic Directors Ahmad Ghossein and Haig Aivazian, Rana spearheaded an ambitious three-year exhibitions and public programme at BAC, launching partnerships with local institutions, and working on a rich programme aiming at diversifying and engaging with the center's audiences at a particularly difficult moment in the country, on the heels of the revolution, financial and escalating political crises. Her engagement in the cultural scene in Beirut and knowledge of the foundation's history and artists' practices that have shaped the foundation put her in a great position to steer the organization in its new space, with a view to a local public and an understanding of a transnational context.
The board of directors is grateful for the incredible work achieved in the past two years under Heba Hage-Felder's directorship. Heba joined the foundation at a particularly difficult moment: one month after the August 4th, 2020 Beirut port explosion during which the foundation suffered substantial damage. In the last two years, the foundation's organisational practices, protocols and policies have been a major focus of work, not to mention the continued development of the AIF's work in preservation, documentation, research and digitisation of collections, publications, acquisition of new collections, and public programming. We look forward to her continued engagement as a member of the AIF's General Assembly.
---
Header image: 0024ab00016, 0024ab - Abdel Hadi family collection, courtesy of the Arab Image Foundation, Beirut.
---
ANNOUNCEMENT
​AIF relocates to Kantari and hosts Dawawine in its new space
Images: courtesy of the Arab Image Foundation, Beirut. Photographs by Imad Najm and Christopher Baaklini. ​
2022 marks the 11th – and final – year of the AIF in its current location in Gemmayzeh. After viewing more than a dozen potential spaces across Beirut, we're delighted to share the news that the ground floor of the Aresco building in Kantari will be the foundation's new home as of the spring of 2023.
Spread out across two floors and a mezzanine, our new 800 m2 space will accommodate improved preservation and digitisation labs; a larger cool storage room (CSR) and a quarantine area for incoming collections; a work and display area; and a new space dedicated to library resources and to welcoming researchers.
AIF will collaborate with Dawawine, offering a specialised public library that houses both Dawawine's and the foundation's extensive book collections and audiovisual resources, which focus on photography, cinema, theater, and the performing arts. This new joint library and research center will be an important resource for artists, researchers, and scholars alike.
Please see Dawawine's statement below about our new joint library.
Being alone and in the dark doesn't agree with us. In this mad city, we found an ally in the Arab Image Foundation, and instead of reinstating a bookstore, we will be experiencing the permanence of a public library. We'll be taking our books out of their boxes soon, and look forward to meeting readers, writers, art-makers, image seekers, and researchers at AIF's new premises, where Dawawine's books will find a home.
​​
​We also hope to resume our programme of film screenings throughout the year 2023.
​​
​There is so much more we'd like to say, but let us be patient; we'll share more updates with you very soon.
It is our hope that this move will allow us to open our doors wide, welcoming different publics, conceiving diverse programmes, and becoming an open space where people can meet, exchange knowledge, engage with each other, and learn together.
We will share more updates on our move in the weeks to come! Until then, a reminder that we are putting all image and research requests and visits on hold, but if there is a research project you're working on or a potential collaboration that you'd like us to be involved in, please send an email to [email protected]
---
EXCHANGE
​Cultural Heritage Protection – Informal donor group in Beirut, November 2022
A group of informal donors met in Beirut 3-5 November. The group included Cultural Emergency Response (CER), ALIPH, Getty Foundation, Gerda Henkel Stiftung, Cultural Protection Fund of the British Council, JM Kaplan Fund, and Community Jameel.
The Arab Image Foundation along with Ashkal Alwan were invited to give a presentation to the group, speaking about our specific areas of work related to cultural heritage protection but also highlighting the challenges and possibilities in a stifling socio-political and economic context.
We were grateful for the visit of our partners, CER and the Getty Foundation, and their time and attention in listening to our plans for 2023 and beyond. The opportunity to meet the rest of the informal donor group was insightful, especially, their commitment to coordinate closely in support of a sector that requires long-term core funding and accompaniment.
---
WORKSHOP
​Shifting gazes in the AIF's collections
​5-16 December 2022 – Arab Image Foundation, Beirut
Photographs by Heba Hage-Felder / AIF.
How is colonial presence seen, felt, and documented in still and moving images? How are certain populations depicted in the photographic collections of the Arab Image Foundation – and how does the everyday feature in images taken through their lens?
These questions and others were explored and unpacked in a two-part workshop that took place at the Arab Image Foundation, led by artists Edmund Clark and Ben Weaver. The 13 participants – who were from Palestine, Egypt, Lebanon, and Armenia – work across research, design, and visual art, and brought their own voices, perspectives, and subjectivities into the workshop, putting forward new interpretations of the photographic material.
Drawing from the AIF's database of photographic objects and image-related references in AIF's library, the first part of this workshop – facilitated by Edmund – invited the participants to delve into the foundation's collections, producing textual and visual responses to these photographic objects. Working individually, collaboratively, or collectively, participants worked with one or more images or collections.
In the second part of this workshop, led by Ben, participants developed a photobook based on the textual and visual material produced in the first part of the workshop. Visual artist Nancy Naser Al Deen assisted in the design process and Hussein Nakhal, co-founder of Waraq, demonstrated the basic stitch in photo-book making.
This workshop aimed to look at photographs from the AIF's collections through a postcolonial lens, to shift the focus to what, in contemporary terms, a colonial presence – or absence – may look like through photography from the region. Looking into the AIF's photographic collections provided new insights into the present, sparking an important shared conversation across languages and cultures about what the "colonial" means, today, in our context. 
To mark the end of the workshop, we held a public conversation on Friday 16 December at 5pm, in which the participants shared their research and work in progress over the past two weeks. The participants were joined by Edmund and Ben, and the conversation was moderated by AIF outgoing director, Heba Hage-Felder.
---
PODCAST
​Lamha Podcast Episode 21: Abdel Hadi family collection
0024ab – Abdel Hadi family collection, courtesy of the Arab Image Foundation.
Lamha is a podcast in Arabic put together by the Arab Image Foundation with the aim of presenting the collections in its custody through a series of short snippets.
The 21st episode of Lamha presents the Abdel Hadi family collection, which comprises 24 paper prints taken in Palestine and Jordan between the 1920s and the 1960s. Its humble size notwithstanding, the images in this collection range from family photographs to shots of formal officials and even landscapes, including certain areas in Palestine – such as the beach in Jaffa – that have become nearly impossible to reach after the Nakba of 1948.
Click here to listen to the podcast and learn more about this collection.
Lamha is produced in collaboration with Tunefork Studios, Beirut, Lebanon.
---

---
We are celebrating our 25th anniversary in 2022 and would like to count you among our core mission supporters. To raise $250,000, we are looking for 25 generous individuals, foundations and private companies to donate $10,000 each to the Arab Image Foundation. If you wish to know more, please contact 

[email protected]

 or simply click on the link below to make your donation. If you happen to know generous donors out there, put us in touch!

---
COMMUNITY HIGHLIGHT
​Discover what is happening in our community. We are proud to showcase individuals and organisations that have been supporting us along the way, in addition to those we in turn support through training and consulting services. We are also eager to tell you about initiatives, collectives, and spaces we admire, and whose work and mission intersect with ours. Members of this fast-growing community will be showcased in every issue of our Stories.
In this issue, we bring your attention to:
​The Counter Academy for Arab Journalism
The Counter Academy for Arab Journalism is a project by Febrayer – The Network of Independent Arab Media Organisations. This one-year programme explores the intersection between journalism, the humanities, feminist studies, social sciences, literature, creative nonfiction, history, and academic research. It aims to enable students to critically analyse the histories and cultures of the Arab world; to rethink their relationship with authority and government power; and to examine the complexities of the region. The curriculum of the academy is delivered under three tracks, each of which involves a number of courses. It is taught by a group of established historians, journalists, academics, novelists, writers, researchers, and authors.
---
FAREWELL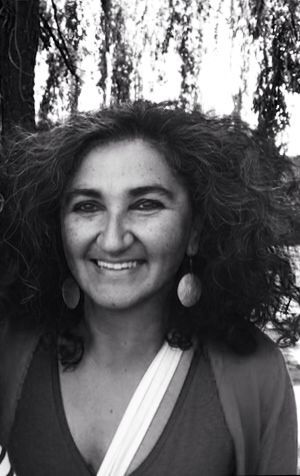 A word from the outgoing director, Heba Hage-Felder
The sundial casts the shadow of time and the photograph is what preserves the passing of time. It gives a moment of respite for the viewer to experience the pleasure and the numbness as we transition in a world that is in constant motion. The time has come for a transition – moving from my role as director to that of a member of the Arab Image Foundation – a shift in function but not in engagement. ​ As emotional as they are, transitions are an essential process in any association. ​ As a member, I am keen on seeing this foundation continue to grow regardless of who is at the helm.
I have known the foundation since its early days. Part of my family's collection mainly featuring their life in Ghana in the 1950s and 60s has been in the custody of the foundation since 2002. I remember taking a shoe box containing the prints to the foundation's premises in Starco at that time. This collection along with more than 300 hundred others survived many disasters since then – car bombs in the vicinity, the Israeli invasion in 2006 and the most recent Beirut port explosion on 4th August 2020.
Two years ago, I was encouraged to apply to the call for director by a member of the board of directors and I could not refuse this wonderful temptation. My experience at the Arab Image Foundation has been replete with intense moments of joy and learning but also frustration and anxiety. There is a lot of weight to carry in this geographic region and in this particular period of history, making it futile to escape our realities. This heavy existence, however, is punctured by an insistence to create possibilities. Much like the photographs in our care that are fluid in their transformation across time, we are compelled to transform and engage in meaningful ways.
Images flood in a dance with sensations when looking back at the past two years. I remember insisting on meeting the team and the board of the Arab Image Foundation on 1st August 2020; exactly a month before I officially took up the function of director. ​ We shared stories about the heavy context – the clampdown on protests, the economic tragedy unfolding, and the worrying pandemic. We spoke about the health of the foundation, the challenges and possibilities. I listened in awe and tried to link the dots between the history of the foundation, its ambitions and its potential. This candid conversation was the basis for our 5-year plan, an ode to better times to come. Little did we know that three days later, another horrendous tragedy was going to catapult our bearings. I did not imagine my entry into the foundation to be with a full-blown crisis management hat, trying to handle the repercussions of the Beirut port disaster on 4th August on top of all the other cataclysms.
A lot has happened since. Despite a high turnover in staff and operational and financial difficulties, we managed to cross many bridges. We continued to work on pending collections, to develop our archival practices, to implement monthly programming, to kick-start research and residency projects, to process image requests for educational and research-related initiatives, to activate our collections through collaborations and exhibitions, and to support three image-related publications.
Throughout this time, our search for better premises never ceased. After visiting over 15 different places and endless negotiations, we are excited to announce our move to Aresco in Hamra by early Spring 2023, together with another cultural partner. The two entities will independently run two separate but linked spaces, sharing resources where possible and potentially collaborating on programming. This builds on our continuous efforts to be in dialogue with other disciplines, be it the performing arts, cinema or music. It is envisaged that our new expanded library and workstations carry AIF's image-related books, documents and audio-visual material and potentially other references from cultural partners, including the rich library of Dawawine, to allow for multi-disciplinary enquiries. Building on the solar energy pilot that resulted in more autonomy and safety for our physical and digital collections, the aim is to expand such capacities to accommodate bigger mobile cool storage facilities and archival labs.
Moving on to focus on my own practice and in close connection to the foundation, I will watch all these developments with glowing eyes. My heart is not heavy because I am not leaving; I remain part of the foundation but in a different role. During this transition, I will support the incoming director, Rana Nasser Eddin, and the team with the foundation's ongoing commitments.
I am grateful for this beautiful experience, for an engaged board, for a committed team, and to the growing community of friends, donors, and all those who care for and have interacted with the foundation. I am confident of what is now in place – not only the knowledge, plans, processes, and programmes, but also how as a community, we have built on good practices over the past 25 years.
---
TRIBUTE TO OUR DONORS
​The Arab Image Foundation extends its appreciation to our current generous supporters that make our activities possible. We are equally grateful to those who wish to remain anonymous.
Major Supporters
Royal Norwegian Embassy in Beirut ▪ Arab Fund for Arts and Culture ▪ Al Mawred Al Thaqafi ▪ Foundation for Arts Initiatives ▪ The Violet Jabara Charitable Trust ▪ Getty Foundation
Project Supporters
Modern Endangered Archives Program (MEAP) at the UCLA Library, with funding from Arcadia ▪ Prince Claus Fund for Culture and Development ▪ Institut Français ▪ William Talbott Hillman Foundation ▪ Akram Zaatari ▪ Alexandre Medawar ▪ MAGRABi ▪ Fund for the International Development of Archives – FIDA ICA ▪ Victoria and Albert Museum – V&A ▪ Art Jameel ▪ New York University's Hagop Kevorkian Center for Near Eastern Studies
Post-Explosion Supporters
Financial donations – institutions: Prince Claus Fund for Culture and Development ▪ Cultural Emergency Response ▪ Cultural Protection Fund of the British Council ▪ Gerda Henkel Stiftung ▪ US Ambassadors' Fund for Cultural Preservation ▪ Mariët Westermann and the Pardoe-Westermann Family Fund ▪ Middle East and Islamic Caucus of Franklin & Marshall College ▪ Luminous-Lint ▪ Oteri General Construction ▪ Moore Archives & Preservation LLC ▪ GAPS LLC ▪ Blue Shield ▪ Book Works ▪ American Institute for Conservation of Historic & Artistic Works ▪ Savvy Wood Photography ▪ Benevity ▪ PhotoArts Studio ▪ Robert Rauschenberg Foundation ▪ Stanley Thomas Johnson Stiftung ▪ Europeana Foundation ▪ Rotary Club Essen-Gruga
In-kind donations – institutions: Institut National d'Histoire de l'Art ▪ Middle East Photograph Preservation Initiative ▪ Musée Français de la Photographie ▪ Klug-Conservation ▪ Centre de la Photographie
AIF could not have made this journey without all the individual contributors.
Click here for the full list of individual donors.
Thank you for those who have supported us in previous years: Sharjah Art Foundation, Pikasso, Ford Foundation, Graham Foundation.