Issue #2022.09
Curiosity did not kill the cat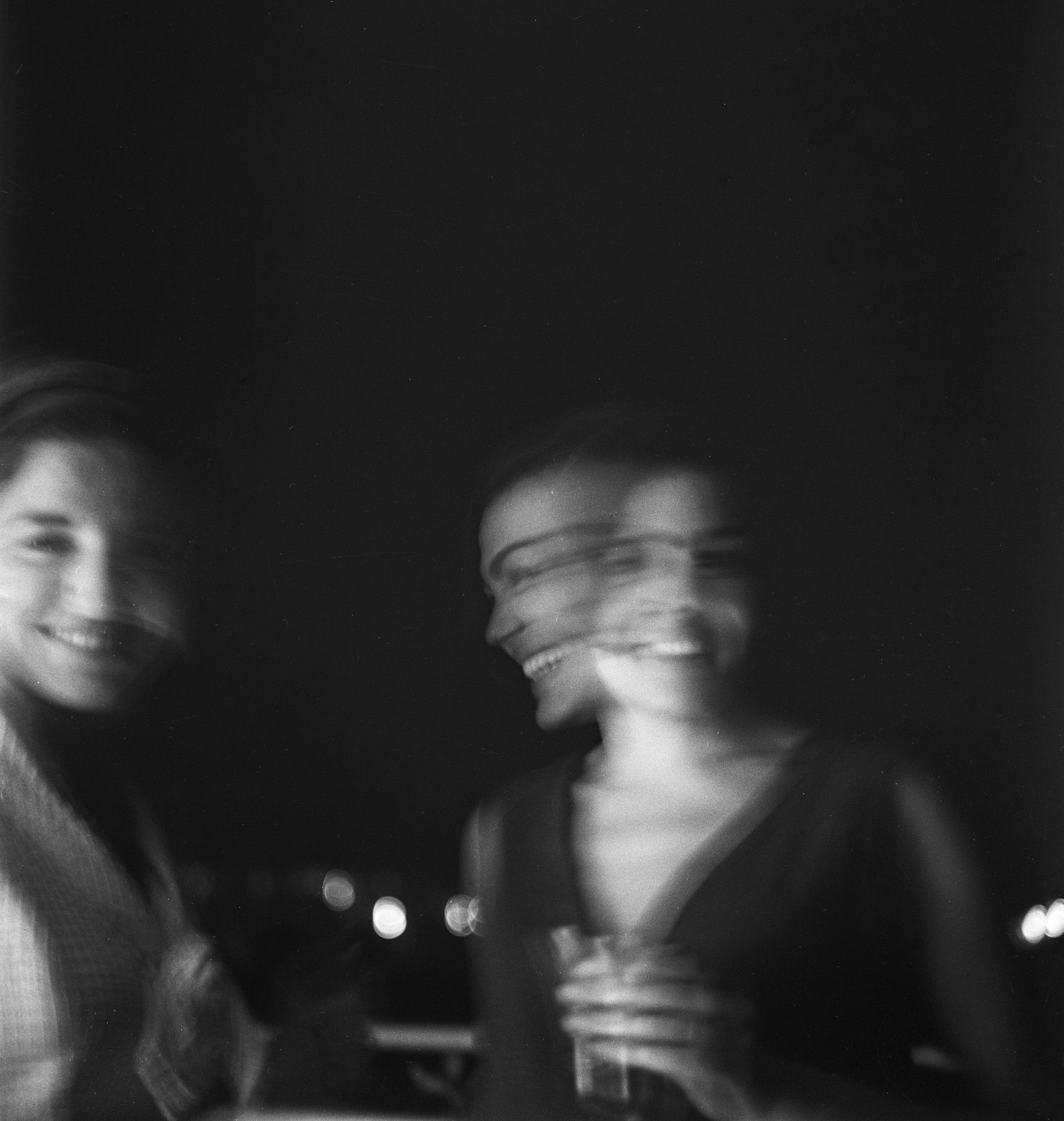 لقراءة هذه النشرة باللغة العربيّة، اضغطوا هنا
​
Curiosity may have actually given the cat the nine lives they are notoriously known for. They are inquisitive and often step over boundaries – that is, before they elegantly sprawl into daydreaming naps.
Perhaps that is the closest image to surrendering to experimentation. The moment of discovering new terrain speeds up our heart beat and creates a sense of alertness. It may even set off fireworks in our brain before releasing a dose of satisfaction. One could also say that about falling in love. In some cases, all the mucking around may cause deception, pain, and frustration because our expectations have not been met. We pick up and try again regardless because there is a strong motivation to learn. When we learn, we connect dots; we relate different spheres together; we create new stars.
What drives our research is this curiosity and willingness to jump fences and dig out more possibilities. There are endless wanderings into our photographic collections and practices regardless of the discipline. How we choose to communicate findings is also open. Sometimes they appear as images and text; at other times, they find expression in a film, theatre, dance or music. Some of the beautiful surprises happen through interpretations in the form of diptychs and derivative works. They can of course also be simply transmitted through guided absence.
All of that is enough to make us purr.
Monday 17 October 2022
---
Header image: 0284me01308, 0284me – Medawar family collection, courtesy of the Arab Image Foundation, Beirut.
---
WORK OF A PRACTITIONER
​Returning: A conversation with Vera Tamari – 23 September 2022
Returning: Palestinian Family Memories in Clay Reliefs, Photographs and Text is a ten-chapter publication by artist Vera Tamari, drawing on her father's photographic collection from Jaffa and Jerusalem in pre-1948 Palestine. In addition to these images, the book presents a series of 15 terracotta clay relief panels produced by Vera, which dialogue with her family collection, capturing the nuanced lives of Palestinian society.
Vera has agreed to donate the photographic objects featured in this book to the Arab Image Foundation, adding invaluable photographic material to the Palestinian collections in our custody. Supported by the Arab Fund for Arts and Culture (AFAC), this publication will be co-published by the AIF in late 2022.
This September, we held an online conversation with Vera Tamari, exploring her family collection and the process of working on this book. The conversation was moderated by AIF director Heba Hage-Felder.
Click here to watch the conversation in full.
---
PODCAST
​Lamha Podcast Episode 19: Medawar family collection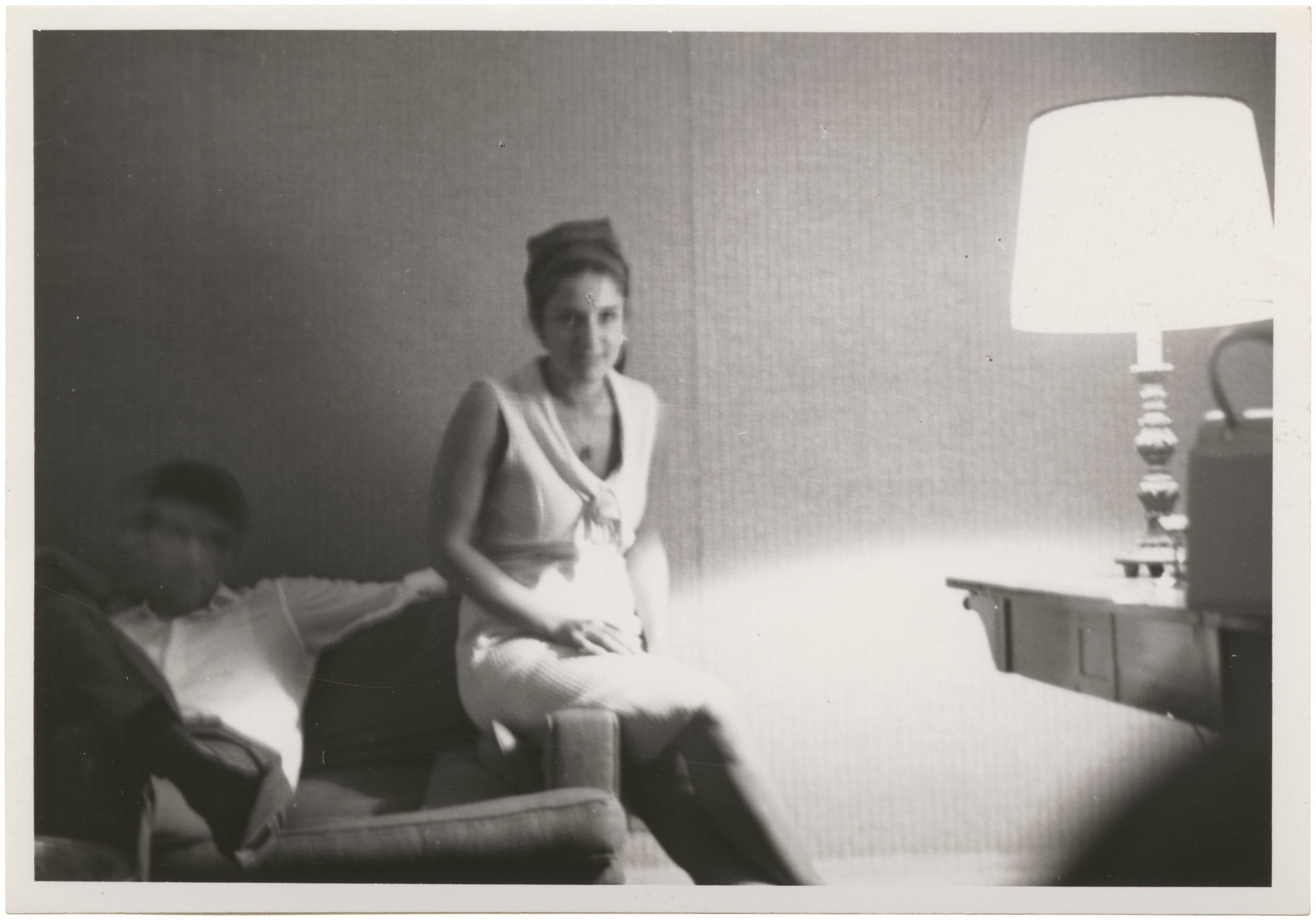 Lamha is a podcast in Arabic put together by the Arab Image Foundation with the aim of presenting the collections in its custody through a series of short snippets.
The 19th episode of Lamha presents the Medawar family collection, which comprises 566 paper prints and over a thousand medium format and 35mm film negatives. A rare record of the transition from one decade to the next across different cities; and from black and white to colour photography; this collection gives insights into the life and social circle of Mario Malek Medawar, a mechanical engineer and photography enthusiast who took the majority of these images. 
Click here to listen to the podcast and learn more about this collection.
Lamha is produced in collaboration with Tunefork Studios, Beirut, Lebanon.
---

---
We are celebrating our 25th anniversary in 2022 and would like to count you among our core mission supporters. To raise $250,000, we are looking for 25 generous individuals, foundations and private companies to donate $10,000 each to the Arab Image Foundation. If you wish to know more, please contact 

[email protected]

 or simply click on the link below to make your donation. If you happen to know generous donors out there, put us in touch!

---
COMMUNITY HIGHLIGHT
​Discover what is happening in our community. We are proud to showcase individuals and organisations that have been supporting us along the way, in addition to those we in turn support through training and consulting services. We are also eager to tell you about initiatives, collectives, and spaces we admire, and whose work and mission intersect with ours. Members of this fast-growing community will be showcased in every issue of our Stories.
In this issue, we bring your attention to:
​Metro Al Madina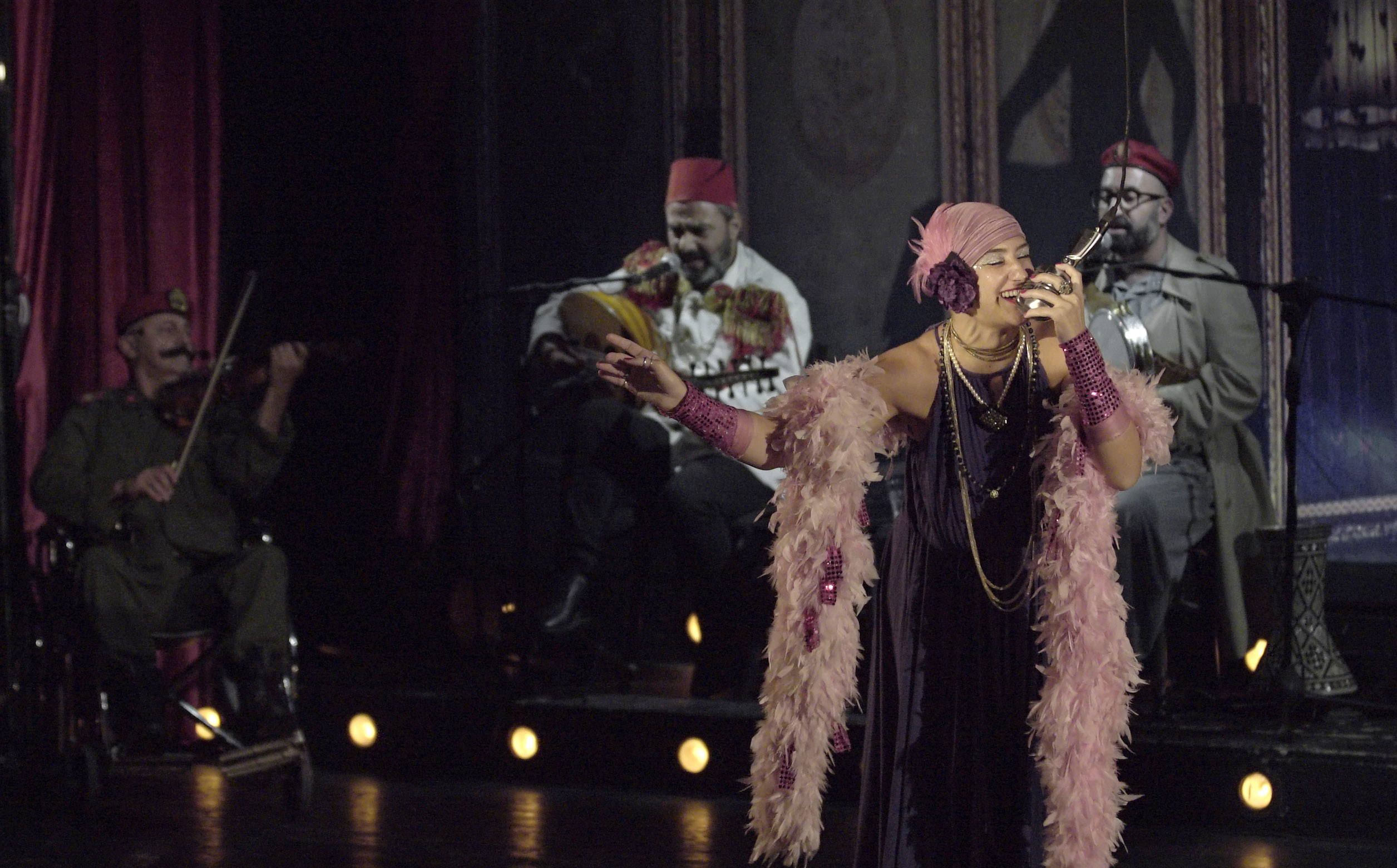 Metro Al Madina is an independent theatre company based in Beirut, Lebanon. Co-founded by Hisham Jaber, Metro has presented dozens of productions to date, including plays, performances, concerts, musicals, and cabarets. Metro aims to provide a platform for cultural and theater practitioners to collaborate and showcase their work, and to introduce the general public to recent performances by local and regional talents.
---
PUBLIC PROGRAMME
​Translating Images: Exhibition and public programme
On view at Mina Image Centre from 26 August to 22 September 2022 was Translating Images: Conversations with the Collections of the Arab Image Foundation. Bringing together two recent projects by the foundation, the exhibition explored the many lives that images can bear, and the ways in which photographic archives can be unpacked and re-interpreted through research and artistic practices.
The first project consists of 19 diptychs drawing from the AIF's collections, produced in collaboration with the Beirut Printmaking Studio (BPS). These works were first shown in July 2022 in an exhibition titled Impressions from an Archive, presented at the Exhibition Research Lab in Liverpool in the framework – and with the support of – the Liverpool Arab Arts Festival (LAAF). The second project is a series of video commissions, produced in collaboration with Cinema Galeries (Brussels). These video works were presented in the exhibition Videos on Beirut in the framework of Cinema Galeries' yearly festival L'heure d'hiver in April 2022.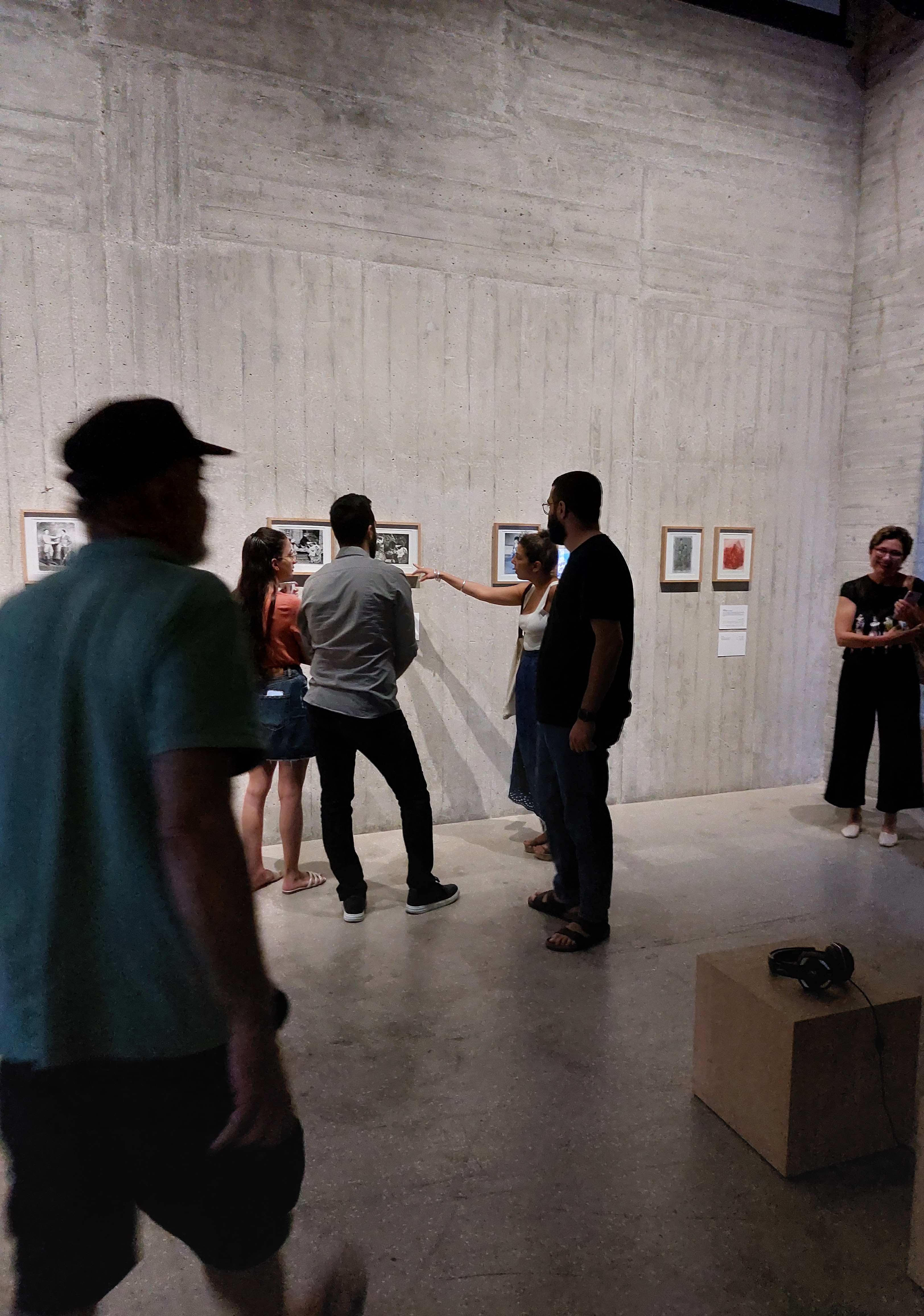 In conjunction with the exhibition, two exhibition tours – jointly led by the AIF and BPS – were held on Thursday 8 September and Thursday 22 September.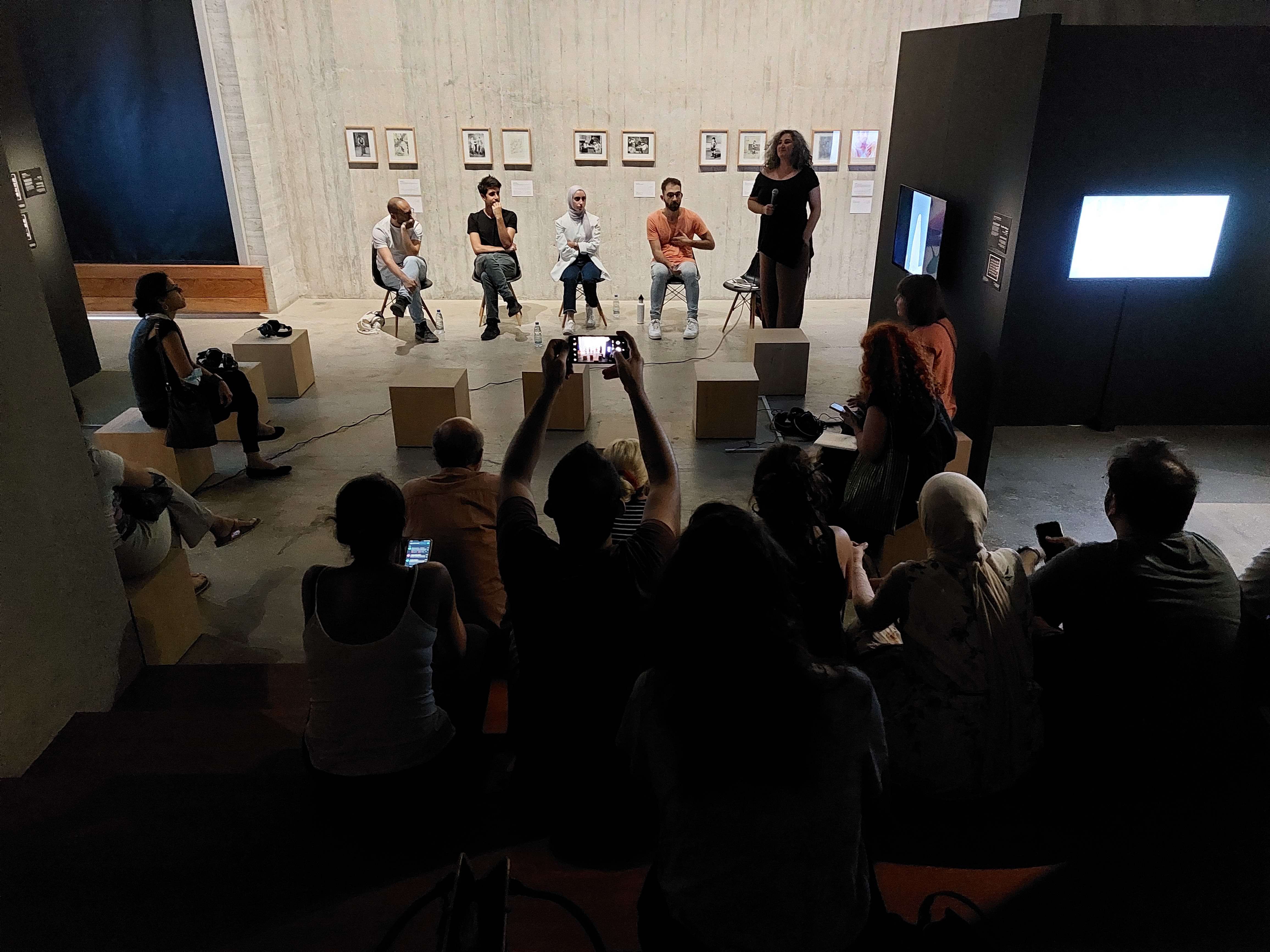 On Tuesday 6 September, we organised a panel discussion with some of the participating video artists, exploring the themes and processes behind their work. Panelists were Nadim Choufi, Mark Khalife, Salim Mrad, and Rawan Mazeh (on behalf of the AIF team). The conversation was moderated by AIF director Heba Hage-Felder.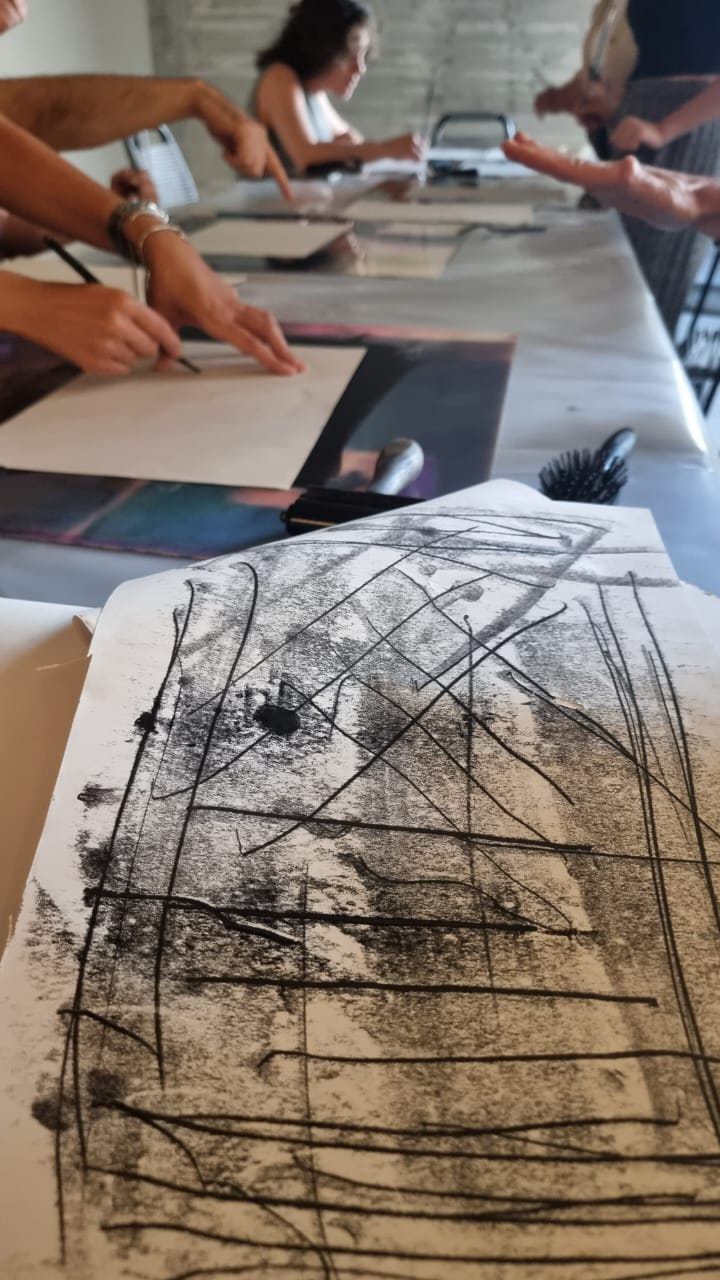 A printmaking workshop led by BPS was held on Tuesday 13 September, introducing participants to the ABCs of printmaking techniques. During this workshop, participants learned the basics of this craft and produced their own monotype.
If you were not able to see the exhibition at Mina, you can still explore it through this virtual tour, developed by XYZ.
You can also read about the exhibition in this article written by Colette Khalaf in L'Orient-Le Jour.
---
WORK IN PROGRESS
​Research and photobook workshop: Preparations and field visit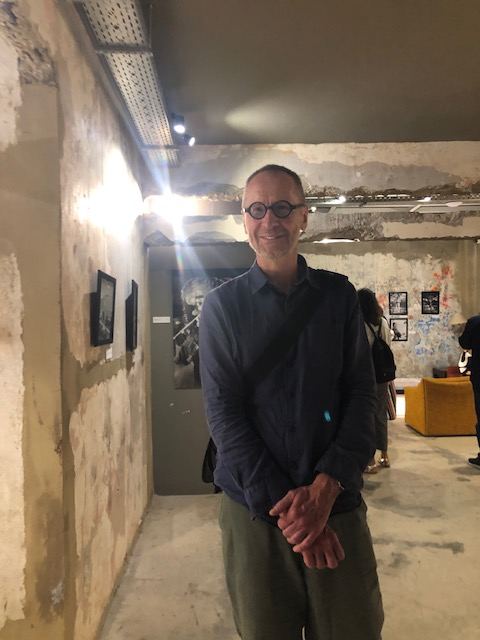 How is colonial presence seen, felt, and documented in still and moving images? How is the colonial other depicted in these photographic objects?
These questions and others will be explored and unpacked in a two-part workshop taking place at the Arab Image Foundation this December, led by artists Edmund Clark and Ben Weaver. Drawing from the AIF's photographic archive, the first part of this workshop – facilitated by Edmund – invites a selected group of researchers and artists to delve into the foundation's collections, producing textual and visual responses to the presence (or absence) of the colonial other within these photographic objects. Working individually, collaboratively, or collectively, participants may choose to work with one or more images or collections. In the second part of this workshop, led by both Edmund and Ben, participants will be able to develop a photobook or zine, based on the textual and visual material produced in the first part of the workshop.
In preparation for this intensive workshop, Edmund visited the AIF in the third week of September, exploring the foundation's photographic collections with the help and assistance of our collections researchers Malak Mroueh and Omar Thawabeh. Sifting through hundreds of images, this preliminary field visit allowed Edmund to familiarise himself with the AIF's images, and to better flesh out the details of the coming workshop in December.
The first part of the workshop will take place from 5 to 9 December; and the second part will take place from 12 to 16 December. We will be sharing more details in the months to come, so stay tuned.
---
LIBRARY RESOURCE
​Assign & Arrange: Methodologies of Presentation in Art and Dance
​Edited by Maren Butte, Kirsten Maar, Fiona Mcgovern, Marie-France Rafael, and Jörn Schafaffin
​Published by Sternberg Press, 2014
Reproductions by Asadour Garvanian / AIF.
Assign & Arrange: Methodologies of Presentation in Art and Dance aims to map the exchanges and transgressions between art and dance that characterise the manifold variety of relations between the two that can be observed today: dance performances taking place in art galleries or public spaces, for example, or visual artists developing specific presentational formats or exhibition displays that generate dimensions of dramaturgy and choreography for their visitors. Terms like mise-en-scène, situation, setting, choreography, and installation are being almost coevally used not only by theoreticians but also by contributors from both art and dance in order to define modes of presentation or to specify visitors' aesthetic experience. Taking into account historical and current examples, and involving perspectives from art history, dance studies, and architecture, the book explores similarities and differences in the respective practices, as well as in the theoretical concepts they correspond with.
This title is available for consultation at the AIF Library. Read it at our premises, where you can also explore over 2,300 other books. We have teamed up with PILOT to give you access to the bulk of our library holdings – we are gradually working towards making our entire catalog available online. Click here to see if we have the publication you're looking for.
---
VISIT TO OUR OFFICES
​Cultural Policy and Cultural Management MA students visit the AIF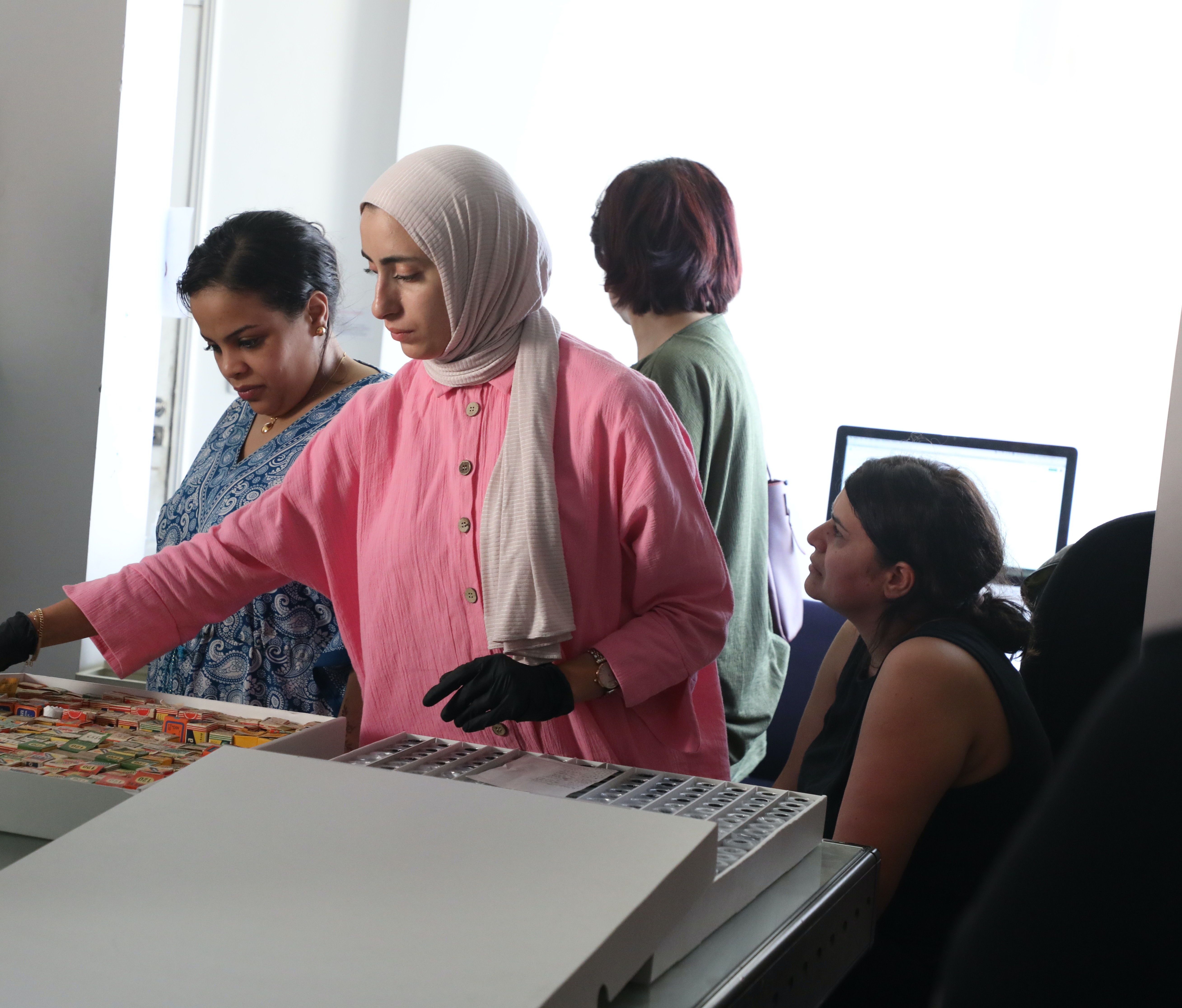 In 2018, Culture Resource (Al-Mawred Al-Thaqafy) launched the MA in Cultural Policy and Cultural Management, in partnership with Hassan II University (Casablanca, Morocco); and the University of Hildesheim (Germany) and its UNESCO Chair for Cultural Policies for Arts in Development. The programme aims to nurture a new generation of researchers, cultural managers, policy makers, and academics capable of contributing to cultural practices in their countries and in the Arab region, and seeks to build capacities that would enable them to play an active role in promoting and supporting wider access to culture.
Students enrolled in this year's programme visited the AIF (among other cultural institutions) on Monday 26 September, in the framework of a four-day academy that was organised in Lebanon. During their visit, the students were given an overview of the foundation's archival practices and the challenges that we face in the local context; and we also got to hear about their own research and interests.
---
TRIBUTE TO OUR DONORS
​The Arab Image Foundation extends its appreciation to our current generous supporters that make our activities possible. We are equally grateful to those who wish to remain anonymous.
Major Supporters
Royal Norwegian Embassy in Beirut ▪ Arab Fund for Arts and Culture ▪ Al Mawred Al Thaqafi ▪ Foundation for Arts Initiatives ▪ The Violet Jabara Charitable Trust ▪ Getty Foundation
Project Supporters
Modern Endangered Archives Program (MEAP) at the UCLA Library, with funding from Arcadia ▪ Prince Claus Fund for Culture and Development ▪ Institut Français ▪ William Talbott Hillman Foundation ▪ Akram Zaatari ▪ Alexandre Medawar ▪ MAGRABi ▪ Fund for the International Development of Archives – FIDA ICA ▪ Victoria and Albert Museum – V&A ▪ Art Jameel ▪ New York University's Hagop Kevorkian Center for Near Eastern Studies
Post-Explosion Supporters
Financial donations – institutions: Prince Claus Fund for Culture and Development ▪ Cultural Emergency Response ▪ Cultural Protection Fund of the British Council ▪ Gerda Henkel Stiftung ▪ US Ambassadors' Fund for Cultural Preservation ▪ Mariët Westermann and the Pardoe-Westermann Family Fund ▪ Middle East and Islamic Caucus of Franklin & Marshall College ▪ Luminous-Lint ▪ Oteri General Construction ▪ Moore Archives & Preservation LLC ▪ GAPS LLC ▪ Blue Shield ▪ Book Works ▪ American Institute for Conservation of Historic & Artistic Works ▪ Savvy Wood Photography ▪ Benevity ▪ PhotoArts Studio ▪ Robert Rauschenberg Foundation ▪ Stanley Thomas Johnson Stiftung ▪ Europeana Foundation ▪ Rotary Club Essen-Gruga
In-kind donations – institutions: Institut National d'Histoire de l'Art ▪ Middle East Photograph Preservation Initiative ▪ Musée Français de la Photographie ▪ Klug-Conservation ▪ Centre de la Photographie
AIF could not have made this journey without all the individual contributors.
Click here for the full list of individual donors.
Thank you for those who have supported us in previous years: Sharjah Art Foundation, Pikasso, Ford Foundation, Graham Foundation.