Issue #2022.08
The transience of all things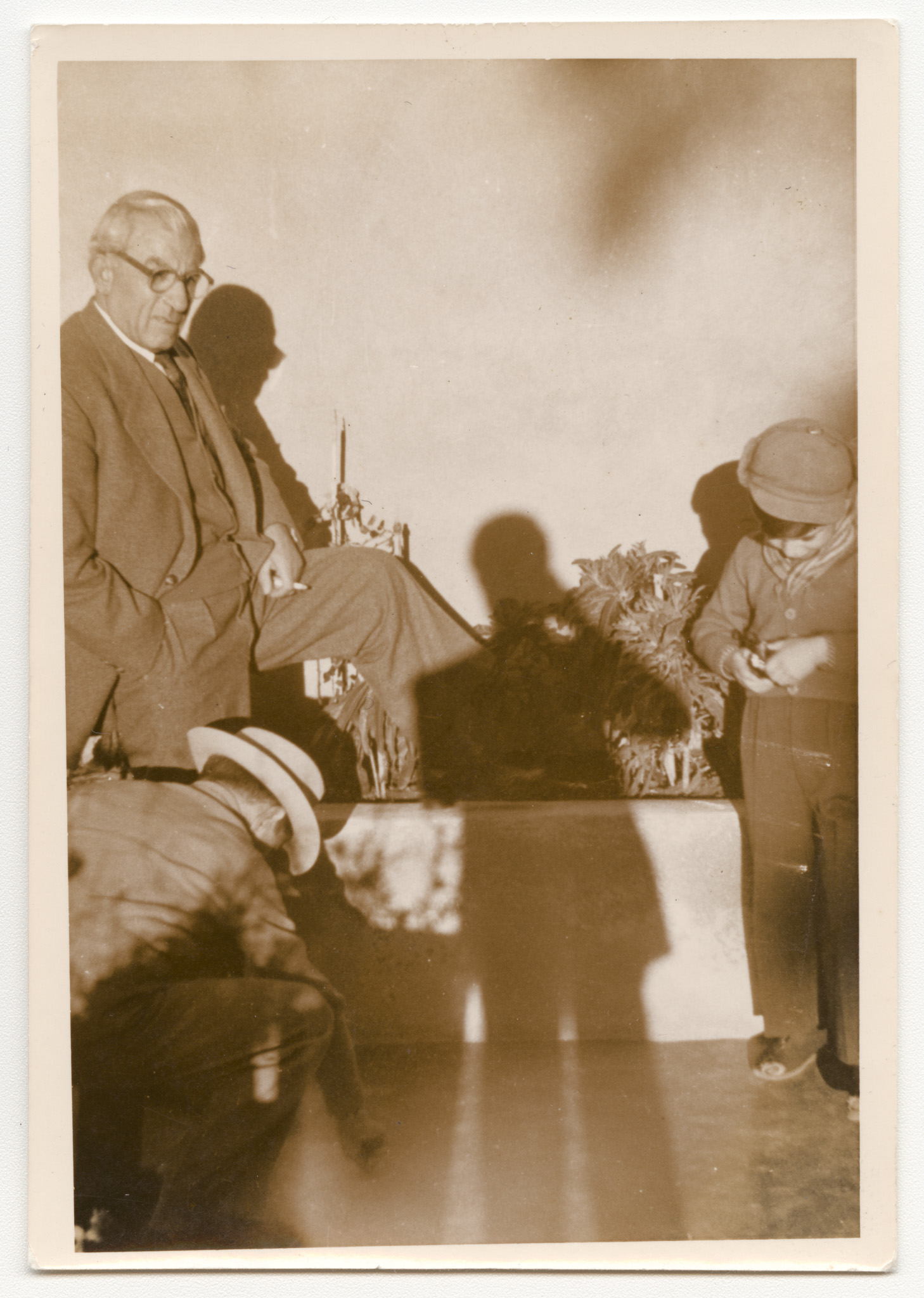 لقراءة هذه النشرة باللغة العربيّة، اضغطوا هنا
​
We know that all shall pass. We know that whatever we experience is transient. What we hold on to are the ghosts of our experiences. When we commemorate, we try to remember and gather what is vanishing. Perhaps that's what makes images captivating and forlorn. A photograph is a still trace, but still a trace. It is a memory of light and shadows that we turn to when we seek to revive that which has passed.
How do we remember and how do we transmit that which is alive in us as an image, a feeling, a sound, a scent? We each carry the world in us and yet we crave to create traces collectively, in celebration of life but also to counter the solitude of pain. The urge to gather and link our individual journeys is monumental. We turn to spaces and movements where our worlds can meet, to leave a collective trace; to render memory tangible.
The remaining grain silos at the port of Beirut have come to embody more than a functional purpose they were assigned to over 50 years ago. They are forensic and emotional witnesses to a horror that continues to haunt the city and its inhabitants since 4 August 2020. It represents a collective burial site for all those who lost loved ones; 318 souls and counting. It is a reminder for all those who escaped death on that fateful day and who carry scars, visible and internal. It is the ruin that is hanging on to its withering edifice in stark contrast to a city that has moved on. The act of violence happens twice; once in its immediate impact and once in the deliberate erasure of that memory – a forced transience to leave no one accountable and render suffering an individual fate.
Tuesday 13 September 2022
---
Header image: 0026do00011, 0026do – Bedros Doumanian collection, courtesy of the Arab Image Foundation, Beirut.
---
WORK OF A PRACTITIONER
​Conversation with archivist-in-residence Rawsht Twana – 11 August 2022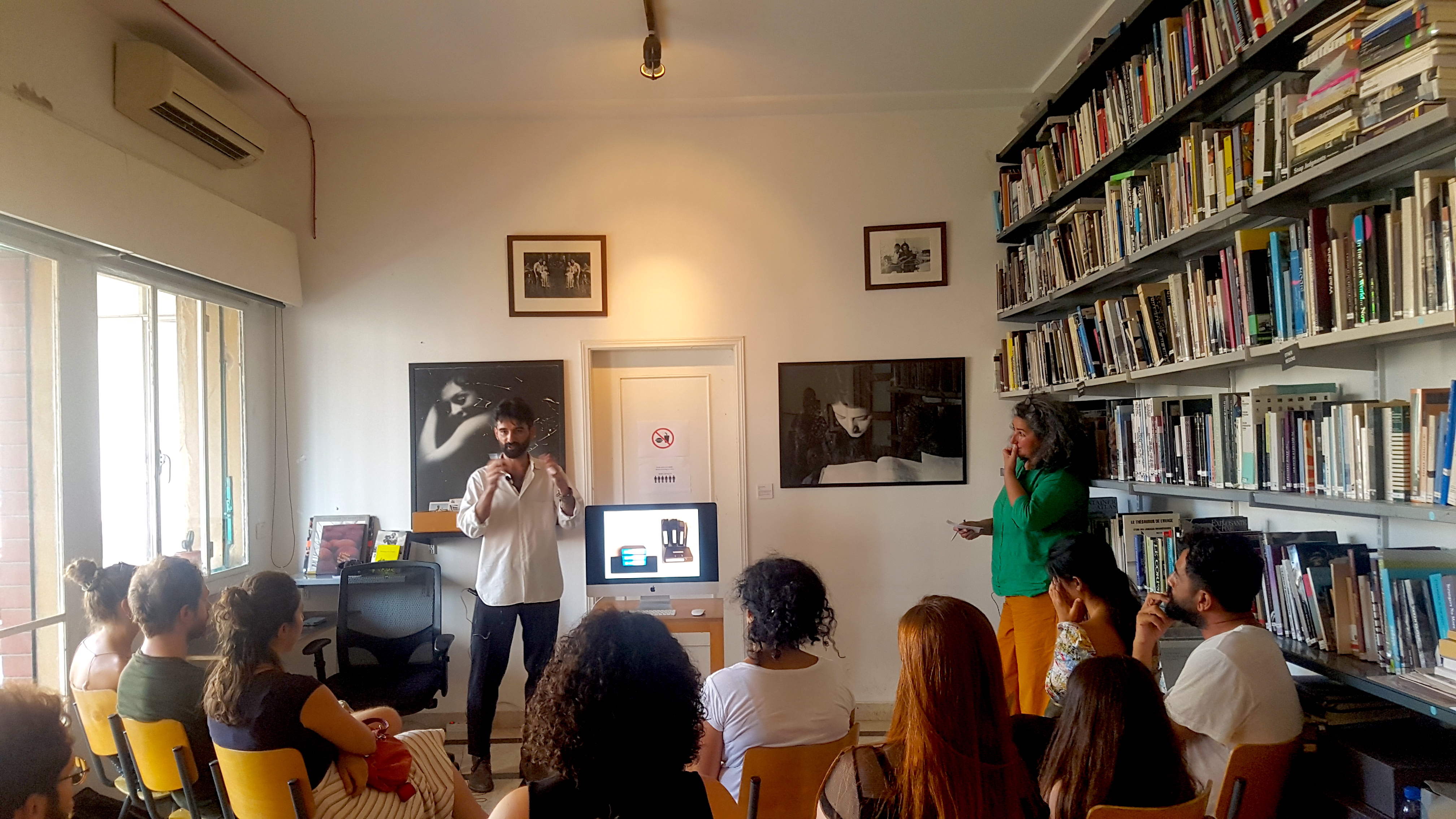 In July 2022, photographer Rawsht Twana joined our team at the Arab Image Foundation as an archivist-in-residence for a period of three weeks.
Born in Qaladiza in Iraqi Kurdistan and currently based in Turin, Italy, Rawsht has been working on and processing the archive of his father, photographer Twana Abdullah, which brings together 20,000 photographic objects of different formats, including paper prints, negatives, and 35mm film rolls. Shot between 1974 and 1992, these images are an important record of the everyday life of the people of Kurdistan.
During his three-week archival residency at the foundation, Rawsht learned the AIF fundamentals of collections care, digitisation, and documentation from our team, so that he can acquire the requisite know-how to catalogue, digitise, and add additional research elements to his father's collection. Though the physical collection will remain with Rawsht for the time being, the AIF will initially be custodian of its digital reproductions.
On Thursday 11 August 2022, we held a public conversation with Rawsht at our premises, centered on his father's collection; the perilous trip it took from Suleimaniya to Turin; the first conversation with one of our board members; and how his current residency at the foundation is helping him to better care for these images. The conversation was moderated by AIF director, Heba Hage-Felder.
---
PODCAST
​Lamha Podcast Episode 18: Bedros Doumanian collection
Lamha is a podcast in Arabic put together by the Arab Image Foundation with the aim of presenting the collections in its custody through a series of short snippets.
The 18th episode of Lamha presents the Bedros Doumanian collection from Amman, which comprises 67 paper prints, 4 glass plates, and 39 film negatives dating back to the 1930s to the 1960s. Bringing together studio portraits from Doumanian's London Studio, in addition to family photographs, funerals, as well as shots depicting the destruction of airfields in the West Bank during the Naksah (June 1967 war), this collection evokes reflection on the commemoration of both the living and the dead, and how photographic objects in and of themselves can be ruins of a time that has passed.
Click here to listen to the podcast and learn more about these collections.
Lamha is produced in collaboration with Tunefork Studios, Beirut, Lebanon.
---

---
We are celebrating our 25th anniversary in 2022 and would like to count you among our core mission supporters. To raise $250,000, we are looking for 25 generous individuals, foundations and private companies to donate $10,000 each to the Arab Image Foundation. If you wish to know more, please contact 

[email protected]

 or simply click on the link below to make your donation. If you happen to know generous donors out there, put us in touch!

---
COMMUNITY HIGHLIGHT
​Discover what is happening in our community. We are proud to showcase individuals and organisations that have been supporting us along the way, in addition to those we in turn support through training and consulting services. We are also eager to tell you about initiatives, collectives, and spaces we admire, and whose work and mission intersect with ours. Members of this fast-growing community will be showcased in every issue of our Stories.
In this issue, we bring your attention to:
​Mina Image Centre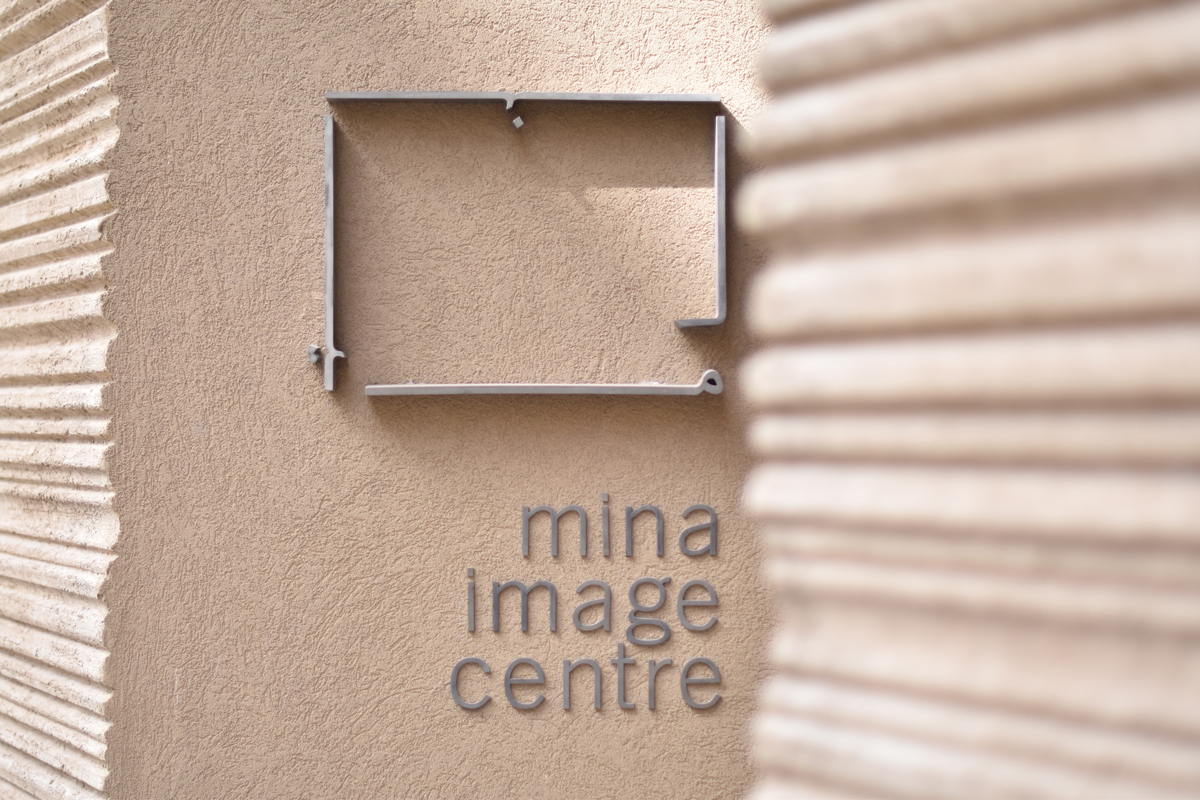 Mina Image Centre is a non-profit organisation and a dedicated space for the image in all its forms. With a yearly programme of exhibitions and parallel public programmes, including screenings, performances, and workshops, Mina seeks to showcase the work of local artists across disciplines, providing a platform for reflection and encounter around image and artistic practices.
---
EXHIBITION
​Translating Images: Conversations with the Collections of the Arab Image Foundation
​26 August to 22 September 2022 – Mina Image Centre, Beirut
Above: photographs by Heba Hage-Felder / AIF and Tarek Mourad / BPS.
​Below: photographs by Tarek Mourad / BPS and Muriel N. Kahwagi / AIF.
The Arab Image Foundation's work is an ever-evolving research process into ways of looking at, interpreting, and interacting with the photographic objects in its custody. A photographic negative or print, once created, remains in constant physical mutation. Likewise, its historical, cultural, and affective lives will depend on the viewer and will continue to shift.
The exhibition Translating Images: Conversations with the collections of the Arab Image Foundation, which opened at Mina Image Centre in Beirut on 26 August 2022, brings together two recent projects by the foundation exploring the many lives that images can bear, and the ways in which photographic archives can be unpacked and re-interpreted through research and artistic practices. 
The first project consists of 19 diptychs drawing from the AIF's collections, produced in collaboration with the Beirut Printmaking Studio. These works were first shown in July 2022 in an exhibition titled Impressions from an Archive, presented at the Exhibition Research Lab in Liverpool in the framework – and with the support of – the Liverpool Arab Arts Festival.
The second project is a series of video commissions, produced in collaboration with Cinema Galeries (Brussels). These video works were presented in the exhibition Videos on Beirut in the framework of Cinema Galeries' yearly festival L'heure d'hiver in April 2022.
These projects were presented at Mina for the first time in Lebanon, having been shown in Liverpool and Brussels, respectively, earlier this year. It will be on view until 22 September 2022, so make sure you see it if you're in Lebanon!
In the meantime, feel free to access the exhibition booklet here.
---
WORK IN PROGRESS
​Vera Tamari
​Returning: Palestinian Family Memories in Clay Reliefs, Photographs and Text
Left: Vera Tamari. In the Cypress Tree Garden, 1993. Clay relief with coloured slips, 37.5 x 43 x 6 cm. Courtesy of the artist.
​Right: A group from the Tamari, Abdo, and Moushabeck families and their friends visiting Vera Tamari's father in Hebron, circa ​ 1929. Faik Tamari collection.
In this issue, we bring you a new book project that will be co-published by the Arab Image Foundation in the coming months.
Returning: Palestinian Family Memories in Clay Reliefs, Photographs and Text is a ten-chapter publication by artist Vera Tamari, drawing on her father's photographic collection from Jaffa and Jerusalem in pre-1948 Palestine. Up until the 1930s, photography was a rather novel medium, and to have one's photograph taken was by no means a mundane thing. In Vera's family photographs, the sitters seem to be playing with – or performing to – the camera. The different moods conveyed in these photographic objects pushed her to want to recreate these moments, and to probe the lives of the subjects.
Left: Vera Tamari. Picnic in Hebron, 1996. Clay relief with coloured slips, 57 x 35 x 6 cm. Courtesy of the artist.
​Right: Vera Tamari's father with ​ family and friends in Hebron, circa 1929. Standing in the middle with a white hat is Vera's aunt Alexandra. Faik Tamari collection.
In addition to the rich visual imagery featured in this volume is a series of 15 terracotta clay relief panels titled Family Portraits, which Vera produced between 1989 and 1996. These clay works, which dialogue with Vera's photographic archive, capture the nuanced lives of Palestinian society. Through various written vignettes, Vera takes us on a journey through her family's history in Palestine in the decades leading up to the Nakba and their forced exile from their homes and cities.
Vera has agreed to donate her family collection featured in this book to the Arab Image Foundation, adding invaluable photographic material to the Palestinian collections in our custody.
This publication is made possible with the support of the Arab Fund for Arts and Culture (AFAC), and will be co-published by the AIF in late 2022.
---
LIBRARY RESOURCE
​La Place: Revue féministe algérienne
​Published by Éditions Motifs, 2022
Reproductions by Asadour Garvanian / AIF.
Founded by Maya Ouabadi and Saadia Ghanem, La Place is a feminist journal that brings to the fore women's voices from Algeria. At the core of the journal are questions around women's rights, their non-rights, the difficulties they face, and the place they occupy in the world. This pilot issue brings together candid conversations, works of fiction and non-fiction, and artists' interventions, by and about women. Published by Éditions Motifs, La Place is made possible with the support of the Friedrich Ebert Foundation.
This title is available for consultation at the AIF Library. Read it at our premises, where you can also explore over 2,300 other books. We have teamed up with PILOT to give you access to the bulk of our library holdings – we are gradually working towards making our entire catalog available online. Click here to see if we have the publication you're looking for.
---
INSTAGRAM TAKEOVER
​10x10 Photobooks
Four of the seven books that were highlighted as part of the foundation's takeover of 10x10 Photobooks's Instagram account.
10x10 Photobooks is a New York City-based non-profit with the mission to foster engagement with the global photobook community through an appreciation, dissemination, and understanding of photobooks. It offers an ongoing multi-platform series of public photobook events, including reading rooms, salons, publications, online communities, and partnerships with arts organisations and institutions. 
In August 2022, the Arab Image Foundation took over 10x10 Photobooks's Instagram account, highlighting publications published by the foundation or its members.
Featured volumes included Becoming Van Leo (2021), authored by Karl Bassil in collaboration with Negar Azimi and Katia Boyadjian; Treat Me Like Your Mother: Trans* Histories From Beirut's Forgotten Past (2022), conceived by Mohamad Abdouni, and co-edited by Joy Stacey and Rayan Abdel Khalek; Hrair Sarkissian's first monograph The Other Side of Silence (2021), edited by Omar Kholeif and Theodor Ringborg; Vies possibles et imaginaires (2012) by Yasmine Eid-Sabbagh and Rozenn Quéré; Traversées photographiques: Le journal du Docteur Cottard (2017), edited by Gregory Buchakjian and Clémence Cottard-Hachem; Hrair Sarkissian's Background (2017); and A Lebanese Archive (2015) by Ania Dabrowska.
You can view AIF's takeover on 10x10 Photobooks's Instagram account here.
---
HELLO, GOODBYE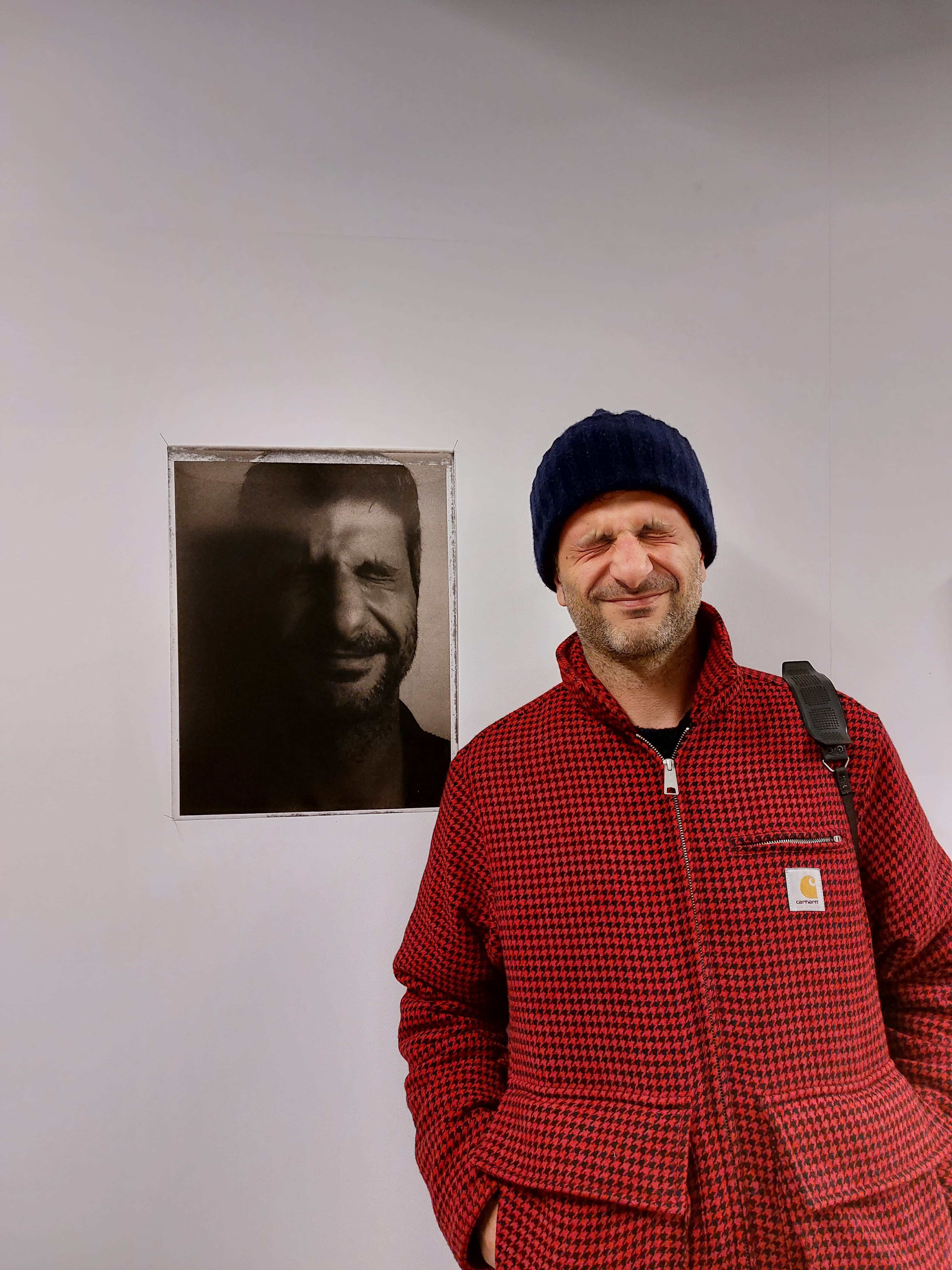 Photographer Paul Gorra joined the Arab Image Foundation in June 2021 as a collections researcher (part-time), working on the documentation of collections being processed, and assisting researchers with their queries, both remotely and on-site. During his time at the AIF, Paul worked on a number of collections – including the colossal Photo Jack collection, which comprises over a thousand film rolls – and accompanied over 80 people as they sifted through the AIF database. Paul is leaving the foundation to focus on his personal practice.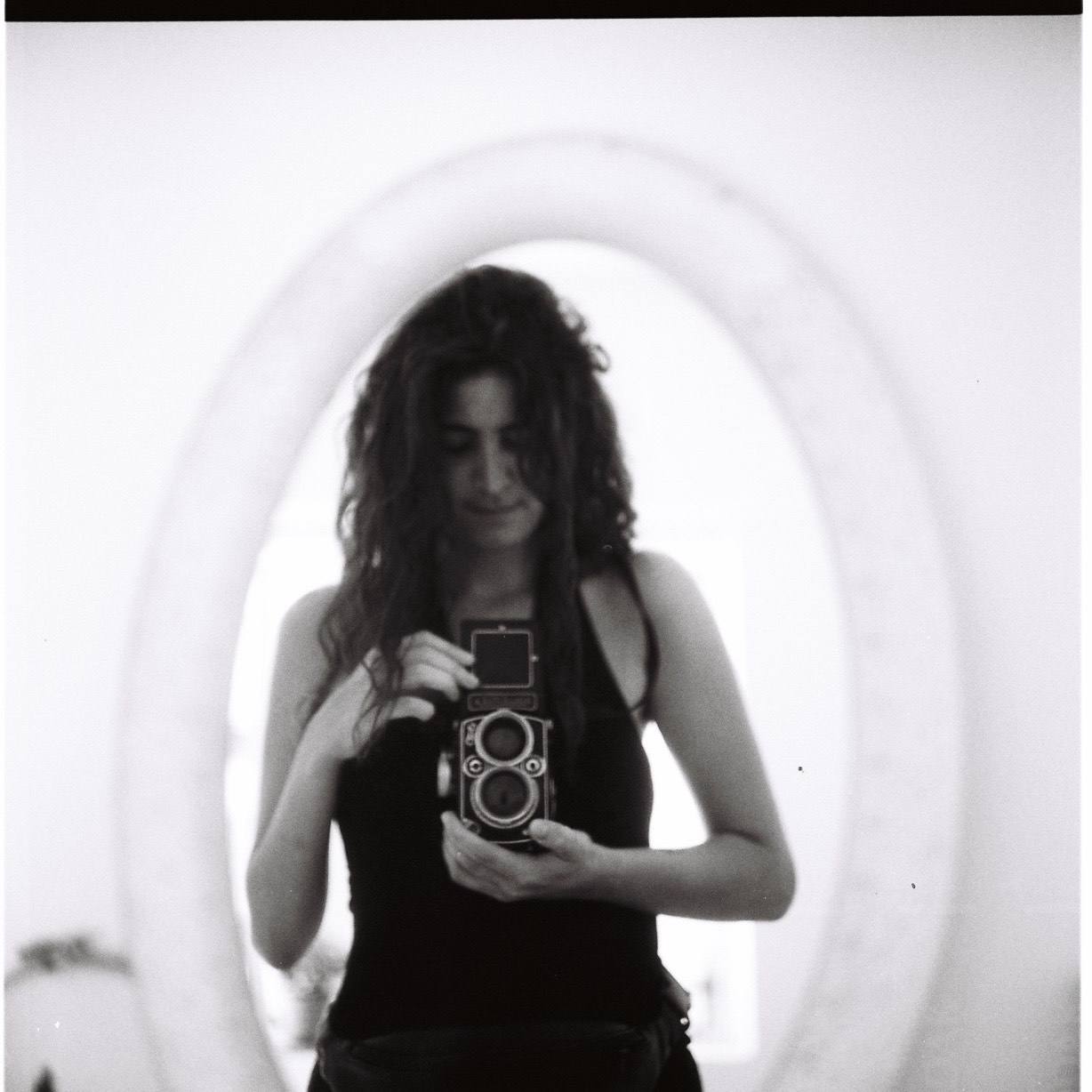 As of the first of September, Malak Mroueh, who joined us in June 2022 as a digitisation officer, will be taking on the role of collections researcher instead, working closely with fellow collections researcher Omar Thawabeh on the documentation of the AIF's collections and drafting collection texts.
---
TRIBUTE TO OUR DONORS
​The Arab Image Foundation extends its appreciation to our current generous supporters that make our activities possible. We are equally grateful to those who wish to remain anonymous.
Major Supporters
Royal Norwegian Embassy in Beirut ▪ Arab Fund for Arts and Culture ▪ Al Mawred Al Thaqafi ▪ Foundation for Arts Initiatives ▪ The Violet Jabara Charitable Trust ▪ Getty Foundation
Project Supporters
Modern Endangered Archives Program (MEAP) at the UCLA Library, with funding from Arcadia ▪ Prince Claus Fund for Culture and Development ▪ Institut Français ▪ William Talbott Hillman Foundation ▪ Akram Zaatari ▪ Alexandre Medawar ▪ MAGRABi ▪ Fund for the International Development of Archives – FIDA ICA ▪ Victoria and Albert Museum – V&A ▪ Art Jameel ▪ New York University's Hagop Kevorkian Center for Near Eastern Studies
Post-Explosion Supporters
Financial donations – institutions: Prince Claus Fund for Culture and Development ▪ Cultural Emergency Response ▪ Cultural Protection Fund of the British Council ▪ Gerda Henkel Stiftung ▪ US Ambassadors' Fund for Cultural Preservation ▪ Mariët Westermann and the Pardoe-Westermann Family Fund ▪ Middle East and Islamic Caucus of Franklin & Marshall College ▪ Luminous-Lint ▪ Oteri General Construction ▪ Moore Archives & Preservation LLC ▪ GAPS LLC ▪ Blue Shield ▪ Book Works ▪ American Institute for Conservation of Historic & Artistic Works ▪ Savvy Wood Photography ▪ Benevity ▪ PhotoArts Studio ▪ Robert Rauschenberg Foundation ▪ Stanley Thomas Johnson Stiftung ▪ Europeana Foundation ▪ Rotary Club Essen-Gruga
In-kind donations – institutions: Institut National d'Histoire de l'Art ▪ Middle East Photograph Preservation Initiative ▪ Musée Français de la Photographie ▪ Klug-Conservation ▪ Centre de la Photographie
AIF could not have made this journey without all the individual contributors.
Click here for the full list of individual donors.
Thank you for those who have supported us in previous years: Sharjah Art Foundation, Pikasso, Ford Foundation, Graham Foundation.