Issue #2022.07
Breaking the waves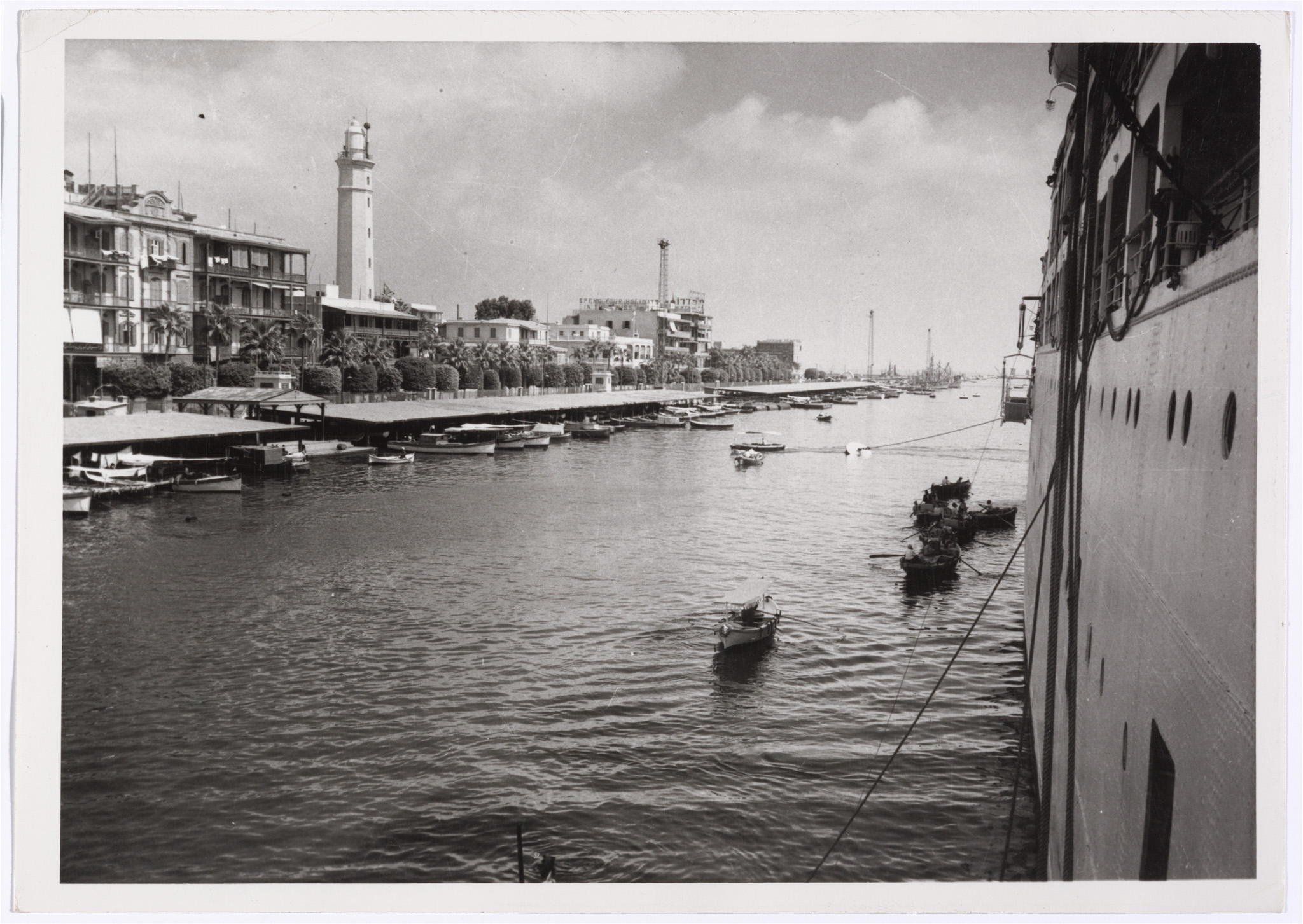 لقراءة هذه النشرة باللغة العربيّة، اضغطوا هنا
​
Our love-hate relationship to the sea depends on the memories we associate with it. In this part of the world, the sea is present in sweet and bitter moments. It is where some of us head to for respite but also where many took to the sea out of desperation or in an organised voyage to reach greener pastures. Before the first airplane flew in 1903 and the advent of commercial aviation in 1914, those leaving their homeland did so by sea, often enduring months on end before reaching far-away continents to start new lives. Many fled genocide, famine, repeated wars and cyclical periods of economic hardship. Today, many continue to risk their lives perilously crossing the sea. Those who made it to the other shore formed communities in diaspora, and for the most part retained social, political, and economic ties to this region. 
There is so much research to be conducted on the way communities in diaspora take shape, when many homes converge and where notions of identity are more encompassing or in some instances, retracted. A closer look at our photographic collections emanating from diaspora – be it of their new milieu or how they come back to see their places of origin – are an incredible source for anthropological investigation. A remarkable sample is the 15 collections from Mexico at the AIF.
The dialogue between different artistic mediums to render new interpretations is one of many attempts at translating images, but also opens avenues to discuss wider historical and contemporary events. The recent collaboration between the Arab Image Foundation, the Beirut Printmaking Studio, and the Liverpool Arab Arts Festival, was a moment of reflection not only on our joint project on view, but also about transcending spatial and temporal boundaries. ​ Similar to artificial political borders, humans have designated lines in the world's waterways which are naturally connected to each other and where human lives and histories intertwine. Apparently, the port of Liverpool had once dominated more than 80% of Britain's slave trade. To fathom the role of this waterway in this tragedy, one has to grasp the extent of human bondage and suffering, and instigate new readings about the rise of colonial influence and how these powers are coming to terms or not with their histories.
Wednesday 10 August 2022
---
Header image: 0242ac00024, 0242ac – Jorge Abud Chami collection, courtesy of the Arab Image Foundation, Beirut.
---
PUBLIC PROGRAMME
​In this place: Exhibition tour with Hady Zaccak and Charles Al-Hayek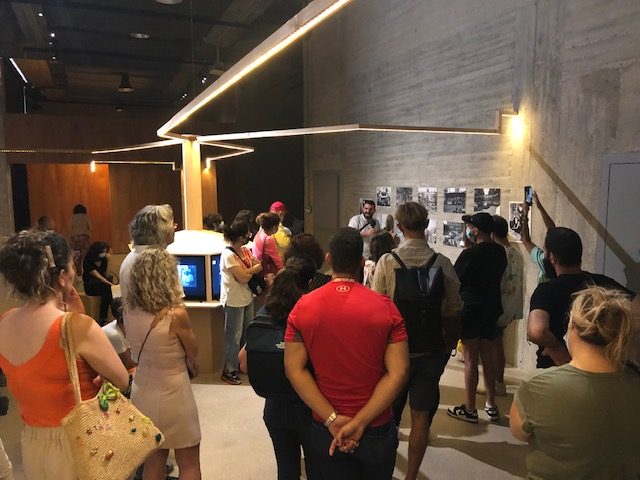 In this place: Reels of Beirut journeys through the city of Beirut through a montage of scenes assembled from 50 films produced between 1935 and 1975, and features 35 images of Beirut from 11 collections from the Arab Image Foundation, spanning the 1940s to the 1960s.
Organised by Beirut DC in collaboration with the AIF, the exhibition was on view at Mina Image Center from 11 June until 20 July 2022.
On Wednesday 6 July at 17:00, we held a walking tour of In this place with filmmaker and exhibition curator Hady Zaccak and historian Charles Al-Hayek, unpacking key moments in the history of Beirut through cinema and photography.
The exhibition tour was recorded and will be publicly available soon.
---
PODCAST
​Lamha Podcast Episode 17: Diasporic collections from Mexico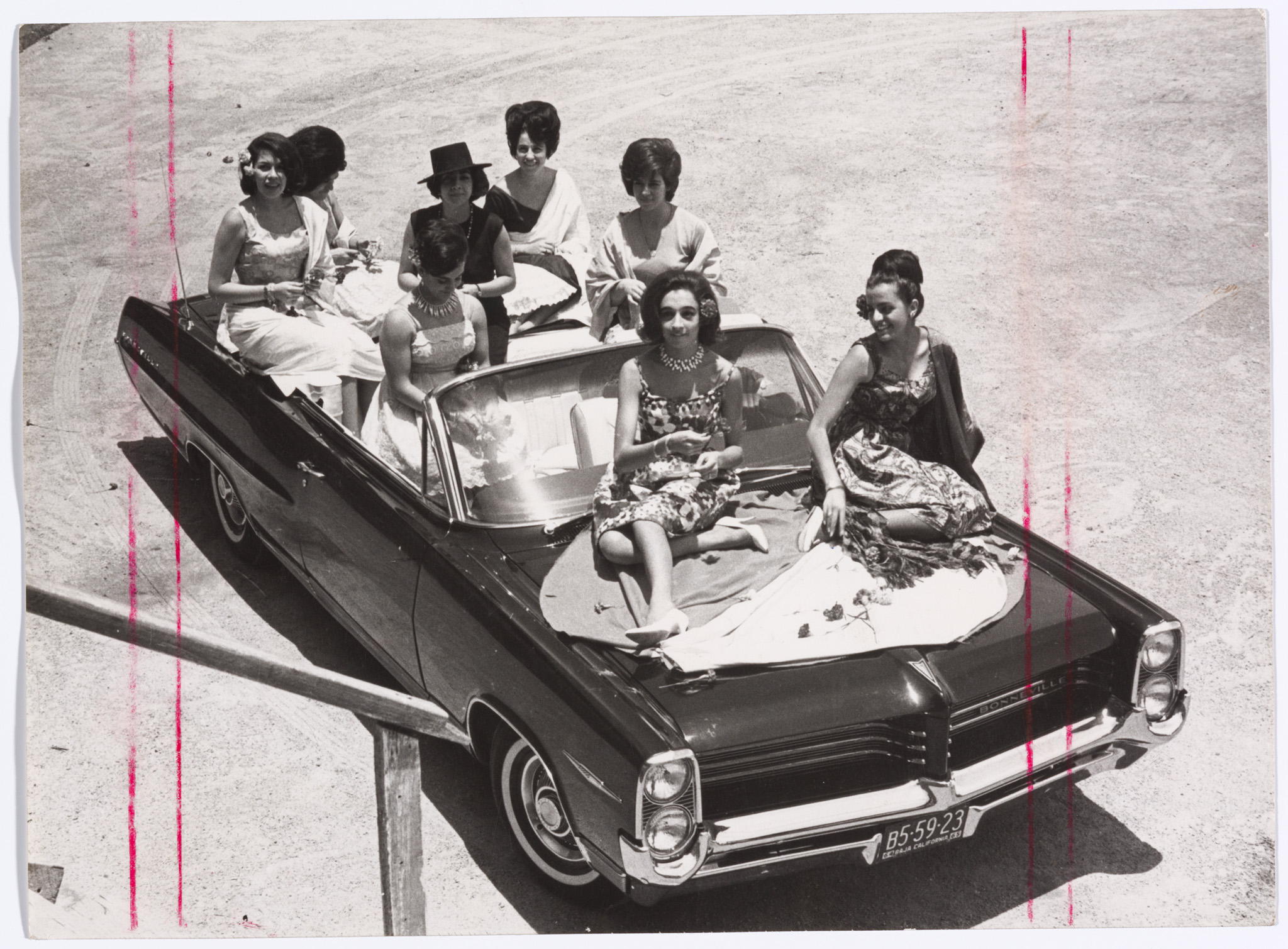 Lamha is a podcast in Arabic put together by the Arab Image Foundation with the aim of presenting the collections in its custody through a series of short snippets.
The 17th episode of Lamha presents 15 photographic collections from the Lebanese diaspora in Mexico. Ranging from portraits to landscapes and candid shots, these images are an important record of the lives of the various Lebanese communities that put down roots in a new country that would soon become home.
Click here to listen to the podcast and learn more about these collections.
Lamha is produced in collaboration with Tunefork Studios, Beirut, Lebanon.
---

---
We are celebrating our 25th anniversary in 2022 and would like to count you among our core mission supporters. To raise $250,000, we are looking for 25 generous individuals, foundations and private companies to donate $10,000 each to the Arab Image Foundation. If you wish to know more, please contact 

[email protected]

 or simply click on the link below to make your donation. If you happen to know generous donors out there, put us in touch!

---
COMMUNITY HIGHLIGHT
​Discover what is happening in our community. We are proud to showcase individuals and organisations that have been supporting us along the way, in addition to those we in turn support through training and consulting services. We are also eager to tell you about initiatives and collectives we admire, and whose work and mission intersect with ours. Members of this fast-growing community will be showcased in every issue of our Stories.
In this issue, we bring your attention to:
​Liverpool Arab Arts Festival (LAAF)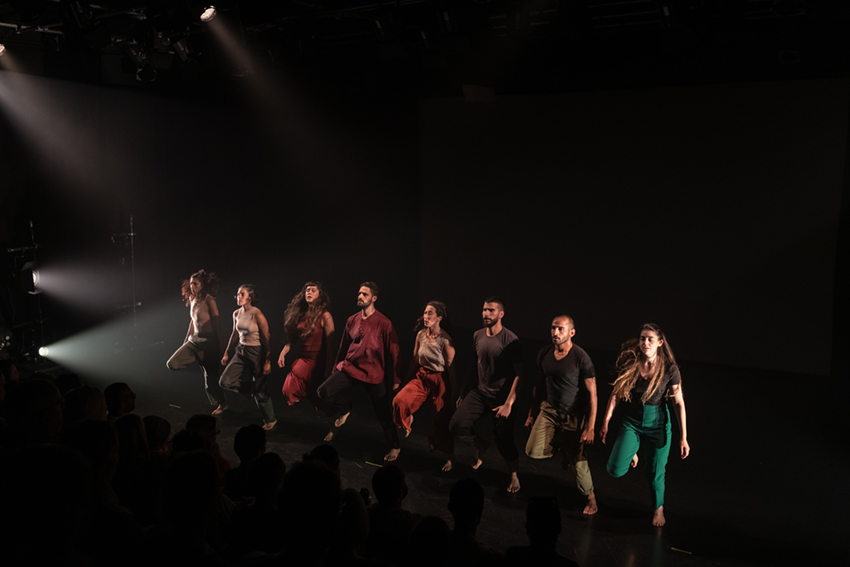 Founded in 1998, Liverpool Arab Arts Festival (LAAF) is the UK's longest-running annual Arab arts and culture festival, showcasing the best UK and international Arab artists. The festival creates a dialogue between traditional and contemporary Arab artforms, encouraging informed debate that promotes Arab cultures. The festival's work continues throughout the year, with a wide range of events and participatory projects that bring together artists and diverse communities. From Liverpool to the Arab world, LAAF builds connections that help more people to encounter and experience Arab culture in Liverpool and beyond.
---
EXHIBITION
​Impressions from an Archive
​7 to 16 July 2022 – Exhibition Research Lab, Liverpool
Photographs by Heba Hage-Felder / AIF.
Impressions from an Archive brings printmakers from the Beirut Printmaking Studio (BPS) into dialogue with the photographic collections of the Arab Image Foundation. How might each printmaker "translate" their chosen photograph through their individual printmaking practice?
For this exhibition, printmakers from BPS chose images from diverse AIF collections, spanning from the 1870s to the 1970s, and from different parts of the Arab region and its diaspora, from which to produce their own intaglio prints. Positive prints of nineteen original photographic negatives were produced, each of which was displayed alongside the corresponding intaglio print as a diptych.
This exhibition reminds us how archives can support the objects they contain in their continuous evolutions, across social, artistic, cultural, and geopolitical currents. In this way, archiving becomes an act of collective and plural translation, in which different realities and perspectives can co-exist, breathing new life into photographic objects.
This exhibition was presented at the Exhibition Research Lab (ERL), in the framework of – and with the support of – the Liverpool Arab Arts Festival (LAAF).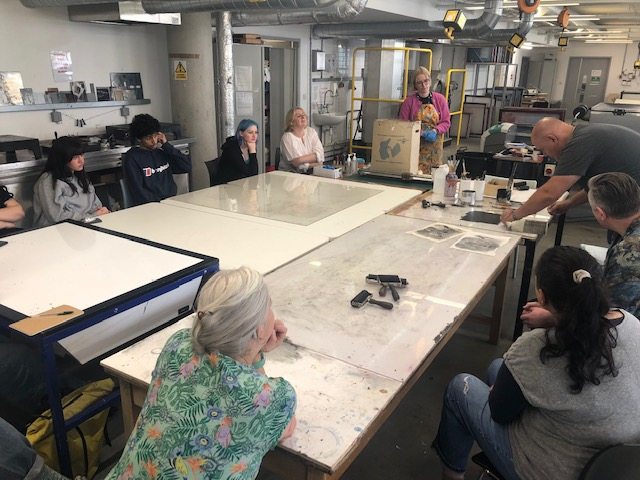 In conjunction with the exhibition, AIF director Heba Hage-Felder and BPS director Tarek Mourad had a public discussion at the ERL on the process behind the exhibition, the two institutions' collaboration, and the relationship between archives, photography, and printmaking.
The talk took place on 8 July 2022, and was moderated by Mariama Attah, curator of the Open Eye Gallery.
Earlier that day, Tarek led a practical monotype workshop, introducing around 15 participants to the ABCs of printmaking techniques.
---
WORK IN PROGRESS
​Communicating about our work to the wider public
How can digital technologies be instrumentalised to improve our reach and diversify our audiences? In what ways can social media platforms help us engage with younger generations, and share our knowledge and archival practices with the wider public?
Platforms like Facebook, Instagram, and Twitter have inundated our lives with constant news and information. The question of how they can be utilised by cultural institutions to better inform their audiences of their work and draw them in is a pressing one.
Communications intern and recent AUB graduate, Nadim Saadeh, has been helping us to rethink these questions, and how new theories of communications and engagement can be applied in the context of cultural work.
If you follow us on social media, you may have noticed a few changes: new polls or quizzes, highlights of international days or occurrences, and some behind the scenes footage. These are some of the tools we have been experimenting with to try to gauge what our audiences respond to and what makes them engage with our online content.
What would you like to see more of on our social media platforms? What kind of content piques your interest? Please send any feedback you have to [email protected]
---
FIELD VISIT
​AIF visits documenta 15 in Kassel
Photographs by Heba Hage-Felder / AIF.
This month, AIF director Heba Hage-Felder visited documenta 15, the contemporary art exhibition held every five years in Kassel, Germany. The focus on collective initiatives and solidarity was prominent throughout the myriad venues that hosted installations from all over the world. The sheer number of exhibitions made it challenging to get engrossed in any one artwork and even harder sometimes to grasp all the reflections and debates in producing what was finally exhibited. There was a lot left to the imagination in terms of what was happening behind-the-scenes. Perhaps this was the intention – to make the act of deciphering the negotiations and creation process all the more difficult and to mirror the reality of such collaborations.
The Indonesian art collective Ruangrupa is documenta 15's artistic director. In May 2022, one of the venues which was set to host the "The Question of Funding" created by a Palestinian art collective, was vandalized. Documenta filed a criminal complaint. Artists and organisers issued a statement of support for Ruangrupa to refute the erroneous accusation of the collective being anti-semitic.
---
LIBRARY RESOURCE
​Kuwait by the first photographers
​By William Facey and Gillian Grant
​Published by I.B. Tauris, 1999
Reproductions by Asadour Garvanian / AIF.
Kuwait by the First Photographers documents the period between 1900 and 1950, which saw Kuwait's emergence from a vulnerable sheikhdom negotiating a precarious independence among neighbouring powers – the British in India and the Gulf, the Ottoman Turks in Mesopotamia, and the central Arabian chieftaincies of Ha'il and Riyadh – to a nation-state with the highest per capita income in the world. It is an outstanding visual record of a crucial time before the centuries-old way of life, centered on pearling, fishing, boat-building, and trade by land and sea, was swept away. Kuwait's people, with no natural resources of their own, not even fresh water, managed by skillful use of their geopolitical position and traditional skills to make Kuwait not only the foremost Arabian port in the Gulf, but also a force to be reckoned with in north-east Arabia. European fascination with the Arab way of life is reflected in the photographs of many renowned travelers including Freya Stark, Alan Villiers, and Wilfred Thesiger.
This title is available for consultation at the AIF Library. Read it at our premises, where you can also explore over 2,300 other books, every Tuesday and Wednesday from 14:00 to 17:00. Book your visit here. We have teamed up with PILOT to give you access to the bulk of our library holdings – we are gradually working towards making our entire catalog available online. Click here to see if we have the publication you're looking for.
---
ARCHIVIST-IN-RESIDENCE
​Rawsht Twana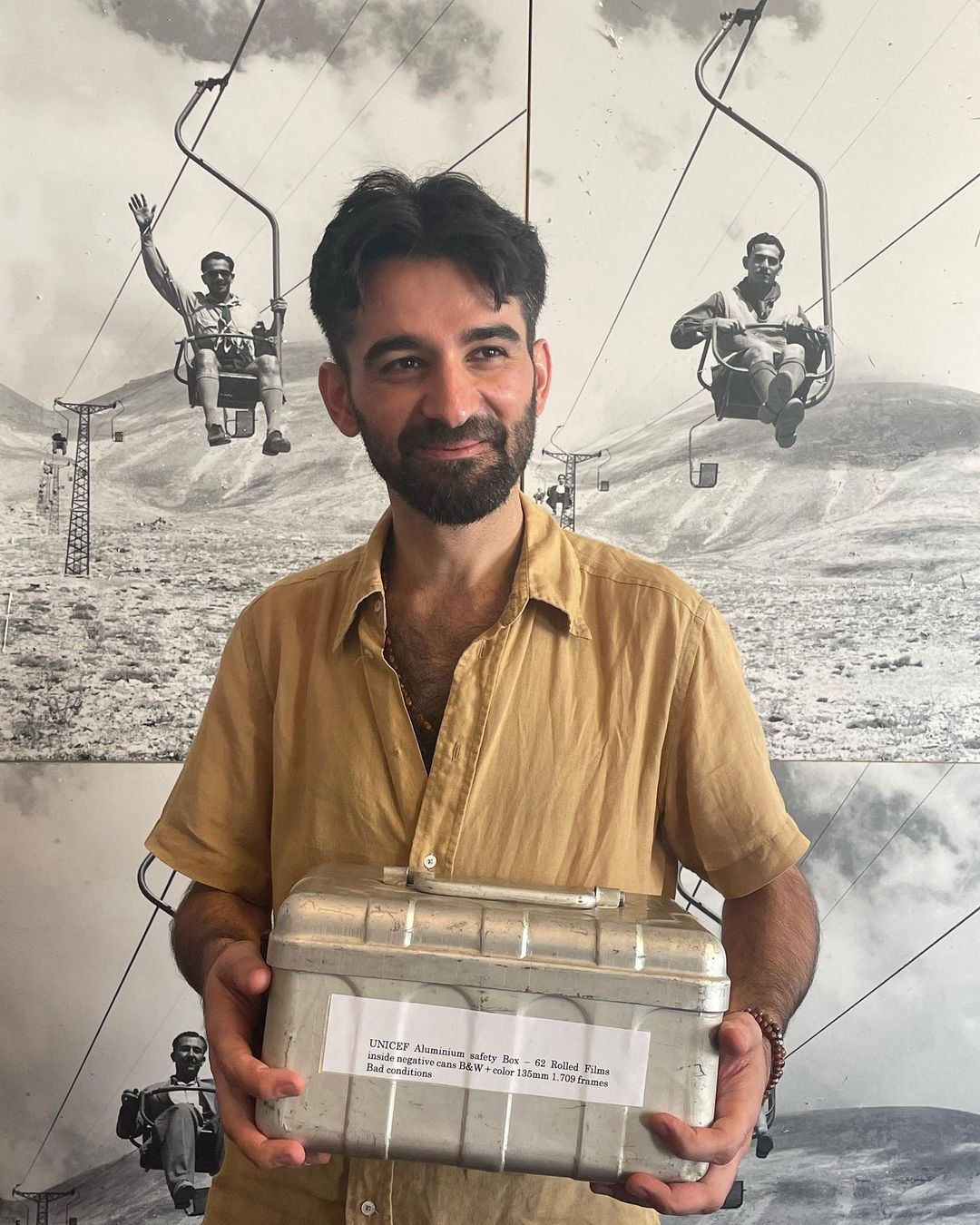 Meet Rawsht Twana, our current archivist-in-residence, who joined our team at the foundation on 26 July, and will be with us until 18 August 2022.
Born in Qaladiza in Iraqi Kurdistan and currently based in Turin, Italy, Rawsht will be working on and processing the archive of his father, photographer Abdullah Twana, which brings together 20,000 photographic objects of different formats, including paper prints, negatives, and 35mm film rolls. Shot between 1974 to 1992, these images are an important record of the everyday life of the people of Kurdistan.
Images courtesy of Rawsht Twana.
Rawsht will be completing a three-week archival residency at the Arab Image Foundation, where he will be learning the fundamentals of collections care, digitisation, and documentation from our team and written guidelines, so that he can acquire the requisite know-how to catalogue and digitise his own collection and to add additional research content.
Please join us in welcoming Rawsht in our midst!
---
INTERNSHIP
​Ramzi Mallat and Nadim Saadeh
Two new interns joined the Arab Image Foundation for the summer: Ramzi Mallat and Nadim Saadeh.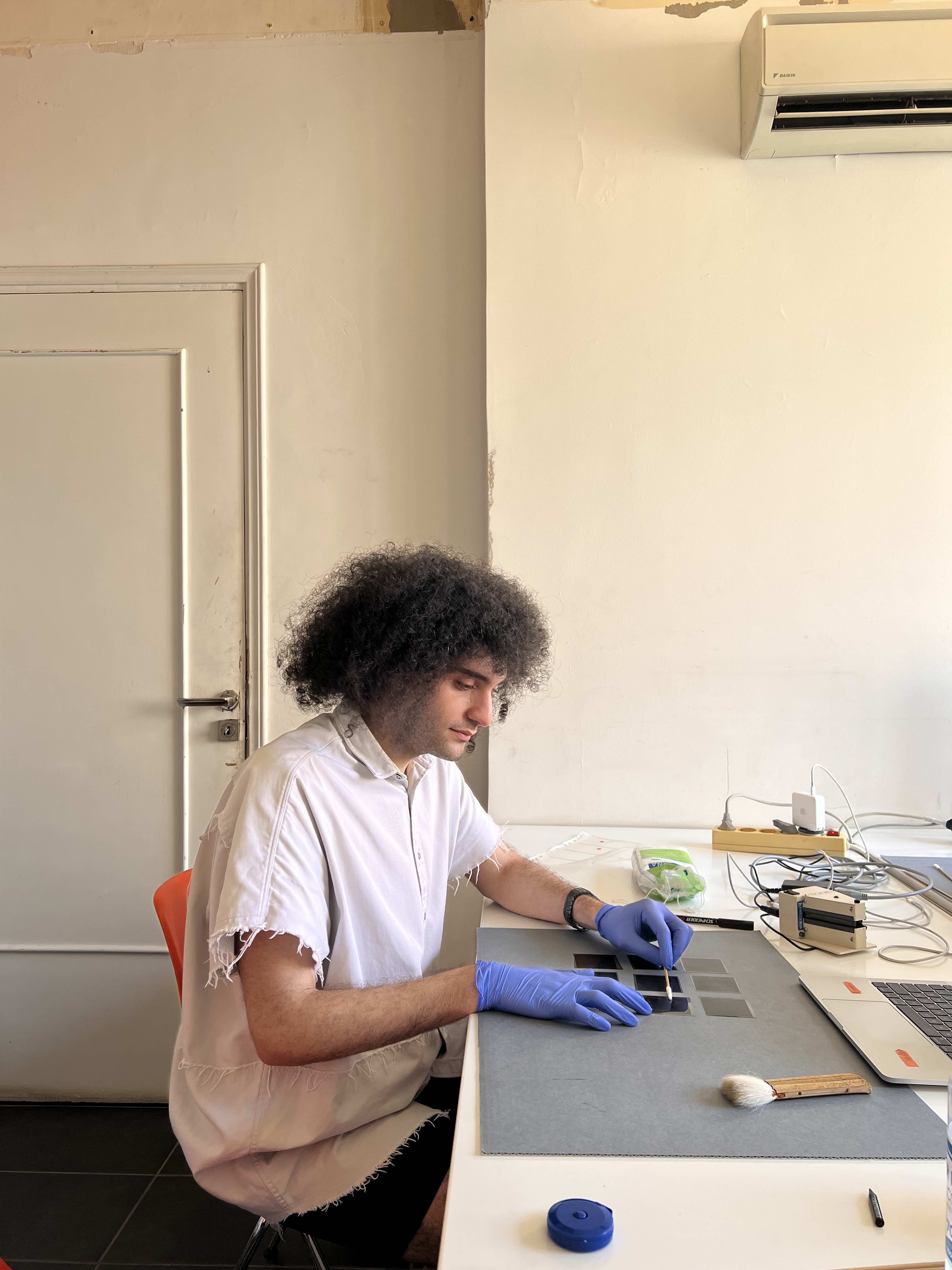 A graduate of the University of Lancaster's Fine Arts programme, Ramzi's practice explores and questions the traditional and the folkloric. His internship at the AIF is a rotational one, in which he spends time with each lab, learning the basics of collections care, digitisation, and documentation practices.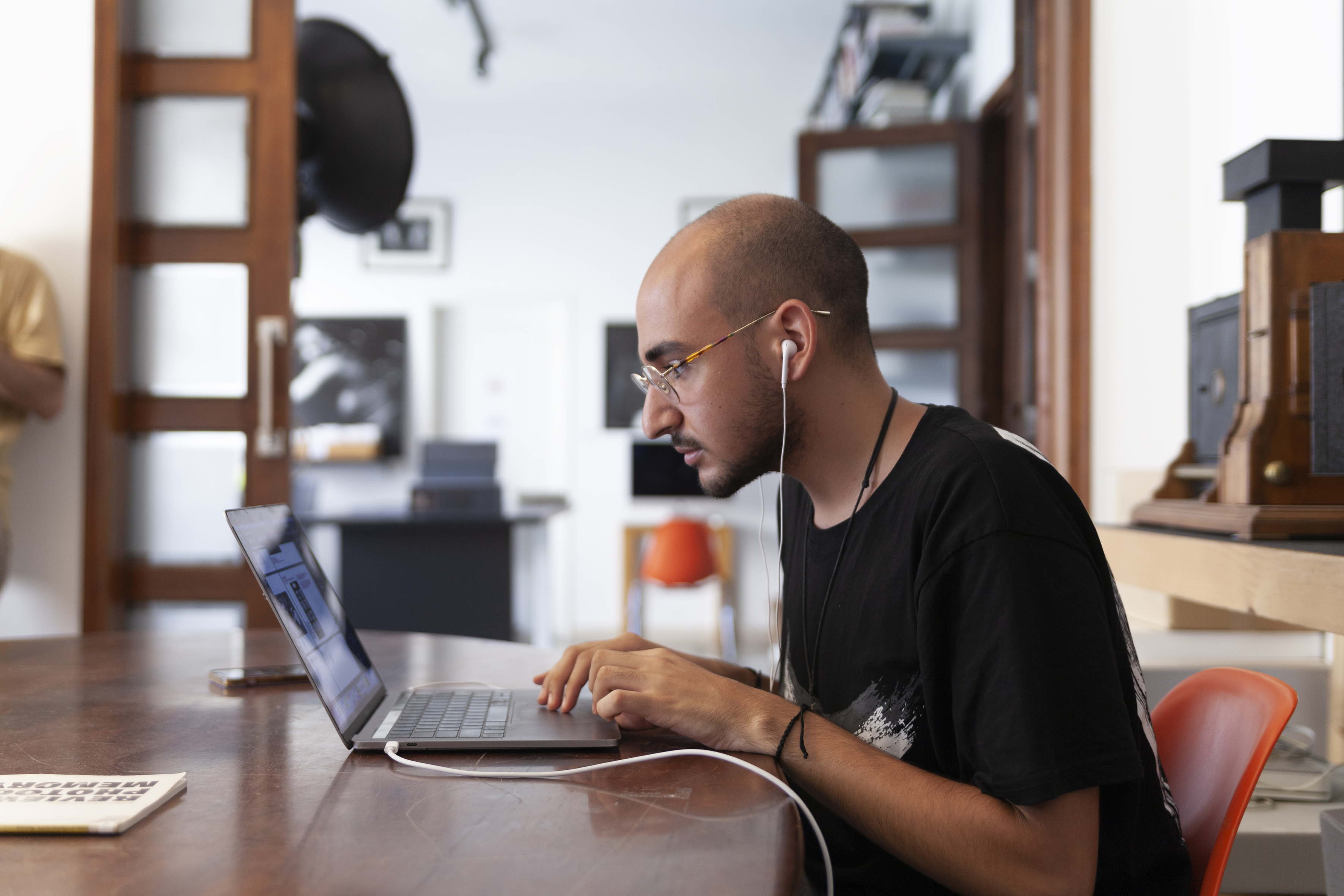 Nadim Saadeh graduates from the American University of Beirut this year, with a double major in marketing and communications. He is completing a communications internship at the foundation, with a focus on social media and digital communications, helping to think up new ways to engage diverse audiences.
The AIF is always eager to welcome learners and practitioners from all walks of life from the region and its diaspora. If you wish to complete an internship at the AIF and learn more about the different aspects of preservation, digitisation, research, or even the inner workings of cultural institutions, send an email to [email protected]
---
HELLO, GOODBYE
​As the first half of the year comes to a close, we say our goodbyes to two of our own, and we welcome a former team member back to the foundation. This July, operations coordinator Rana Souki and archivist Blanche Eid are leaving us, while our former operations coordinator Cynthia Zeidan rejoins us in her previous function.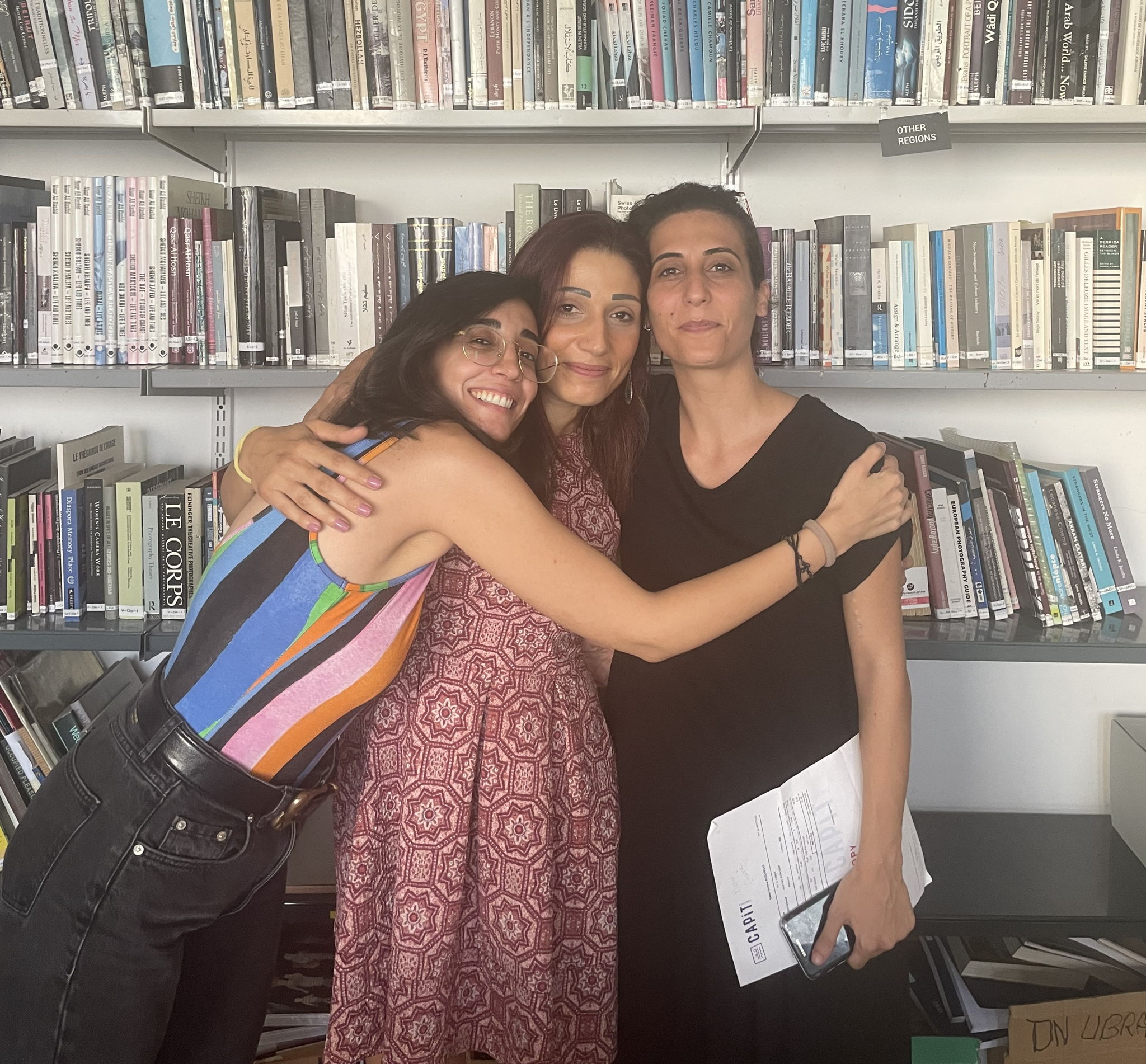 Rana Souki joined the AIF as operations coordinator in February 2022, having been in charge of operations at Outsourcing SARL for more than fifteen years. During her time at the AIF, Rana contributed tremendously to the facilitation of the workflow between the different labs at the foundation. As of August, she will be going back to the private sector.
In the meantime, Cynthia rejoins us as operations coordinator, having filled this role from June to December 2021. In the spring of 2022, Cynthia enrolled in the Antonine University's BA program in Musicology, pursuing her dream of becoming a musicologist and instrumentalist. She will be with us on a part-time basis, balancing her studies and her duties at the AIF.
Photographer Blanche Eid came to the foundation first as an intern in the preservation lab, and in September 2021 became a full-time archivist. Blanche is moving to Berlin next month to join her partner, and where she will be exploring new career paths.
---
TRIBUTE TO OUR DONORS
​The Arab Image Foundation extends its appreciation to our current generous supporters that make our activities possible. We are equally grateful to those who wish to remain anonymous.
Major Supporters
Royal Norwegian Embassy in Beirut ▪ Arab Fund for Arts and Culture ▪ Al Mawred Al Thaqafi ▪ Foundation for Arts Initiatives ▪ The Violet Jabara Charitable Trust ▪ Getty Foundation
Project Supporters
Modern Endangered Archives Program (MEAP) at the UCLA Library, with funding from Arcadia ▪ Prince Claus Fund for Culture and Development ▪ Institut Français ▪ William Talbott Hillman Foundation ▪ Akram Zaatari ▪ Alexandre Medawar ▪ MAGRABi ▪ Fund for the International Development of Archives – FIDA ICA ▪ Victoria and Albert Museum – V&A ▪ Art Jameel ▪ New York University's Hagop Kevorkian Center for Near Eastern Studies
Post-Explosion Supporters
Financial donations – institutions: Prince Claus Fund for Culture and Development ▪ Cultural Emergency Response ▪ Cultural Protection Fund of the British Council ▪ Gerda Henkel Stiftung ▪ US Ambassadors' Fund for Cultural Preservation ▪ Mariët Westermann and the Pardoe-Westermann Family Fund ▪ Middle East and Islamic Caucus of Franklin & Marshall College ▪ Luminous-Lint ▪ Oteri General Construction ▪ Moore Archives & Preservation LLC ▪ GAPS LLC ▪ Blue Shield ▪ Book Works ▪ American Institute for Conservation of Historic & Artistic Works ▪ Savvy Wood Photography ▪ Benevity ▪ PhotoArts Studio ▪ Robert Rauschenberg Foundation ▪ Stanley Thomas Johnson Stiftung ▪ Europeana Foundation ▪ Rotary Club Essen-Gruga
In-kind donations – institutions: Institut National d'Histoire de l'Art ▪ Middle East Photograph Preservation Initiative ▪ Musée Français de la Photographie ▪ Klug-Conservation ▪ Centre de la Photographie
AIF could not have made this journey without all the individual contributors.
Click here for the full list of individual donors.
Thank you for those who have supported us in previous years: Sharjah Art Foundation, Pikasso, Ford Foundation, Graham Foundation.