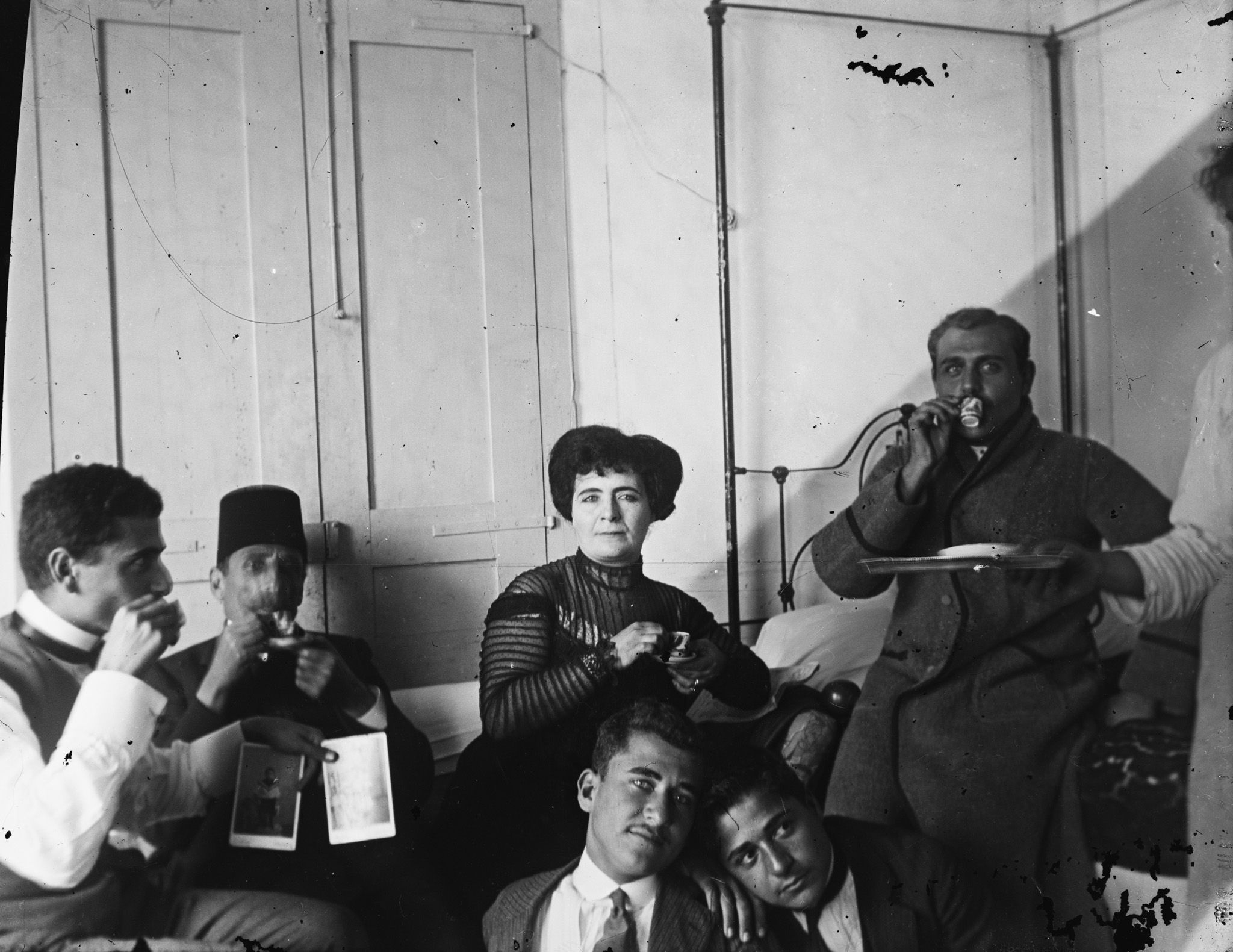 لقراءة هذه النشرة باللغة العربيّة، اضغطوا هنا
​
The Arabic expression Karloma refers to sketches a calligraphic artist makes before starting the actual artwork. Much of our (hi)story comes in a final package. Many trials are interrupted, or simply not given a chance to become part of the dots and images. When we care for photographic collections, our ambition is to investigate many of those stories. The act of unfolding and retracing is what makes an archive alive in its many facets so that we can create diverse works. International Archives Week is there to remind us of this vocation, and the process of activating collections is a continuous practice and often, a race against cultural erasure.
The region encompassing western Asia and northern Africa is a culmination of ancient civilisations and knowledge that are reduced to headlines about repression, occupation, and war. Ongoing loss of tangible and intangible heritage is in part due to negligence, but also deliberate acts of silencing, all of which are part of a larger systematic assault to suppress multiple narratives. 
The battles are many but the face is one. Civic initiatives and spaces are being shut down or threatened by dictatorial discourse. Often, power coalitions controlling resources that wage war and peace are the ones deciding what is value for money; boiling down the immeasurable task of safeguarding cultural heritage to an economic venture and a formula. We need sustained resources to do our work but we desperately need imaginative partners that value the potentiality of our ambitions in developing counter narratives.
What future can we imagine when ties with diverse representations are severed? What can our visual practices tell us about how we see ourselves in the making – an ongoing Karloma? The journey we began 25 years ago is one that we seek to expose and regularly learn from. Hence, our urge to share more systematically our archival practices through audiovisual and live tutorials which we started this month. In parallel, we are reaching out to researchers, artists, and institutions across multiple disciplines, inviting them to mull over our collections and surprise us with new sketches.
Friday 15 July 2022
---
Header image: 0002kh00065, 0002kh – Fouad El Khoury collection, courtesy of the Arab Image Foundation, Beirut.
---
WORK OF A PRACTITIONER
​Yasmine Eid-Sabbagh: Frictional Conversations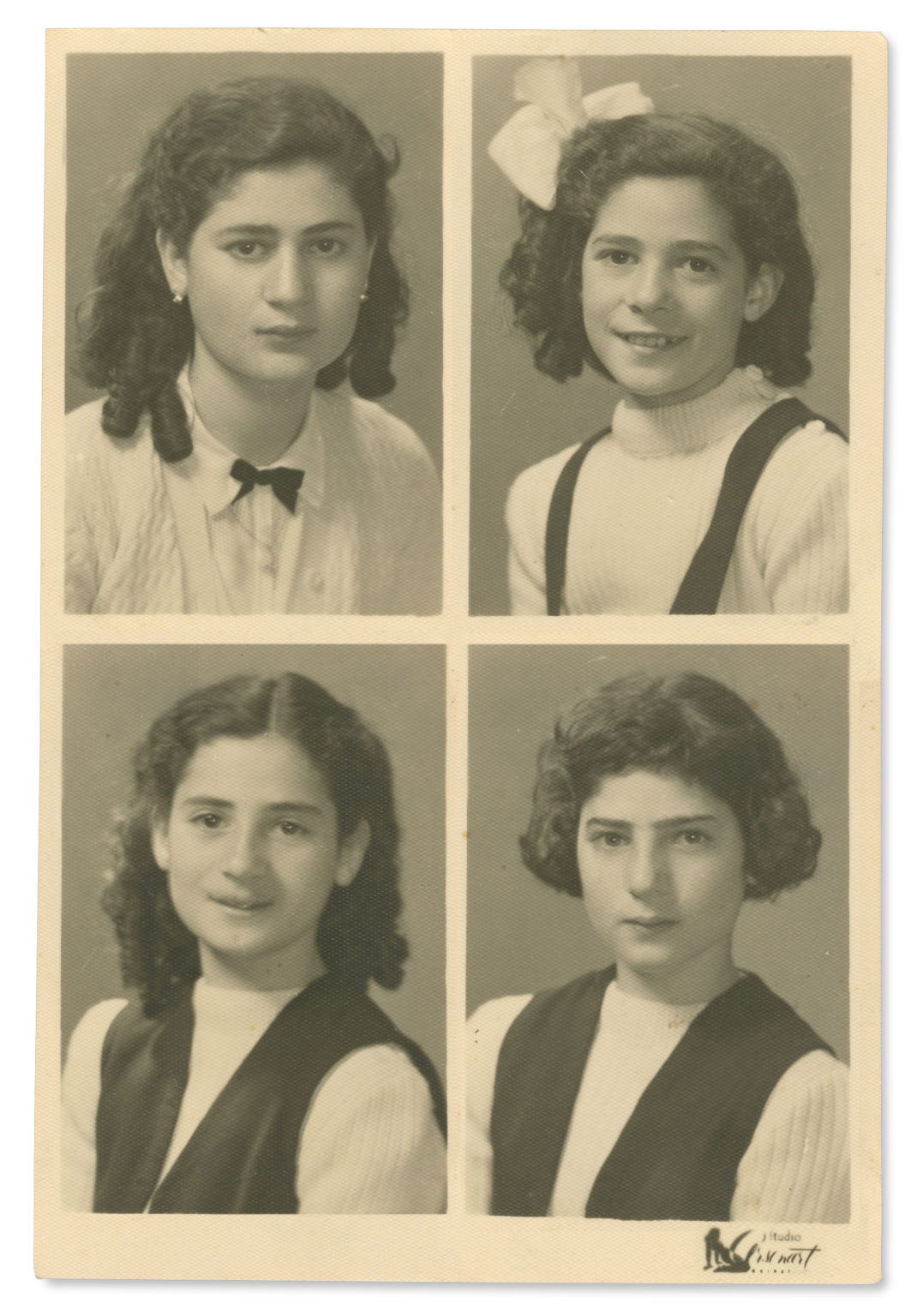 This summer, AIF board member Yasmine Eid-Sabbagh is participating in the fifteenth edition of documenta, on view in Kassel, Germany from 18 June to 25 September 2022.
In her practice, Yasmine explores potentials of human agency by engaging in experimental, collective work processes. In the framework of documenta 15, she is presenting Frictional Conversations, a negotiation process around a digital repository assembled with inhabitants of Burj al-Shamali, a Palestinian refugee camp southeast of Tyre, in southern Lebanon, where Yasmine began working in 2001, and where she lived from 2006 to 2011. The digital collection gathers family and studio photographs and includes videos and audio recordings. 
During the first four weeks of documenta fifteen in Kassel, the group (consisting of Ali al-Ali, Ahmad al-Khalil, Mela Dávila Freire, yasmine eid-sabbagh, Ahmed El-Faour, Hamada El-Joumaa, Yasser Ibrahim, Khawla Khalaf, Siwar Kraytem, Ben Pelé, Wasim Said, Fatmeh Soleiman, Nailé Sosa Aragón and Maya Zebdawi) engages in a process of re-visiting the material generated during the past 20 years, the digital repository of photographs itself, as well as texts, scripts, performances, and audio-visual material. Together they will generate new materialisations of individual photographs or collections, in the form of a culinary event, rhythms, sounds, performative interventions, and ephemeral displays. A collective publication retracing the more than twenty-year-long negotiation process around the digital collection will be published in the months following documenta 15.
Read more about documenta 15 here.
---
PODCAST
​Lamha Podcast Episode 16: 25 years at a glance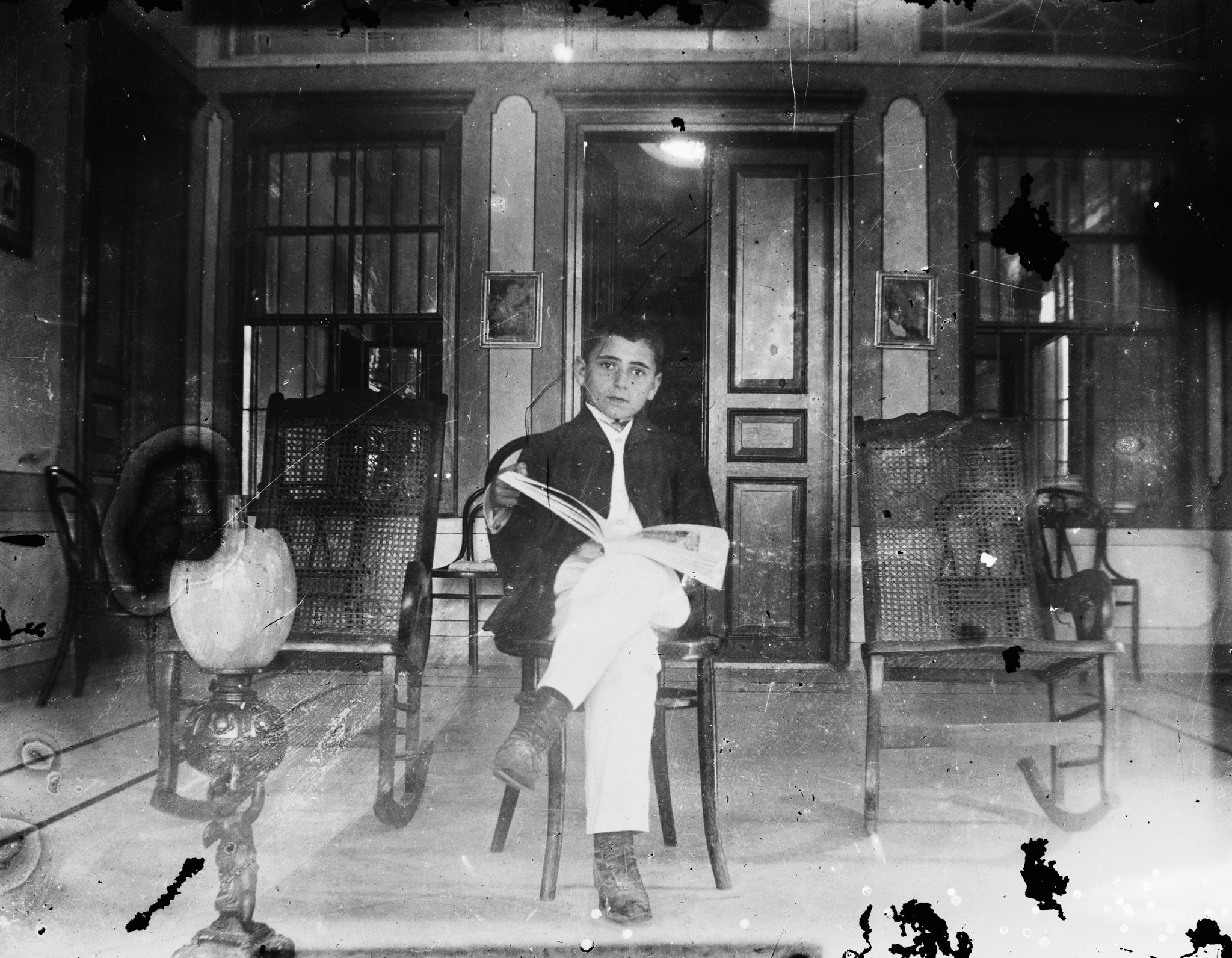 Lamha is a podcast in Arabic put together by the Arab Image Foundation with the aim of presenting the collections in its custody through a series of short snippets.
The 16th episode of Lamha presents an overview of the AIF's collecting practices by taking a look at the first two and last two collections that were acquired by the foundation. What do these collections have in common, and how do they mirror the foundation's collecting practices and shifting interests?
Click here to listen to the podcast and learn more about these collections.
Lamha is produced in collaboration with Tunefork Studios, Beirut, Lebanon.
---

---
We are celebrating our 25th anniversary in 2022 and would like to count you among our core mission supporters. To raise $250,000, we are looking for 25 generous individuals, foundations and private companies to donate $10,000 each to the Arab Image Foundation. If you wish to know more, please contact 

[email protected]

 or simply click on the link below to make your donation. If you happen to know generous donors out there, put us in touch!

---
COMMUNITY HIGHLIGHT
​Discover what is happening in our community. We are proud to showcase individuals and organisations that have been supporting us along the way, in addition to those we in turn support through training and consulting services. We are also eager to tell you about initiatives and collectives we admire, and whose work and mission intersect with ours. Members of this fast-growing community will be showcased in every issue of our Stories.
In this issue, we bring your attention to:
​Beirut DC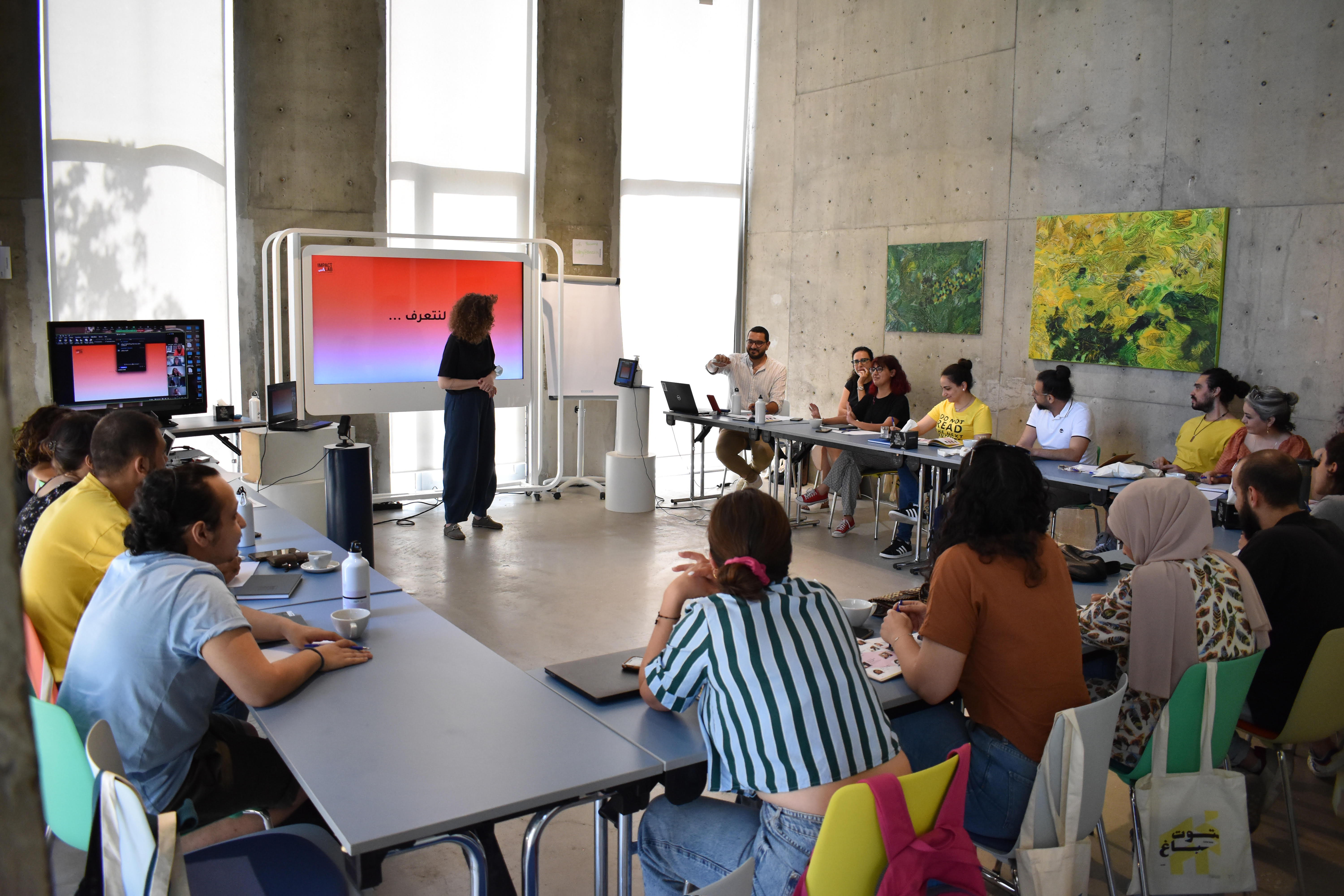 Beirut DC is a cultural association working towards the development of independent Arab cinema. ​ Founded in 1999, it aims at supporting filmmakers in the Arab region through productions and trainings, developing resources and programs that bring filmmakers, communities, and civil society closer, paving the way for cross-disciplinary collaborations. In addition to establishing Aflamuna, Beirut Cinema Platform, and Ayam Beirut Al Cinema'iya, Beirut DC also launched the Impact programme which aims to harness the power of Arab films in shifting narratives around leading issues in the region under three main projects: the Local Impact Labs; the Beirut DC Impact Fund; and the Beirut DC Impact Fellowship.
---
SPECIAL PROGRAMME
​The Arab Image Foundation celebrates International Archives Week
In June of every year, hundreds of institutions, archivists, and practitioners celebrate International Archives Week (IAW), raising awareness about the importance of archival documents and records, and showcasing the rare and extraordinary objects in their care.
Left: Photo by Mourane Matar.
​Right: Image courtesy of Mina Image Center.
​
For this year's edition of IAW, which also marks the 25th anniversary of the founding of the Arab Image Foundation, the AIF collaborated with Beirut DC on the exhibition In this Place: Reels of Beirut, on view at Mina Image Center from 11 June to 20 July 2022. Curated by Hady Zaccak, the exhibition journeys through the city of Beirut through a montage of scenes assembled from 50 films produced between 1935 and 1975, and features 26 images of Beirut from seven collections from the Arab Image Foundation.
In situ, the AIF organised a series of talks and screenings from 10-20 June, paying tribute to the notion of home in all its rhapsodies. More than a physical space, the home is the constellation of memories and experiences that shapes our being, and colours our understanding of the world. We launched our International Archives Week programme in Beirut with a special display of photographic objects centered on vernacular and family photographs. Glass plates, stereoscopic views, paper prints, negatives, and albums will be on display to reveal the intimacy and domesticity of the family home, and how these notions can be extended to entire nations.
The Culture Resource (Al-Mawred Al-Thaqafy) team during their visit to the AIF on our open day. Photographs by Asadour Garvanian / AIF.
Our doors were open on Friday 10 June from 11:00 to 19:00 for those who wish to visit our premises and learn more about our current projects and archival practices. On view were some of the very first collections acquired by the AIF, but also the most recent ones, including the Radwan Mattar, Cold Cuts, and Aline Manoukian collections, reflecting the evolution of the foundation's collecting practices over the past 25 years, and the breadth and scope of the thematics it addresses.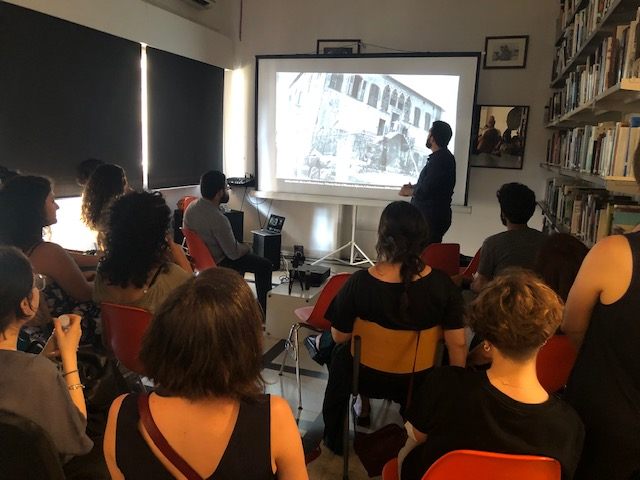 On Thursday 16 June, we held a talk with historian Charles Al-Hayek (@heritage_and_roots on Instagram) at our premises. For this talk, Charles selected 25 images housed at the foundation, connecting them to the broader social and historical contexts in which they are embedded. Primarily made up of family photographs, these intimate images often act as a microcosm of society at large. This was the first talk in a series of conversations that we are planning in collaboration with Charles, exploring different perspectives on history through images.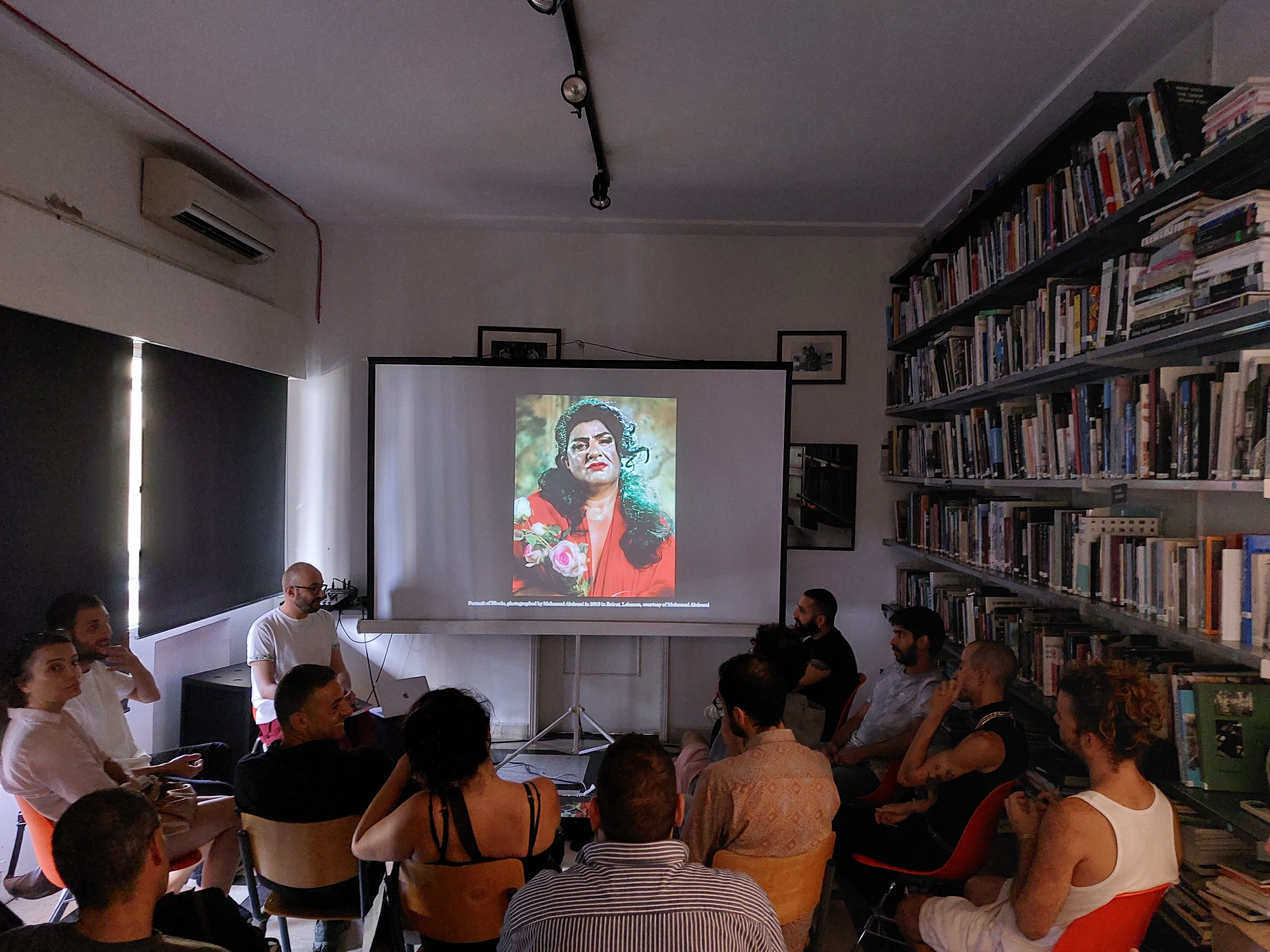 In an informal gathering at our premises on Friday 17 June, photographer and Cold Cuts founder Abdouni and AIF collections researcher Omar Thawabeh discussed the challenges and intricacies of documenting the Cold Cuts collection, and the ways in which language and imagery can be used to embolden communities.
The fourth edition of Cold Cuts, titled Treat Me Like Your Mother: Trans* Histories from Beirut's Forgotten Past, celebrates the stories and lives of trans* women in Lebanon. The journal brings together photographs of the trans* community in Beirut in the 1980s and the 1990s, which are now in the custody of the Arab Image Foundation in what is arguably the first such photographic archive of the queer community in the Arab region. Housed at the AIF, the Cold Cuts collection brings together 206 prints and polaroids which Cold Cuts founder, Mohamad Abdouni, entrusted to the foundation in 2021.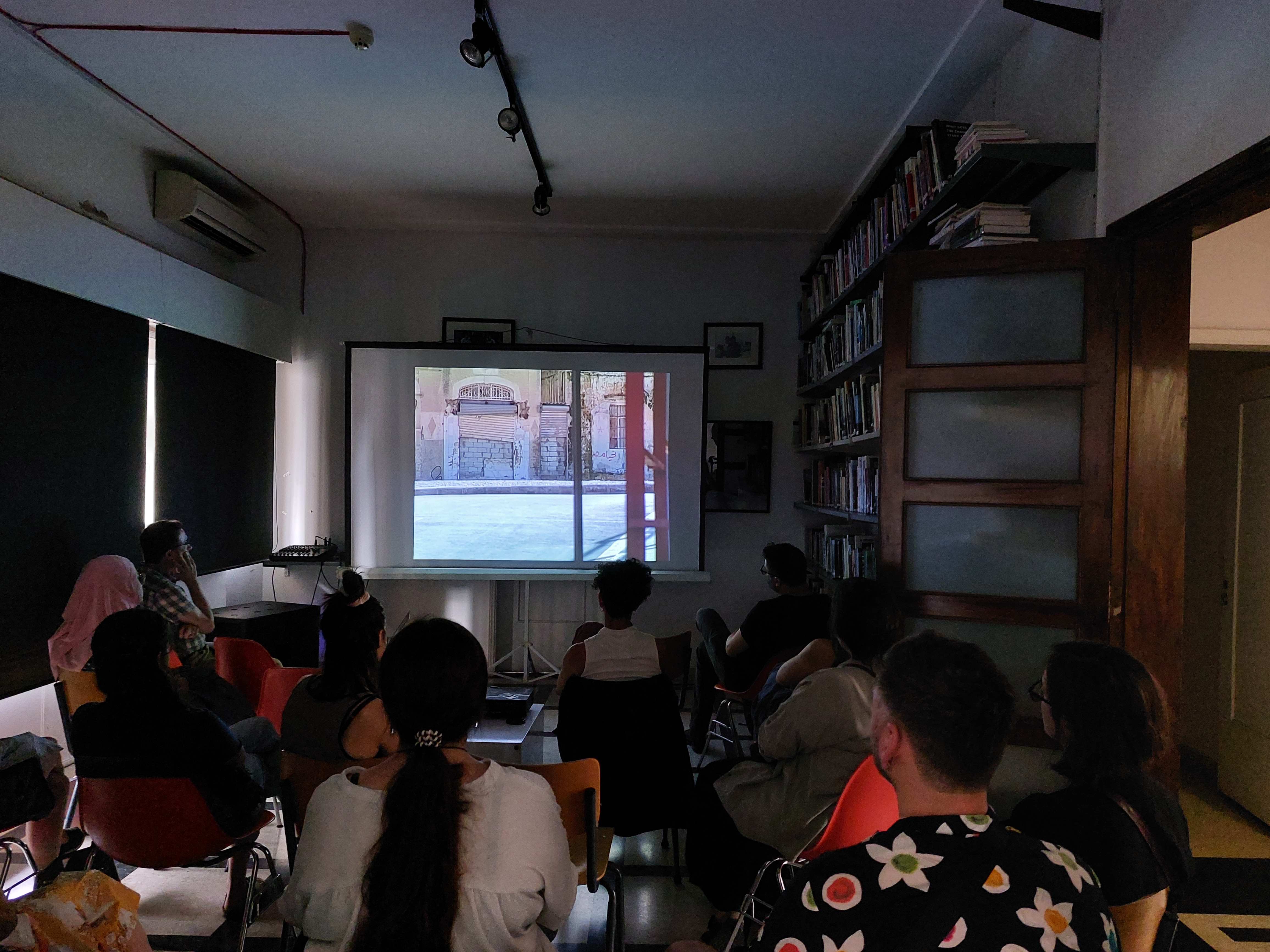 We concluded our International Archives Week programme with the screening of four short films centered around the city of Beirut. Wavering between the documentary and the speculative, these works paint a portrait of a city that is fickle and gritty all at once. With films by Vartan Avakian [ShortWave/ LongWave (2009); The Video Story (2015)], Jalal Toufic [Saving Face (2000)], and Jalal Toufic and Graziella Rizkallah Toufic [Attempt 137 to Map the Drive (2001)].
Following the screening was a conversation and Q&A with Jalal Toufic moderated by filmmaker and composer Nadim Mishlawi.
AIF's International Archives Week programme was supported by the Royal Norwegian Embassy in Beirut, the Arab Fund for Arts and Culture (AFAC), and Culture Resource (Al-Mawred Al-Thaqafy), in addition to the generous unrestricted funding of the Foundation for the Arts Initiative.
---
WORK IN PROGRESS
​Processing some of the AIF's pending collections
While the digitisation lab is hard at work digitising the remaining hundred or so film rolls from the Photo Jack collection, our preservation team's focus has shifted to the pending collections.
Among the collections that our archivists have processed recently are the Dinah Diwan and Samir Tabet collections.
Acquired in 2019, the Dinah Diwan collection comprises 53 negatives and two paper prints, all of which were taken by Saida-born photographer Elie Diwan. Elie often used an Afga Isolette camera, and even developed his own photographs, which document school and family trips to Damascus (Syria) and Falougha (Lebanon).
The Samir Tabet collection has a somewhat larger range of photographic objects: contact sheets, paper prints, medium format films, and booklets. Taken in the 1960s, the collection includes snapshots of performances at the Baalbek International Festival, in addition to photographs of various Lebanese villages.
These two collections have been cleaned, referenced, and catalogued, and are now safely stored in the cool storage room until it is time to digitise them.
---
LIBRARY RESOURCE
​Review of Photographic Memory
​Edited by Jalal Toufic
​Published by the Arab Image Foundation, 2004
Reproductions by Asadour Garvanian / AIF.
Edited by writer, film theorist, and video artist Jalal Toufic, this volume presents the work and writing of Toufic, Fouad El Khoury, and Walid Raad. Prefaced by Toufic's essay "Saving Face," the journal includes a photographic dossier by, and an interview with, the Atlas Group; and a photographic series by El Khoury, taken between 1982 and 2000.
Review of Photographic Memory was the pilot and only issue of the AIF journal, published in 2004.
This title is available for consultation at the AIF Library. Read it at our premises, where you can also explore over 2,300 other books, every Tuesday and Wednesday from 14:00 to 17:00. Book your visit here. We have teamed up with PILOT to give you access to the bulk of our library holdings – we are gradually working towards making our entire catalog available online. Click here to see if we have the publication you're looking for.
---
EXHIBITION
​Doppelgänger
​7 May to 7 August 2022 – Les Moulins de Paillard, France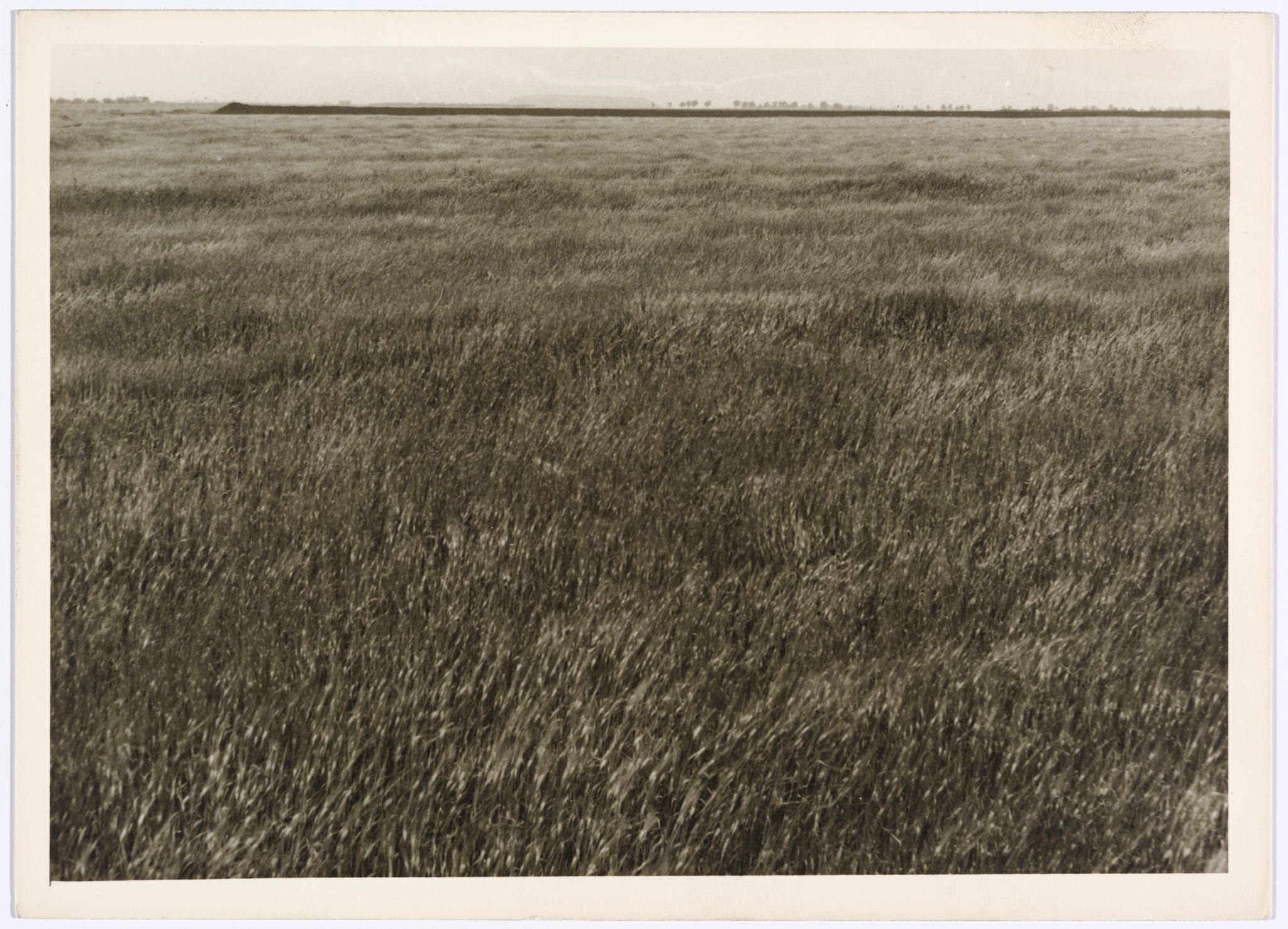 On view until 7 August 2022 at Les Moulins de Paillard is Doppelgänger, an exhibition of images that (re)considers photographic collections and archival practices, featuring photographic objects from the Eugène Cottard, Nigol Bezjian, Bedros Doumanian, Rami El Nemr, and FAI collections.
Though doppelgänger refers to a twinning of physical identities, Doppelgänger considers the landscape as its main subject, mapping and reflecting on the geographic areas traversed and captured in the Arab Image Foundation's collections.
Read more about the exhibition here.
---
PANEL
​Three Views of Digital Transformation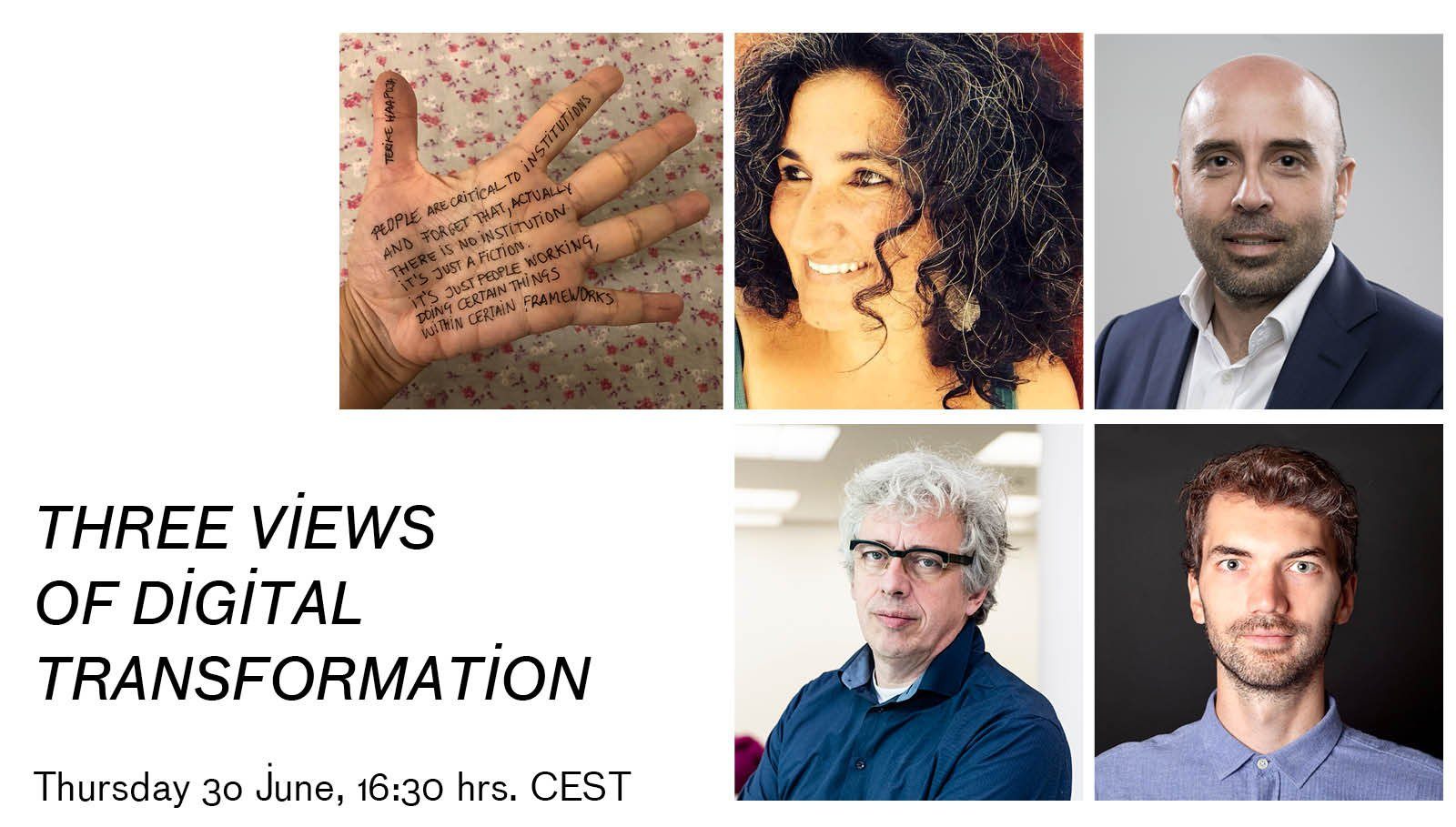 In recent years, museums and memory institutions made a significant switch to accelerate their use of digital content and new technologies. While digital transformation involves the digitisation and indexing of collections and content generation, it also comprises new challenges, such as the management and development of systems and interfaces, platforms for new revenue streams, digital born commissions as well as a fine-grained understanding of the audiences.
In this webinar organised by Cimam (International Committee for Museums and Collections of Modern Art), which took place Thursday 30 June, different practitioners and cultural managers, among whom is AIF director Heba Hage-Felder, shared their experiences through the work that they do. Other panelists include Raphaël Guyard (Museo de Arte de Lima), Anna Ramos (Museu d'Art Contemporani de Barcelona), and Bart De Baere (M HKA, the Museum of Contemporary Art in Antwerp).
Read more about this webinar here.
---
PERFORMANCE
​Strange Land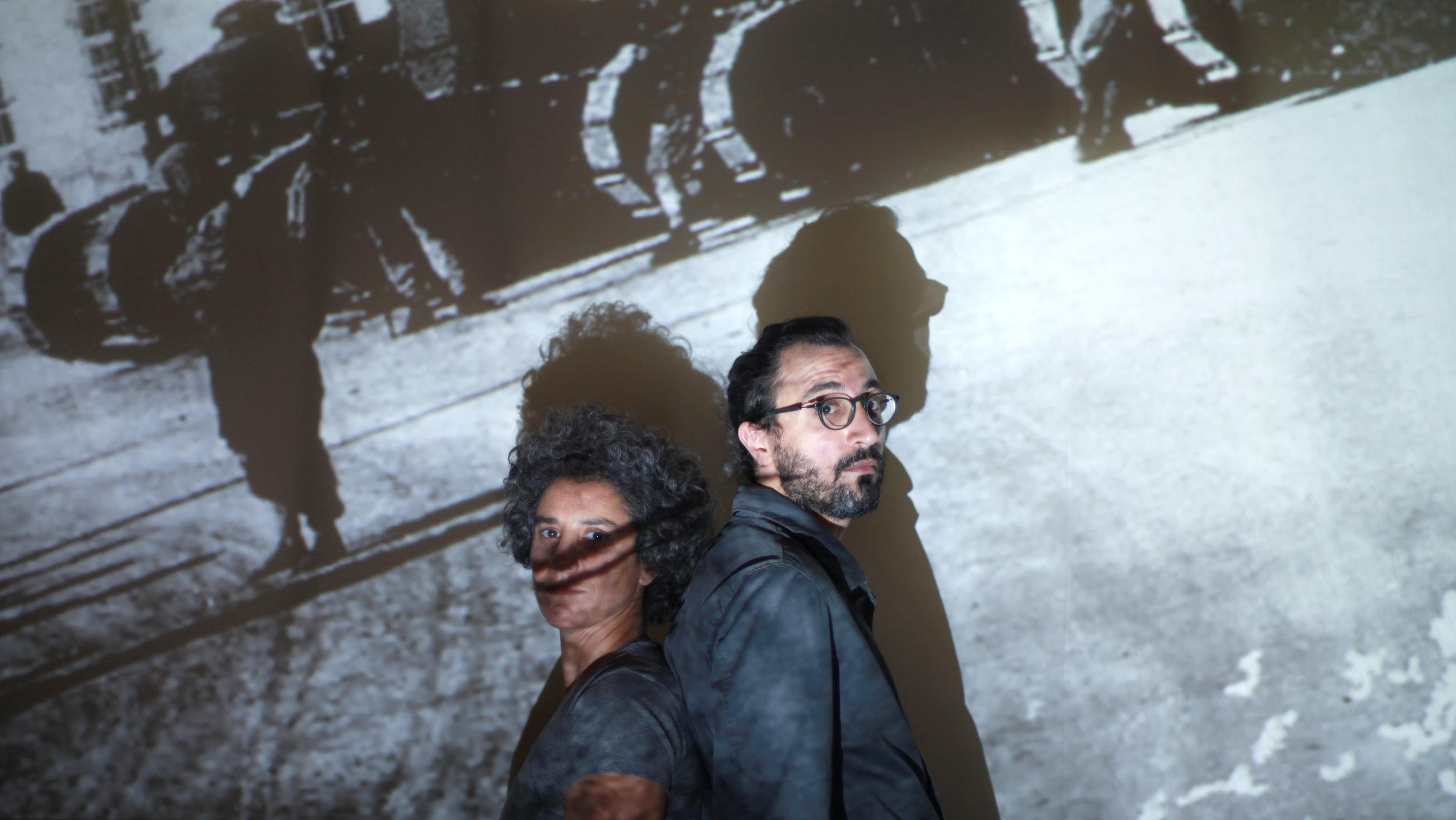 Coinciding with the Arab Image Foundation's International Archives Week programme, Strange Land, a new performance by Randa Mirza and Wael Koudaih, premiered on Wednesday 8 June in Marseille in the framework of the 17th edition of the festival Les Rencontres à l'échelle. It was also performed at La Dynamo in Paris on 10 June 2022.
Strange Land is an audiovisual performance that explores recording practices and colonialism at the turn of the century. Employing some of the earliest photographic and sound recordings of the Arab world – the selection of pictures is drawn from the Arab Image Foundation and the music samples come from the AMAR Foundation – Mirza and Koudaih invite us to reimagine the region's history through this rich visual and sonic journey.
---
HELLO, GOODBYE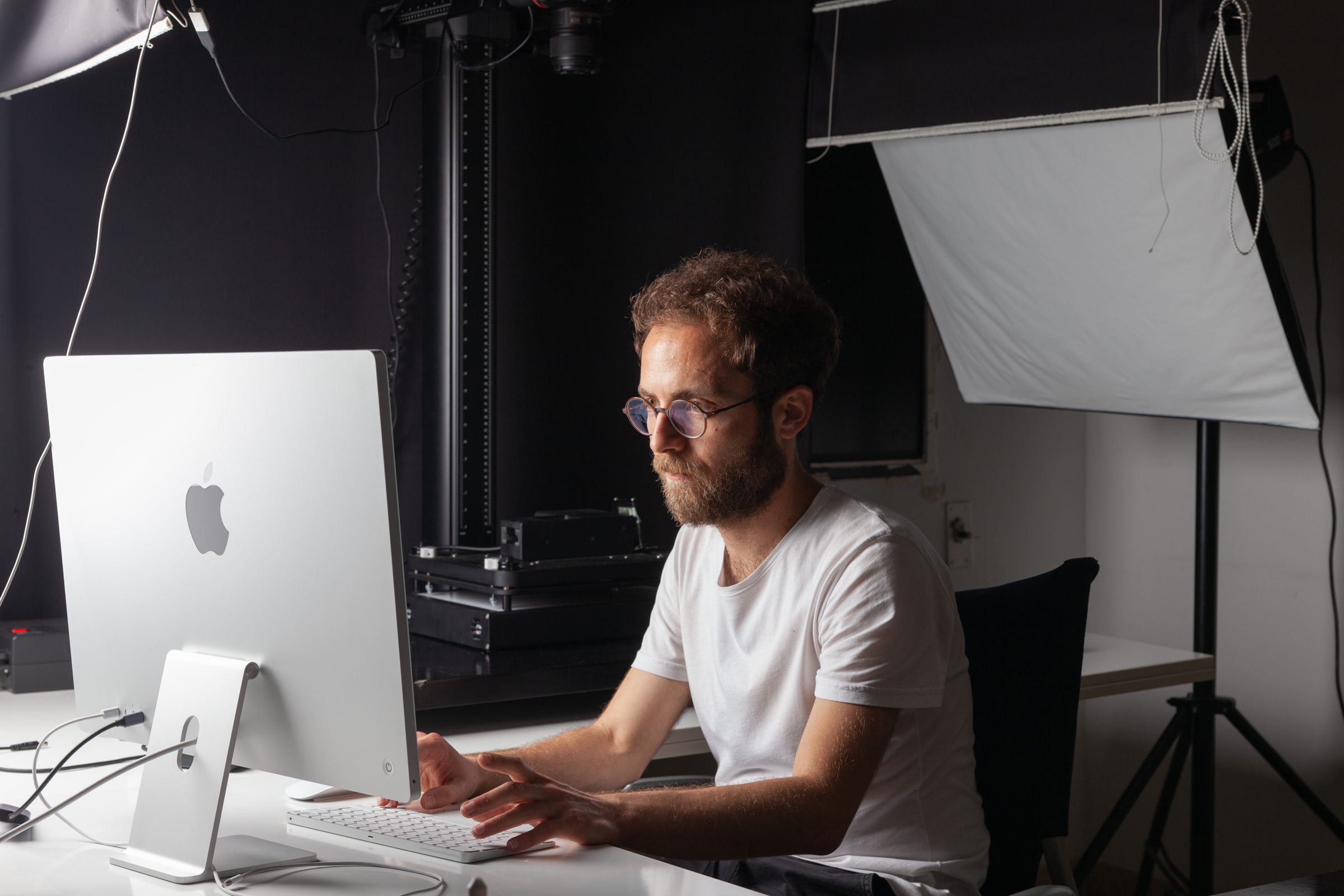 In the month of June, we bid farewell to one of the AIF's longest serving team members, digital collections coordinator Mahmoud Merjan. Mahmoud first joined the foundation in 2016 as a digitisation officer, and in 2021 became the digital collections coordinator, overseeing both the digitisation and documentation processes, and the safety of the digital assets. Mahmoud will be joining the Beirut Museum of Art (BeMA) as head archivist and digitisation specialist, carrying out the digitisation of artworks in BeMA's collection and developing guidelines for the museum's archival practices.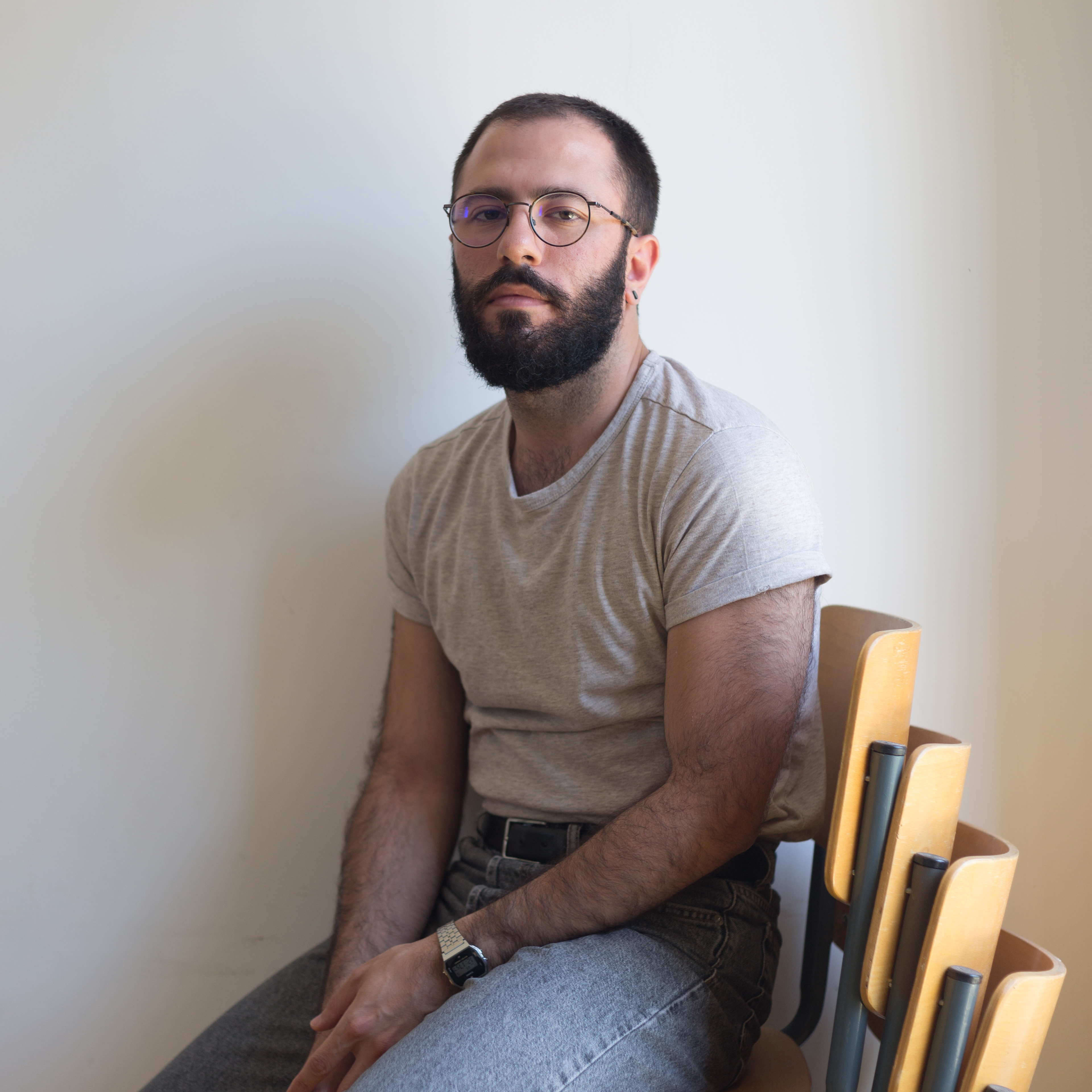 In the meantime, team favourite Christopher Baaklini will be stepping into the role of digital collections coordinator. Christopher has been at the AIF for nearly six years, and in parallel also works at Galerie Janine Rubeiz as communications coordinator. Though he has primarily worked across digitisation at the foundation, Christopher has extensive knowledge of the foundation's collections and processes, and his new role is a natural continuation of his previous repertoire.
We wish Mahmoud and Christopher the best of luck in their new endeavours!
---
TRIBUTE TO OUR DONORS
​The Arab Image Foundation extends its appreciation to our current generous supporters that make our activities possible. We are equally grateful to those who wish to remain anonymous.
Major Supporters
Royal Norwegian Embassy in Beirut ▪ Arab Fund for Arts and Culture ▪ Al Mawred Al Thaqafi ▪ Foundation for Arts Initiatives ▪ The Violet Jabara Charitable Trust ▪ Getty Foundation
Project Supporters
Modern Endangered Archives Program (MEAP) at the UCLA Library, with funding from Arcadia ▪ Prince Claus Fund for Culture and Development ▪ Institut Français ▪ William Talbott Hillman Foundation ▪ Akram Zaatari ▪ Alexandre Medawar ▪ MAGRABi ▪ Fund for the International Development of Archives – FIDA ICA ▪ Victoria and Albert Museum – V&A ▪ Art Jameel ▪ New York University's Hagop Kevorkian Center for Near Eastern Studies
Post-Explosion Supporters
Financial donations – institutions: Prince Claus Fund for Culture and Development ▪ Cultural Emergency Response ▪ Cultural Protection Fund of the British Council ▪ Gerda Henkel Stiftung ▪ US Ambassadors' Fund for Cultural Preservation ▪ Mariët Westermann and the Pardoe-Westermann Family Fund ▪ Middle East and Islamic Caucus of Franklin & Marshall College ▪ Luminous-Lint ▪ Oteri General Construction ▪ Moore Archives & Preservation LLC ▪ GAPS LLC ▪ Blue Shield ▪ Book Works ▪ American Institute for Conservation of Historic & Artistic Works ▪ Savvy Wood Photography ▪ Benevity ▪ PhotoArts Studio ▪ Robert Rauschenberg Foundation ▪ Stanley Thomas Johnson Stiftung ▪ Europeana Foundation ▪ Rotary Club Essen-Gruga
In-kind donations – institutions: Institut National d'Histoire de l'Art ▪ Middle East Photograph Preservation Initiative ▪ Musée Français de la Photographie ▪ Klug-Conservation ▪ Centre de la Photographie
AIF could not have made this journey without all the individual contributors.
Click here for the full list of individual donors.
Thank you for those who have supported us in previous years: Sharjah Art Foundation, Pikasso, Ford Foundation, Graham Foundation.