Issue #2022.05
Weaving cobwebs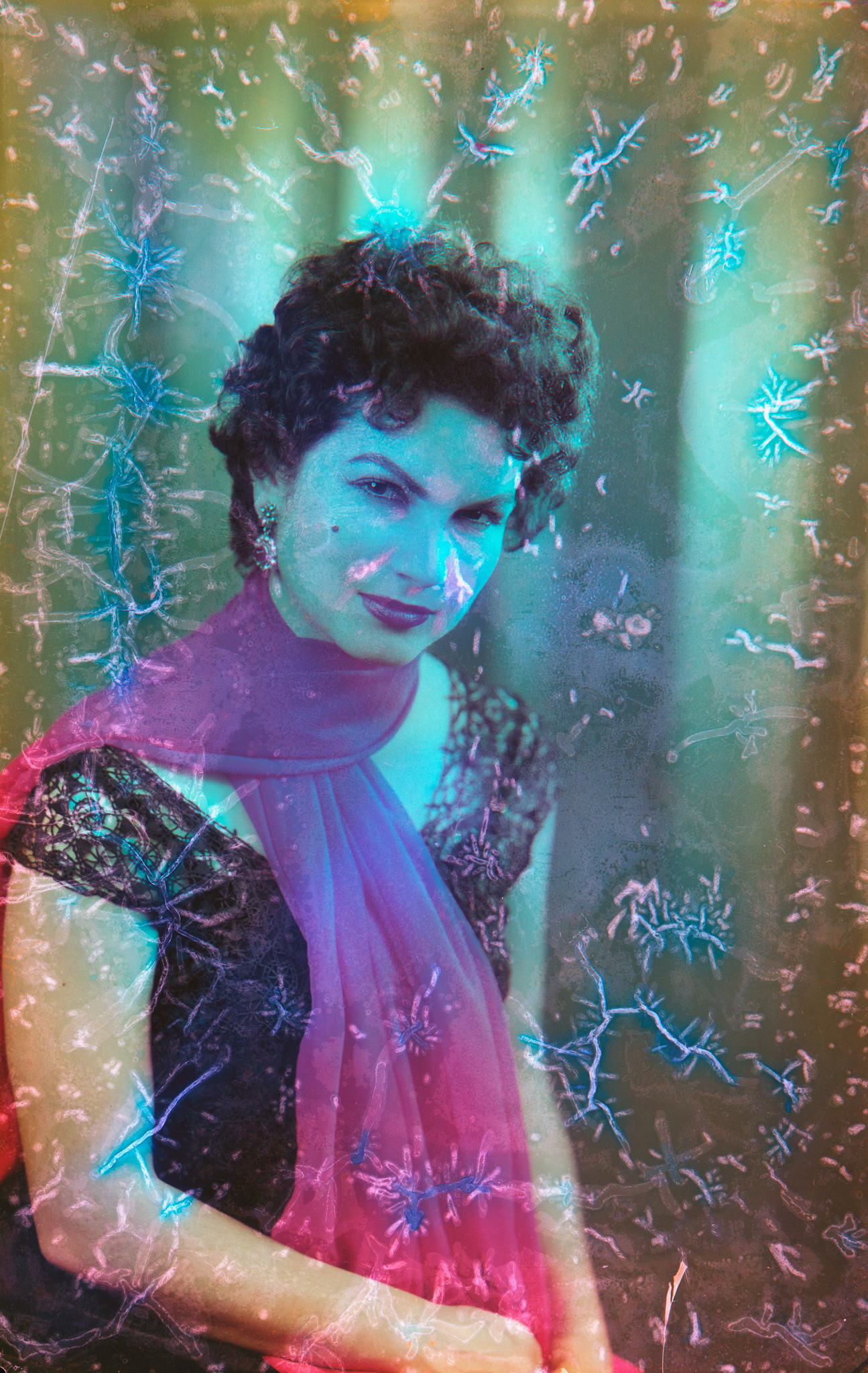 لقراءة هذه النشرة باللغة العربيّة، اضغطوا هنا

​Unlike commercial mindsets, we do not sprint to grab attention, but rather seek to engage a community when asking challenging questions and trying to work through them. We want our photographic collections to be activated, but not just in any way. The team at the AIF attempts to think creatively about themes that are relevant in our practice and that link or speak to realities of our surroundings and to diverse disciplines.
How to bring that content to a wider audience and spark conversations is not a straightforward recipe. How come some images become part of our collective imaginary while others go unseen or are forgotten? What are the factors that contribute to wider reach and how many cooks does it take?
Researching a collection and giving it context and cues is one way to transport people to distant dwellings and draw attention to surprising elements. Not all has to be grim or serious; we often forget the humour in our vernacular histories and how important it is to tease out what is awe-inspiring in the mundane.
Alas, social media is often a marathon where dramatic news and the finish line are more attention-grabbing. Research-based content, unlike a virus, cannot be pandemic. It takes time and requires more the skills of a spider that builds cobwebs with attention to detail and connections. It is not about drawing in crowds but about casting a thread, a reflection in the sun; enough to poke curious minds.
We have a lot of work to do especially with younger generations to visit our premises and to experiment with our collections. Ultimately, archives are meant to be interacted with; they are a practice and not a sealed vault. We need to be more technologically savvy and create exciting digital interfaces to reach people across the Arab region and beyond. Inevitably, we want all of our collections to be probed, with spiral, not necessarily viral strands.
Tuesday 28 June 2022
---
Header image: 0138ar00152, 0138ar – Arshag collection, courtesy of the Arab Image Foundation, Beirut.
---
WORK OF A PRACTITIONER
​Recent exhibitions by the AIF's board members
It's been a busy spring for the Arab Image Foundation's board members. Vartan Avakian is among the participating artists in the Triennial of Photography Hamburg, and Hrair Sarkissian has a solo show on view at Bonniers Konsthall in Stockholm. Read on to learn more about the two exhibitions and the works that are being shown within them.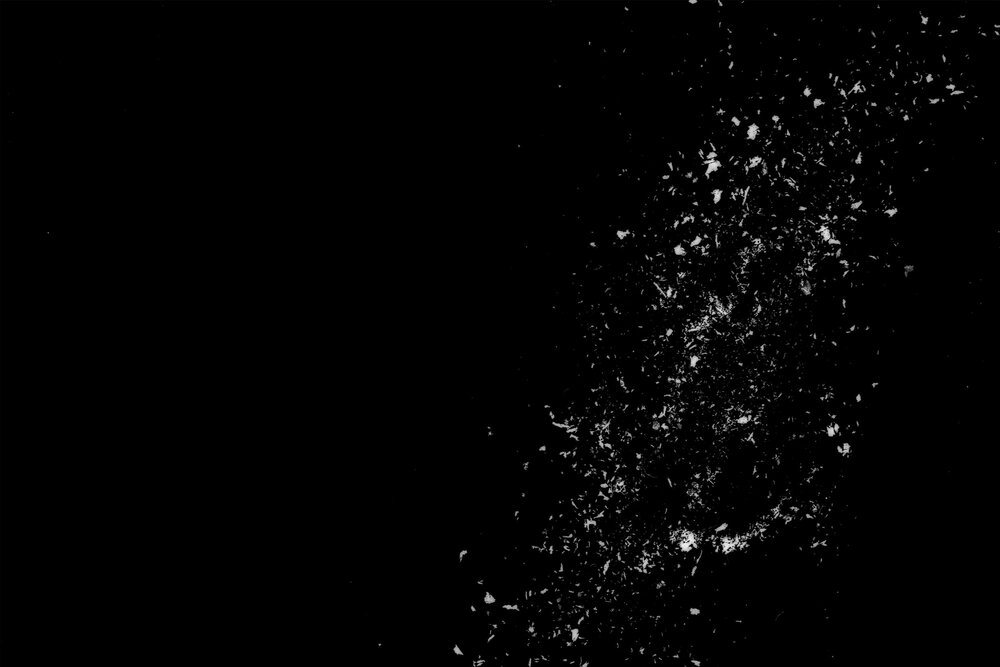 Vartan Avakian is participating in the 8th edition of the Triennial of Photography Hamburg, which runs until September 2022.
This edition of the triennial uses the theme of currency to reflect on the contemporary power of the photograph to relay and relate meaning across distance. Extending this economic term to art and visual culture guides a multipart engagement with photography and its relationship to value-making, canon-making, access, circulation, and knowledge production.
In the framework of the triennial, Avakian is showing a two-part installation which brings together works from Suspended Silver (2015/2022), a photographic series made from silver particles collected from found film stock debris; and Mining (2022), a work on silver mining and photography.
Read more about the Triennial of Photography Hamburg here.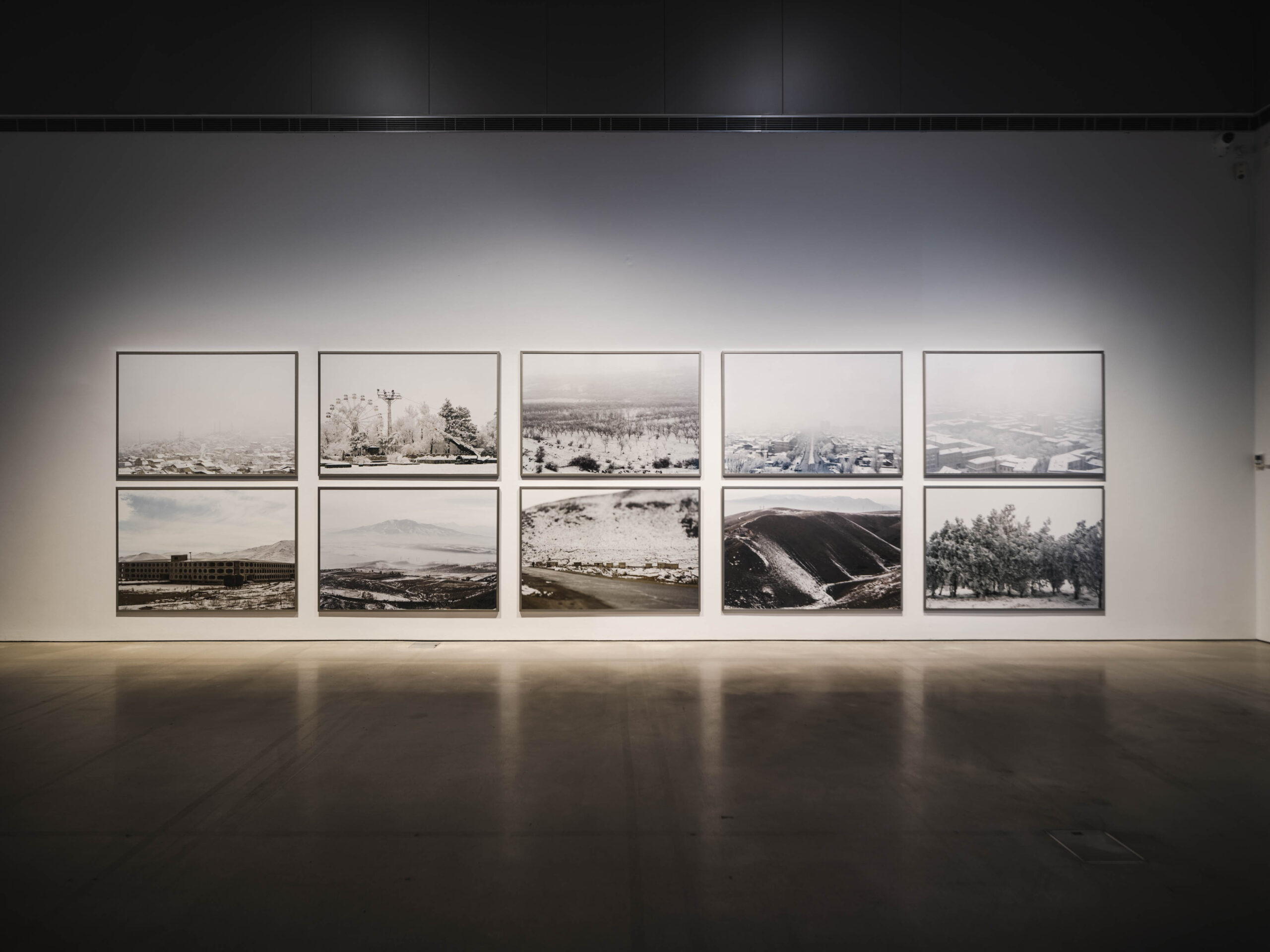 Hrair Sarkissian: The Other Side of Silence, organised by Bonniers Konsthall, Sharjah Art Foundation, and the Bonnefanten, features new commissions and significant works from the past 15 years of Hrair's career.
On view from 27 April to 19 June 2022, the exhibition explores the myriad ways in which contested histories are narrated and distributed through images. Taking audiences on an expansive journey through the hallowed squares of Aleppo, Latakia, and Damascus, across the skies above Palmyra, and over the snow-covered post-industrial landscapes of modern-day Armenia. Constructing a sense of solidarity around collective traumas, Hrair's works argue for a form of social justice that compensates for the failures of official history, which too often, neglects to tell the stories of the dispossessed.
Read more about The Other Side of Silence here.
---
PODCAST
​Lamha Podcast Episode 15: Arshag collection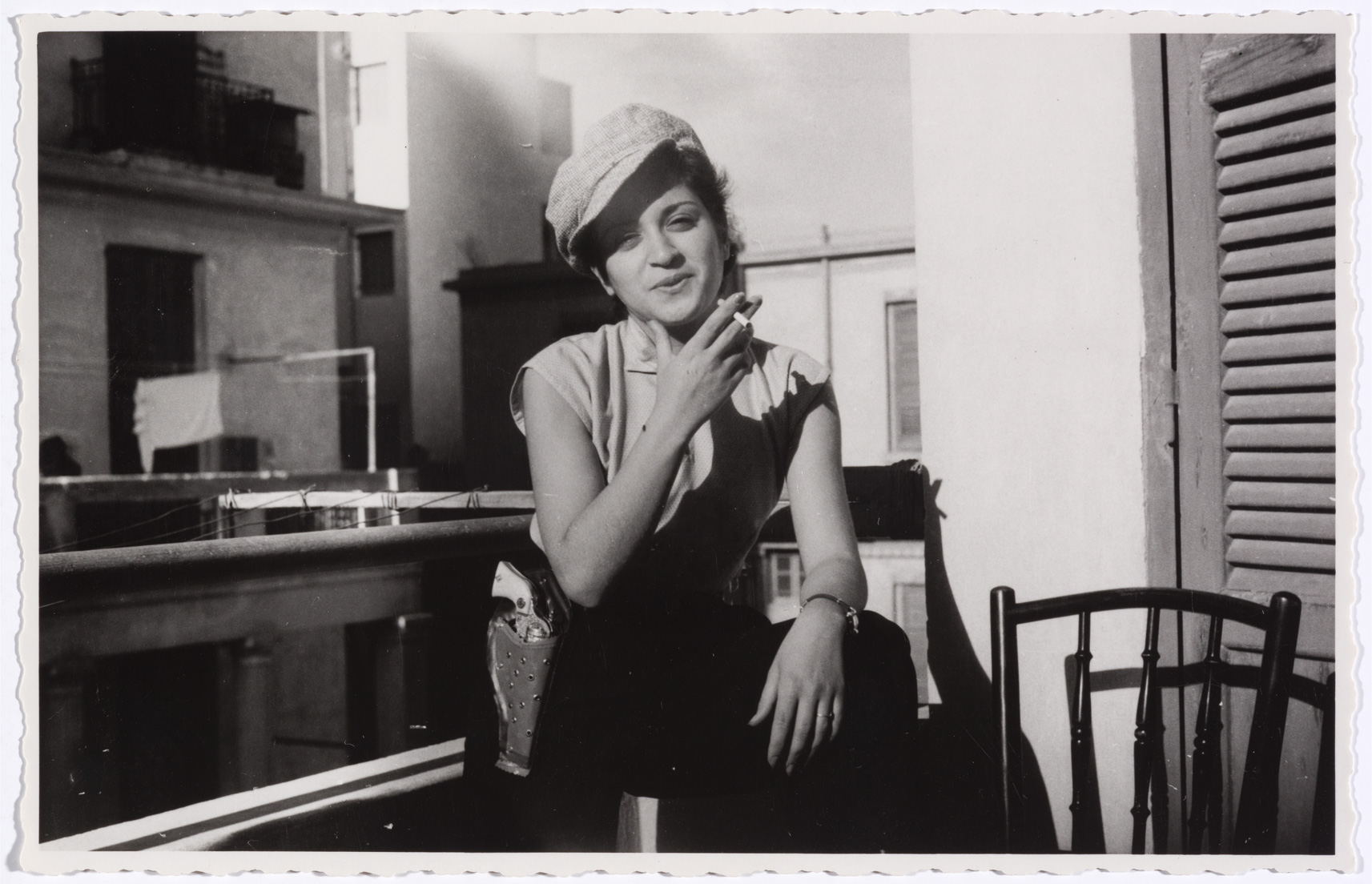 Lamha is a podcast in Arabic put together by the Arab Image Foundation with the aim of presenting the collections in its custody through a series of short snippets.
The 15th episode of Lamha presents the Arshag collection from Egypt, one of the AIF's lesser-known collections, though it is brimming with rare photographic gems. Comprised of 46 paper prints, 3 glass plates, and 118 film negatives, this collection brings together a miscellany of images, including portraits, shots of archeological landmarks and tourist sites in Egypt, family photographs, and images of retail and industrial spaces.
Click here to listen to the podcast and learn more about the Arshag collection.
Lamha is produced in collaboration with Tunefork Studios, Beirut, Lebanon.
---

---
We are celebrating our 25th anniversary in 2022 and would like to count you among our core mission supporters. To raise $250,000, we are looking for 25 generous individuals, foundations and private companies to donate $10,000 each to the Arab Image Foundation. If you wish to know more, please contact

[email protected]

or simply click on the link below to make your donation. If you happen to know generous donors out there, put us in touch!

---
COMMUNITY HIGHLIGHT
​Discover what is happening in our community. We are proud to showcase individuals and organisations that have been supporting us along the way, in addition to those we in turn support through training and consulting services. We are also eager to tell you about initiatives and collectives we admire, and whose work and mission intersect with ours. Members of this fast-growing community will be showcased in every issue of our Stories.
In this issue, we bring your attention to:
​Espacio Revista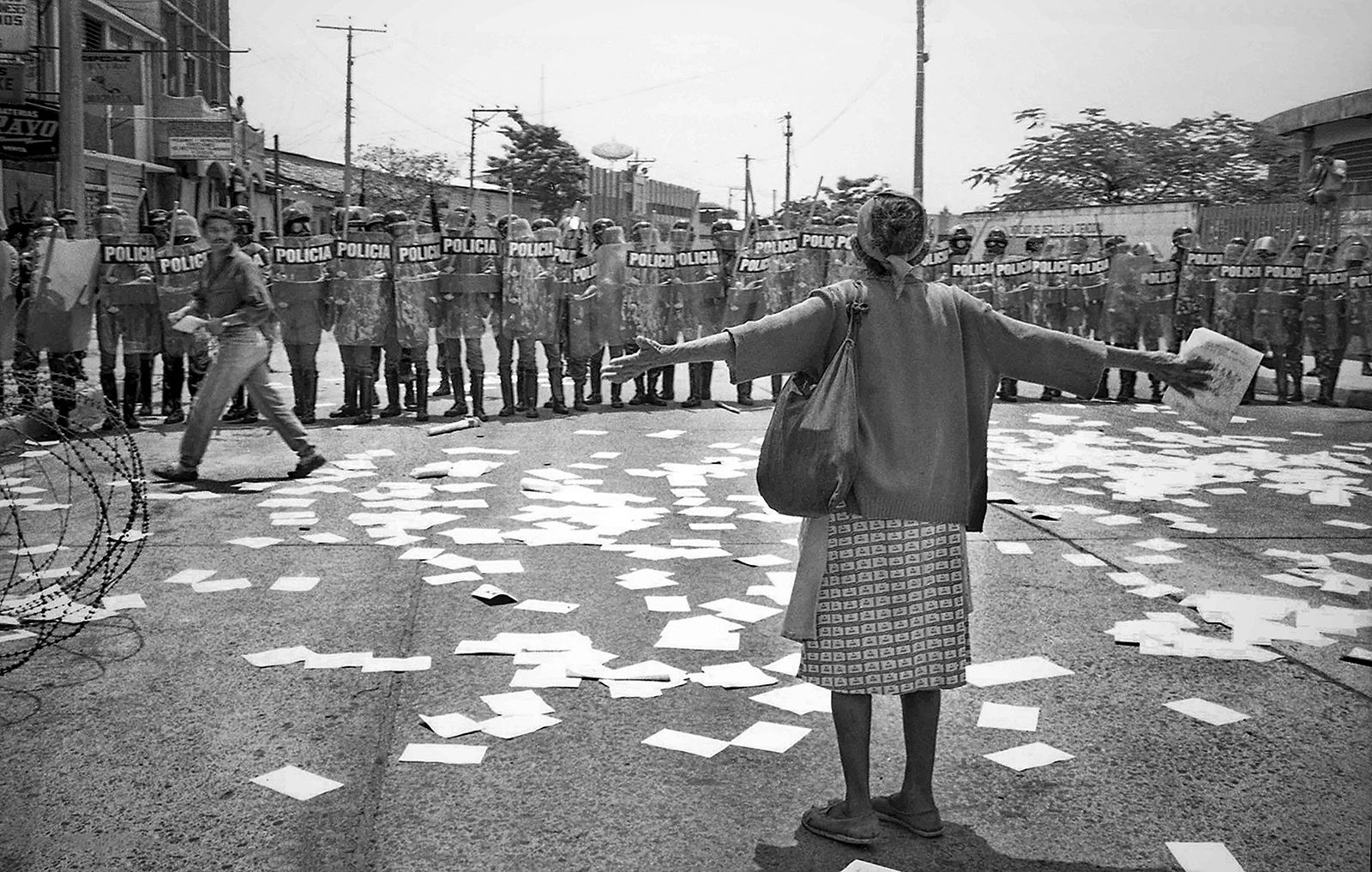 Espacio Revista is a multimodal project with a mission to promote the right to information for Salvadorans – both residing in El Salvador and the diaspora – and the Latin community at large. The project encompasses a photographic archive; internships; trainings; and an online platform facilitating communication across the different communities. The magazine Espacio Revista is the backbone and the first building block of this undertaking.
---
WORK IN PROGRESS
​AIF archival practice video tutorials: Collections care, digitisation, documentation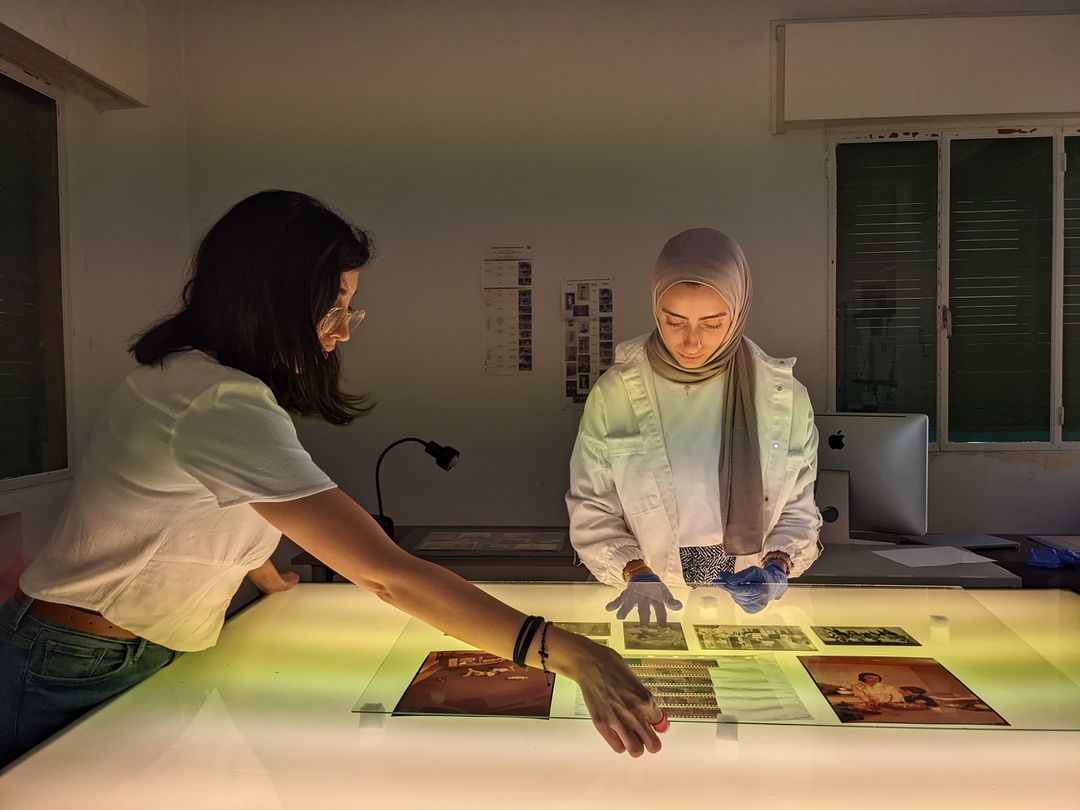 In the framework of the AIF's 25th anniversary programme, and in line with our mission to share knowledge around our archival practices, our team has been developing a series of video tutorials in Arabic centered around our preservation, digitisation, and documentation practices. Our hope is that these resources will support institutions and independent practitioners better care for their archival collections and benefit from the foundation's experience.
This is a pilot project, and access to these tutorials is currently available upon registration only. The next release of the videos will be in September 2022, along with potentially other new tutorials around our practices. If you wish to access them, please fill out this form.
Left: Digitisation officer Christopher Baaklini. Photo: Mahmoud Merjan / AIF.
​Right: Collections researchers Paul Gorra and Omar Thawabeh. Photo: Blanche Eid / AIF.

​Registered participants who wish to learn more about our practices will be invited to a Q&A session with the members of our team in September. Any feedback you give us will help us to hone and improve these tutorials so they can benefit an even wider network of practitioners.
---
LIBRARY RESOURCE
​Daido Moriyama
​Featuring a conversation between Daido Moriyama and Nobuyoshi Araki
​Published by Fondation Cartier pour l'art contemporain, 2004
Reproductions by Asadour Garvanian / AIF.

​Daido Moriyama is one of the most important figures in contemporary Japanese photography. Born near Osaka in 1938, he witnessed the spectacular changes that unfurled in Japan in the decades after the Second World War, and made the visual and existential upheaval of these shifts one of the principal subjects in his work. In this catalogue published for his exhibition at the Fondation Cartier pour l'art contemporain in 2003, the black-and-white, heavily grained photographs reflect the contradictions in modern Japan between age-old traditions and contemporary practices, revealing the paradox of a culture troubled but fascinated by the changes it is going through.
This issue's library resource was selected by Asadour Garvanian, one of the AIF's digitisation officers. Asadour is a street photographer whose latest body of work will be shown this summer at Artlab.
This title is available for consultation at the AIF Library. Read it at our premises, where you can also explore over 2,300 other books, every Tuesday and Wednesday from 14:00 to 17:00. Book your visit here. We have teamed up with PILOT to give you access to the bulk of our library holdings – we are gradually working towards making our entire catalog available online. Click here to see if we have the publication you're looking for.
---
ESSAY
​(Re)Constructing Iraqi Local History 1939-1958
​By Arthur Debsi, Dalloul Art Foundation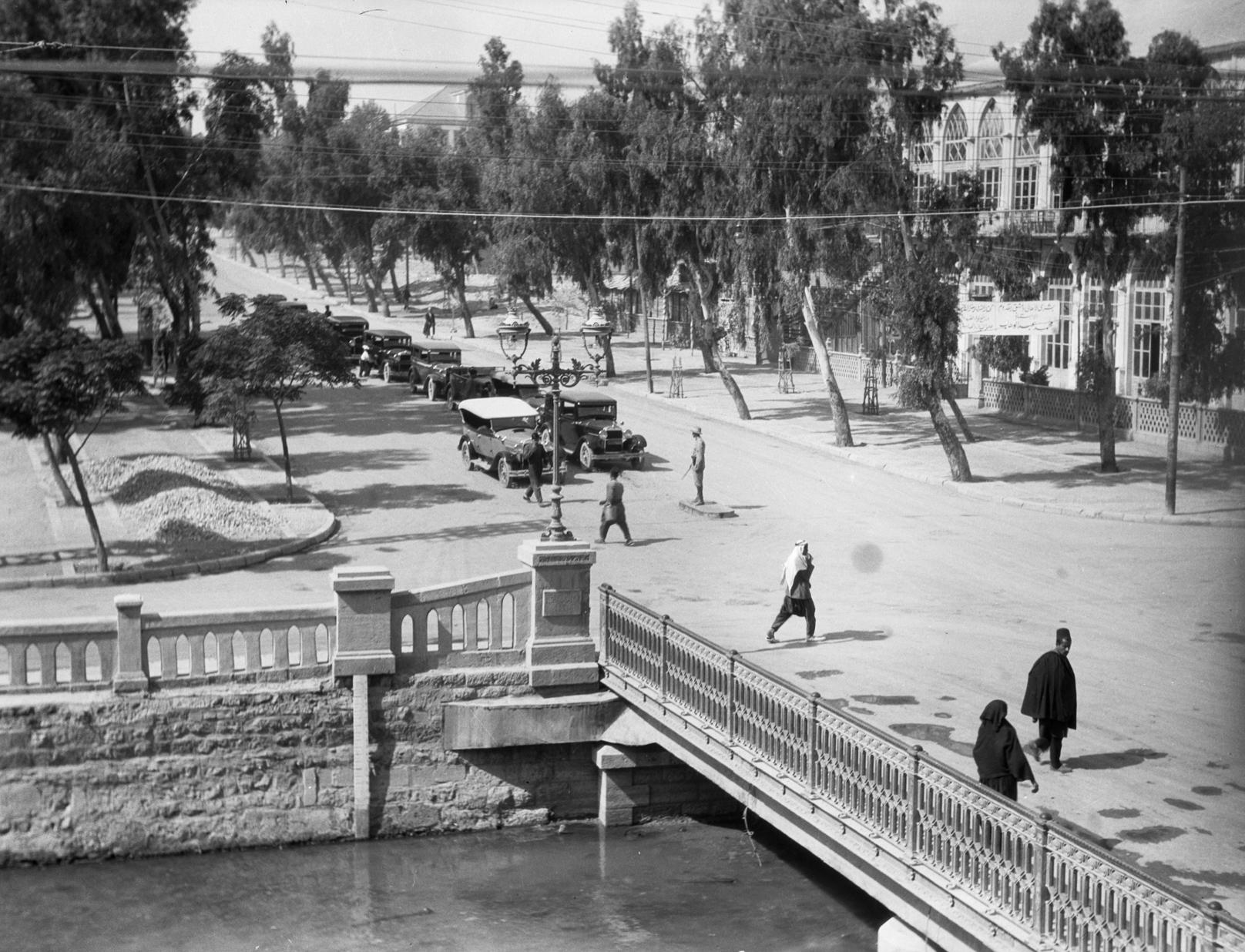 Here at the AIF, we strive to make our photographic collections as accessible as possible to all those who wish to consult or use them for research or artistic purposes. To that end, our collection researchers are here to assist you in your search, and tell you more about the photographic objects in our custody.
In a recent essay titled "(Re)Constructing Iraqi Local History 1939-1958," researcher Arthur Debsi (Dalloul Art Foundation) explores how modern Iraqi artists restored the country's national narrative, which also served the fight for independence. Featured in this text is an image from the Chadirji Foundation collection, hailing from Iraq, and housed at the Arab Image Foundation. You can read the essay in full here.
To access our on-site digital database and browse through thousands of images from the region, book a slot via this link.
---
WORKSHOP
​Arts and Culture Entrepreneurship programme: Workshop at the AIF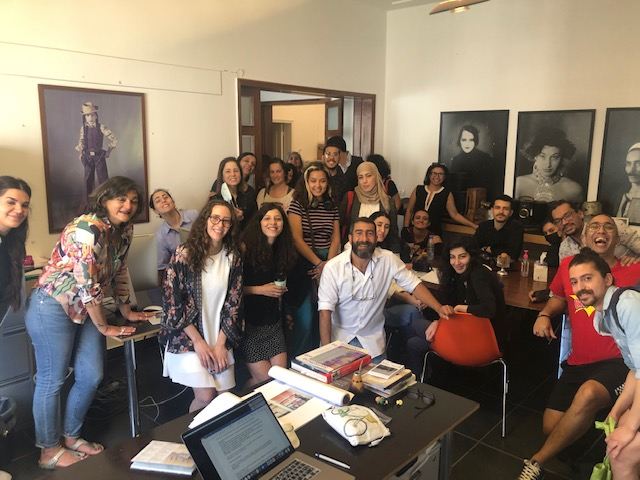 On 12 May 2022, we welcomed 15 institutional representatives from the Arab Fund for Art and Culture (AFAC)'s Arts and Culture Entrepreneurship (ACE) programme. We gave a tour of the premises to this year's grantees, and told them more about our archival practices and current projects.
The tour was followed by a workshop led by AIF director Heba Hage-Felder, who introduced the participants to the history and trajectory of the Arab Image Foundation, and shared our experience of working despite the various political and economic challenges encountered over the years. The following were some of the questions that were addressed: What has AIF learned about managing a cultural organisation over the last two decades? How does it define and manage audiences and constituencies? What lessons has it accumulated over the years about balancing between management, mission, and financing? What are the foreseeable challenges and opportunities?
---
WELCOME TO THE STAGE
​Malak Mroueh, digitisation officer (part-time)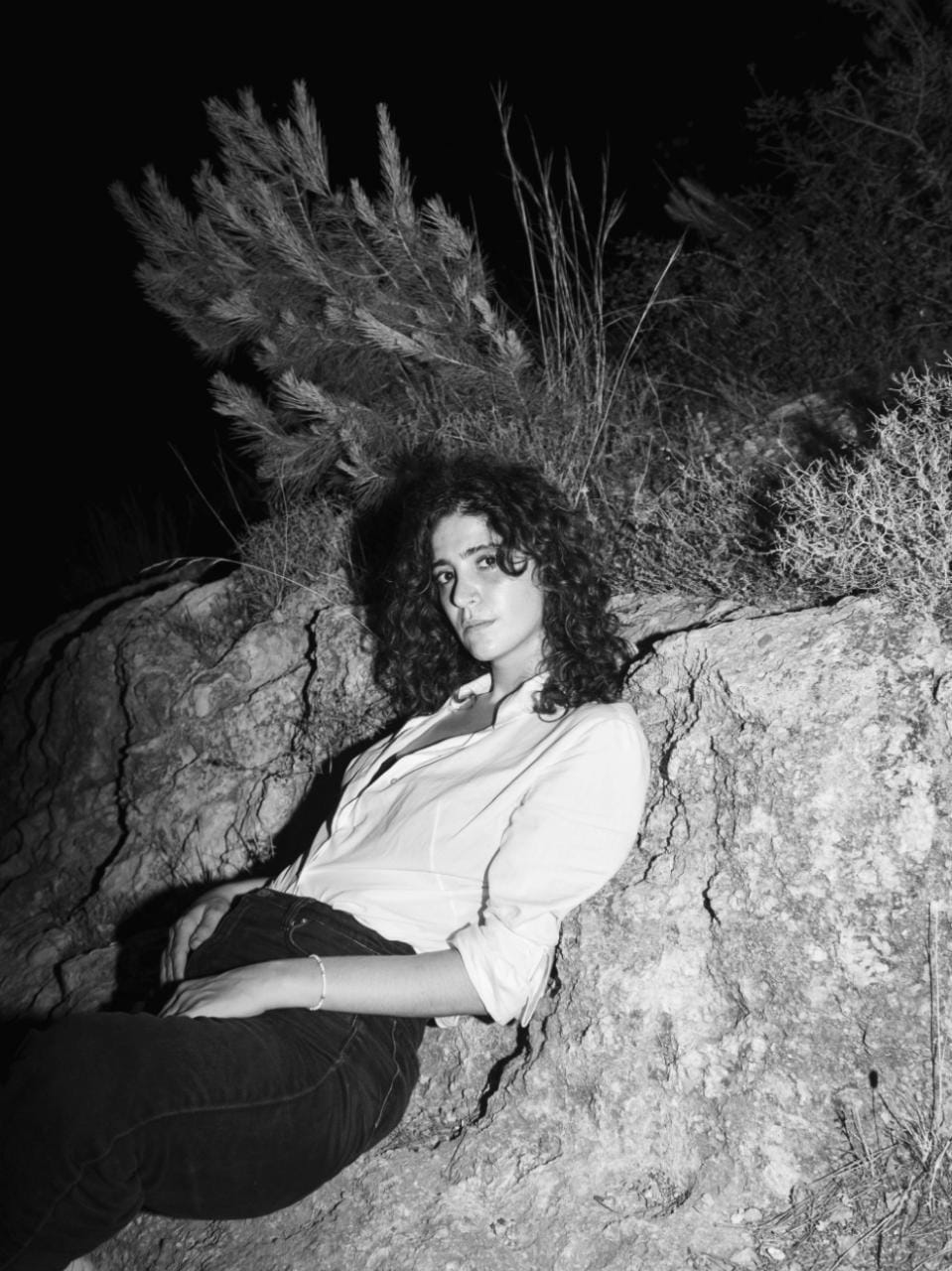 In May 2022, filmmaker Malak Mroueh joined our team as a part-time digitisation officer. Malak is currently working on digitising the Photo Jack collection, which brings together over a thousand 35mm film rolls consisting of "photos surprise" taken by the studio owner, Agop Kouyoumjian, and his team of photographers, Sarkis Restikian and Setrak Albarian.
Malak has directed several short films and essays around the themes of queer bodies and violence, and was recently commissioned to produce a short film about the AIF's collections in the framework of Cinema Galeries' yearly festival L'heure d'hiver.
In parallel to her own practice and her work at the foundation, Malak is also a researcher and database officer at Cinémathèque Beirut, bringing a wealth of experience and perspectives to her role at the AIF.
---
OPEN CALL
​Arab Image Foundation seeks director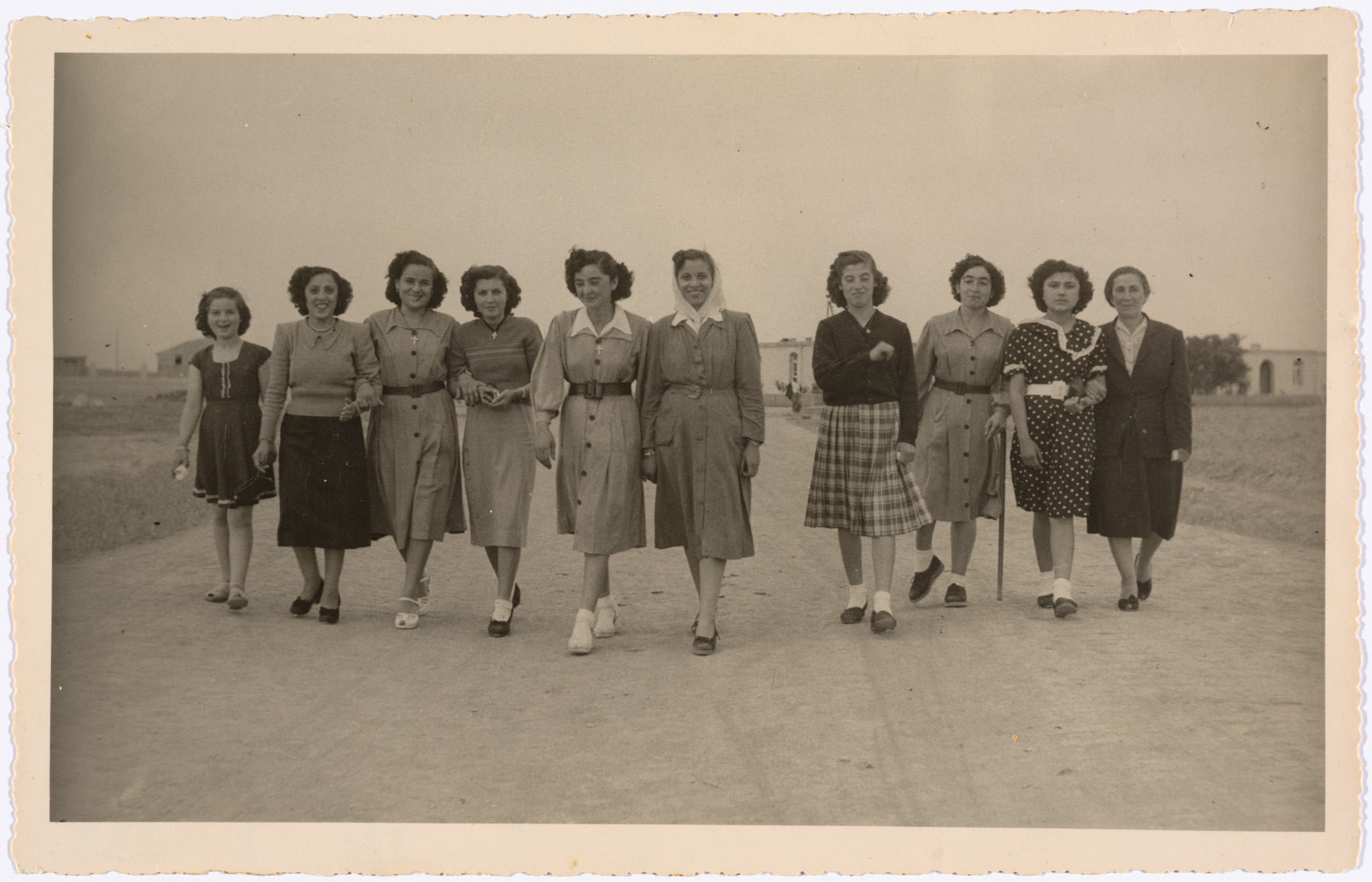 In September 2022, it will be two years since Heba Hage-Felder took on the role of director of the Arab Image Foundation. As of this fall, she will step down and focus more on her own practice, but will remain actively involved in the foundation. She has been invited by the AIF board of directors to join the organisation as a member and to continue supporting the incoming director and the foundation's ongoing commitments.
Until the transition happens, it will be a busy summer ahead, seeking a new director and ensuring a smooth handover while implementing programmes.
We count on you to spread the word and encourage motivated persons to apply!
---
TRIBUTE TO OUR DONORS
​The Arab Image Foundation extends its appreciation to our current generous supporters that make our activities possible. We are equally grateful to those who wish to remain anonymous.
Major Supporters
Royal Norwegian Embassy in Beirut ▪ Arab Fund for Arts and Culture ▪ Al Mawred Al Thaqafi ▪ Foundation for Arts Initiatives ▪ The Violet Jabara Charitable Trust ▪ Getty Foundation
Project Supporters
Modern Endangered Archives Program (MEAP) at the UCLA Library, with funding from Arcadia ▪ Prince Claus Fund for Culture and Development ▪ Institut Français ▪ William Talbott Hillman Foundation ▪ Akram Zaatari ▪ Alexandre Medawar ▪ MAGRABi ▪ Fund for the International Development of Archives – FIDA ICA ▪ Victoria and Albert Museum – V&A ▪ Art Jameel ▪ New York University's Hagop Kevorkian Center for Near Eastern Studies
Post-Explosion Supporters
Financial donations – institutions: Prince Claus Fund for Culture and Development ▪ Cultural Emergency Response ▪ Cultural Protection Fund of the British Council ▪ Gerda Henkel Stiftung ▪ US Ambassadors' Fund for Cultural Preservation ▪ Mariët Westermann and the Pardoe-Westermann Family Fund ▪ Middle East and Islamic Caucus of Franklin & Marshall College ▪ Luminous-Lint ▪ Oteri General Construction ▪ Moore Archives & Preservation LLC ▪ GAPS LLC ▪ Blue Shield ▪ Book Works ▪ American Institute for Conservation of Historic & Artistic Works ▪ Savvy Wood Photography ▪ Benevity ▪ PhotoArts Studio ▪ Robert Rauschenberg Foundation ▪ Stanley Thomas Johnson Stiftung ▪ Europeana Foundation ▪ Rotary Club Essen-Gruga
In-kind donations – institutions: Institut National d'Histoire de l'Art ▪ Middle East Photograph Preservation Initiative ▪ Musée Français de la Photographie ▪ Klug-Conservation ▪ Centre de la Photographie
AIF could not have made this journey without all the individual contributors.
Click here for the full list of individual donors.
Thank you for those who have supported us in previous years: Sharjah Art Foundation, Pikasso, Ford Foundation, Graham Foundation.