Issue #2022.04
Blurring the lines
لقراءة هذه النشرة باللغة العربيّة، اضغطوا هنا

​Within photographic experimentation, creative image processes like double exposure, distortion, and angles of focus, may touch a core or intentionally produce abstraction. Our podcast for this issue takes on this digression by looking at several collections in our custody that show this playful and technical mastery. It adds layers to the data about data, i.e. the metadata from an item level to a reading at a collection level, but also as an art form.
Enduring calamities such as the (un)civil war in Lebanon (1975-1990), commemorated on 13 April, and the ramifications of an instant Beirut port disaster, 4 August 2020, are tragically surrealistic. Grappling with their impact requires poetic license in all art forms. We emphasise the de-compartmentalisation of art forms to generate interesting conversations that are neither hell-bent on representing reality nor necessarily taking distance from it.
The video commissions unleashed by the Arab Image Foundation and Cinema Galeries created seven shorts reflecting the tension and affinity between the photographic archive and the medium of video. Similarly, a variety of conversations were sparked between intaglio prints produced by residents of the Beirut Printmaking Studio and images from our photographic collections. Sometimes, the genres within the same art form harbour untold stories.
We are very excited to share a remarkable publication, Treat Me Like Your Mother: Trans* Histories From Beirut's Forgotten Past, which is now public and downloadable. It illustrates the power of content and form but also the richness of a collaboration between Mohamad Abdouni, photographer and founder of Cold Cuts; Helem, a queer rights association; and the Arab Image Foundation. The publication unravels portrait interviews of trans* women in Lebanon with their photographic archives in dialogue with context-based archives of the foundation to situate and accentuate the epoch of these women's lives. 
Wednesday 18 May 2022
---
Header image: 0223sa00050, 0223sa – Youssef Safieddine collection, courtesy of the Arab Image Foundation, Beirut.
---
COLLABORATION
​L'heure d'hiver Beirut
​4 to 17 April 2022 – Cinema Galeries, Brussels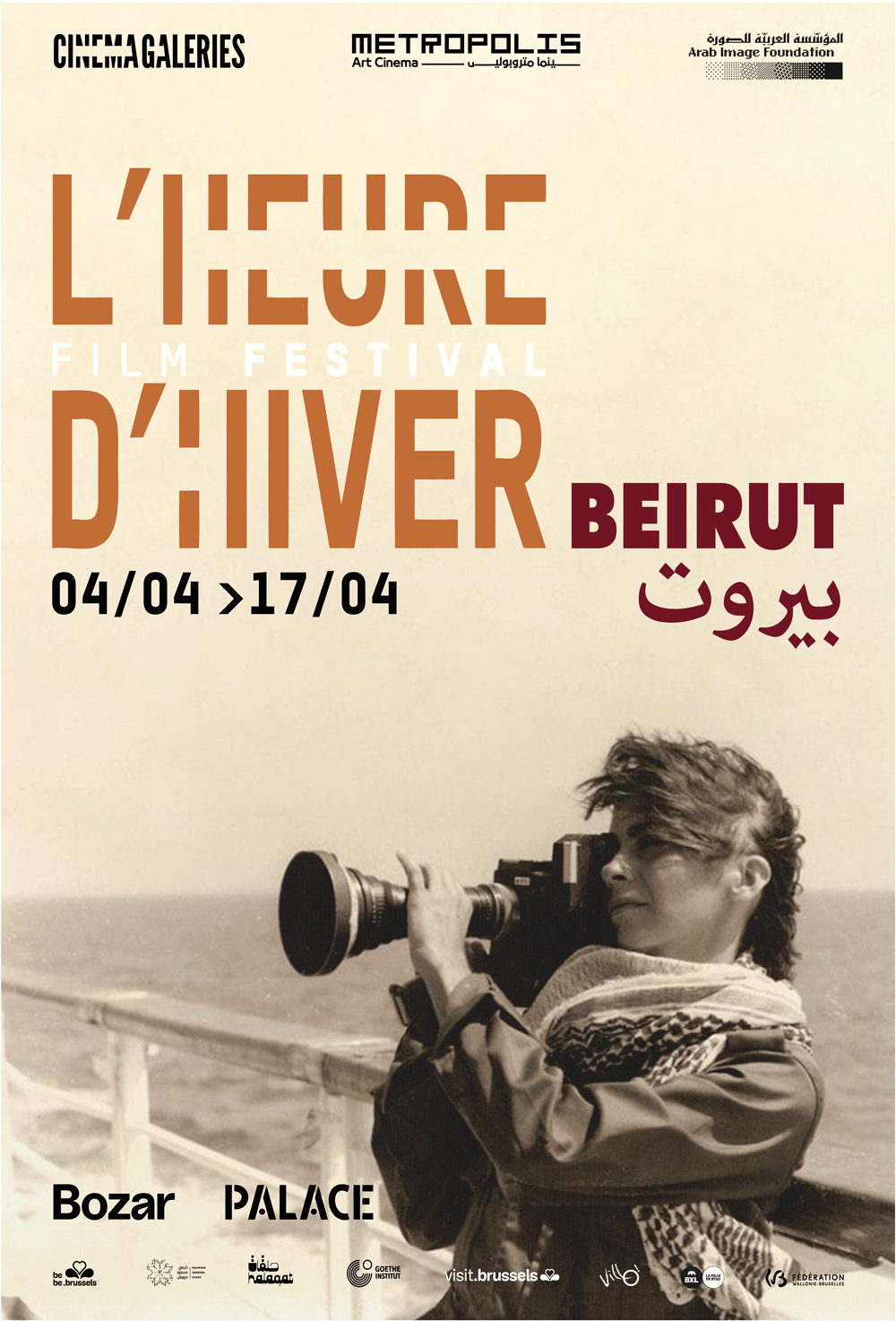 In the framework of Cinema Galeries' annual festival L'heure d'hiver, Cinema Galeries and the Arab Image Foundation co-commissioned videos by artists residing in Lebanon around the photographic collections of the Arab Image Foundation. These videos were exhibited at Cinema Galeries over the course of the festival.
Ranging from one to five minutes each, these videos provoke reflection on the transformations in Beirut and add layers of interpretation to the existing photographic collections. The artists focused on one image or a series of photographic objects of their choice that resonate with personal, historical, and political stories.
Participating artists were Monica Basbous, Nadim Choufi, Mark Khalife, Salim Mrad, Malak Mroueh, and Sabine Saba; with one collective work by the AIF team.
On 11 and 13 April, AIF director Heba Hage-Felder gave tours of the exhibition to the festival visitors, shedding light on the themes, processes, and collections behind the video works.
For this year's edition of the festival, Cinema Galeries also invited our partner, Metropolis Cinema Association, to curate a film programme that brings Beirut into the limelight.
Explore the festival's full programme here.
On 7 April 2022, we spoke with the commissioned artists about their approach to the project and the thought-process behind their work. Click here to watch the conversation in full.
---
Impressions from an archive
​Practitioners from the Beirut Printmaking Studio in dialogue with the collection of the Arab Image Foundation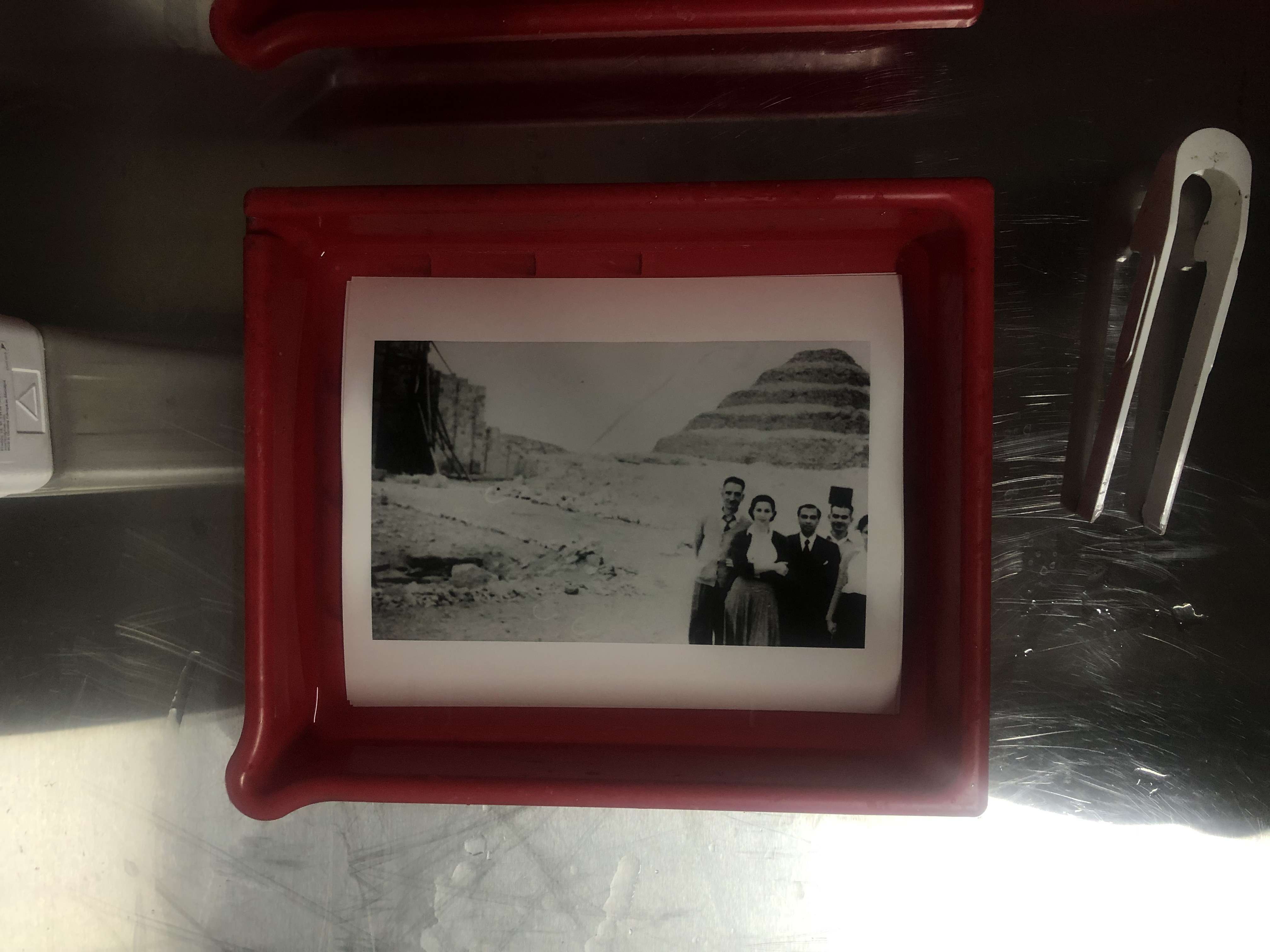 What becomes of an image when it is translated or transposed into another medium? How can photographic objects be in conversation with other forms of art?
In January 2022, the Arab Image Foundation and the Beirut Printmaking Studio embarked on a collaborative project to reflect on the ways in which photography and printmaking intersect and dialogue.
Beirut Printmaking Studio's 19 residents were invited to explore the AIF's collection of negatives, spanning from the 1870s to the 1970s, and choose an image that spoke to them. These images were then developed in the studio's dark room, and the residents produced an intaglio print that is inspired by or dialogues with the selected images. The resulting diptychs present the AIF images and the intaglio prints side by side.
This collaborative project will be exhibited beginning in the summer in different venues across Lebanon and Europe. Stay tuned for more updates!
---
PODCAST
​Lamha Podcast Episode 14: How to get away with experimentation
Click on each image to view its caption.
Lamha is a podcast in Arabic put together by the Arab Image Foundation with the aim of presenting the collections in its custody through a series of short snippets.
The 14th episode of Lamha presents 14 photographic objects that celebrate experimentation in all its forms, from multiple exposure to photomontage. Whether created by accident or deliberately, the uncanny effects produced in these images generate a multitude of readings, bringing to the fore the playful nature of photography.
Click here to listen to the podcast and learn more about these images and the photographic techniques used to produce them.
Lamha is produced in collaboration with Tunefork Studios, Beirut, Lebanon.
---

---
We are celebrating our 25th anniversary in 2022 and would like to count you among our core mission supporters. To raise $250,000, we are looking for 25 generous individuals, foundations and private companies to donate $10,000 each to the Arab Image Foundation. If you wish to know more, please contact

[email protected]

or simply click on the link below to make your donation. If you happen to know generous donors out there, put us in touch!

---
COMMUNITY HIGHLIGHT
​Discover what is happening in our community. We are proud to showcase individuals and organisations that have been supporting us along the way, in addition to those we in turn support through training and consulting services. We are also eager to tell you about initiatives and collectives we admire, and whose work and mission intersect with ours. Members of this fast-growing community will be showcased in every issue of our Stories.
In this issue, we bring your attention to:
​Contemporary Image Collective (CIC)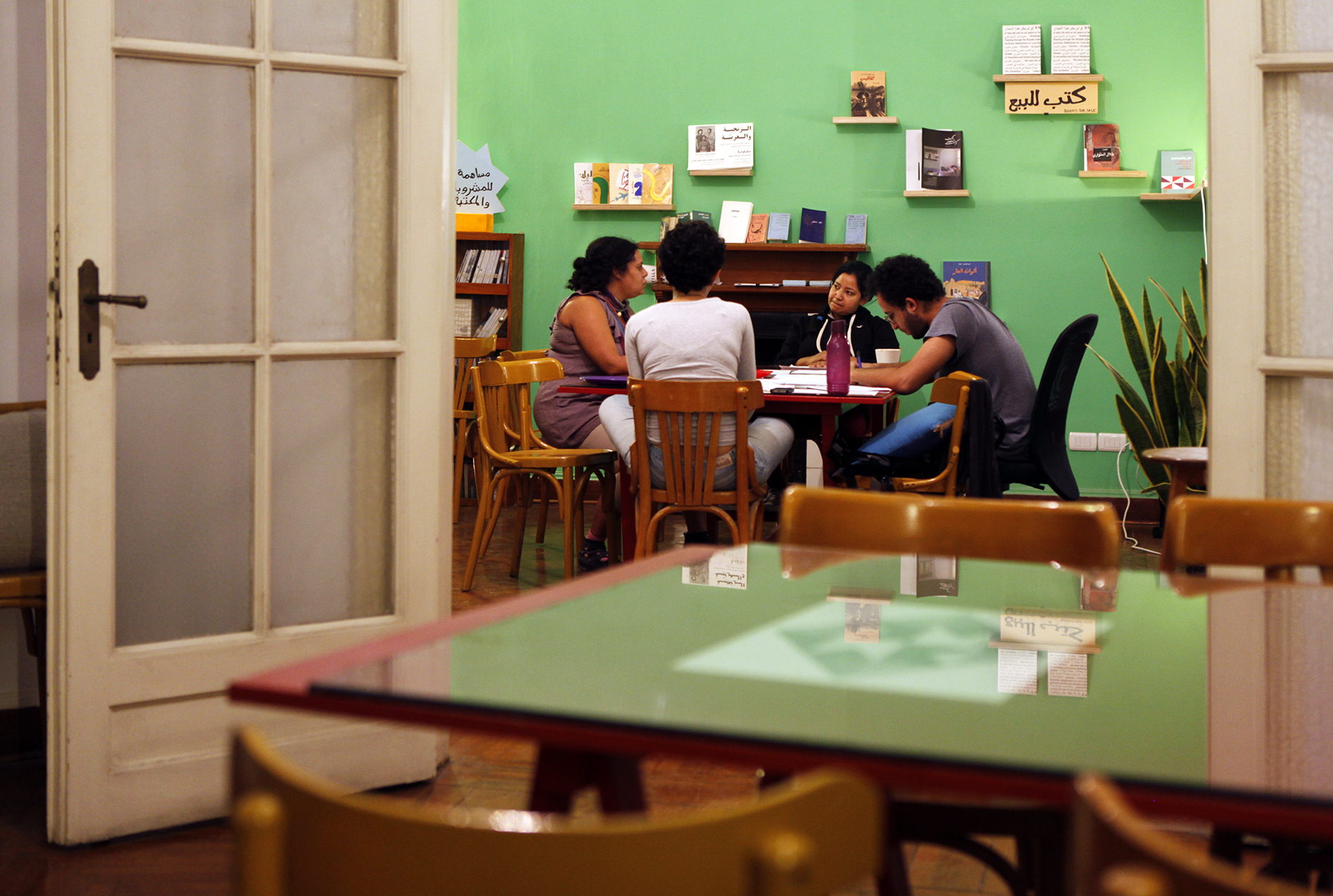 Contemporary Image Collective (CIC) is a Cairo-based cultural institution with a special interest in the overlap of visual culture, artistic practice, and critical discourse. CIC's activities combine exhibitions, gatherings that allow for shared experiences of seeing, reading, listening, and talking, as well as education and knowledge exchange, research, on and offline resources, a public library and a range of image-production facilities. Based on the perspective of a practice situated in the specific local context of Cairo, CIC forges connections with works of art, lines of enquiry, practices, individuals, and organisations in the region and beyond.
---
THE YEAR IN REVIEW
​Annual report 2021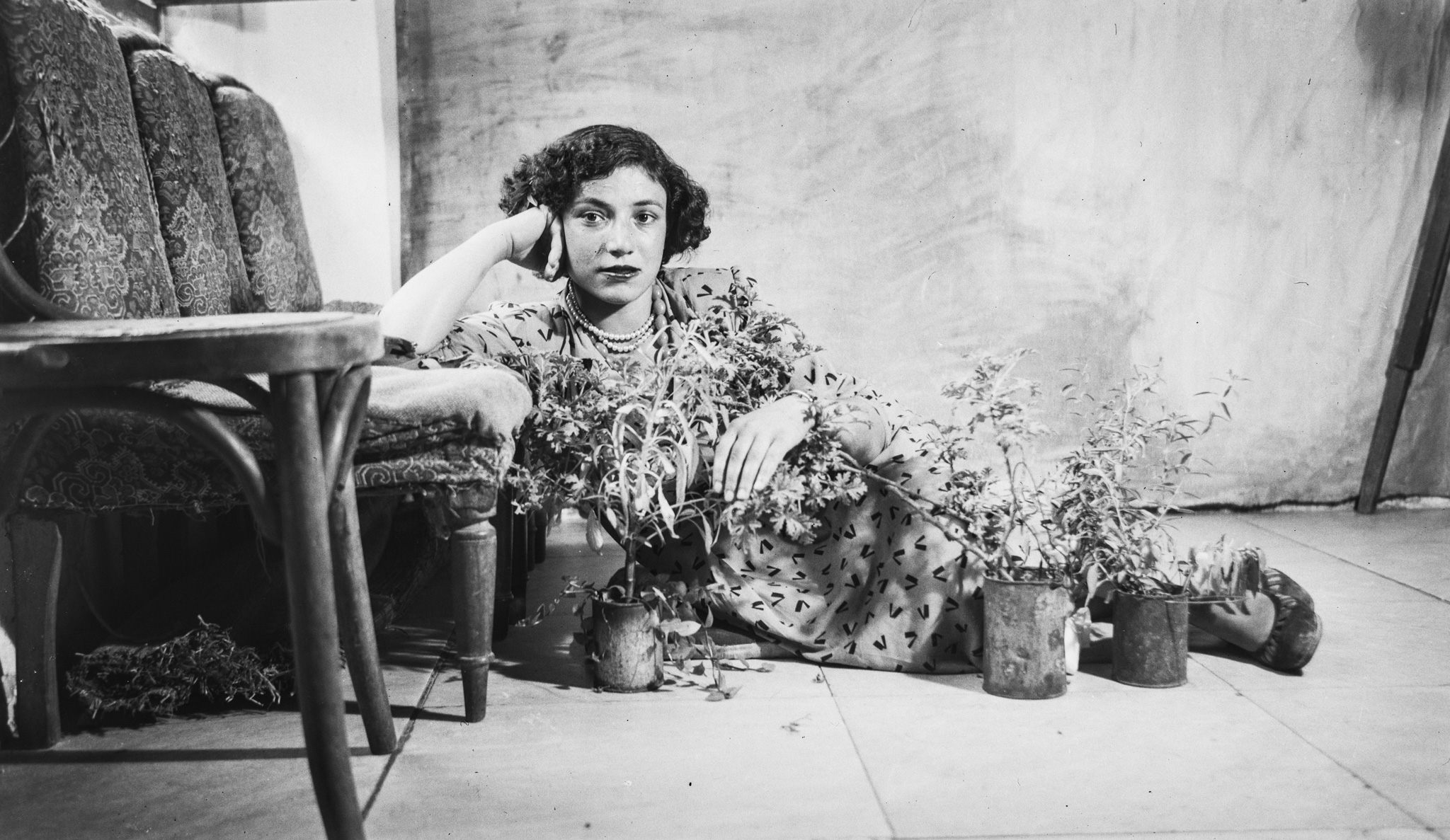 Our annual report for the year 2021 is now out!
The past year was chockfull of crises – an economic meltdown, brain drain, political upheaval prior to elections in 2022, social unrest in response to continued devaluation of currency, a freefall of prices of basic commodities, ​ including fuel, and increasing shortages of medicine and other essential items. Handling parallel crises has meant regular response and adaptation, putting a lot of strain on the team and on operations. However, we managed to stay on our feet, albeit with limited financial security beyond 2022, and even expand public programming.
 To read the full report, click here. ​ ​
---
WORK IN PROGRESS
​Migrating to a new metadata schema
The importance of metadata in today's increasingly digital world cannot be overstated. From empirical parameters like dimensions and medium to the more nuanced subjectivity of keywords and tags, metadata is a crucial element in the work that we do, and a pivotal part of locating and identifying photographic objects.
In recent months, we have been exploring different metadata schema to which we can transition. On the one hand, this will help to streamline the workflow between the preservation, digitisation, and research labs, as well as the legal and administrative departments. But more than that, improved standards will bolster our practice and facilitate the work done by researchers, ensuring better processing and searchability, both on the individual and institutional levels.
Beginning in the month of April, the team of the Arab Image Foundation has been holding working sessions with general assembly member Fabiola Hanna, assistant professor of emerging media at the School of Media Studies at The New School. These sessions are aimed at identifying the challenges of transitioning into a new metadata schema, and exploring the role that each member of the team will be playing in the process.
Moving to a new metadata schema will result in an easier and more streamlined migration of all the photographic objects that have been digitised, making them accessible to the widest possible audience online.
---
LIBRARY RESOURCE
​Photomontage: Experimental photography between the wars
​With an introduction by Michel Frizot
​Published by Thames and Hudson Ltd., 1991
Reproductions by Asadour Garvanian / AIF.
Photomontage was the innovation of John Heartfield and Georg Grosz, engineer-artists who in 1916 brought photographic images together according to new aesthetic rules. This collection shows the wide range of its application to revolutionary art and propaganda, advertising, and graphic design, as photomontage was adopted as a primary means of visual expression by the leading avant-garde movements of the inter-war years.
This title is available for consultation at the AIF Library. Read it at our premises, where you can also explore over 2,300 other books, every Tuesday and Wednesday from 14:00 to 17:00. Book your visit here. We have teamed up with PILOT to give you access to the bulk of our library holdings – we are gradually working towards making our entire catalog available online. Click here to see if we have the publication you're looking for.
---
PUBLICATION
​Treat Me Like Your Mother: Trans* Histories From Beirut's Forgotten Past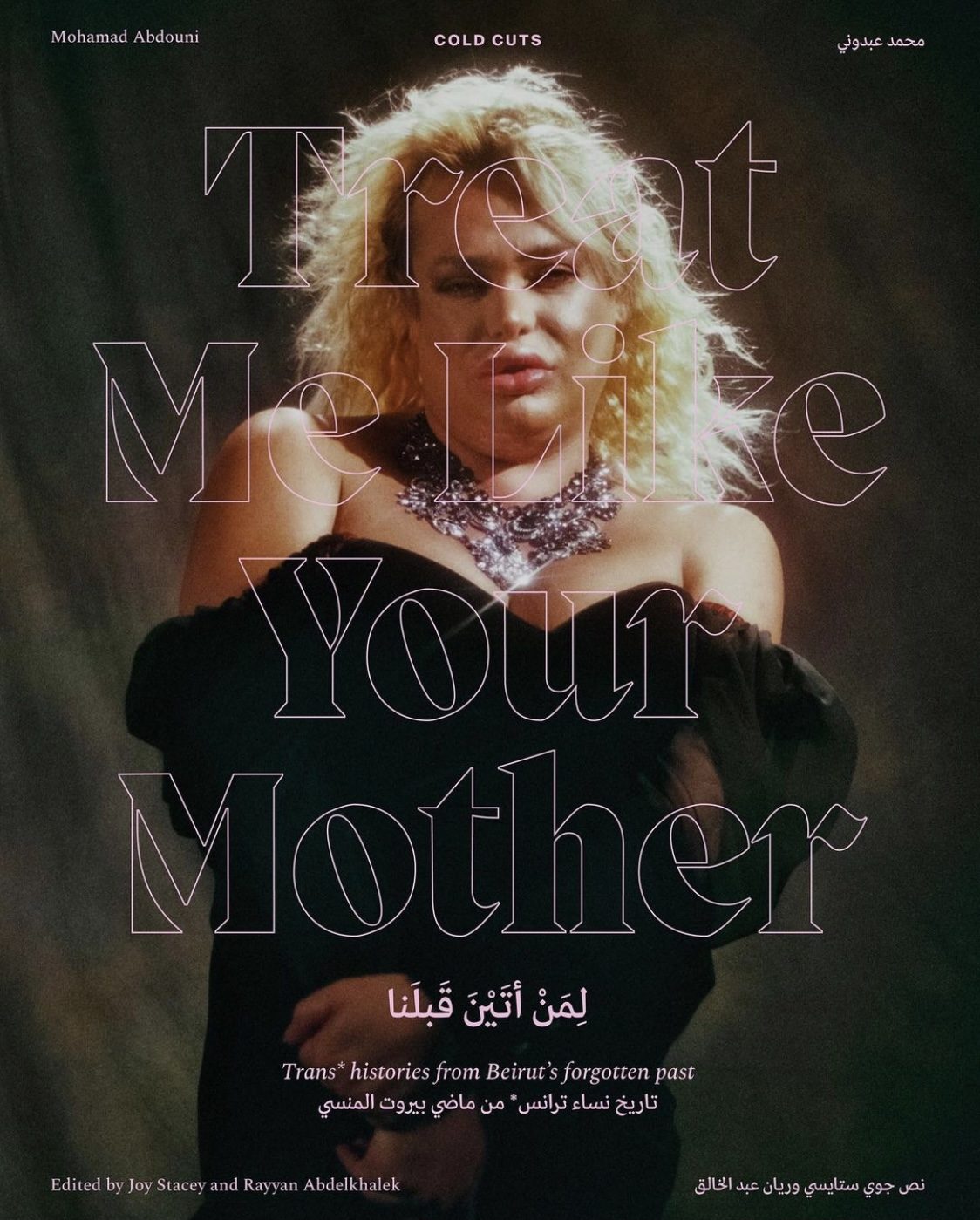 Cold Cuts is a photo journal exploring queer culture in the South West Asian and North African region. Years in the making, the journal's fourth edition, titled Treat Me Like Your Mother: Trans* Histories From Beirut's Forgotten Past, celebrates the stories and lives of trans* women, and is now available online for free, in an active effort to make this public archive accessible to everyone. You can read it here.
The journal brings together photographs of the trans* community in Beirut in the 1980s and the 1990s. These images are now in the custody of the Arab Image Foundation, in what is arguably the first such photographic archive of the queer community in the Arab region. It is conceived by Mohamad Abdouni, and co-edited by Joy Stacey and Rayan Abdel Khalek.
Click on each image to view its caption.
The Cold Cuts collection brings together 206 prints and polaroids which Abdouni entrusted to the foundation in 2021. The collection is primarily made up of images of Em Abed, one of the women that Abdouni interviewed and worked with while developing Treat Me Like Your Mother: Trans* Histories From Beirut's Forgotten Past. The photographs were taken between the 1980s and early 2000s across Lebanon – including Keserouan, the Metn area, the Beqaa, Baalbek, and Beirut – with some images being shot in Syria. These images provide a rare insight into the lives of trans* women in Lebanon, as we see Em Abed and her friends at various clubs or parties, dressed up and wearing makeup, fully in their element.
In the journal, pictures of Em Abed from the Cold Cuts collection are shown alongside images from the Radwan Mattar and Assaad Jradi collections, which are also in the custody of the Arab Image Foundation. A former press photographer, Mattar extensively covered the Lebanese entertainment industry in the 1980s and 1990s, taking photographs of pop concerts, casino and restaurant singers, as well as famous TV personalities and public figures. Replete with images from the Lebanese civil war's early days, Jradi's photographs also capture scenes from everyday life, which continued despite the country's instability.
Treat Me Like Your Mother: Trans* Histories From Beirut's Forgotten Past was made possible thanks to the support of Helem, Mophradat, Station, Studio Safar, the Arab Image Foundation, and the Royal Norwegian Embassy in Lebanon, a long-time supporter of the AIF.
---
EXHIBITION
​Baghdad, "a modern place" (1958-1978)
​29 April to 10 July 2022 – La Virreina Centre de la Imatge, Barcelona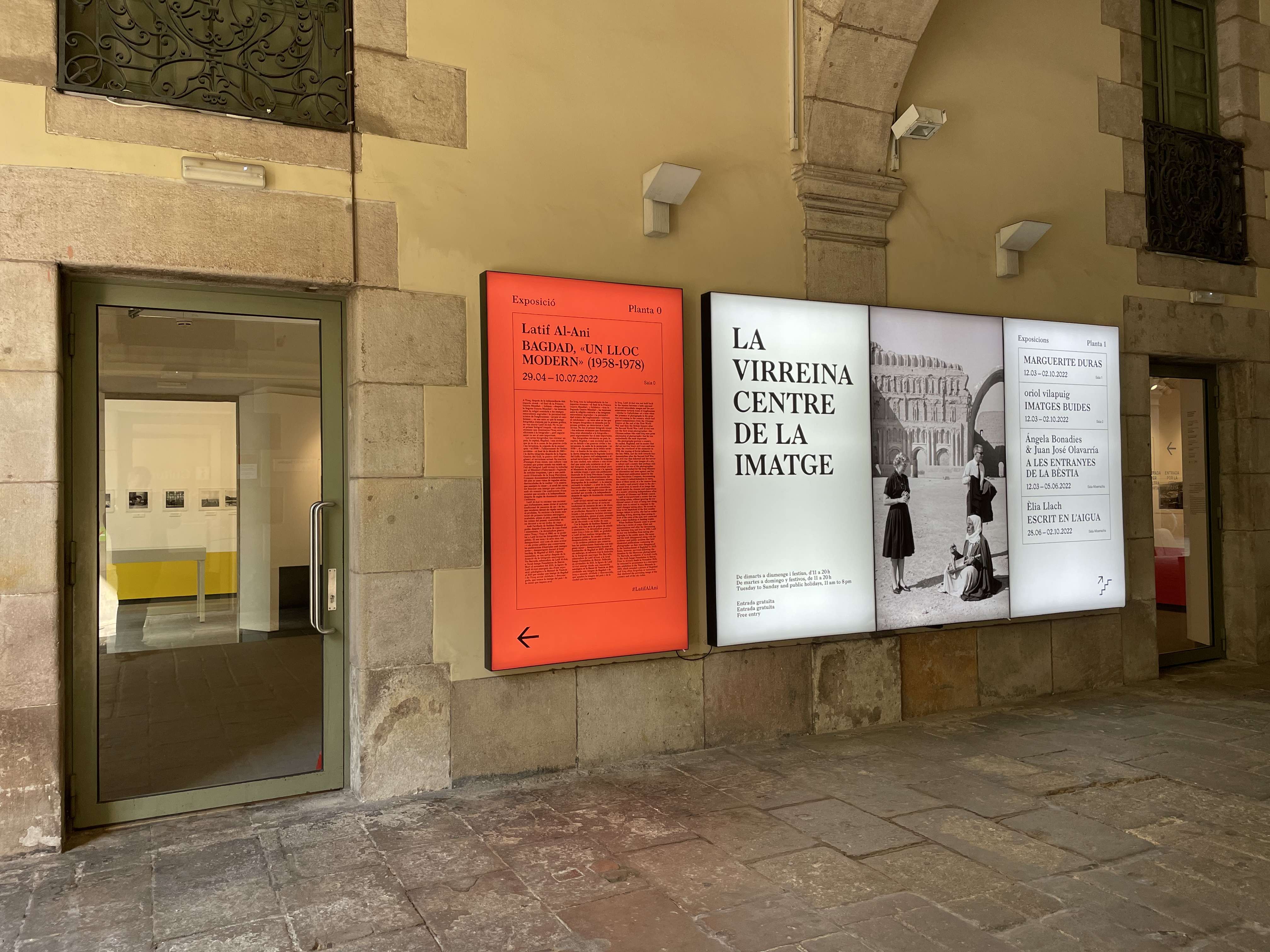 Over a hundred images by Iraqi photographer Latif Al-Ani are currently on view at La Virreina Centre de la Imatge as part of the exhibition Baghdad, "a modern place" (1958-1978). Bringing together photographs and archival documents, the exhibition sheds light on the transformation of the city of Baghdad, as documented through the lens of Al-Ani.
Latif Al-Ani, who passed away in November 2021, was a long-time friend of the Arab Image Foundation, donating over 2,000 images to the foundation in the early 2000s. Spanning the 1950s to the 1970s, his photographs document the mundaneness and vitality of everyday life in Iraq; as well as the country's cinematic, if often barren, landscapes.
On view until 10 July 2022, the exhibition is curated by Pedro Azara. You can read more about it here.
To learn more about the work of Latif Al-Ani, we invite you to consult the book Latif Al-Ani (2017), edited by Tamara Chalabi, Morad Montazami, and Shwan Ibrahim Taha, at our library. Due to limited capacity, kindly book a slot here.
---
INTERNSHIP
​Ghiwa Sfeir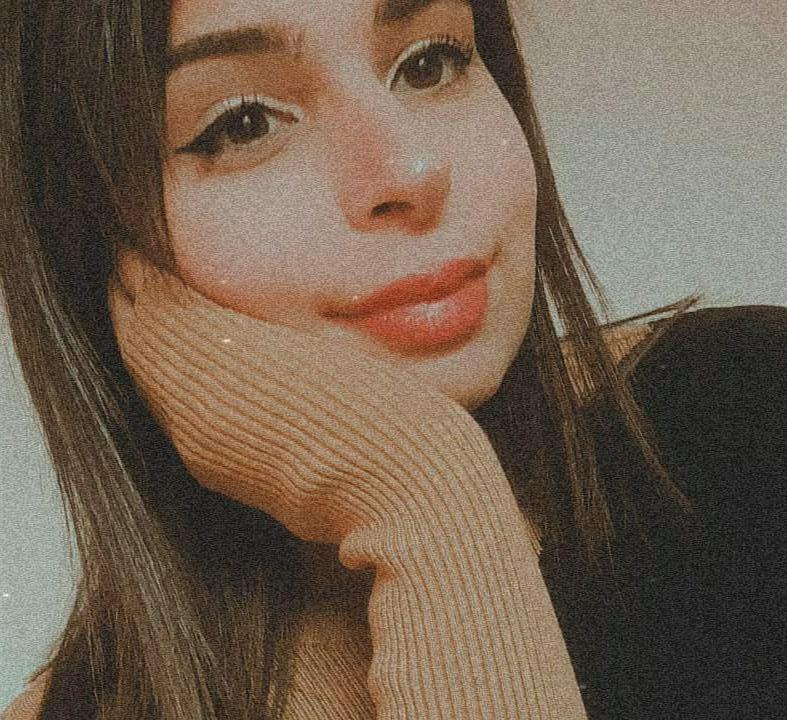 As part of our mission to disseminate our knowledge and practices, and in the framework of our ongoing internship programme, we welcomed a new intern to the AIF this past spring: Ghiwa Sfeir. A graduate of the Académie libanaise des Beaux-Arts (ALBA)'s architecture programme, Ghiwa is currently enrolled at Université Saint Joseph's MA programme in curatorial studies. Throughout her internship, Ghiwa rotated across the different labs at the foundation, assisting our archivists in the cross-referencing of the collections; learning the basics of digitisation; and researching different collections in our custody, as well as helping out with research requests.
The AIF is always eager to welcome learners and practitioners from all walks of life. If you are from Lebanon or the wider Arab region, residing in Lebanon and ​ wish to complete an internship at the AIF and learn more about the different aspects of preservation, digitisation, research, or even the inner workings of cultural institutions, send an email to [email protected]
---
TRIBUTE TO OUR DONORS
​The Arab Image Foundation extends its appreciation to our current generous supporters that make our activities possible. We are equally grateful to those who wish to remain anonymous.
Major Supporters
Royal Norwegian Embassy in Beirut ▪ Arab Fund for Arts and Culture ▪ Al Mawred Al Thaqafi ▪ Foundation for Arts Initiatives ▪ The Violet Jabara Charitable Trust ▪ Getty Foundation
Project Supporters
Modern Endangered Archives Program (MEAP) at the UCLA Library, with funding from Arcadia ▪ Prince Claus Fund for Culture and Development ▪ Institut Français ▪ William Talbott Hillman Foundation ▪ Akram Zaatari ▪ Alexandre Medawar ▪ MAGRABi ▪ Fund for the International Development of Archives – FIDA ICA ▪ Victoria and Albert Museum – V&A ▪ Art Jameel ▪ New York University's Hagop Kevorkian Center for Near Eastern Studies
Post-Explosion Supporters
Financial donations – institutions: Prince Claus Fund for Culture and Development ▪ Cultural Emergency Response ▪ Cultural Protection Fund of the British Council ▪ Gerda Henkel Stiftung ▪ US Ambassadors' Fund for Cultural Preservation ▪ Mariët Westermann and the Pardoe-Westermann Family Fund ▪ Middle East and Islamic Caucus of Franklin & Marshall College ▪ Luminous-Lint ▪ Oteri General Construction ▪ Moore Archives & Preservation LLC ▪ GAPS LLC ▪ Blue Shield ▪ Book Works ▪ American Institute for Conservation of Historic & Artistic Works ▪ Savvy Wood Photography ▪ Benevity ▪ PhotoArts Studio ▪ Robert Rauschenberg Foundation ▪ Stanley Thomas Johnson Stiftung ▪ Europeana Foundation ▪ Rotary Club Essen-Gruga
In-kind donations – institutions: Institut National d'Histoire de l'Art ▪ Middle East Photograph Preservation Initiative ▪ Musée Français de la Photographie ▪ Klug-Conservation ▪ Centre de la Photographie
AIF could not have made this journey without all the individual contributors.
Click here for the full list of individual donors.
Thank you for those who have supported us in previous years: Sharjah Art Foundation, Pikasso, Ford Foundation, Graham Foundation.