Issue #2022.03
It's just an illusion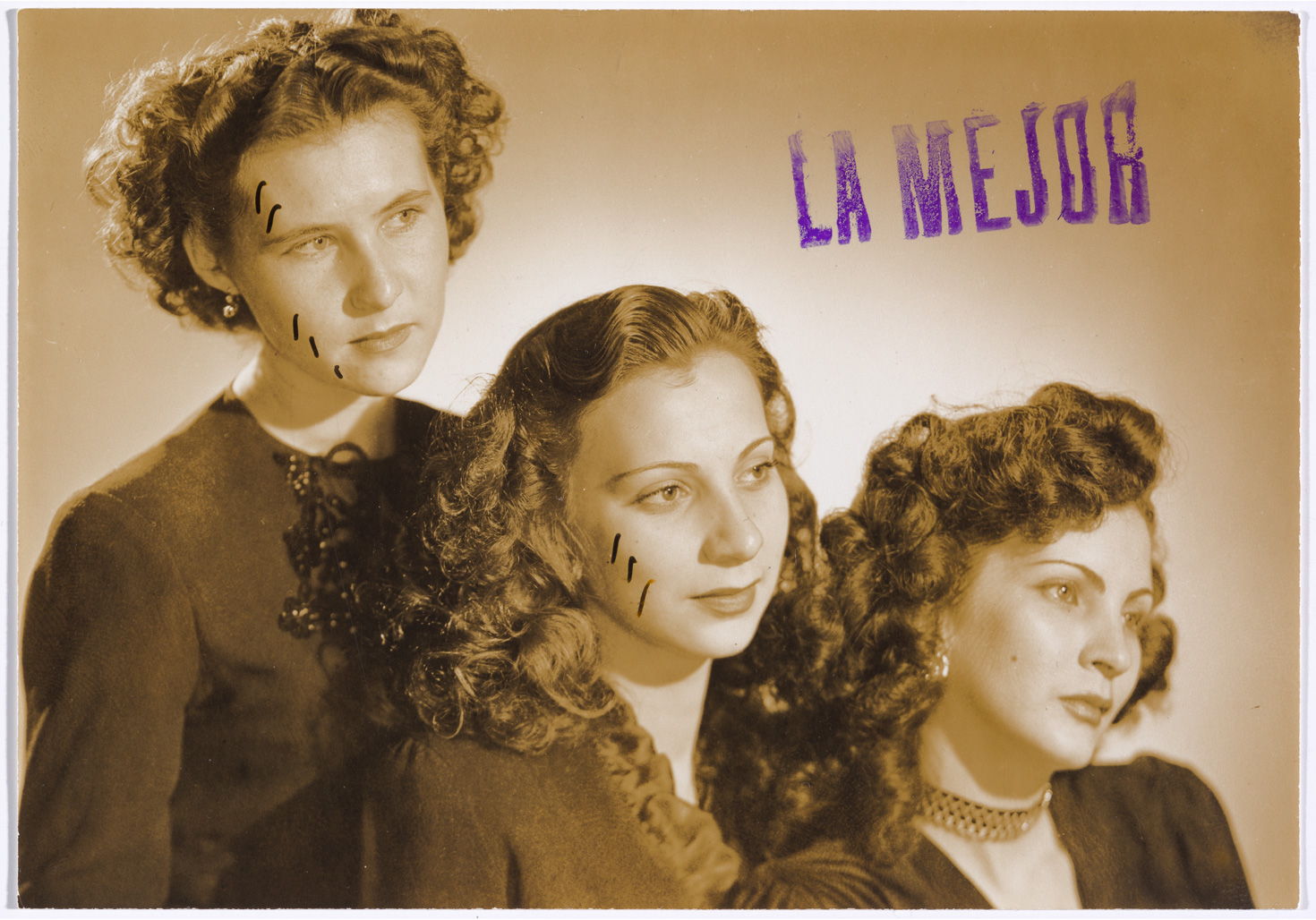 لقراءة هذه النشرة باللغة العربيّة، اضغطوا هنا

​To some extent, all photographs are deceptive in that they represent a limited image of what our senses fathom in a real context. But even that deception can make us inquisitive and stir our imagination to find out more. It is this curiosity and questioning that help us build a story, but also to discern more about the context and epoch surrounding a photographic collection and what it reveals.
The instrumentalisation of images, whether for political or commercial ends, has been practiced since the onset of photography. Colonialism and its pursuits are built on representations that reinforce a notion of "us" and "them," but also the legitimacy to control and extract. Dictatorships harness targeted visual campaigns to yield authority and manifest power. Identities and nations are shaped by the emotive power of the image and systematic branding.
We vouch for what we strongly believe in, and we use all mediums to propagate. However, the harder and critical assignment is the doubting; the openness to question and to remain receptive to other evidence and other truths. In reconstructing forgotten or alternate histories, it takes deliberate mindfulness not to manipulate for exclusion. What we evoke in text to accompany images is delicate. The interpretation of an image and its context is enriched by an enquiry that keeps the door open to other readings. As artists and researchers, our aim is to provoke and raise awareness rather than manipulate. What distinguishes our act from propaganda is the sensibility to unchecked power and intention: the purpose not being one for personal gain and influence, but to trigger further questions and curiosity.
Thursday 14 April 2022
---
Header image: 0245ys00110, 0245ys – Alfredo Yazbek collection, courtesy of the Arab Image Foundation, Beirut.
---
WORK OF A PRACTITIONER
​Marwan El-Sabban
Peering through a camera's viewfinder to capture an image and looking at living cells through a microscope have more in common than we think. Optical lenses have been around thousand of years, forming images through refracting light, but it is only in the 1600s that they were first used to magnify objects in microscopes, and it wasn't until 1840 that the first photographic lens was invented by Charles Chevalier, forever changing the history of photography.
In February 2022, we sat down with Marwan El-Sabban, professor of stem cell biology and physiological sciences at the American University of Beirut, and spoke about the ways in which the act of reading a photograph and the process of analyzing microscopic cells can intersect, both images being produced by optical lenses, albeit of different kinds.
An avid photography enthusiast, Marwan received his very first camera – a Kodak Retina – in the 1970s, and has been plagued by what he terms the "photography bug" ever since. Though seemingly polar opposites, he views art and science as two sides of the same coin, and describes the photographic process as a marriage between optics, mechanics, and art.
This conversation is part of a series we have been having with practitioners and photographers close to the AIF. Over the past year, we held a conversation with former press photographer Radwan Mattar, who donated 30,000 photographic objects spanning the 1980s and 1990s to the foundation; with photographer Agop Kanledjian, a long-time friend of the foundation, who was the first to reproduce the collections' images using analogue photography; and with Tarek Mourad, a Brazilian-Lebanese artist working across analogue printmaking and analogue photography.
---
PODCAST
​Lamha Podcast Episode 13: The Alfredo Yazbek and Armand collections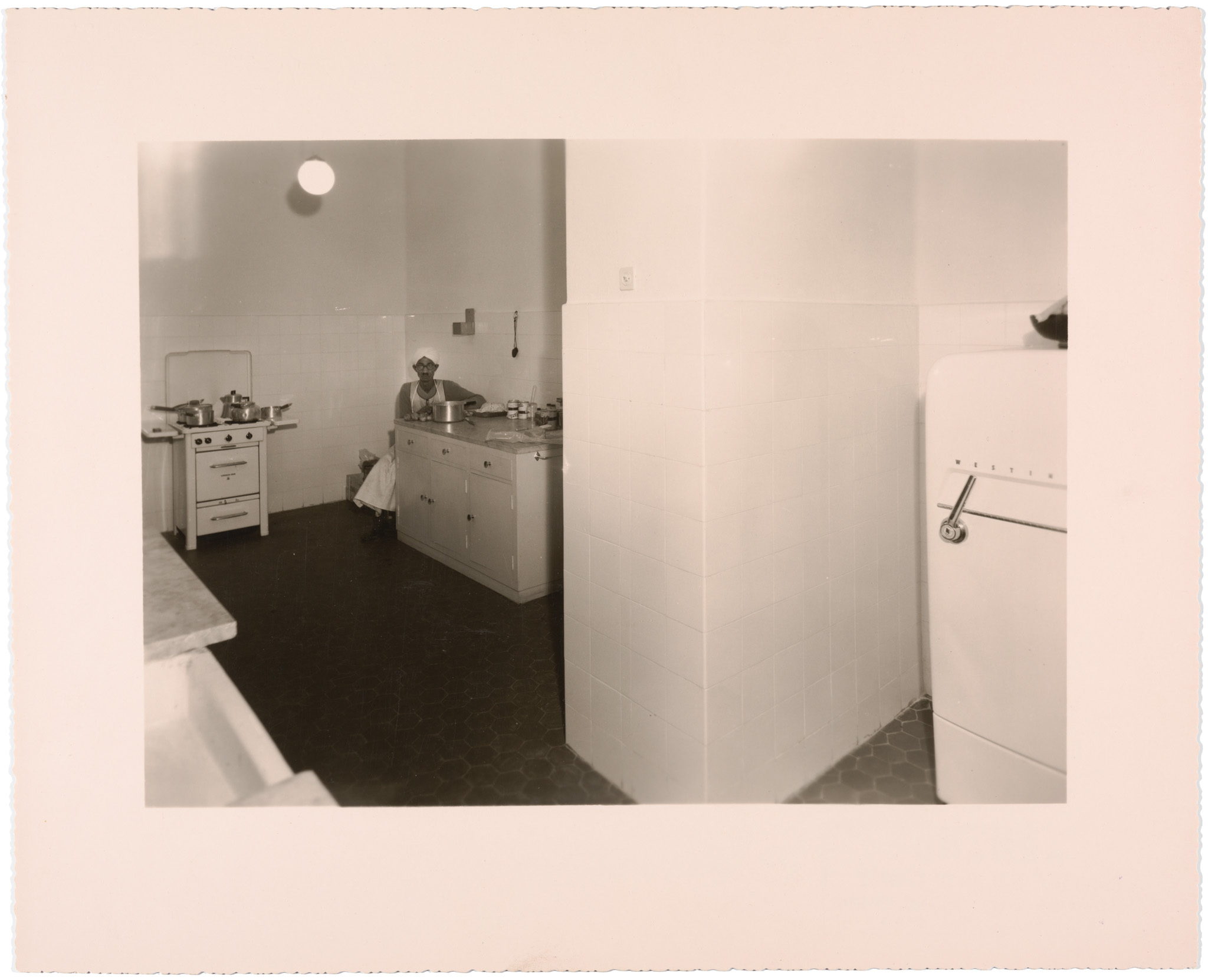 Lamha is a podcast in Arabic put together by the Arab Image Foundation with the aim of presenting the collections in its custody through a series of short snippets.
The 13th episode of Lamha presents the Alfredo Yazbek collection from Mexico; and the Armand collection from Egypt. Though oceans apart, the photographic objects in these collections share a common faculty: the propensity for deception. From the crop marks and editing instructions that are inscribed on negatives (the 1900s' DIY Photoshop), to the opulent studio portraits and shots of lavish interiors, these photographs are a vital reminder of photography's illusory power. And that after all, all that glitters isn't gold.
Click here to listen to the podcast and learn more about these two collections.
This month marks the one year anniversary of the Lamha podcast, which we launched in March 2021 with an overview of the Radwan Mattar and Assaad Jradi collections. Since then, we have produced 13 podcasts highlighting more than sixteen collections from Lebanon, Syria, Egypt, Palestine, Iraq, and Iran. These podcasts are put together by our collection researchers Paul Gorra and Omar Thawabeh and digital collections coordinator Mahmoud Merjan, and voiced by different members of our team, both past and present. Listen to our previous podcasts here.
Lamha is produced in collaboration with Tunefork Studios, Beirut, Lebanon.
---

---
We are celebrating our 25th anniversary in 2022 and would like to count you among our core mission supporters. To raise $250,000, we are looking for 25 generous individuals, foundations and private companies to donate $10,000 each to the Arab Image Foundation. If you wish to know more, please contact

[email protected]

or simply click on the link below to make your donation. If you happen to know generous donors out there, put us in touch!

---
COMMUNITY HIGHLIGHT
​Discover what is happening in our community. We are proud to showcase individuals and organisations that have been supporting us along the way, in addition to those we in turn support through training and consulting services. We are also eager to tell you about initiatives and collectives we admire, and whose work and mission intersect with ours. Members of this fast-growing community will be showcased in every issue of our Stories.
In this issue, we bring your attention to:
​The Conservation and Museums Advisory Service (CMAS)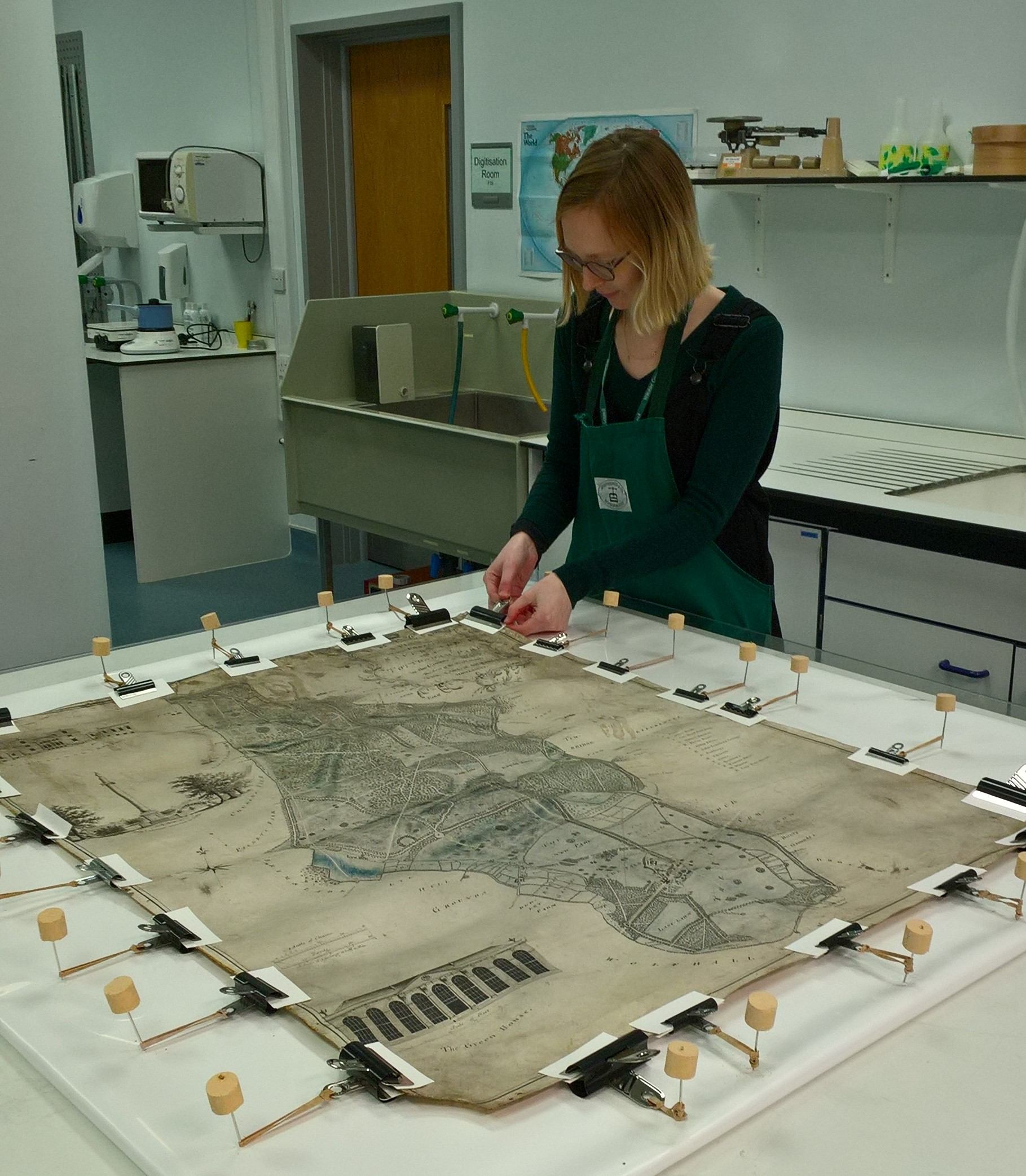 The Conservation and Museums Advisory Service (CMAS) aims to promote excellence in the care and use of collections by providing conservation advice and practical treatments to heritage organisations and the public. Working with Southwest Museum Development, it also supports museums in Wiltshire, UK to meet professional standards and become sustainable, resilient organisations in order to preserve the County's heritage for the benefit of local communities and visitors. The Conservation and Museums Advisory Service specializes in archive and paper conservation, object conservation, and environmental assessment and pest management, and also provides training and accreditation support to heritage organisations.
We have recently collaborated with CMAS to conduct the Oddy test on five different paper samples from Lebanon, as part of our mission to think up suitable options for the safe rehousing of photographs. Read more about this in the section below (Work in progress) and in our monthly Stories.
---
WORK IN PROGRESS
​Updates: Research on locally-sourced photographic conservation materials in Lebanon
Images of the collected samples' metal coupons compared to control coupons. The image on the left does not display any change in the sample coupons, meaning the sample is suitable for permanent use. The sample on the image on the right, however, exhibits evidence of deterioration, meaning it is not suitable for permanent use.
In the December issue of our monthly Stories, we shed light on our ongoing efforts to find sustainable solutions for the preservation of the photographic collections in our custody. This research project, supported by the Fund for the International Development of Archives (FIDA), allowed us to create an inventory of the types of paper, cardboard, and plastics manufactured in Lebanon, with the aim to reduce dependency on materials purchased and shipped from abroad.
A few months ago, we conducted the Oddy test on paper samples we had collected from five local paper manufacturers. The test, which took about ten weeks to be completed, was carried out by the Conservation and Museums Advisory Service (CMAS) of the Wiltshire and Swindon History Center, part of the Wiltshire Council, in the UK. The Oddy test helps to determine if and which of the locally-produced paper samples are possibly safe to use in close proximity to photographic objects, and thus could qualify as conservation material.
Out of the five samples sent for Oddy testing, two passed as permanent, meaning that they could be suitable options for the safe rehousing of photographs. Both of these samples stemmed from the same supplier, which imports its pulp from Finland. Upon CMAS's recommendation, these samples will be tested again to make sure the results are consistent. If the second round of the Oddy test yields the same result, the samples will then undergo the Photographic Activity Test (PAT), which evaluates materials for archival quality and for use in photographic enclosures.
We are currently awaiting the results of the second round of testing. Until then, we will obtain more samples from the same supplier. We will then use these samples to build makeshift conservation boxes, and assess if they are sturdy enough to hold photographic objects. If the results are favourable, we will continue the discussion with the supplier to see if it would be possible to manufacture boxes of appropriate sizes for the photographs in our collections. ​
---
LIBRARY RESOURCE
​Colonial photography and exhibitions: Representations of the "native" and the making of European identities
​By Anne Maxwell
​Published by Leicester University Press, 2000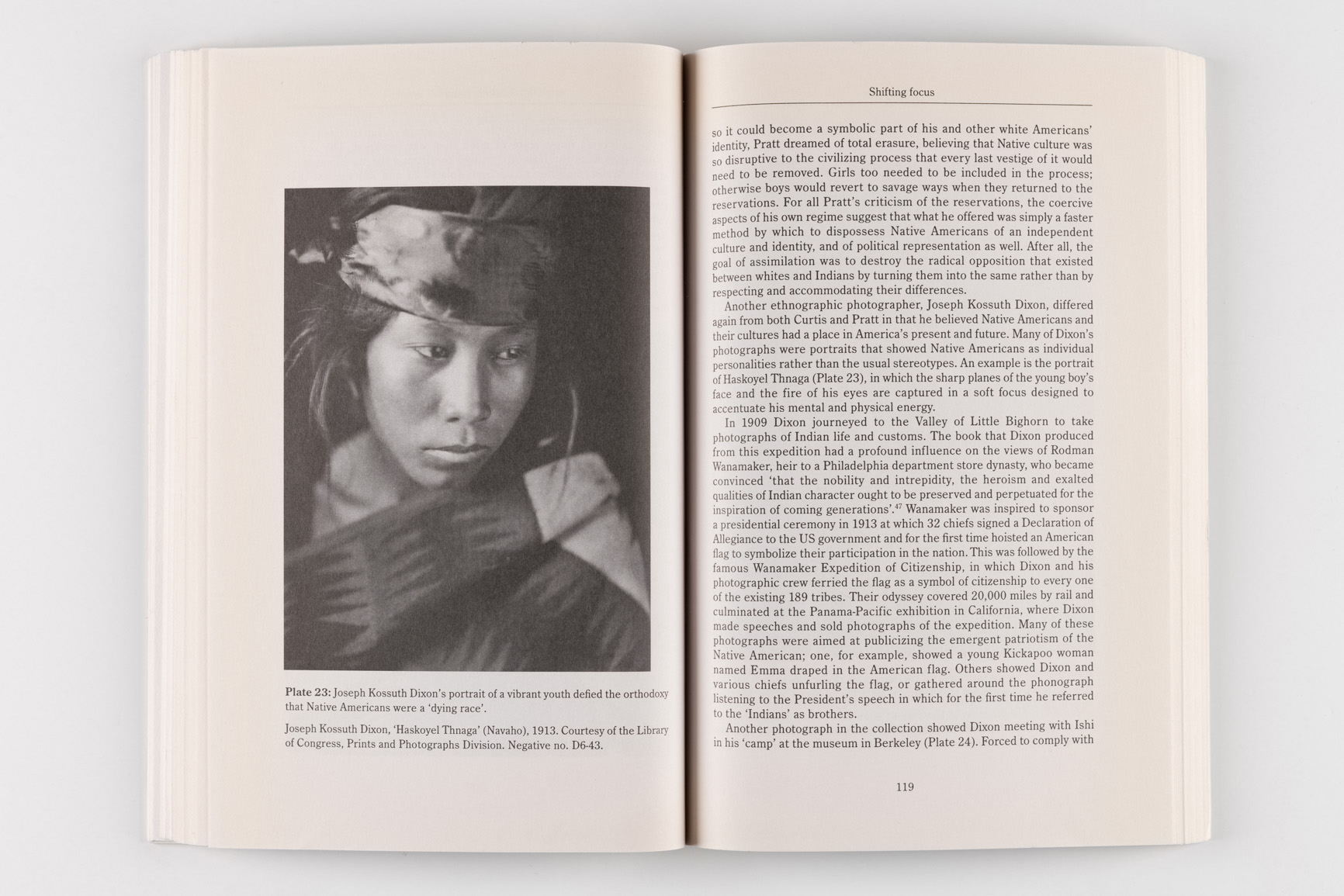 By comparing images produced in Britain and France with those produced in North America, Australia, New Zealand, the Pacific, China, and Japan, Anne Maxwell illustrates how colonial photography was used to further different social and political agendas. She argues that while some photographs were directed at naturalising the precept of colonialism, others were used to criticise it and to empower indigenous subjects. Written from a post-colonial perspective, this interdisciplinary book will be of interest to scholars, students, and researchers.
This title is available for consultation at the AIF Library. Read it at our premises, where you can also explore over 2,300 other books, every Tuesday and Wednesday from 14:00 to 17:00. Book your visit here. We have teamed up with PILOT to give you access to the bulk of our library holdings – we are gradually working towards making our entire catalog available online. Click here to see if we have the publication you're looking for.
---
EXHIBITION
​Past Forward – Time, Life, and Longing
​9 February to 31 March 2022 – Cortona On The Move for AlUla, AlUla
Left: Photo by Heba Hage-Felder / AIF.
​Right: Photo by Mohamed Somji / Gulf Photo Plus.
In the framework of the AlUla Arts Festival, AlUla joined forces with Cortona On The Move, the festival of documentary photography, to curate a series of interventions in AlUla's AlJadidah Village.
The first edition of this collaboration, titled Past Forward – Time, Life, and Longing, features the work of 18 photographers from Saudi Arabia and further afield. One of the exhibitions held as part of the festival is a tribute to Iraqi photographer Latif Al-Ani, bringing together thirteen images that are in the custody of the Arab Image Foundation.
On 11 March 2022, AIF director Heba Hage-Felder gave a public talk about Latif Al-Ani, in addition to a guided tour of the exhibition, exploring the main themes behind his work. She also gave a presentation about the foundation to the artists that are completing a residency in the framework of the festival, as well as to the institutional representatives of AlUla Arts Festival and Cortona On The Move.
Al-Ani passed away in November 2021. The Latif Al-Ani collection, which comprises nearly 2000 paper prints and film negatives, is a testament to his enduring preoccupation with his homeland, Iraq. Spanning the 1950s to the 1970s, his images document both the mundane and vitality of everyday life, as well as the country's cinematic landscapes.
Past Forward – Time, Life, and Longing is co-curated by Arianna Rinaldo, curator and artistic director of Cortona On The Move from 2012 to 2021, and Saudi-based visual artist and curator Kholood Al-Bakr.
---
COLLABORATION
​Gulf Photo Plus
The premises of Gulf Photo Plus. Photographs by Heba Hage-Felder / AIF.
Gulf Photo Plus (GPP) is Dubai's centre for photography, a community organisation equipping and inspiring the local and international photography community year-round. The organises weekly educational workshops and photo walks, photography exhibitions, as well as the region's longest-running annual photography event, GPP Photo Week.
The Arab Image Foundation is currently in conversation with Mohamed Somji, the director of GPP, for potential collaborations around the still and moving image, involving contemporary practitioners from the region and beyond. Stay tuned for future announcements!
---
CONFERENCE
​AFAC's North Africa Cultural Program: Conference and AIF visit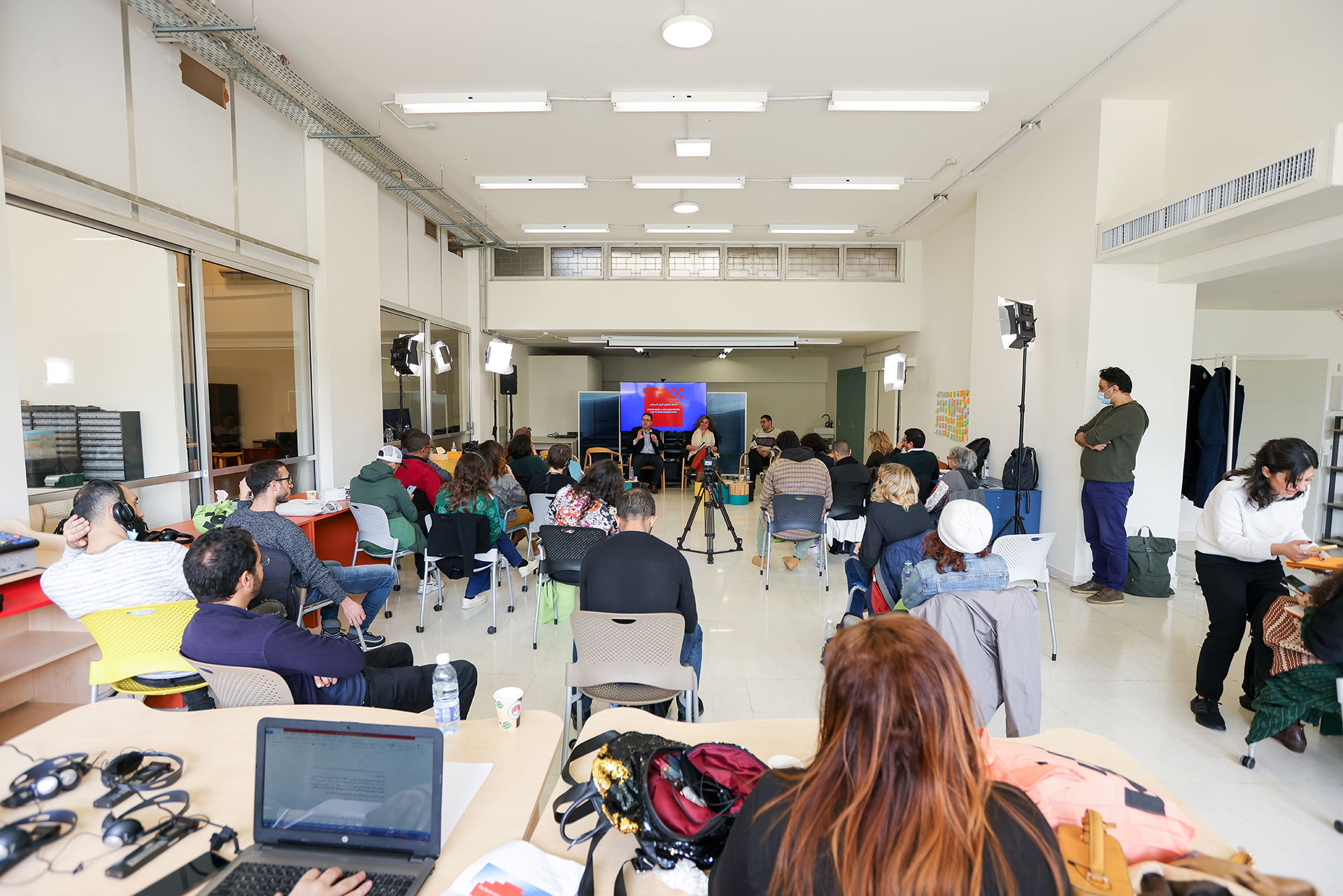 Entities, Communities and Networks – Arts and Culture in North Africa was the first of two meetings organized as part of the Arab Fund for Arts and Culture – AFAC's North Africa Cultural Programme (NACP). This gathering, which took place from 16 to 18 March 2022, brought together organisations receiving grants from the programme's National Fund, and operating in the five different countries: Algeria, Egypt, Libya, Morocco, and Tunisia.
 As part of this two-day conference, AIF director Heba Hage-Felder moderated a panel titled Knowledge and documentation for future generations. This session explored how artists, cultural managers, and makers are developing, preserving, and disseminating knowledge within their networks. The session focused on two main threads: the sustaining of institutional memory and the preservation of collective memory. Panelists were Khaled Mtawaa (Arete, Libya), Maged Nader (Cinémathèque, Egypt), and Mohamed Amin (Behna el Wekala, Egypt).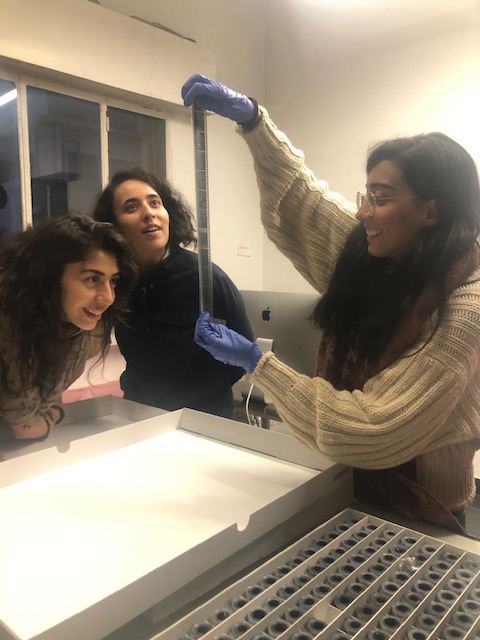 During their stay in Beirut, institutional representatives from the NACP program visited the Arab Image Foundation on Thursday 17 March 2022, where we gave them a tour of the foundation's preservation and digitisation labs. We discussed with them our collecting and documentation practices, and spoke to them about our current projects.
---
IN THE PRESS
​Tribe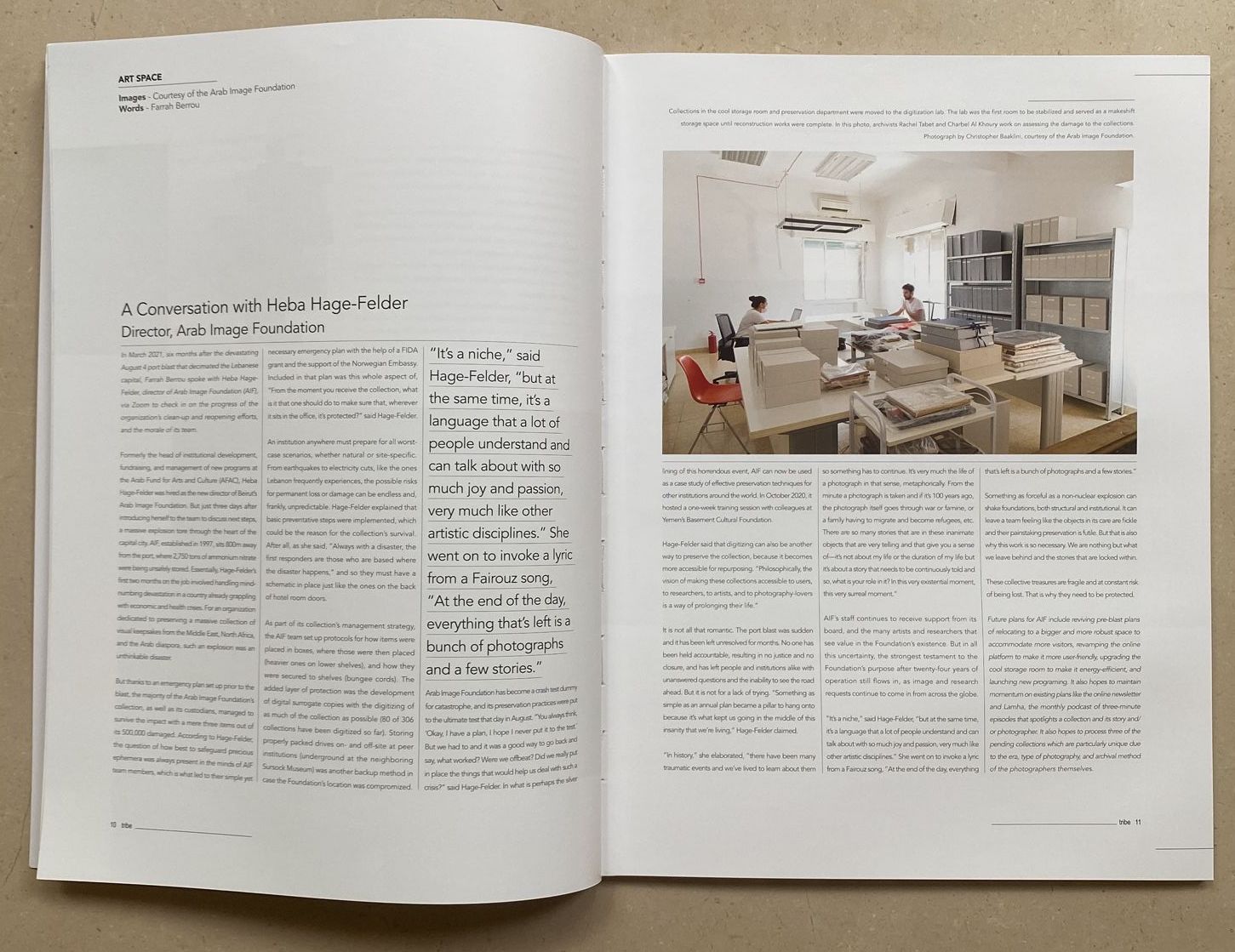 Tribe is a non-profit publication focused on documenting photography, film, and video from the Arab world. Invested in the creative culture of the art industry, the magazine offers insight on the extensive talent within the Arab world.
The tenth issue of Tribe featured a conversation between Farrah Berrou and AIF director Heba Hage-Felder, in which Heba talks about the challenges faced by the institution in the immediate aftermath of the port explosion of 4 August 2020; the difficulties that continue to arise in the taxing context of Lebanon; and what it means to operate against all possible odds, protecting both the AIF's photographic collections and its human resources.
---
WELCOME TO THE STAGE
​Rawan Mazeh, archivist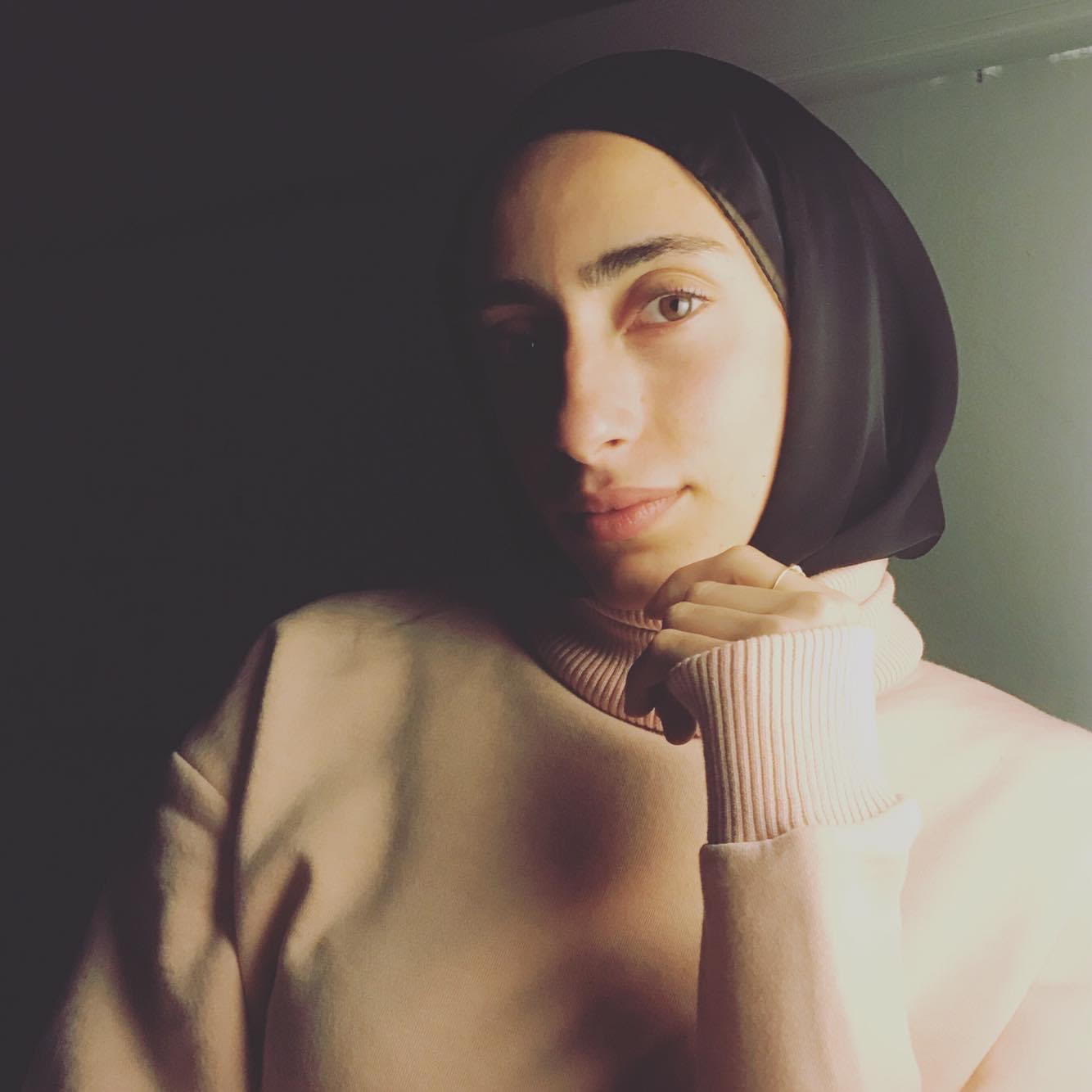 In March 2022, the preservation lab welcomed a new full-time archivist in its midst. Documentary photographer Rawan Mazeh joins our team at the foundation, with a great interest in photographic conservation and a rich artistic practice of her own. Rawan holds a BA in photography from Notre Dame University (Lebanon) and an MA in photography and visual design from the Nuova Accademia di Belle Arti (Italy). Her photographic practice focuses on the politics of memory and belonging; and the relationship between citizen and land. In 2017, she was one of the grantees of the Arab Documentary Photography Program (ADPP), launched the Arab Fund for Art and Culture – AFAC and the Prince Claus Fund, in partnership with the Magnum Foundation.
---
TRIBUTE TO OUR DONORS
​The Arab Image Foundation extends its appreciation to our current generous supporters that make our activities possible. We are equally grateful to those who wish to remain anonymous.
Major Supporters
Royal Norwegian Embassy in Beirut ▪ Arab Fund for Arts and Culture ▪ Al Mawred Al Thaqafi ▪ Foundation for Arts Initiatives ▪ The Violet Jabara Charitable Trust ▪ Getty Foundation
Project Supporters
Modern Endangered Archives Program (MEAP) at the UCLA Library, with funding from Arcadia ▪ Prince Claus Fund for Culture and Development ▪ Institut Français ▪ William Talbott Hillman Foundation ▪ Akram Zaatari ▪ Alexandre Medawar ▪ MAGRABi ▪ Fund for the International Development of Archives – FIDA ICA ▪ Victoria and Albert Museum – V&A ▪ Art Jameel ▪ New York University's Hagop Kevorkian Center for Near Eastern Studies
Post-Explosion Supporters
Financial donations – institutions: Prince Claus Fund for Culture and Development ▪ Cultural Emergency Response ▪ Cultural Protection Fund of the British Council ▪ Gerda Henkel Stiftung ▪ US Ambassadors' Fund for Cultural Preservation ▪ Mariët Westermann and the Pardoe-Westermann Family Fund ▪ Middle East and Islamic Caucus of Franklin & Marshall College ▪ Luminous-Lint ▪ Oteri General Construction ▪ Moore Archives & Preservation LLC ▪ GAPS LLC ▪ Blue Shield ▪ Book Works ▪ American Institute for Conservation of Historic & Artistic Works ▪ Savvy Wood Photography ▪ Benevity ▪ PhotoArts Studio ▪ Robert Rauschenberg Foundation ▪ Stanley Thomas Johnson Stiftung ▪ Europeana Foundation ▪ Rotary Club Essen-Gruga
In-kind donations – institutions: Institut National d'Histoire de l'Art ▪ Middle East Photograph Preservation Initiative ▪ Musée Français de la Photographie ▪ Klug-Conservation ▪ Centre de la Photographie
AIF could not have made this journey without all the individual contributors.
Click here for the full list of individual donors.
Thank you for those who have supported us in previous years: Sharjah Art Foundation, Pikasso, Ford Foundation, Graham Foundation.