Issue #2021.12
We were once young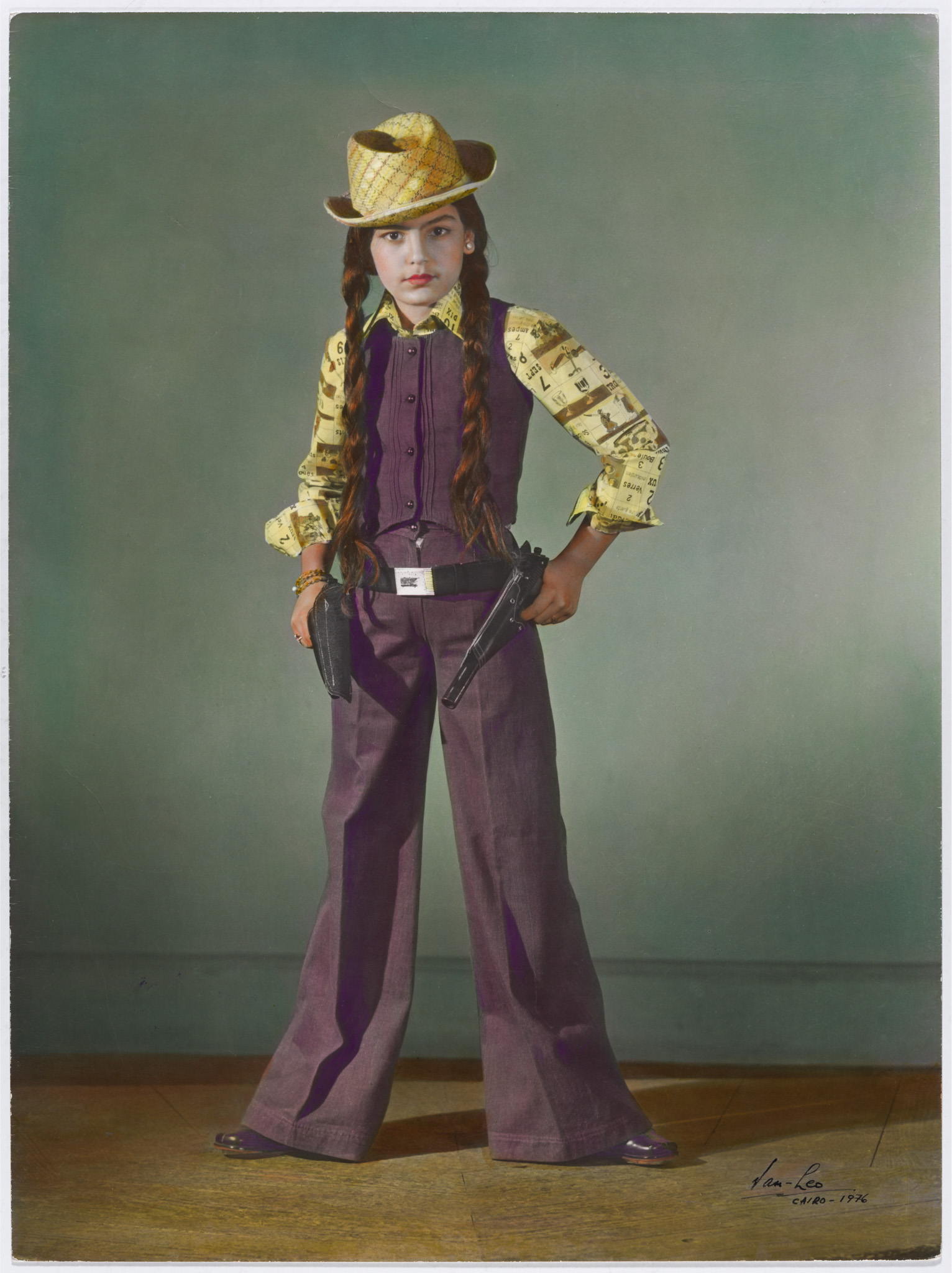 لقراءة هذه النشرة باللغة العربيّة، اضغطوا هنا

​Our propensity to draw and represent through images is inherent to us all since childhood. The early language of humans started with markings on a wall; traces of how our brains as archives captured the world around us through images. These contours and colours evolved into elaborate paintings, and with the advent of photography in 1839, we stepped into an era of self-framing by catching light with a machine. We became participants in our own image creation; revealing, hiding, and posing as an affirmation that we exist. For many, it was a redeeming opportunity to expose what is most appealing in ourselves to others. For the first time in human history, we are capable of viewing the person that we are as a child and as an adult in a flash, regardless of the lifetime that elapsed. The selfie pandemic is an extension of this addiction and commodification at a massive scale.
Portraiture as a craft was widely practiced in photo studios for over 160 years, but became proliferate outside of Europe mainly by the mid-twentieth century. The first photographic studio in our region was opened by Garabed Krikorian in 1885 in Jaffa, Palestine; he trained and mentored other young photographers. In 1941, the Boyadjian brothers, Leon and Angelo, opened their first studio in Cairo. One of them – known as Van Leo – is the star of twentieth-century studio photographers in the region. His life, legacy, and practice are intimately captured in the recent publication, Becoming Van Leo, co-published by the Arab Image Foundation and Archive Books. This book, authored by Karl Bassil, in collaboration with Negar Azimi and Katia Boyadjian, pays tribute to this wonderful photographer and unravels a world of portraiture – self and of others – that were created in a photo studio over forty years. Listen to this month's episode of Lamha, the Arabic podcast that sings the praises of Van Leo's collection.
Those of us of a certain age used to visit photo studios in nearby cities and later closer to home, carrying a film to be developed, getting prints back that either surprised or disappointed us, and going through the motions of winding a new film into our camera. We sat in front of a staged light, often in crisp positions, and held our breath for that click. Portrait photos were needed for administrative purposes such as identity cards, passports, and applications. At other times, we went to the studio simply for the joy of toying with fame and immortality: posing for how we wanted to be seen and what we could capture before age messed with it. Many times, it was about how we chronicled ourselves as a family across the years; you have probably seen images of twenty family members crammed in one frame. Some of the most interesting images are of people taking on characters and dressing up for those roles; often a relish or satire on social codes of behaviour and dress. The photo studio represented the archive of an entire community and what was going on outside its staged walls. The photographer, knowingly or unknowingly, was the artist. From our resource library, we share with you Artisan camera: Studio photography from central India, in celebration of studios and portraitures; and A Face in Time: Egypt Photo Studios 1865-1939, the latest addition to our library, gifted by the founder of Zeitouna, Sherif Boraïe.
When the digital genie came out of the bottle in the 1970s, the world of analogue photography and photo studios unwound fast, but never really died. With all the convenience that the digital realm brought, passionate photographers remained faithful to film and its surprises. They continued to seek out dark rooms and to experiment with what was to emerge, gripped by the magic of the whole process. Beirut Printmaking Studio is one of those hanging with their teeth to this world of wonder, passing it on to analogue enthusiasts. Tark Mourad, the founder, talks to us about the studio's unrelenting grip to what for him is the only form of photography – analogue photography.
Monday 17 January 2022
---
Header image: 0081va00060, 0081va – Van Leo collection, courtesy of the Arab Image Foundation, Beirut.
---
BOOK LAUNCH
​Becoming Van Leo
​16 December 2021 – Sursock Museum, Beirut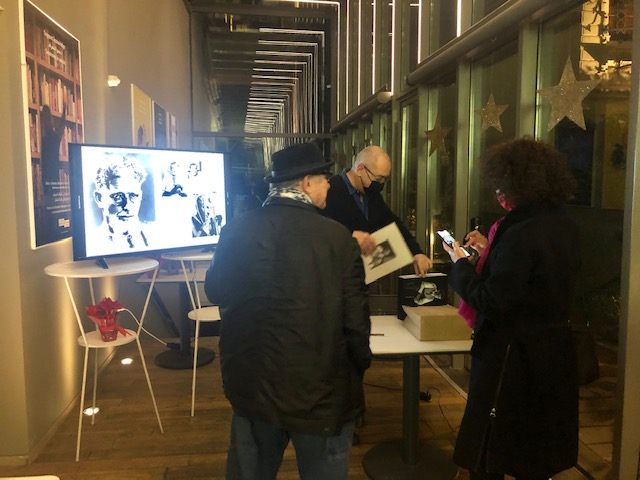 Another turbulent year comes to pass, though not without ending on a rather joyous note. The last month of the year 2021 marked the launch of the much-awaited publication Becoming Van Leo, published by the Arab Image Foundation and Archive Books (Berlin). The launch took place on 16 December 2021 at the Sursock Museum in Beirut, and we were fortunate to have been joined by the publication's principal author, Karl Bassil.
The labour of more than ten years, this three-volume publication is a study of the life and times of the late Armenian‑Egyptian photographer Leon Boyadjian, better known as Van Leo, who opened his first studio with his brother Angelo in 1941 in Cairo. Born in 1921, Van Leo, was one of the most singular twentieth-century studio photographers in the region.
Drawing on the Van Leo collection housed at the AIF, the Van Leo collection at the American University in Cairo, and Katia Boyadjian's archives – among other sources – this 600-page publication features more than 1,500 images, in addition to essays and personal accounts from people who knew him.
Becoming Van Leo is authored by AIF member Karl Bassil, in collaboration with Negar Azimi, also an AIF member, and Angelo's daughter and Van Leo's niece, Katia Boyadjian.
It is published in partnership with the Prince Claus Fund and Sharjah Art Foundation, and with the cooperation of the American University in Cairo. It is designed by Mind the gap and printed by 53Dots.
If you are in Lebanon, you can purchase Becoming Van Leo through the Arab Image Foundation. Send an email to [email protected] to place your order. For those of you who reside in Europe and further afield, the publication will soon be available for purchase on Archive Books' website.
---
CONVERSATION
​Exchange with Tarek Mourad
Tarek Mourad is a Brazilian-Lebanese artist whose practice revolves around the printed image, working primarily across analogue printmaking and analogue photography. He has been teaching at the Lebanese International University's fine arts and design department since 2018, and. In 2015, he founded Beirut Printmaking Studio (BPS), a collaborative space and platform that supports practitioners by offering workshops and courses in analogue printmaking and photography.
In December 2021, we sat with Tarek to speak about the relationship between photography and printmaking; the resurgence of interest in analogue photography today; and the impact that the local context in Lebanon have had on his own practice.
The Arab Image Foundation and BPS are currently collaborating on a joint exhibition project, bringing together images from the AIF and intaglio prints produced by the Beirut Printmaking Studio's community of practitioners. Titled In the Line of Relationships, the exhibition explores the relationship between the two mediums through a series of diptychs, creating a dialogue between the AIF's photographs and the printmakers' intaglio prints. This exhibition will first be presented at Fondation Taylor in France this spring, and will be shown in different venues across Lebanon in the second half of 2022.
This conversation is part of a series we have been having with practitioners and photographers close to the AIF. In 2021, we held a conversation with former press photographer Radwan Mattar, who donated 30,000 photographic objects spanning the 1980s and 1990s to the foundation; and with photographer Agop Kanledjian, a long-time friend of the foundation, who was the first to reproduce the collections' images using analogue photography.
---
PODCAST
​Lamha Podcast Episode 10: The Van Leo collection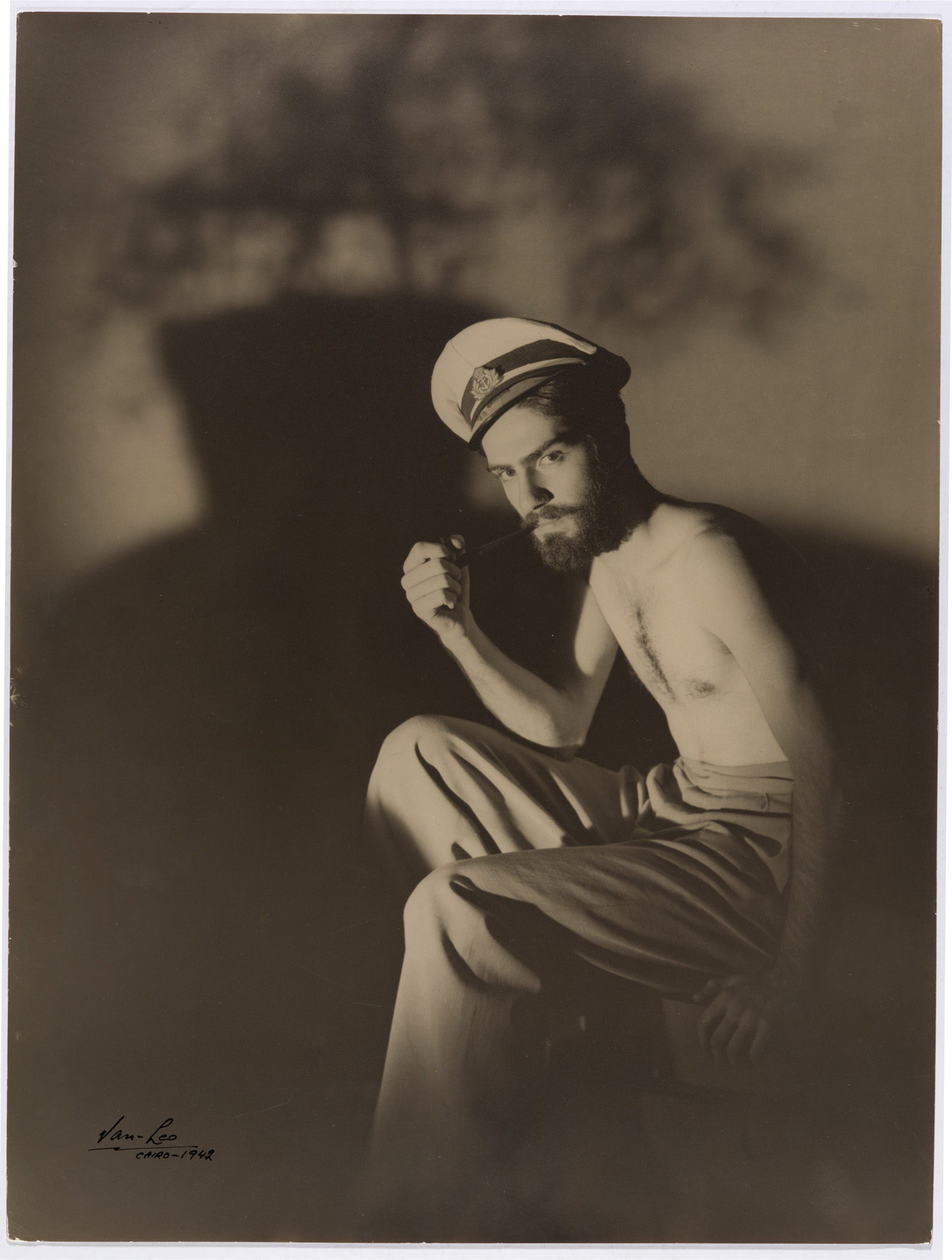 Lamha is a podcast in Arabic put together by the Arab Image Foundation with the aim of presenting the collections in its custody through a series of short snippets.
The tenth episode of Lamha presents a collection that has captivated the hearts and souls of all those who have seen it: the Van Leo collection. Leon Boyadjian, who came to be known as Van Leo, was one of the Arab region's most compelling studio photographers and portraitists, gaining much recognition in Cairo between the 1940s and the 1980s. Known for photographing iconic figures in the worlds of cinema and music, including Sherihan and Omar Khorshid, what is arguably his most dashing subject was closer to home: Van Leo himself.
Click here to listen to the podcast and learn more about these collections.
Lamha is produced in collaboration with Tunefork Studios, Beirut, Lebanon.
---

---

---
COMMUNITY HIGHLIGHT
​Discover what is happening in our community. We are proud to showcase individuals and organisations that have been supporting us along the way, in addition to those we in turn support through training and consulting services. We are also eager to tell you about initiatives and collectives we admire, and whose work and mission intersect with ours. Members of this fast-growing community will be showcased in every issue of our Stories.
​​
​In this issue, we bring your attention to:

Through a publishing practice grounded in collective, transdisciplinary, and cross-cultural collaborations, Archive Books is invested in un-weaving repressive narratives and reclaiming the archive itself as a tool which no longer categorises, but rather continuously un-fixes, de-archives, and re-archives through non-hegemonic models. As a community of practitioners collaborating across regions and socio-political environments, Archive Books is committed to disrupting Eurocentric epistemologies. As a result, their work is deeply rooted in a sustained scrutiny of the role of languages, visuality, and archives in the perpetration of the coloniality of knowledge. Their impulse to publish stems from the desire to disseminate stories for the subversive potential they can yield. As such, Archive Books conceives archives as sites, institutions, repositories of knowledge/power, systems of thought and violence, but also as counter-practices of collecting, preserving, disseminating and organizing experiences of resistance.
---
WORK IN PROGRESS
​Research on locally-sourced photographic conservation materials in Lebanon
Local paper samples photographed by Carla Salem.
In line with our continuous efforts to find more sustainable solutions for the preservation of photographic heritage, we have been conducting research on the types of paper, cardboard, and plastics manufactured in Lebanon. This research project aims at investigating suitable options for the safe rehousing of photographs, to reduce our dependency on materials purchased and shipped from abroad.
Thanks to crucial support from the Fund for the International Development of Archives (FIDA), we commissioned paper- and printmaker Carla Salem to research available literature and identify what qualifies as conservation quality material; establish criteria for each type of material, and compile a list of paper and plastic manufacturers; and coordinate with a laboratory to conduct sampling and material testing. 
We are currently awaiting the Oddy test results on samples collected from five local sources, after which we will be able to evaluate the findings. The Oddy test is used to determine whether a material is appropriate for use in an enclosed space with an artifact. It can detect the emission of potentially hazardous gasses emitted in a closed environment with high temperature and relative humidity.
The task of mapping local paper and plastic manufacturers is possibly the first in the country and can lead to a more grassroots and sustainable approach not only for the preventive conservation of photographs, but can also potentially serve as a database for other institutions wishing to preserve any type of collection in Lebanon. The findings of this research will be published and disseminated on our online platform and through our network.
---
LIBRARY RESOURCE
​Artisan camera: Studio photography from central India
​Photographs by Suresh Punjabi. Text by Christopher Pinney.
​Published by Tara Publishing, 2013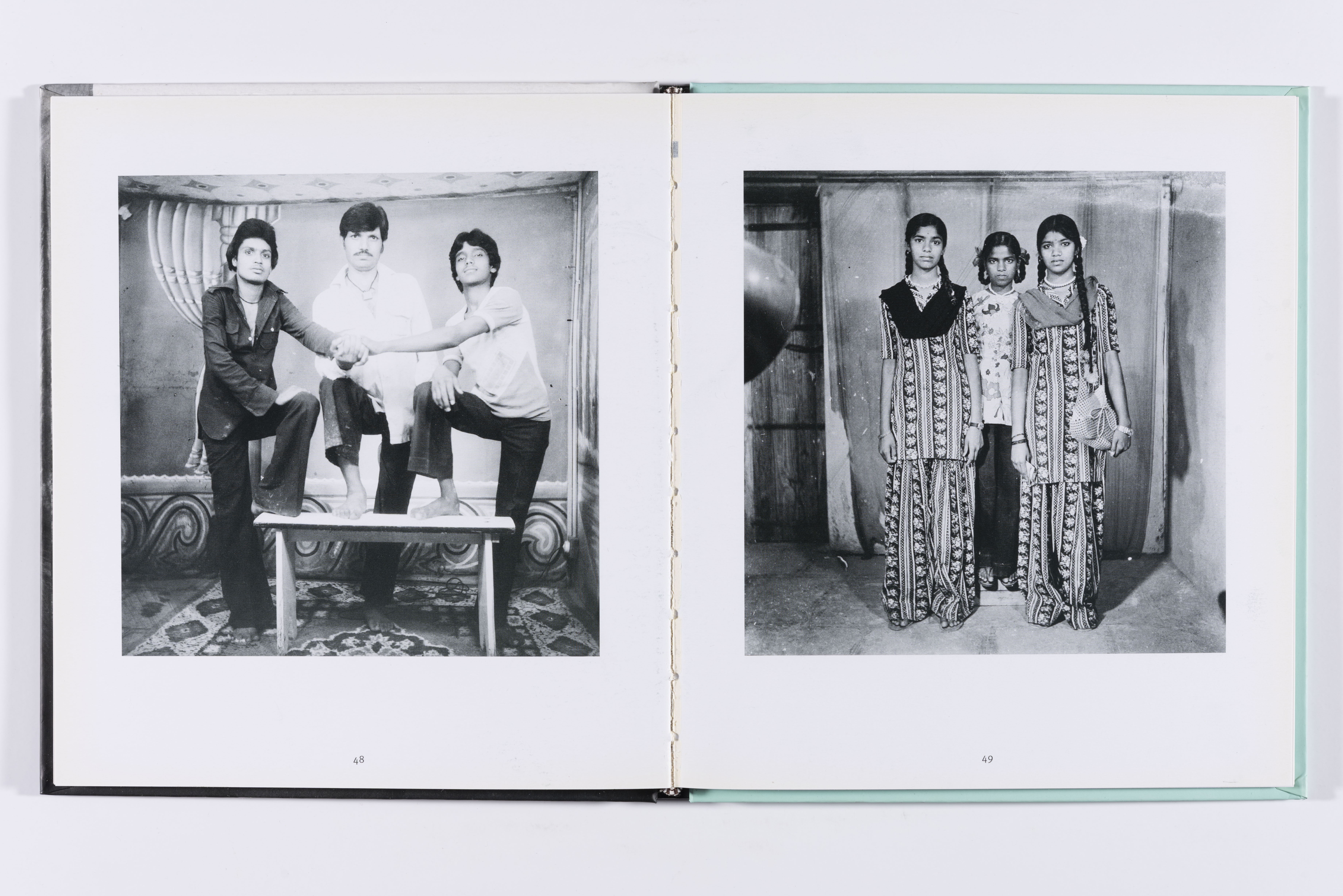 Artisan Camera is a testimony to an era of hands-on studio photography, when physical materials, together with the photographer's artistry, shaped the final image. This book features images from Studio Suhag in Nagda, a small town in central India. Suresh Punjabi – the studio's proprietor and photographer – showcases some of his photographs from the 1970s and 1980s. They evoke a world where the studio portrait was an important memento, capturing not just the "real" subject, but also a persona made over to meet the camera's eye. A richly argued essay by visual anthropologist Christopher Pinney – author of Camera Indica (1997) – places Punjabi's work in the context of a fascinating visual history. 
This title is available for consultation at the AIF Library. Read it at our premises, where you can also explore over 2,000 other books, every Tuesday and Wednesday from 14:00 to 17:00. Book your visit here.
---
A Face in Time: Egypt Photo Studios 1865-1939
​Introduction by Youssef Rakha. Edited by Sherif Boraïe.
​Published by Zeitouna, 2021
Images courtesy of Sherif Boraïe.
From the second half of the nineteenth century until World War II, Egyptian photographic portraits tell a remarkable story, their popularity and art driven by the burgeoning presence of the photo studio across the country, in every town and city. It is a story of the democratization of the image, with the photos spreading from royalty to an ever wider circle of subjects. In the subjects of these photos, we glimpse the wider story of female liberation, of modernisation, and nationalism. But above all, the story of these images and the studios that created them conjures up a world that was to disappear forever. It is a far more secular and cosmopolitan world, one that made room not only for posing but also for looking. In the age of the selfie, the power of these faces emerging from the fog of time cannot be overstated. The work includes 81 photographic studios plus many unknown, a plethora of races serving Egypt in a time of change, a time of plenty.
This book is the latest addition to the AIF Library, gifted by Sherif Boraïe, founder of Zeitouna.
---
TALK
​Conversations in the Time of Corona: Live
​5 December 2021 – Freud Museum, London
The Covid-19 pandemic has changed the way we live – and the way we think. The sense of disruption it provoked has also served as a platform for reflection and dialogue.
Conversations in the Time of Corona: Live is part of a series of discussions organized by the Foundation for Art and Psychoanalysis, and is inscribed in its Oral History Collection video series. In this conversation, curator Fedja Klikovac met artists Zineb Sedira and Richard Wentworth. They were joined by Dan Hicks, Professor of Contemporary Archaeology at the University of Oxford, with virtual participations Adila Laïdi-Hanieh, director general of the Palestinian Museum, and AIF director Heba Hage-Felder.
The conversation explored the broad impact of the Covid-19 pandemic, and the many cultural and political issues that have arisen during these difficult times. In line with the project's broader mission to actively support cultural dialogue, the exchange touched upon different approaches to collective memory; the future of museums; and our role in the production of cultural heritage.
---
EXHIBITION
​TripoliScope: In Search for Tripoli's Cinema Culture and Practices
​11 December 2021 to 9 January 2022 – Khoury building, Hay Al Bahr, Chekka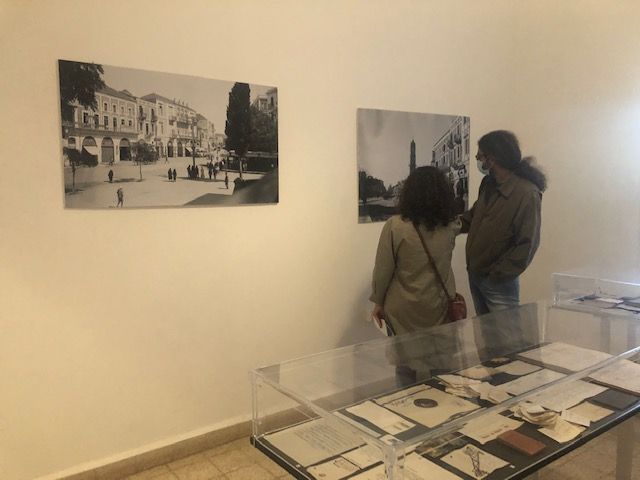 TripoliScope: In Search for Tripoli's Cinema Culture and Practices is a developing essay exhibition by UMAM D&R, curated by Nathalie Rosa Bucher.
The exhibition provides insight into the colourful history of cinema in Tripoli, as well as the social and cultural history of the city from the 1930s to the present. It is centered around the archive of the Société Commerciale Cinématographique Tripoli Liban (SCCTL), a company set up by Tripolitan businessmen in the 1950s, which successfully managed a group of cinemas in Tripoli and Mina.
Featuring photographs from the Jean-Pierre Zahar collection, which is in the custody of the Arab Image Foundation, the exhibition represents 41 cinemas and showcases archival material, photographs, posters, objects, and testimonies collected since 2013.
Read more about this exhibition here.
---
Surrealism Beyond Borders
​11 October 2021 to 30 January 2022 – Metropolitan Museum of Art, New York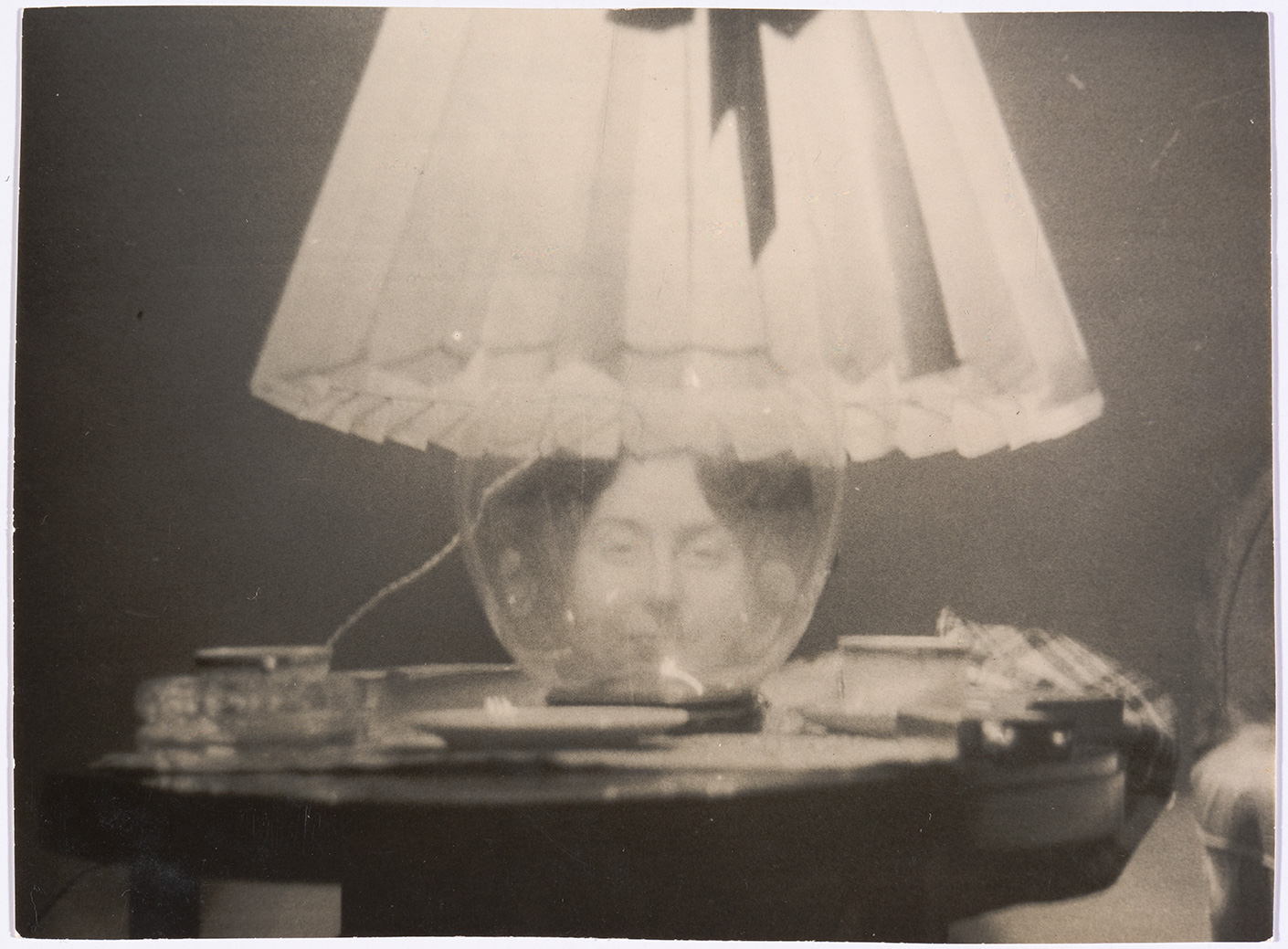 Since its inception, surrealism has had an international scope, but knowledge of the movement has been formed primarily through a Western European focus. Surrealism Beyond Borders reconsiders the true "movement" of Surrealism across boundaries of geography and chronology – and within networks that span Eastern Europe to the Caribbean, Asia to North Africa, and Australia to Latin America. Including almost eight decades of work produced across 45 countries, this exhibition offers a fresh appraisal of these collective concerns and exchanges – as well as historical, national, and local distinctions – that will recast appreciation of this most revolutionary and globe-spanning movement.
The exhibition features a portrait of Gulperie Eflatoun, captured by Georges Henein in Cairo in 1945. This image is part of the Gulperie Eflatoun collection, housed at the AIF. The writer Gulperie Eflatoun was part of the Cairo Surrealist collective al-Fann wa-l-Hurriya / Art et Liberté (Art and Liberty), alongside her sister, artist Inji Eflatoun.
Henein's photograph has taken on different readings. The exhibition focuses on what it sees as double exposure and as a testament to the wider network of the group. In his research, however, Akram Zaatari, through whom the image came to the AIF, claims this is not a superimposition, but simply a casual photo based on what Gulperie had told him: that she was at a dinner and Georges Henein asked her to sit behind a glass base of a light fixture, resulting in the ensuing distortion.
Read more about this exhibition here.
---
TRIBUTE TO OUR DONORS
​The Arab Image Foundation extends its appreciation to our current generous supporters that make our activities possible. We are equally grateful to those who wish to remain anonymous.
Major Supporters
Royal Norwegian Embassy in Beirut ▪ Arab Fund for Arts and Culture ▪ Al Mawred Al Thaqafi ▪ Foundation for Arts Initiatives ▪ The Violet Jabara Charitable Trust ▪ Getty Foundation
Project Supporters
Modern Endangered Archives Program (MEAP) at the UCLA Library, with funding from Arcadia ▪ Prince Claus Fund for Culture and Development ▪ Institut Français ▪ William Talbott Hillman Foundation ▪ Akram Zaatari ▪ Alexandre Medawar ▪ MAGRABi ▪ Fund for the International Development of Archives – FIDA ICA ▪ Victoria and Albert Museum – V&A ▪ Art Jameel ▪ New York University's Hagop Kevorkian Center for Near Eastern Studies
Post-Explosion Supporters
Financial donations – institutions: Prince Claus Fund for Culture and Development ▪ Cultural Emergency Response ▪ Cultural Protection Fund of the British Council ▪ Gerda Henkel Stiftung ▪ US Ambassadors' Fund for Cultural Preservation ▪ Mariët Westermann and the Pardoe-Westermann Family Fund ▪ Middle East and Islamic Caucus of Franklin & Marshall College ▪ Luminous-Lint ▪ Oteri General Construction ▪ Moore Archives & Preservation LLC ▪ GAPS LLC ▪ Blue Shield ▪ Book Works ▪ American Institute for Conservation of Historic & Artistic Works ▪ Savvy Wood Photography ▪ Benevity ▪ PhotoArts Studio ▪ Robert Rauschenberg Foundation ▪ Stanley Thomas Johnson Stiftung ▪ Europeana Foundation ▪ Rotary Club Essen-Gruga
In-kind donations – institutions: Institut National d'Histoire de l'Art ▪ Middle East Photograph Preservation Initiative ▪ Musée Français de la Photographie ▪ Klug-Conservation ▪ Centre de la Photographie
AIF could not have made this journey without all the individual contributors.
Click here for the full list of individual donors.
Thank you for those who have supported us in previous years: Sharjah Art Foundation, Pikasso, Ford Foundation, Graham Foundation.