Issue #2021.11
Coming home
لقراءة هذه النشرة باللغة العربيّة، اضغطوا هنا
If a society is defined by its poets, photographers, performers, musicians, film-makers, and justice-seekers, then many of us would belong. We mourn the physical absence of Etel Adnan, Latif Al Ani, and Samah Idriss, and many other beautiful souls perhaps unknown to us. We are touched by their humanity, and their unrelenting expressions of beauty, suffering, community, and justice. They represent an endearing home, a throbbing heart, long after the body has gone.
Belonging is not something we are given. It is a feeling we experience, and it starts with our families – the biological, the guardians, and those we choose during our lives. Far from being monolithic, communities, societies, and nations are evolving sentiments that we try to pin down with rituals, laws, boundaries, and tangible evidence. Sometimes, we express this sentiment in various artistic forms – blurring the lines between documentary and imaginary – and leaving the door open for many interpretations and multiple identities.
What world can we imagine if we draw on our own stories of tumultuous affinities; of discoveries and missed opportunities; of landscapes and smells near and far that we call home; of our own limitations to imagine a non-linear account of history?
Family albums are a window into this intimate storytelling, whether playful or hurtful, candid or formal. But like the practice of recording audio letters on cassette tapes or hand-writing letters reminiscent of the times before the digital era, how many of us have, or create, family albums today? How do we select from thousands of images? What sequence and what notes do we include? What have we lost or gained through digital possibilities? How do we substitute the feeling and smell of paper, cardboard or textile that make up the object of albums and leporellos?
Unlike many archives that only carry collections of professional photographers or photojournalists, our collection is diverse and includes the vernacular. The Arab Image Foundation is home to over 44 family albums that document the fleeting moments and intimate trajectories of its members. Finding, collecting, understanding, and preserving their historical value has been a burning passion. We are interested in what those photographs tell us. The home, the family, and the neighbourhood become a microcosm to extrapolate stories and details about life in a particular society and time.
From rare daguerreotypes in the 1840s to the ambrotypes and tintypes of the 1950s, the ease and speed of taking a photo evolved. With the advent of the card-mounted carte de visite, the possibility to re-print from a glass negative became a sensation. This heralded the age of photograph albums and in particular family albums. With time, photo studios became economically affordable, and photographers were more mobile with transportable cameras. They captured not only community and national events, but also entered people's homes; giving young and old a moment of fame with staged props. No longer the domain of the professional, families used their own cameras to snap shots of daily and intimate gatherings.
Offering an exceptional window into the realms of the intimate and the personal, preserving family albums and opening them up comes with many questions. Who owns those images? Is ownership shared among family members? What considerations should we have when such objects are deposited at the AIF or similar institutions? How does the private inform the public, and vice-versa, when it comes to family photographs? What can family photographs tell us about the moment in time when these pictures were taken? Or about class struggles and power dynamics, within society at large or even within the same family?
The abundance of family albums does not preclude their possible disappearance; both as objects and modes of documentation. Vernacular photography has indeed mushroomed with digitisation, and in a sense, melted the boundaries between the private and the public, and yet, it is more ephemeral. Perhaps with time, it may even become less prominent in our lives.
Friday 3 December 2021
---
Header image: 0247az00005, 0247az – Alicia Simon de Azar collection, courtesy of the Arab Image Foundation, Beirut.
---
WORK OF A PRACTITIONER
​Tamara Sawaya: Forget-me-not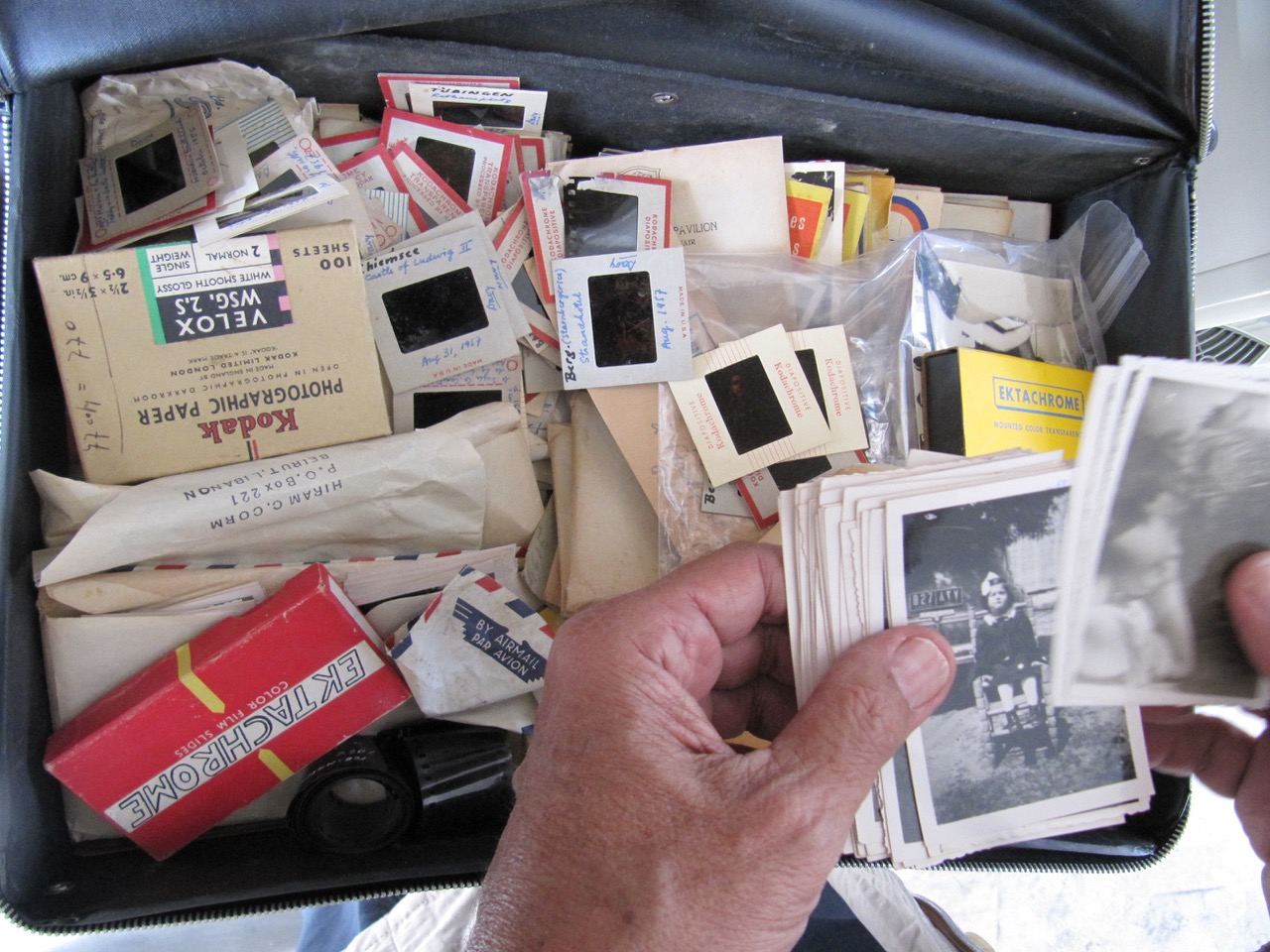 Photographs have a life and a story of their own – but how can we trace it, and who gets to tell it?
Tamara Sawaya was at the forefront of the preservation lab at the Arab Image Foundation for over ten years – from 1998 to 2010 – caring for the photographic objects in its custody and teaching the meticulous craft of archival work to countless others who walked through the foundation's doors. Though intending to take a sabbatical upon her departure from the AIF, Tamara gravitated towards the world of photographic conservation once more, moving her knowledge and know-how from the institutional realm to the intimacy of the family home.
Having established Forget-me-not in 2015, Tamara now helps families organise, catalogue, store, and digitise their own photographs, ensuring that these objects and the many stories they tell are well-kept and looked after.
Every family archive is unique, but Tamara insists that "people reconnect with their own past and history once their family photographs are organised."
Tamara has worked closely with about ten families on sorting and classifying their archives. One attribute they all have in common is the state of disarray they are initially in – something that Tamara ascribes to the recurrent displacements that many families in Lebanon were subjected to, being forced, each time, to pack their personal belongings in haste and relocate. The labour that is required to go through these personal documents requires both great attention and considerable trust. The intimacy of the private home has a sanctity and a reverence to it. Here, we are dealing not just with photographic objects, but with people's own narratives and nuanced histories.
Crucial to the process of documenting these stories are the people pictured in them and those who hold them in their custody.
"The most important thing is to talk to these families about their photographs, especially when you don't have inscriptions on the back of the pictures," maintains Tamara. "It's important to ask them about these images especially while they're still alive, because they're the ones who will remember the people depicted within them, but also the different places where photographs were taken. It's part-investigative, part-archeological work."
Every family archive is different. Learn more about Tamara's work and the family archives she has helped to organise here. You may reach her at [email protected]
---
TALK
​On copyright and custodianship: A conversation with lawyer Pierre El Khoury – 2 December 2021
What are the legal and ethical considerations to bear in mind when attempting to make photographic and archival collections available online? What is at stake when intimate moments captured in photographs are made public? How are these questions addressed in the local context, and how does the copyright law in Lebanon tackle them?
We recently held a conversation with lawyer and intellectual property (IP) specialist Pierre El Khoury, exploring the subject of custodianship and copyright, especially in relation to institutional collections in Lebanon. The talk was moderated by AIF director Heba Hage-Felder.
This conversation followed a series of workshops inviting interlocutors in Lebanon working around archives to reflect jointly on intellectual property and access. These workshops were co-organised by the Orient-Institut Beirut, the Sursock Museum, and the Arab Image Foundation in March and April 2021.
To watch the conversation, click here.
---
PODCAST
​Lamha Podcast Episode 9: The Sandrine Farès and Alicia Simon de Azar collections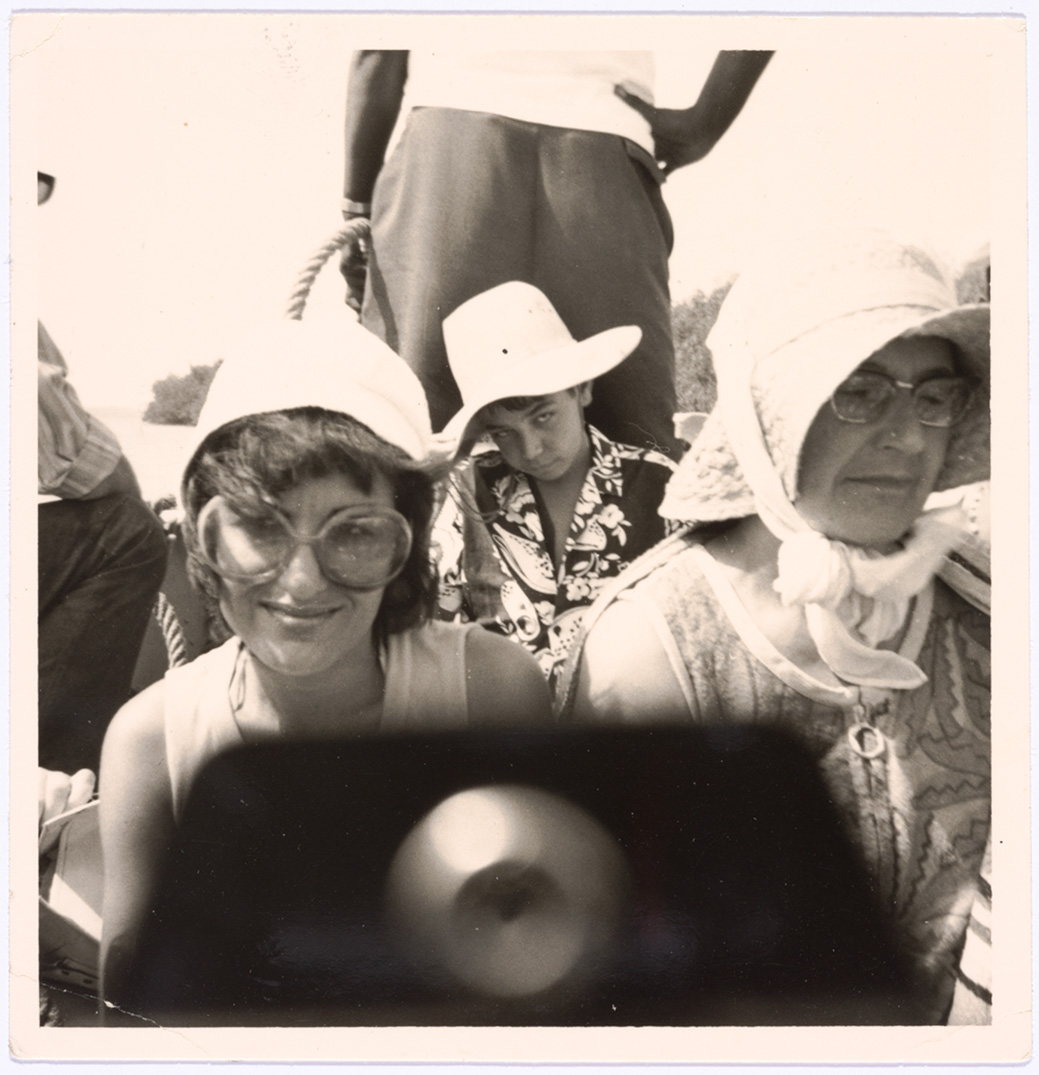 Lamha is a podcast in Arabic put together by the Arab Image Foundation with the aim of presenting the collections in its custody through a series of short snippets.
The ninth episode of Lamha presents two collections from the Lebanese diaspora in South America and Africa: the Sandrine Farès and Alicia Simon de Azar collections. The sheer number of people depicted in these images, not to mention their intimate nature, evokes important questions. Who has the right to handle these images – and who owns them? Though the answers to these questions may not always be clear-cut, these images remain an important document and record of the lives of the Lebanese diaspora, across different geographical and cultural contexts.
Click here to listen to the podcast and learn more about these collections.
Lamha is produced in collaboration with Tunefork Studios, Beirut, Lebanon.
---

---

---
COMMUNITY HIGHLIGHT
​Discover what is happening in our community. We are proud to showcase individuals and organisations that have been supporting us along the way, in addition to those we in turn support through training and consulting services. We are also eager to tell you about initiatives and collectives we admire, and whose work and mission intersect with ours. Members of this fast-growing community will be showcased in every issue of our Stories.
​​
​In this issue, we bring your attention to: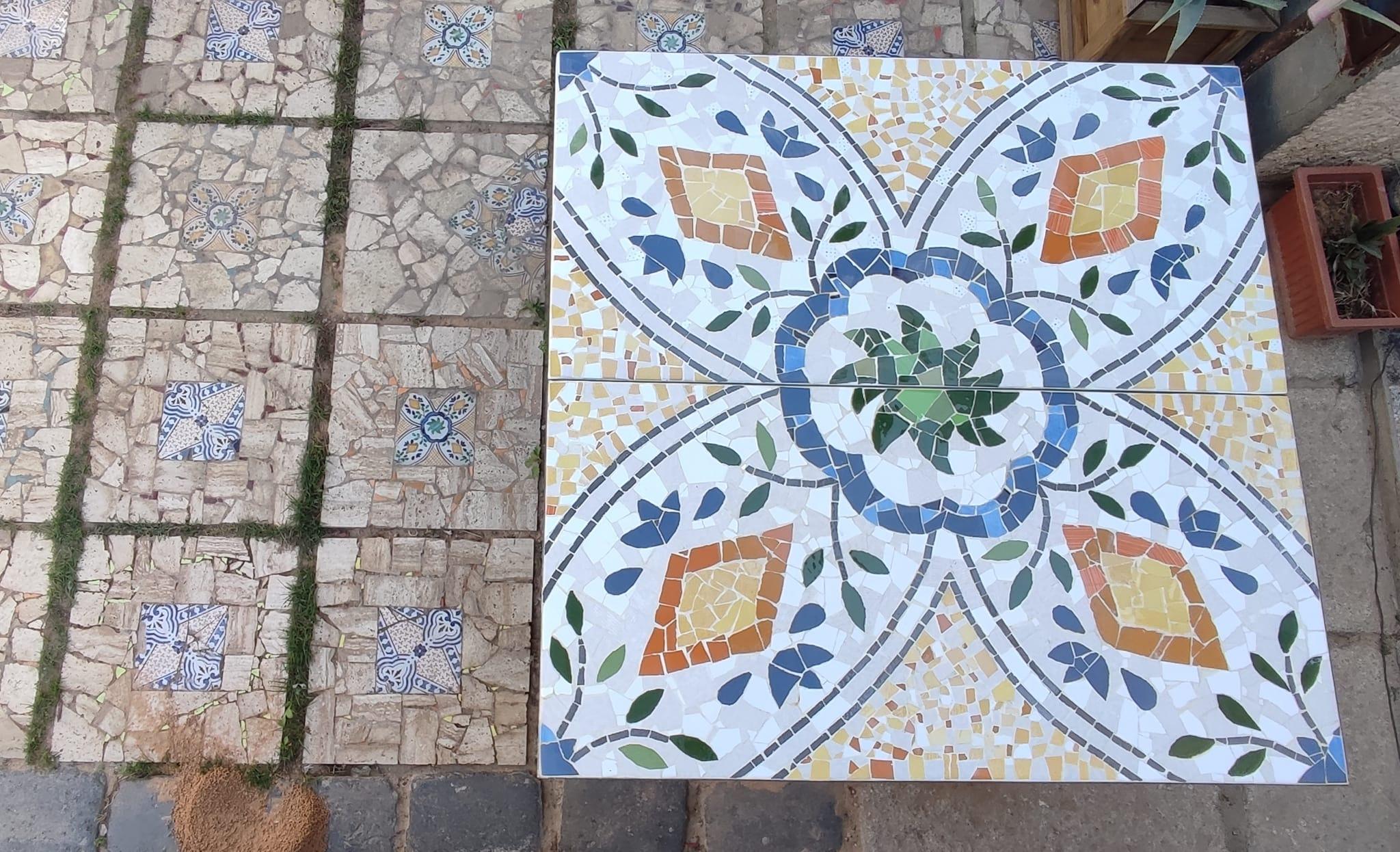 Bayt Ali Gana is a project space dedicated to archival practices; research; exhibitions; curatorial work; training and education; debates and discussions; and community engagement. Founded in 2014 by Hadia Gana – primarily for the preservation and protection of the work and archive of her late father, artist Ali Gana – Bayt Ali Gana is located in the suburbs of Tripoli in Libya. The building housing Ali Gana's collection and archive is the family home, which is currently being rehabilitated to accommodate and fulfill the project's mission. Bayt Ali Gana will be the first art museum in Libya. A tribute to Ali Gana's legacy, the space also aims to support emerging artists, and to provide a platform for cultural exchange and encounters.
---
WORK IN PROGRESS
​Digitising the Photo Jack collection
Video: Mahmoud Merjan / AIF.
Agop Kouyoumjian (1921-2002) worked as an itinerant photographer in and around Beirut before eventually moving to Tripoli, where he opened his first studio, Studio Photo Jack. Together with photographers Sarkis Restikian and Setrak Albarian, Koujoumjian shot hundreds of "photos surprise," capturing impromptu moments from passersby's daily lives. Kouyoumjian used five drawer cabinets to store some 1,250 35mm film rolls, consisting primarily of these "photos surprise." Some of these film rolls were acquired by the AIF in 2001 via Akram Zaatari, who made an initial selection from Ahmad Arabi; the remaining negatives that were still with Arabi were acquired by the foundation in 2011.
Earlier this year, the AIF received a grant from the Arcadia-funded Modern Endangered Archives Program (MEAP) at the UCLA Library, intended for the preservation, digitisation, and documentation of this unique collection. The preservation lab has finished processing the collection, with all five drawers having been dusted and catalogued. As of November, the digitisation lab has launched the digitisation campaign of the 35 film rolls. An integral part of our approach at the AIF is to care for the photographic objects in our custody in their entirety – and not just their subject matter. The answer to how we can digitise these uncut film rolls without compromising their integrity as objects came in the form of Negative Supply's Film Carrier 35MD, a unique piece of equipment that scans full-length rolls of 35mm film. Even so, such an instrument would have been obsolete without the eye and dexterity of the talented members of our digitisation lab: Christopher Baaklini, Asadour Garvanian, and Mahmoud Merjan.
In this issue, digitisation officer Christopher Baaklini tells us about his experience of working on the Photo Jack collection.
​
You've digitised all sorts of photographic objects over the years: paper prints, stereoscopic views, glass plates, albums. What is different about working on the Photo Jack collection?
CB: This is the first time that we work on a film roll in its entirety. Most of the negatives we have at the AIF are in the form of strips, which we scan individually. But to scan a whole roll is a completely different experience, and an interesting one, to say the least. It feels like you're going in full circle, because you get to see how the film was shot, from the first snapshot to the last. It's almost as though I'm looking through Agop Kouyoumjian's lens directly. In a way, I get to relive his experience, and more than that, it feels like I'm the one taking these pictures, especially when I'm converting the pictures to positives.
What can you tell us about these images?
​
​CB: What I can tell you is that looking at them sequentially, one after the other, nonstop, can be a bit hypnotizing. Many of these shots were taken from the same angle. Agop Kouyoumjian often did this: he would stand in one place, fix the camera, and take pictures of different people in that same spot. So you end up with the same frame in all the photographs, and when you look at them in sequence, the street itself transforms into a studio backdrop.
Can you tell us more about the technical part of the process?
​​
​CB: We've never used this equipment before, and it was a bit challenging first. The hardest part is placing the film into the film carrier. This can take some time, but after that, it's smooth sailing, because the machine automatically detects the edges of the frame and moves the roll accordingly. We can usually scan a hundred images a day, but with this equipment, I have now gone up to 300 a day, and I expect the process to become faster as we gain more experience with the handling.
What struck you the most about these photographs?
​​
​CB: More than the views of Tripoli itself, it's the individuals in the photos. How they dressed, how they posed, how they smiled or frowned. It makes me wonder what kind of life they were leading, and how different it is from our present day. But also, who are they? Where are they now? Why did they say "yes" to being photographed by a stranger in the middle of the street? – in case they did. And did they ever visit his studio to retrieve their photographs?
---
LIBRARY RESOURCE
​Family Papers: Studies in the Contemporary Social History of Palestine
​Edited by Zakaria Muhammad, Khaled Farraj, Salim Tamari, and Issam Nassar
​Published by the Institute for Palestine Studies, 2009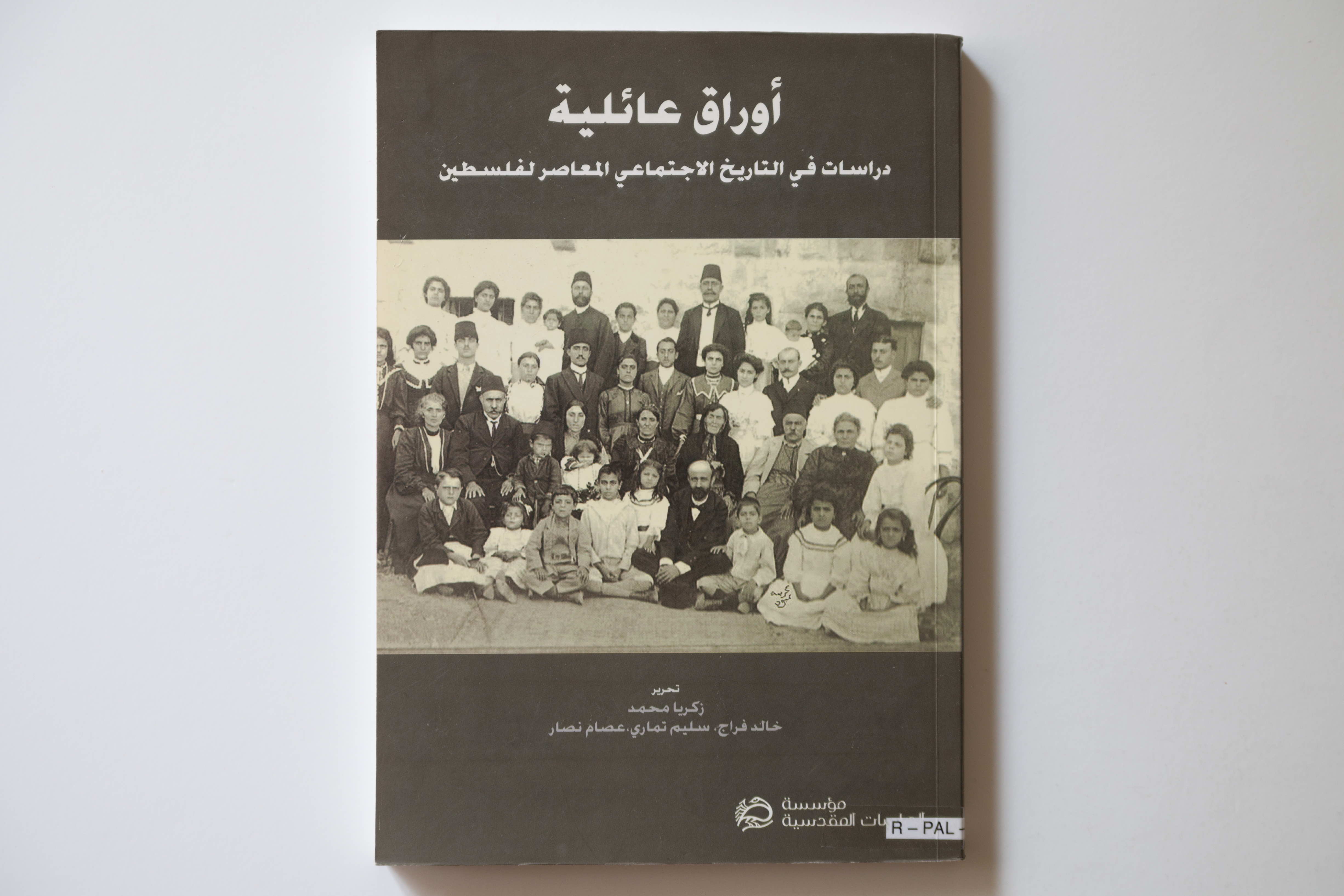 Family Papers explores the modern history of Palestine through the prism of family documents, memoirs, diaries, and photographs. The book examines multiple archives as crucial primary documents for the study of Palestinian history. These include the archives of churches in Jerusalem, the records of religious, civil, and military courts, and the building register in Palestine, as well as the private journals of the Palestinian elite during the British mandate,. Family Papers also tells the story of Karima Abboud, widely considered to be the first woman photographer in Palestine, the first male photographer in the country being Khalil Raad.
This title is available for consultation at the AIF Library. Read it at our premises, where you can also explore over 2,000 other books, every Tuesday and Wednesday from 14:00 to 17:00. Book your visit here.
---
OBITUARY
​Latif Al Ani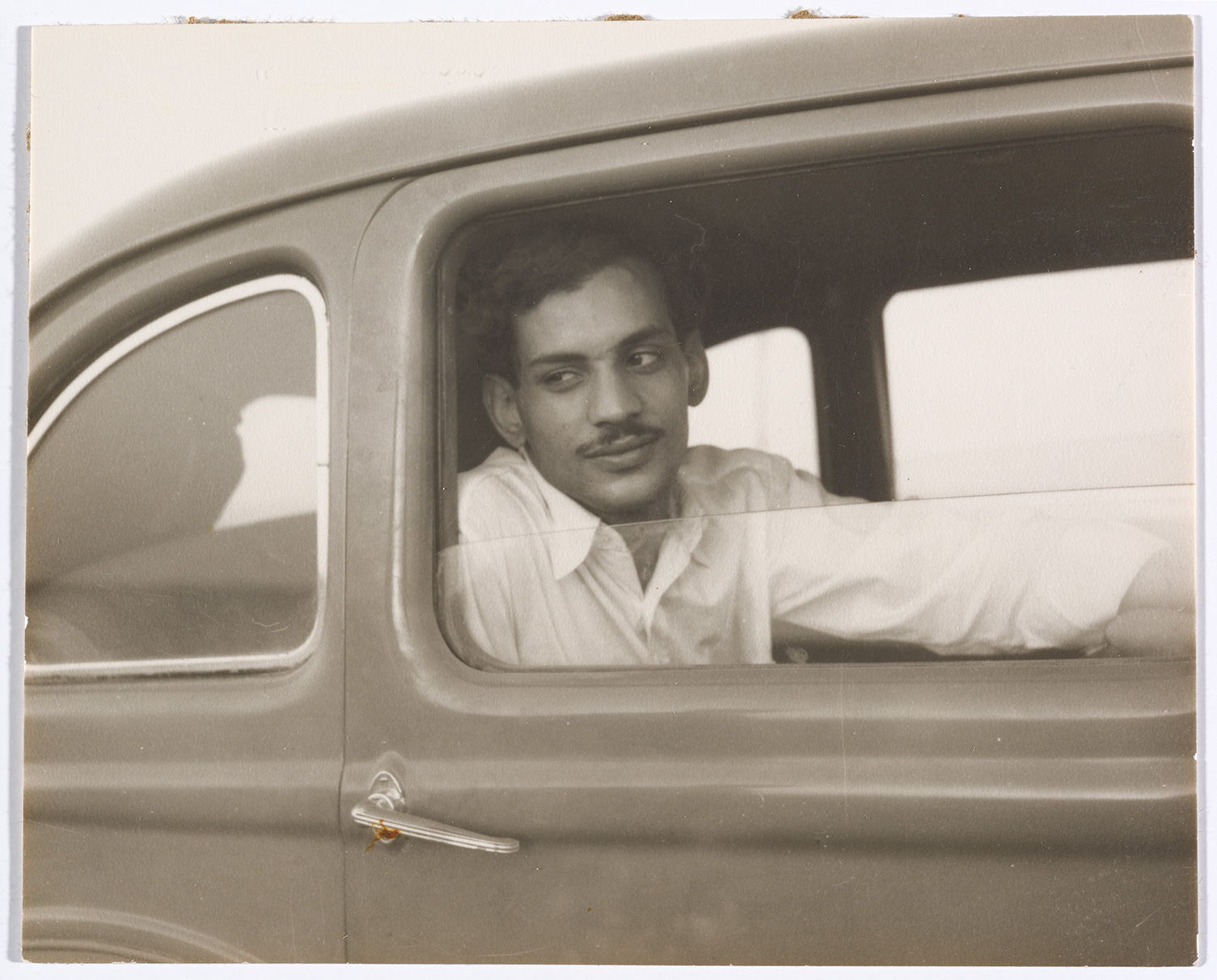 We are deeply sorrowed by the passing of Latif Al Ani, one of Iraq's most prominent photographers, and a close friend of the Arab Image Foundation, who passed away in Baghdad on 18 November 2021, aged 89.
Al Ani's photographs are a testament to his enduring preoccupation with depicting his homeland, Iraq, bringing together images that document both the mundane and vitality of everyday life; as well as the country's cinematic landscapes. He was known to have experimented with different photographic techniques, including aerial photography, having taken myriads of aerial shots of Iraq.
Al Ani was solicited to participate in exhibitions up until his passing. In November 2021, less than a month before his death, his work was on view at Paris Photo.
In the year 2000, Yto Barrada, a member of the AIF at the time, met Al Ani on a research trip to Iraq, where she selected a large number of negatives from his collection that were subsequently acquired by the AIF. Nearly ten years later, Al Ani donated 67 additional paper prints to the foundation, primarily made up of photographs of him that were taken by his friends and colleagues between 1955 and 2018.
The sixth episode of our monthly podcast, Lamha, was dedicated to the Latfi Al Ani collection, housed at the AIF. You can listen to it here.
We lost a great photographer, and a kind and generous friend. Our thoughts are with his family and loved ones.
---
WORKSHOP
​All-Around Culture: Youth-led cultural and civic initiatives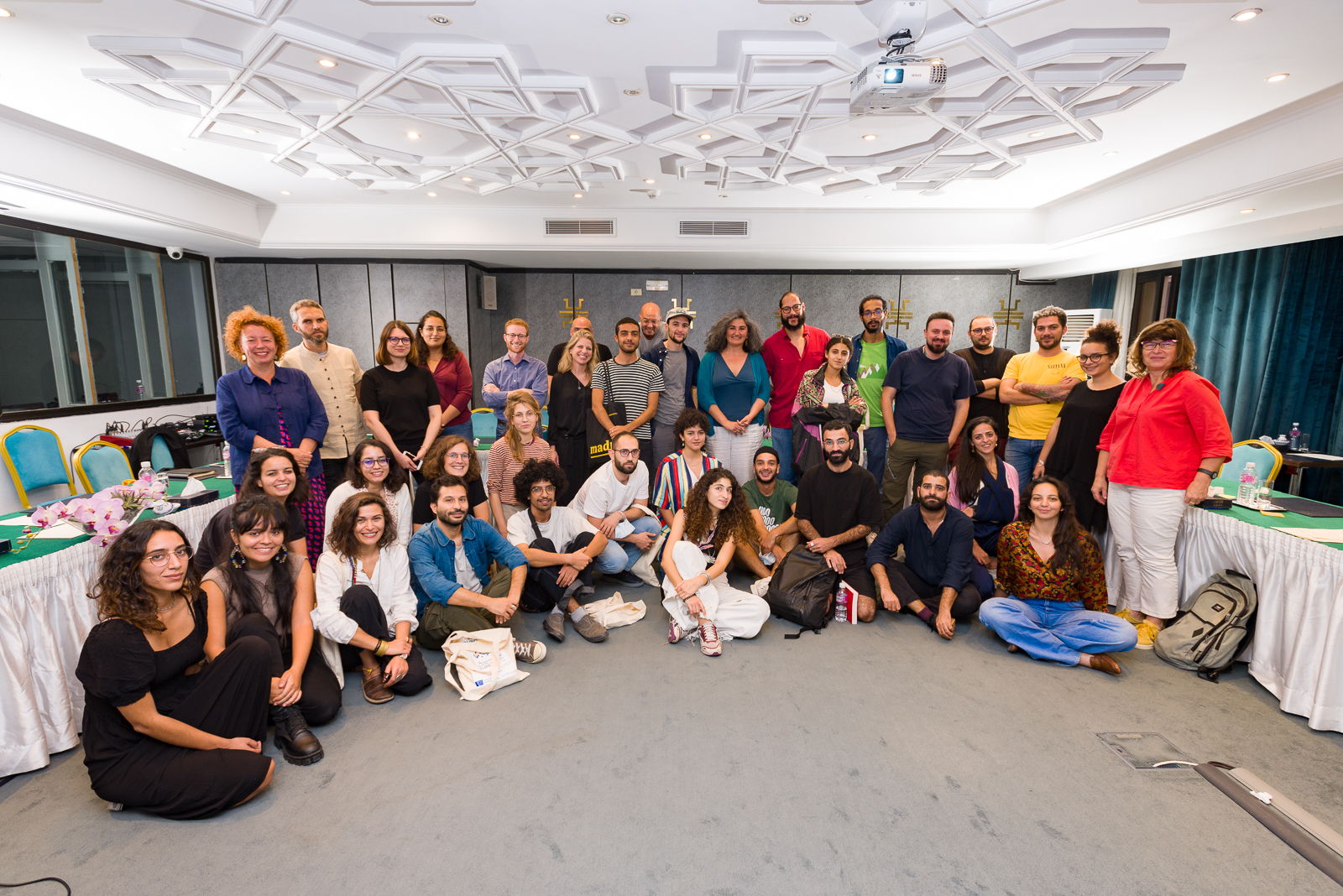 All-Around Culture is a programme co-funded by the European Union, with a mission to bridge the gap between culture, citizenship, and local territories. One of this programme's components, titled "Youth-led cultural and civic initiatives," is implemented by the Tunisian association L'Art Rue. This element of the programme aims to encourage community and contextual projects by adopting collaborative approaches; and to increase the knowledge and capacities of young artists, collectives, and cultural actors from disadvantaged areas.
As part of this programme, AIF director Heba Hage-Felder gave a workshop in Tunis in which she presented the evolution of the foundation, relaying to the participants the possibility of accessing and activating photographic objects as part of artistic or research practices. She also worked on a one-on-one level with some of the participating artists on their specific projects.
---
PUBLICATION
​Becoming Van Leo
Video: Karl Bassil.
More than ten years in the making, a three-volume publication about the Egyptian-Armenian photographer Levon Boyadjian, better known as Van Leo, will soon be available. Titled Becoming Van Leo, this project is authored by AIF member Karl Bassil, in collaboration with Negar Azimi, also an AIF member, and Van Leo's niece Katia Boyadjian.
Drawing on the Van Leo collection housed at the AIF, and the archive of the American University in Cairo (AUC), this 600-page publication features more than a thousand photographs, and recounts the many lives of one the region's most celebrated photographers.
The launch of the book will be announced soon, so stay tuned!
Becoming Van Leo is co-published by the AIF and Archive Books (Berlin), and printed by 53dots (Beirut).
---
TRIBUTE TO OUR DONORS
​The Arab Image Foundation extends its appreciation to our current generous supporters that make our activities possible. We are equally grateful to those who wish to remain anonymous.
Major Supporters
Royal Norwegian Embassy in Beirut ▪ Arab Fund for Arts and Culture ▪ Al Mawred Al Thaqafi ▪ Foundation for Arts Initiatives ▪ The Violet Jabara Charitable Trust ▪ Getty Foundation
Project Supporters
Modern Endangered Archives Program (MEAP) at the UCLA Library, with funding from Arcadia ▪ Prince Claus Fund for Culture and Development ▪ Institut Français ▪ William Talbott Hillman Foundation ▪ Akram Zaatari ▪ Alexandre Medawar ▪ MAGRABi ▪ Fund for the International Development of Archives – FIDA ICA ▪ Victoria and Albert Museum – V&A ▪ Art Jameel ▪ New York University's Hagop Kevorkian Center for Near Eastern Studies
Post-Explosion Supporters
Financial donations – institutions: Prince Claus Fund for Culture and Development ▪ Cultural Emergency Response ▪ Cultural Protection Fund of the British Council ▪ Gerda Henkel Stiftung ▪ US Ambassadors' Fund for Cultural Preservation ▪ Mariët Westermann and the Pardoe-Westermann Family Fund ▪ Middle East and Islamic Caucus of Franklin & Marshall College ▪ Luminous-Lint ▪ Oteri General Construction ▪ Moore Archives & Preservation LLC ▪ GAPS LLC ▪ Blue Shield ▪ Book Works ▪ American Institute for Conservation of Historic & Artistic Works ▪ Savvy Wood Photography ▪ Benevity ▪ PhotoArts Studio ▪ Robert Rauschenberg Foundation ▪ Stanley Thomas Johnson Stiftung ▪ Europeana Foundation ▪ Rotary Club Essen-Gruga
In-kind donations – institutions: Institut National d'Histoire de l'Art ▪ Middle East Photograph Preservation Initiative ▪ Musée Français de la Photographie ▪ Klug-Conservation ▪ Centre de la Photographie
AIF could not have made this journey without all the individual contributors.
Click here for the full list of individual donors.
Thank you for those who have supported us in previous years: Sharjah Art Foundation, Pikasso, Ford Foundation, Graham Foundation.