Issue #2021.09
The hour of lead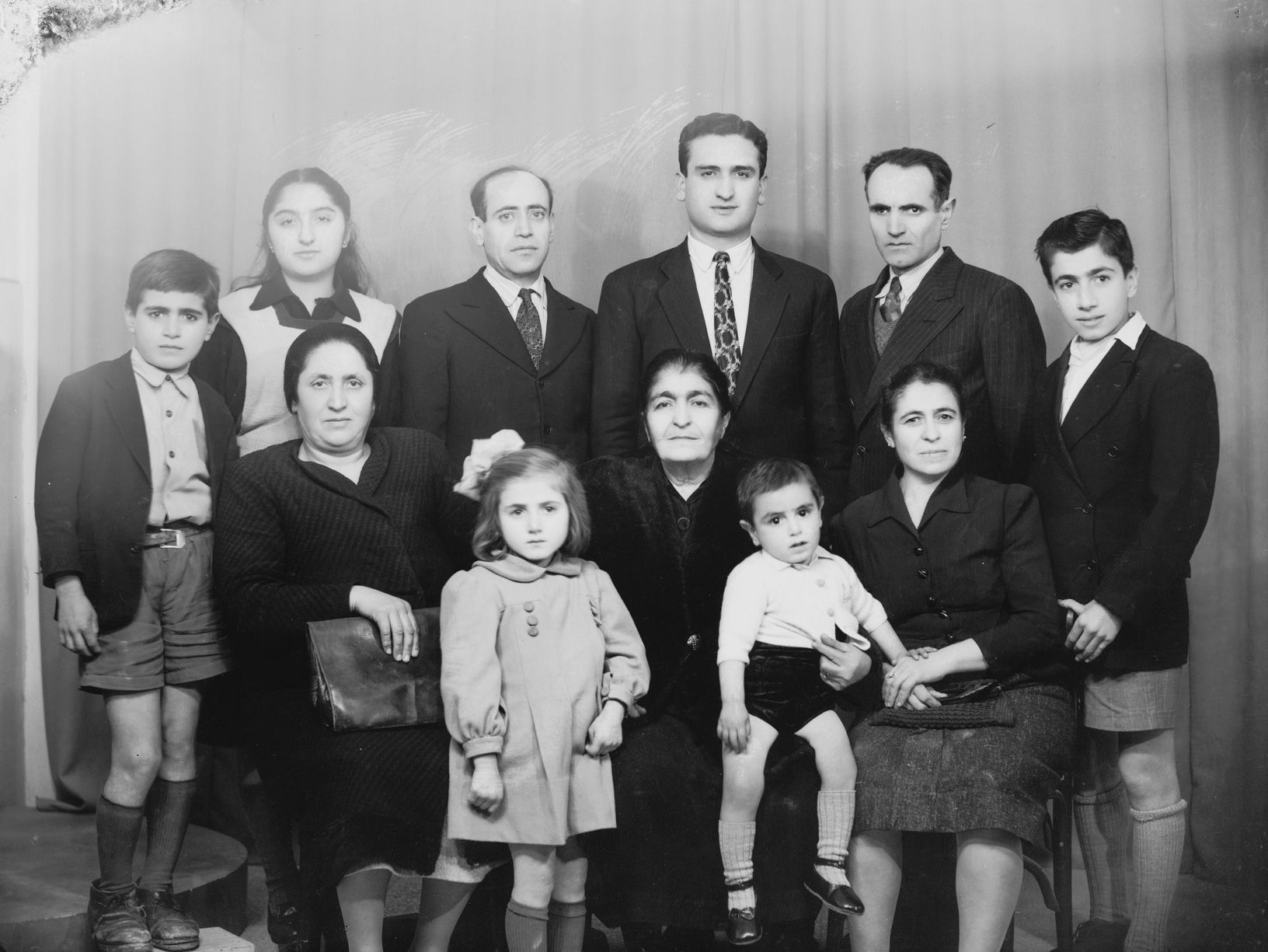 لقراءة هذه النشرة باللغة العربيّة، اضغطوا هنا
لا للألم
​بل مكانه بعد أن يزول
​مكانه الذي له
​يبقى موجعًا
​لشدّة ما يزول
بسام حجار، سوف تحيا من بعدي
In his book You will live after me (2001), Bassam Hajjar wrote, "It is not pain, but rather its place after pain is gone; its place that stays sore for its sake, for the intensity of what is gone."
Taking on the world requires well-being; a sense of strong emotional, physical, and mental balance. Experiencing pain is part of our corporality because it alerts us to danger. Suffering, on the other hand, is a fundamentally personal affliction. It is our reaction to something that happens around us.
Memory is also individual; we are selective in our recollection based on our experiences and disposition. And yet, we speak of collective pain, suffering, and memory.
To be connected and to be part of something larger than oneself is to mirror our existence. We grieve over a calamity in Algeria or Nicaragua because we are human. We assume that our suffering is unrivaled, and that is only human. We relate to what is happening in Yemen and Western Sahara because we are touched by a resoluteness to fight injustice, wherever it may be.
How are we each affected by life's trivia and tragedies? What type of suffering or state of agitation compels us to react? What stirs a volcano in us? Is it enough to feel repulsion and remorse to fight against cruelty?
The onslaught of daily images of violence is ethically debatable and does not necessarily push us to question the root causes or to feel obliged to take action. Photographs are one of many mediums that may arouse curiosity and perhaps make us more aware about injustices around us. It is only when we decide to challenge such indignation that we become politically active.
Such is the powerfully subtle work of the photographer Hrair Sarkissian, who does not shy away from researching mass graves and public killings, or presenting those persons and familiar spaces that have been deliberately made absent. Similar to what Susan Sontag describes in her book Regarding the pain of others (2003), Hrair captures the humble realisation that being moved by images emotionally and historically does not automatically mean transformation and saving lives, but simply a moment of realisation which, when combined with humane action, may change someone's life. At best, it may make us better people.
When the Swiss Quaker missionary set out to create an institution for the well-being in 1898 in Lebanon, his idea was to care for the mentally afflicted in a humane way. Little did he know that the last discharged patient would be in 1982 at the height of the civil war. Chaghig Arzoumanian takes us on a haunting visual journey in her 2017 book on the Asfourieh – a term which later became known as the mental sanitarium, a derogatory reference linked to societal shame and stigma around depression and mental illnesses.
Much like the scale of mental well-being, the complexity of human emotion cannot be staged in a photo studio. And yet, a piercing look or a blank demeanor leaves equal room for the imagination. Such is Issa Touma's collection from Syria, featured in our monthly podcast.
Often what we forget is that in challenging, even traumatising contexts, life does go on. Just as we lament a loved one unfairly put behind bars, we may experience the wonder of a newborn on the same day. While feeling helpless about a family plunging into depravity, we may ourselves be part of a group that stands in solidarity with many others. A joke, a song, an afternoon ray of sunshine may perforate bleak moments.
In the midst of insane events, we are capable of turning to dark humour and satire. Mental health is also about finding those moments of sunshine and daily pleasures to cope with multiple realities and to acknowledge that our system may be offbeat and in need of care.
We never have to go too far to find tragic comedies. Well, even if we intended to, the debilitating fuel shortage obstructs us, but does not stop our team from laughing at attempts to fuel solidarity, literally! Perhaps, the 17-second video provides much-needed comic relief.
What petrol does not service, the sun does, in abundance. It has been one month since we successfully installed solar panels that provide 10 Amps, and the writing is on the wall… well, more like the reading is all in an App. Watch the presentation by our two ardent colleagues to know more about the 6-months process, studies, and system we eventually chose based on our needs. The Arab Image Foundation is grateful to the Royal Norwegian Embassy for their responsiveness and critical support on this pilot project.
Drawing parallels between a vast Romanian collection and photographs at the Arab Image Foundation, Yasmine Eid-Sabbagh searched for the humour, the mundane, and fleeting moments of fun expressed in images. Not an easy feat but lest we forget, life and memories are not only about grey matter, but all the colours and cynicism in between.
Family albums are also treasures for tracing our state of being, whether staged or caught off-guard. We take you behind the scenes to explain how our preservation, digitisation, and research teams worked on the 44 albums in our custody. We cannot wait to share them online soon, with a viewer experience.
We are about transmitting knowledge, and hopefully, the humour in our work. It was almost a year ago that the AIF team put together a one-week online course right after the Beirut port explosion for our colleagues at the Basement Cultural Foundation (BCF) in Yemen. Our damaged premises looked like a war zone with workers, plastic shields, and noise everywhere. In the middle of this surreal context, we managed to share the basics of setting up an alternative archive; discussing the conceptual, practical, and technical realms of caring for photographs; and providing wider access to them. It is heartwarming to read on our Lab page what was received on the other end.
The amalgam of our experiences and that of others remains limited unless captured and shared broadly. The team has been busy collecting and reflecting on its past 24 years, speaking to many who have passionately given time and effort to the foundation. We will eventually disseminate those stories. This resonates with our community highlight for this month. In this issue, we turn to the Arab Council for Social Studies (ACSS), which strives to enrich public debate; to promote social science research about the challenges facing Arab societies, and to inform public policy.
Friday 15 October 2021
---
Header image: 0126to00007, 0126to – Issa Touma collection, courtesy of the Arab Image Foundation, Beirut.
---
WORK OF A PRACTITIONER
​Chaghig Arzoumanian: On Fools and Lands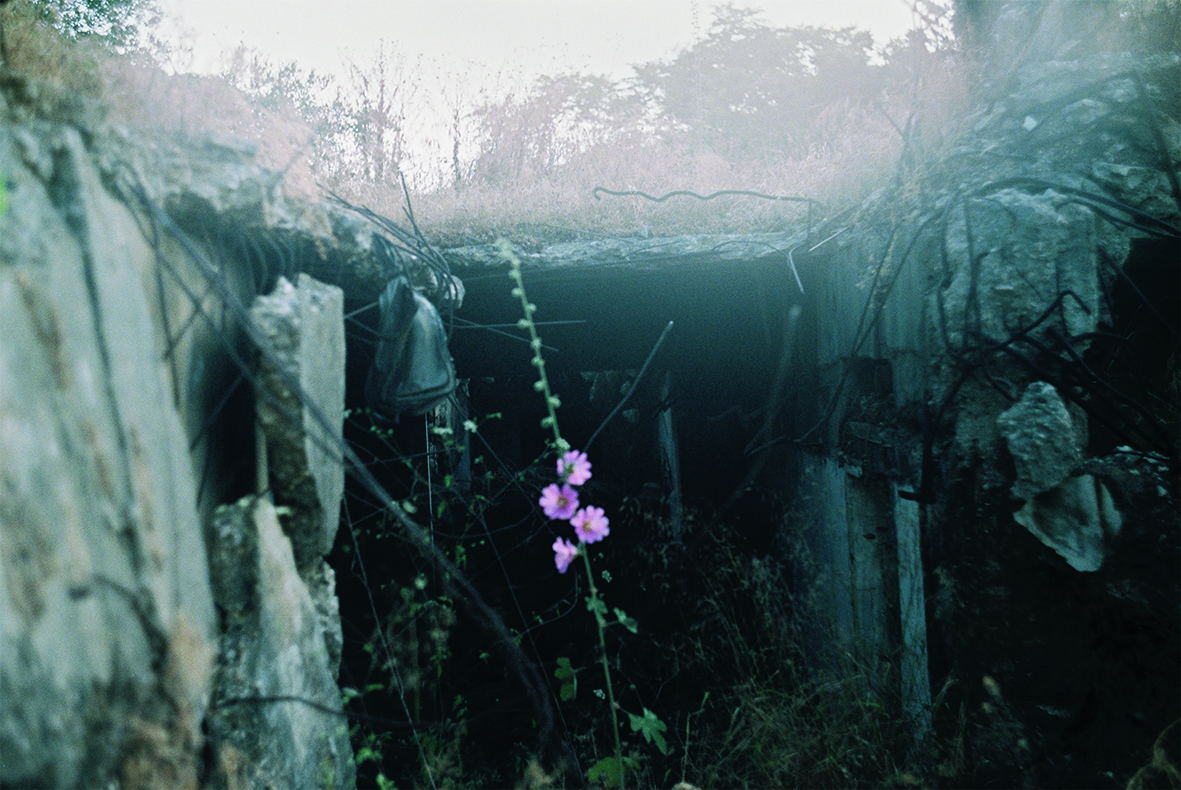 In 1898, the Swiss quaker Theophilus Waldmeier founded what he would call "The First Home for the Insane" in Asfourieh. Its mission was to care for the mentally ill without any religious, class, or ethnic segregation. It was the first institution to introduce psychiatry to Lebanon, employing avant-garde therapeutic methods; and throughout its 75 years of existence, the doctors who worked there struggled to reshape how people viewed mental illness in Lebanon and the region. The hospital's founders stressed the importance of the land's environment, which was calm and salubrious. They cultivated its fertile soil, planted olive trees, dug wells, and managed farms. This, they believed, had a direct effect on the body and the mind.
In 1973, in an attempt to keep up with the modern world, the medical and administrative board sold the land of Asfourieh and started building a new hospital in Aramoun, which was meant to open in June 1976. But when the Lebanese civil war broke out in 1975, it was destroyed; the knowledge acquired over the years by this pioneering institution was deemed unworthy of saving in the postwar period, and it vanished from memory.
Chaghig Arzoumanian's publication On Fools and Lands tells the history of Asfourieh through the prism of the hospital's archives and its landscapes. How was it shaped? How did it function? What choices were made? The book is also a reflection on the environment: how can a place influence its occupants, and how can they in return leave their marks on it? Are these identifiable? How does photography capture traces and reveal the invisible?
Chaghig Arzoumanian is a filmmaker and film editor based between Paris and Marseille. Her first feature film, Geographies, premiered at Cinéma du Réel in 2016. She is the editor of several feature documentaries, including Crossing the Seventh Gate (Forum Berlinale, 2017) and Before The Dying Of The Light (IDFA, 2020), both directed by Ali Essafi. She is currently a doctoral candidate in Film Aesthetics at Université Paris 8, where her dissertation project focuses on Lebanese cinema. In her own practice, Chaghig explores archives as a vessel through which hidden stories can unfold and be told.
---
Yasmine Eid-Sabbagh: Accessing affect / Affecting access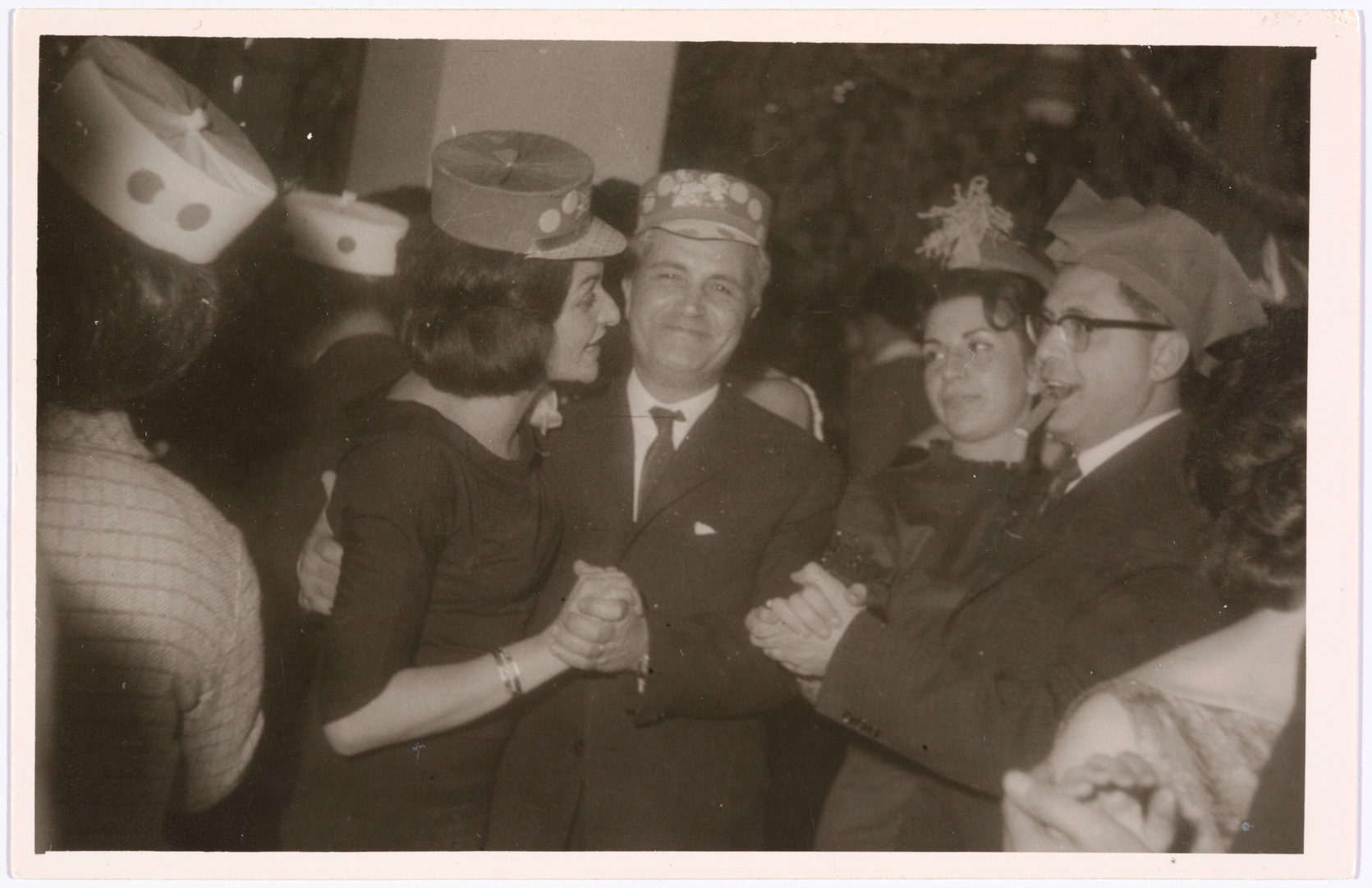 The Covid-19 pandemic caused a major disruption in people's lives across the globe, putting our daily routines on hold and suspending our social relations. In that sense, the pandemic's slow and potent infiltration into our lives has been experienced as a shared trauma, as many of us continue to struggle to reinvent our lives and maintain our mental well-being.
In recent months, AIF board member Yasmine Eid-Sabbagh was invited by Salonul de proiecte (Bucharest, Romania) to create an intervention into the Mihai Oroveanu archive in relation to vernacular photography, and more specifically the intimate. The profound aftereffects of the Covid-19 pandemic notwithstanding, Lebanon is going through a violent economic crisis that has left the country in shambles, with nationwide shortages of water, electricity, and medicine threatening lives and livelihoods. The needed infrastructures to cope with the population's faltering mental health are nonexistent.
Looking through the digitized images from the Mihai Oroveanu archive, Yasmine was drawn to images that depict moments of joy, feeling. "They affected me differently than they would have in the past," she said. AIF collection researcher Paul Gorra concurred: "These images feel so refreshing in these times. It's necessary to look for images that generate positive emotions."
Together, they decided to search for more images using the keywords "fun," "love," "joy," "emotion," "dancing," "kissing," but the search results were limited.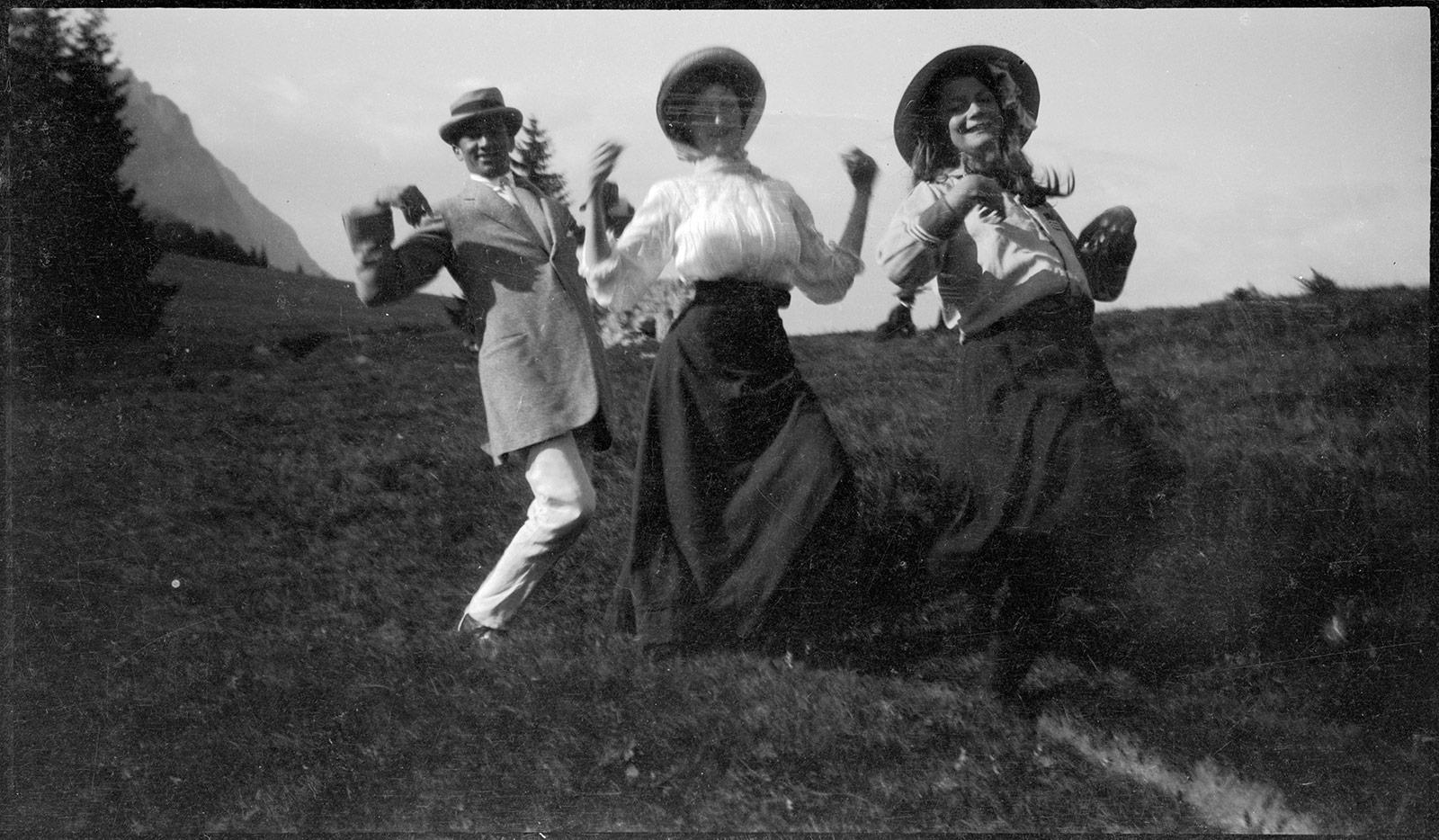 In the Mihai Oroveanu archive, the search results for "fun" were curious, to say the least. There were some functionaries; a group of women preparing pearl barley for a funeral ceremony; and some monumental buildings and their functions. It's as though the archive was trying to be sarcastic.
In the AIF archive, the search results for "fun" showed eight images from the Abdel Hadi collection; some of which were taken by Hisham Abdel Hadi himself; others by an unidentified photographer. The keyword "fun" had been inputted to refer to the photographs' humorousness. Otherwise, the search also brought up a photograph of the funicular railway.
Departing from her desire to access joyful emotions in these two archives, Yasmine addresses the fundamental questions of archiving and access; and the meticulous labour related to these processes, which the neoliberal system we operate in often does not allow for. If we consider affect as a culturally, socially, and historically-constructed category that encompasses and reaches beyond our feelings and emotions, we can begin to understand how crucial it is to communal relationships, but also to the human body (our own and other people's). Ultimately, affect informs our sense of place in the world, as well as how central it is to the ways power is constituted and mobilised.
---
TALK
​Unearthing absence: A conversation with Hrair Sarkissian – 16 September 2021
Hrair Sarkissian's work explores the enduring, if often untold, social, historical, and political narratives in the Middle East and the Caucasus. Though occasionally rooted in the personal – be it his father's now-defunct photographic studio or the execution squares in his native Syria – Hrair's practice addresses the many injustices we are all subjected to, and the scars they leave us with.
Hrair's photographs are marked by their bareness. They depict empty public and domestic spaces, though not without the haunting absence of those who once occupied them.
His recent project, Last Seen (2018-2021), reflects on the void – both physical and emotional – that families are left with when one of their own is no longer present.
Working also across sound, his project Deathscape (2020) employs recordings of excavations in a mass graveyard in Spain to, once again, conjure up those who are absent – but also to question the relationship between the sonic and the visual; between sounds and photographs.
In September, we held an online talk with Hrair, exploring the subject of disappearance in his practice, and the politics and ethics of documenting human suffering. The talk was moderated by AIF director Heba Hage-Felder. Please note that on that day, there was a nation-wide internet blackout in Lebanon and many people could not participate in the talk, so we hope the recording offers the gist of the discussion.
Hrair Sarkissian was born in Damascus and currently lives in London and The Hague. He earned a BFA in photography at the Gerrit Rietveld Academie, Amsterdam, in 2010. Sarkissian's work has been the subject of many solo exhibitions internationally at institutions including the Davis Museum, Wellesley College, Massachusetts; Sursock Museum, Beirut; KADIST, San Francisco; Fondazione Carispezia, La Spezia, Italy; SALT Beyoğlu, Istanbul; and the Museum of Photography Thessaloniki, Greece. He has exhibited widely in group shows at Tate Modern, London; New Museum, New York; Darat Al Funun, Amman; Mori Art Museum, Tokyo; Imperial War Museum, London; Sharjah Biennial; Istanbul Biennial; and Asia Pacific Triennial, Brisbane, amongst others. Sarkissian won the Abraaj Group Art Prize in 2013. He has been a member of the Arab Image Foundation since 2014.
---
PODCAST
​Lamha Podcast Episode 7: The Issa Touma collection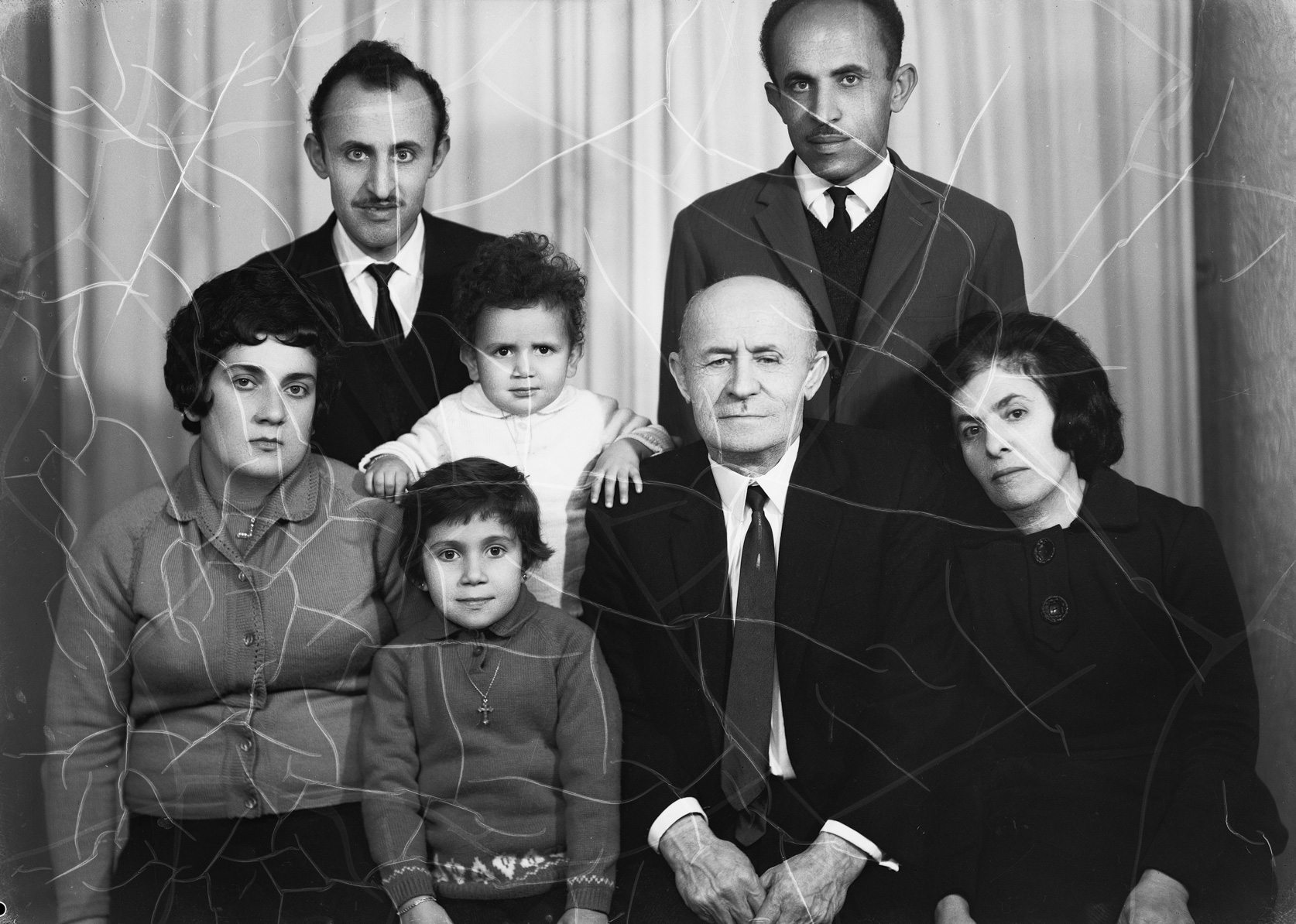 Lamha is a podcast in Arabic put together by the Arab Image Foundation with the aim of presenting the collections in its custody through a series of short snippets.
The seventh episode of Lamha presents the Issa Touma collection, which comprises 71 paper prints, 7 glass plates, and 55 film negatives. Portraits of school students; university students; scouts; varsity teams; bodybuilders; religious figures; newlyweds; and military men; all feature in this collection. Notably, the images share a common, if slightly eerie, characteristic: the daunting neutrality of their subjects' facial expression.
Click here to listen to the podcast and learn more about this collection.
Lamha is produced in collaboration with Tunefork Studios, Beirut, Lebanon.
---

---

---
COMMUNITY HIGHLIGHT
​Discover what is happening in our community. We are proud to showcase individuals and organisations that have been supporting us along the way, in addition to those we in turn support through training and consulting services. We are also eager to tell you about initiatives and collectives we admire, and whose work and mission intersect with ours. Members of this fast-growing community will be showcased in every issue of our Stories.
​​
​In this issue, we bring your attention to:
The Arab Council for the Social Sciences (ACSS)
The Arab Council for the Social Sciences (ACSS) is a regional, independent, non-profit organisation dedicated to strengthening social science research and knowledge production in the Arab Region. By supporting researchers and academic/research institutions, the ACSS aims to contribute to the creation, dissemination, validation, and utilisation of social science research, and to enrich public debate about the challenges facing Arab societies. The ACSS also aims to enhance the role of social science in Arab public life, and inform public policy in the region.
The short film above traces the professional journey of different students and practitioners specialising in the social sciences. Through individual interviews, the film sheds light on the challenges they faced in order to pursue a career in the social sciences; and their determination to improve their societies using the skills and knowledge learned through their social science studies. This film is part of the ACSS project "Towards a New Generation of Social Scientists in the Arab Region," developed in collaboration with the Ford Foundation and the UNESCO Regional Office for Education in the Arab States.
---
WORK IN PROGRESS
​Cataloguing, rehousing, and digitising photo albums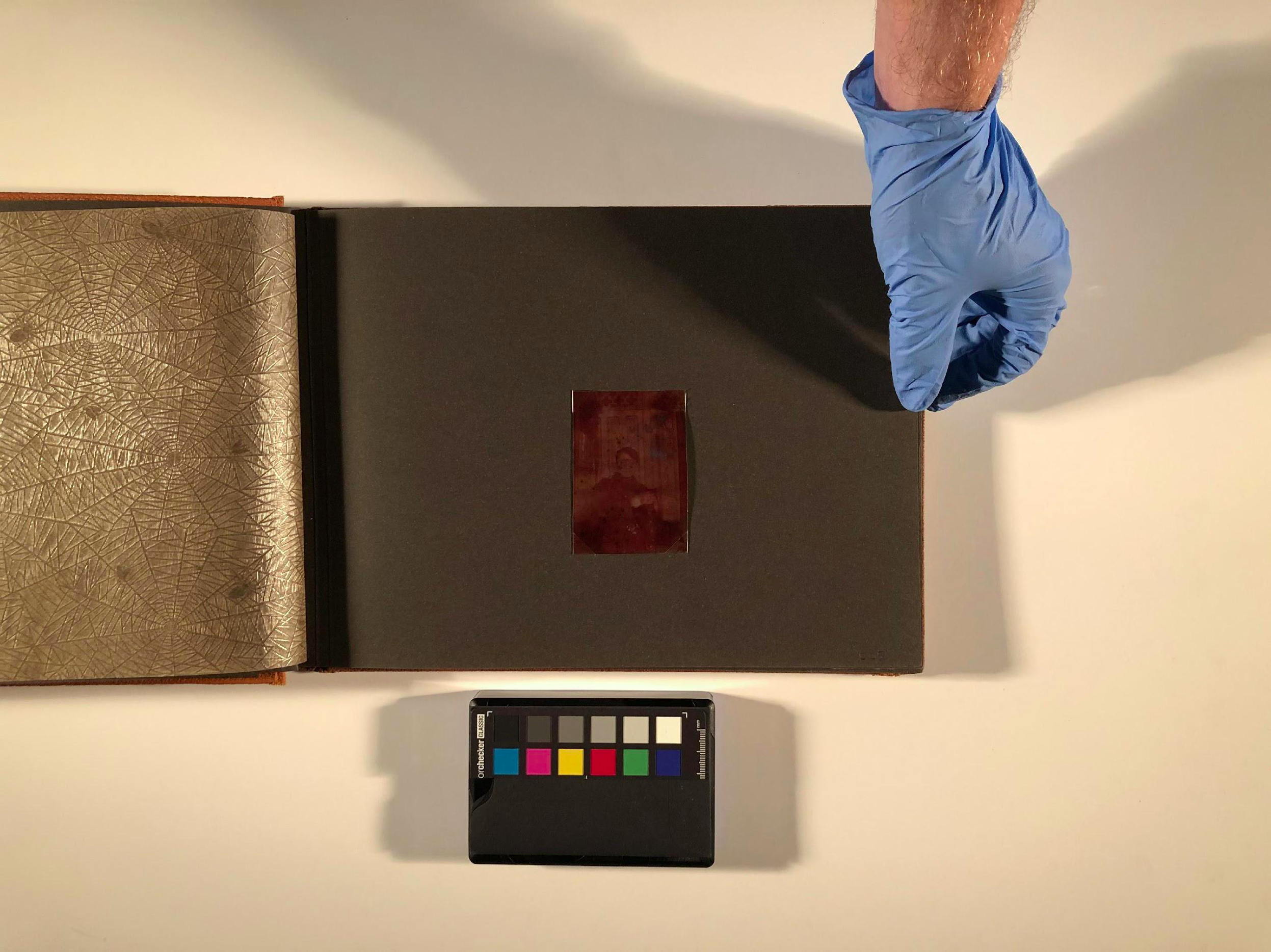 The Arab Image Foundation is home to 44 photographic albums from Lebanon, Jordan, Iraq, and Egypt, spanning the 1900s to the 1970s. The profound economic and political instability that the country has been facing in recent years has made it imperative for us to preserve and protect these fragile photographic objects, which are an important part of the AIF's collections.
Thanks to crucial support from the William Talbott Hillman Foundation, we were able to pay much-needed attention to the AIF's albums, cataloguing them, rehousing them, and digitising them. This mission was meant to be completed in the first half of 2020 and was delayed due to the Covid-19 pandemic; the port explosion of August 4th; and the government-imposed power rationing (whose first intimation began last year, and whose ripple effects persist until now).
As of August 2021, all 44 albums have been catalogued, rehoused, and digitised, and we are happy to tell you more about the work that our preservation and digitisation labs did. We are currently working on making digital reproductions available online with the support of a senior technical advisor, Max Mahmoud Wardeh, as part of a bigger effort to revamp our digital assets management and platform.
Preservation
​Initially, the photographic content of the AIF's albums was catalogued at an item level – meaning that the photographs present on each page were inventoried as paper prints, without being linked to the albums carrying them, much less to the individual pages within these albums.
Over the course of this mission, we re-catalogued all 44 albums according to the AIF's new referencing system, which preserves the singularities of each photographic object within the same collection, without breaking the links between the different objects. As such, these photographic albums – which inherently have a beginning and an end – have been preserved along their own narrative lines. Each album has also been rehoused in a custom-made, acid-free preservation box, assembled at our very own preservation lab.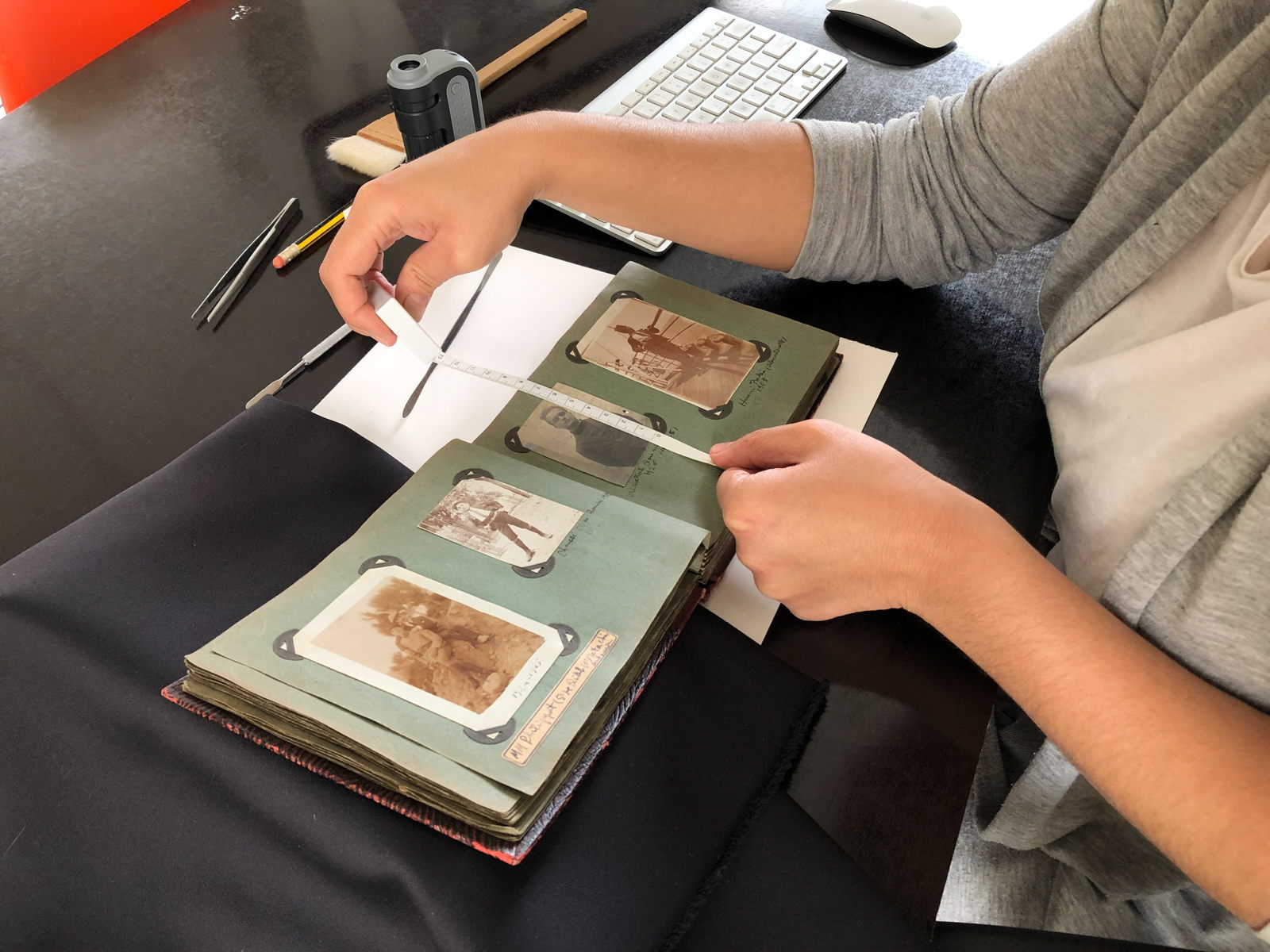 Digitisation and documentation
​Our work cannot be complete unless the photographic objects that we care for can also be accessed. After cataloguing and rehousing the 44 albums in our custody, we digitised their entire content, including the front and back covers, in a way that would allow them to be flipped through on our digital platform. These albums and the photographs encased within them were then documented by our collection researchers.
We are currently exploring different solutions for migrating the data to our digital platform and uploading the digital surrogates online. We can't wait for you to be able to view these albums on our platform very soon!
---
CONVERSATION
​Exchange with Agop Kanledjian
AIF video shot by Mahmoud Merjan. Editing by Vicken Avakian.
Agop Kanledjian is a photographer and long-time friend of the AIF. He has been close to the foundation since its establishment in 1997, and was the first to reproduce the collections' images using analogue photography, which he continued doing until 2004.
In August, we sat down with Agop, and he told us about his first encounter with the AIF; the foundation's early digitisation practice; and his own photographic projects, spanning primarily analogue photography.
This conversation is part of a series of conversations we have been having with practitioners and photographers close to the AIF. Earlier this year, we held a conversation with former press photographer Radwan Mattar, who donated 30,000 photographic objects spanning 1980s and 1990s to the foundation.
---
INNOVATION IN OUR PREMISES
​Thirty days on: An update on the solar panels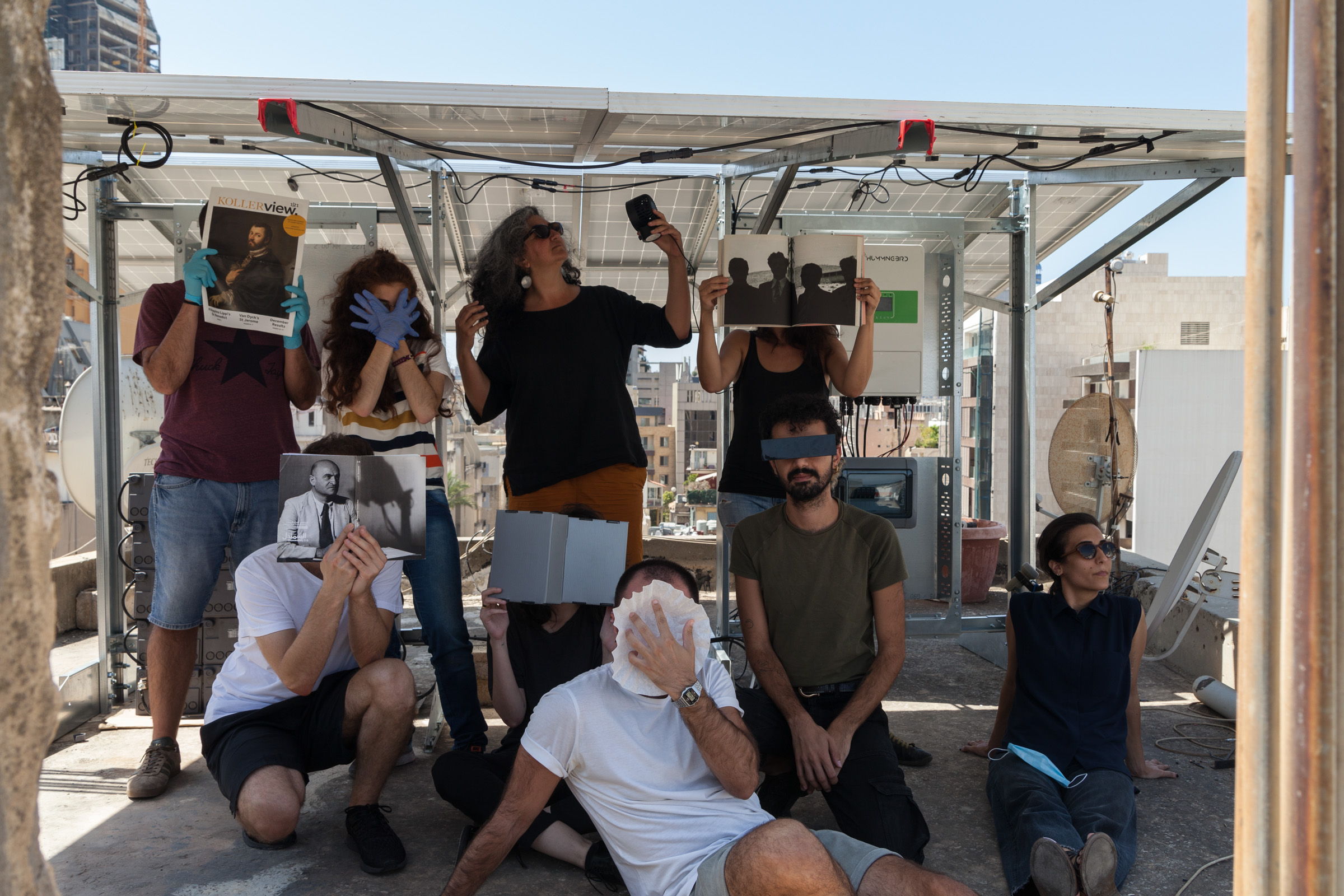 At the beginning of September, we celebrated the successful installation of solar panels on our building's rooftop. What began as an ingenuous exploration of alternative energy options at the beginning of the year, slowly turned into an odyssey that unfolded over nearly seven months, finally culminating in autonomous power supply to our cool storage room (CSR), server, and network-attached storage (NAS). We still recommend sunscreen.
With the safety of our physical and digital collections now ensured, we can finally sleep at night, knowing the photographic objects in our custody and their digital reproductions are protected – we do occasionally still struggle to fall asleep, albeit for different reasons.
The CSR and server require about 12 ampere to be powered – and our newly-installed solar panels have been providing that energy continuously. The technical readings we extracted over the past month are insightful. We do know that the solar panels are converting the sun rays into energy from as early as 7:00 and until 17:00, peaking at noon. The production ranges from 0.5 to 3.3 KWH depending on the time of day, adding up to a total of 15 to 20 KWH a day. In the first month already, more than 470 KWH have been produced, a considerable feat – and the equivalent of one tree (1.28, to be exact) has been planted. If, like our communications coordinator, you have a hard time making sense of these figures and units, we suggest you read this simple guide.
On 30 September, we held a discussion with colleagues in the cultural sector, checking up on one another after what seemed to be a long silence, and sharing our experience with solar energy. This discussion was recorded, and will be shared with all those who could not attend this meeting. You can also watch it below.
This pilot project is generously supported by the Royal Norwegian Embassy in Beirut. Their responsiveness and appreciation of this critical initiative is invaluable; knowing that the installation can be easily transferred to newer and safer premises when the relocation of AIF eventually happens.
---
LIBRARY RESOURCE
​The invention of hysteria: Charcot and the photographic iconography of the Salpêtrière
​Author: Georges Didi-Huberman. Translated by Alisa Hartz.
​Published by MIT Press, 2003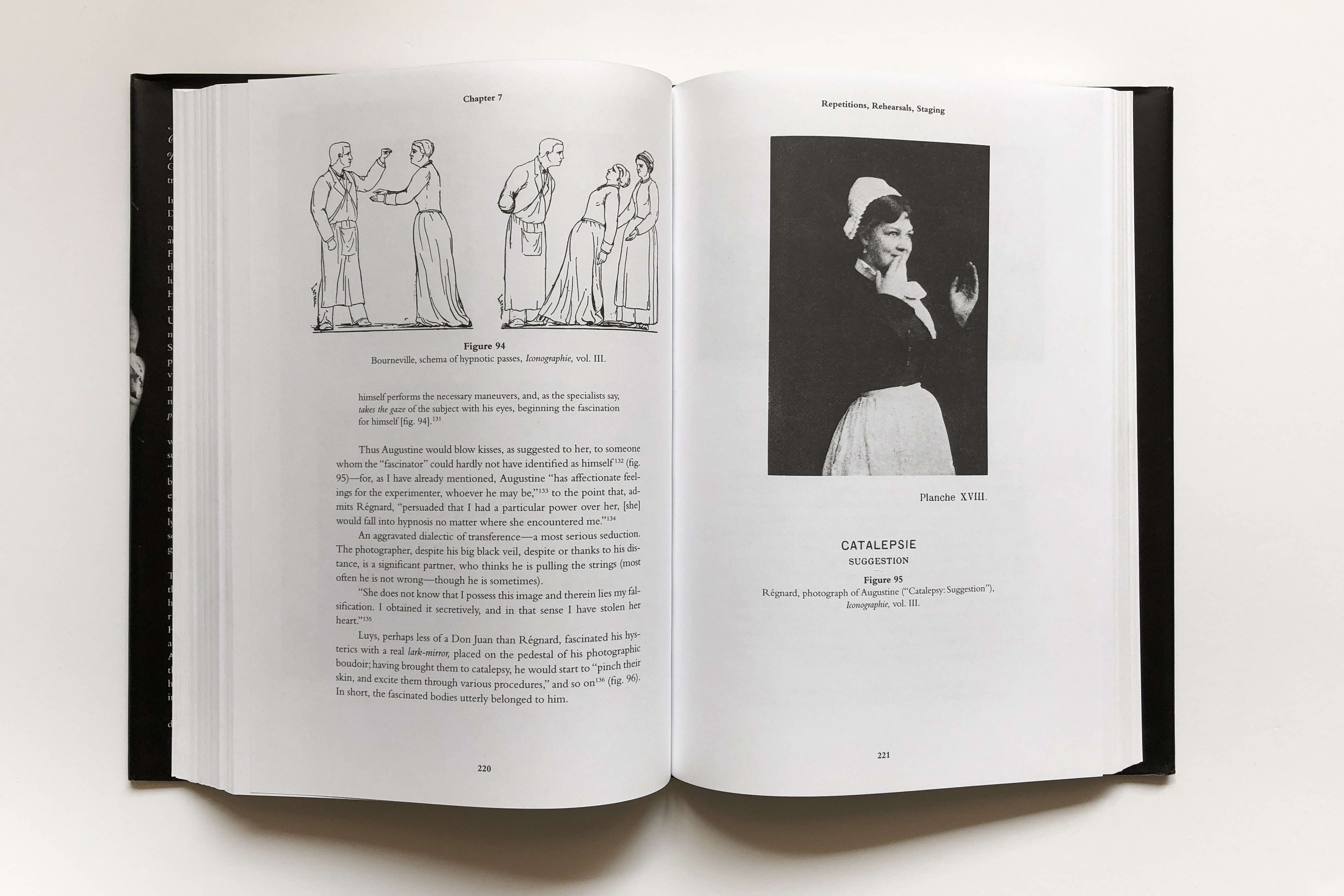 In this book, Georges Didi-Huberman traces the intimate and reciprocal relationship between the disciplines of psychiatry and photography in the late nineteenth century. Focusing on the immense photographic output of the Salpêtrière hospital, the notorious Parisian asylum for insane and incurable women, Didi-Huberman shows the crucial role played by photography in the invention of the category of hysteria. Under the direction of the medical teacher and clinician Jean-Martin Charcot, the inmates of Salpêtrière identified as hysterics were methodically photographed, providing skeptical colleagues with visual proof of hysteria's specific form. These images, many of which appear in this book, provided the materials for the multivolume album "Iconographie photographique de la Salpêtrière." As Didi-Huberman shows, these photographs were far from simply objective documentation. The subjects were required to portray their hysterical type, performing their own hysteria. Bribed by the special status they enjoyed in the purgatory of experimentation, and threatened to be transferred back to the inferno of the incurables, the women patiently posed for the photographs and submitted to presentations of hysterical attacks before the crowds that gathered for Charcot's Tuesday Lectures. Charcot did not stop at voyeuristic observation. Through techniques such as hypnosis, electroshock therapy, and genital manipulation, he instigated the hysterical symptoms in his patients, eventually giving rise to hatred and resistance on their part. Didi-Huberman follows this path from complicity to antipathy in one of Charcot's favorite cases, that of Augustine, whose image crops up again and again in the Iconographie. Augustine's virtuosic performance of hysteria ultimately became one of self-sacrifice, seen in pictures of ecstasy, crucifixion, and silent cries.
---
CHASING BUTTERFLIES
​The things we do for fossil fuels
Video by Heba Hage-Felder
They say that desperate times call for desperate measures; that necessity is the mother of invention. At the AIF, we take these sayings very seriously. In fact, we take matters into our own hands – literally.
Lebanon has been witnessing an unprecedented fuel crisis for the past four months, stretching people's sanity to the limits. One of our team members ran out of fuel, so she borrowed her mother's car, which shortly after, was also depleted. A second member of our team took refuge in a nearby hostel – a short walk from the AIF – to avoid the now-impossible drive to his hometown Saida and back every day.
A third member of our team was lucky to have a full tank because the mountainous village she is from has an organised petrol station. She offered to help, but the nagging question persisted: how to transfer fuel from her car to the other members of the team?
That's when the hidden talents of a fourth member surfaced. The tricks he and many of his generation had learnt due to repetitive bouts of shortages in Lebanon since the 1970s would have been ingenious in such circumstances. He volunteered to insert a hose into the fuel tank and use the air in his lungs to draw the gas out. Empty water gallons were waiting near his feet. We watched him turn blue. Friends were consulted. YouTube tutorials were studied. All in vain. No cars were filled with gas that day, because we discovered that in recent years, car fuel tanks are protected with a valve to prevent fuel theft. We laughed to tears, out of desperation if not comic relief.
---
LAB
​Basement Cultural Foundation (BCF)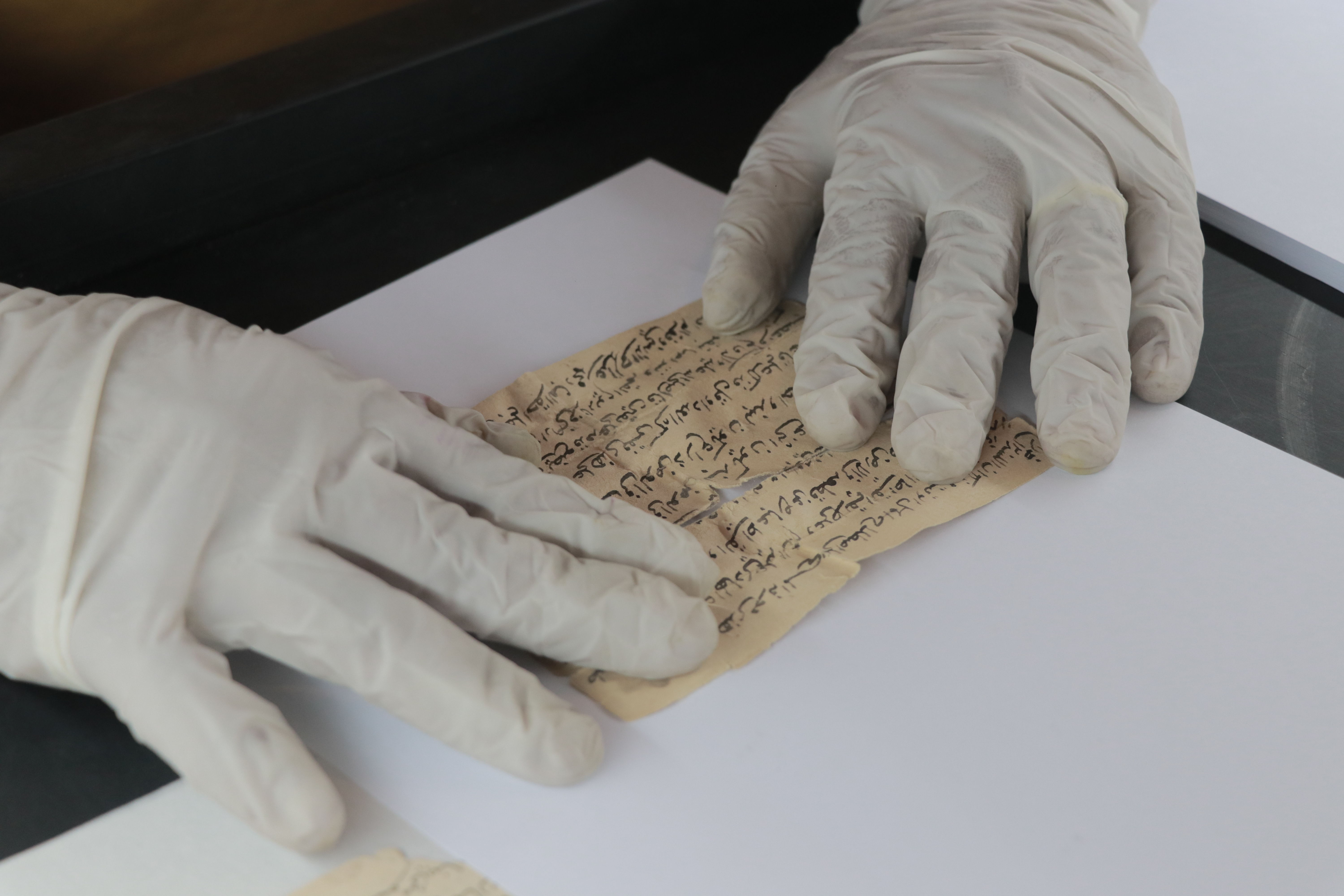 It was one year ago, from 8 to 15 October 2020, that the Arab Image Foundation ran a series of online classes tailor-made for the Basement Cultural Foundation (BCF), a non-profit cultural institution in Yemen, with a mission to provide Yemeni youth a safe platform for artistic and cultural exchange.
BCF was awarded a grant from the British Council to launch the Jamakanah project, which aims to gather and document historical accounts from Yemen at risk of damage or loss, due to the ongoing conflict in the country. The Arab Image Foundation provided training on collecting, preserving, digitising, and documenting objects of cultural heritage. With guidance from the AIF, BCF developed a tailored manual with guidelines on the preservation, documentation, and digitisation of archival documents.
A year later, Suhaib Aghbari from BCF reflects on the early stages of the development of the Jamakanah project, and the role that the AIF training played in the evolution of this archival initiative.
Read more about the Jamakanah project and BCF's experience on our Lab page here.
---
FAREWELL
​Charbel AlKhoury, archivist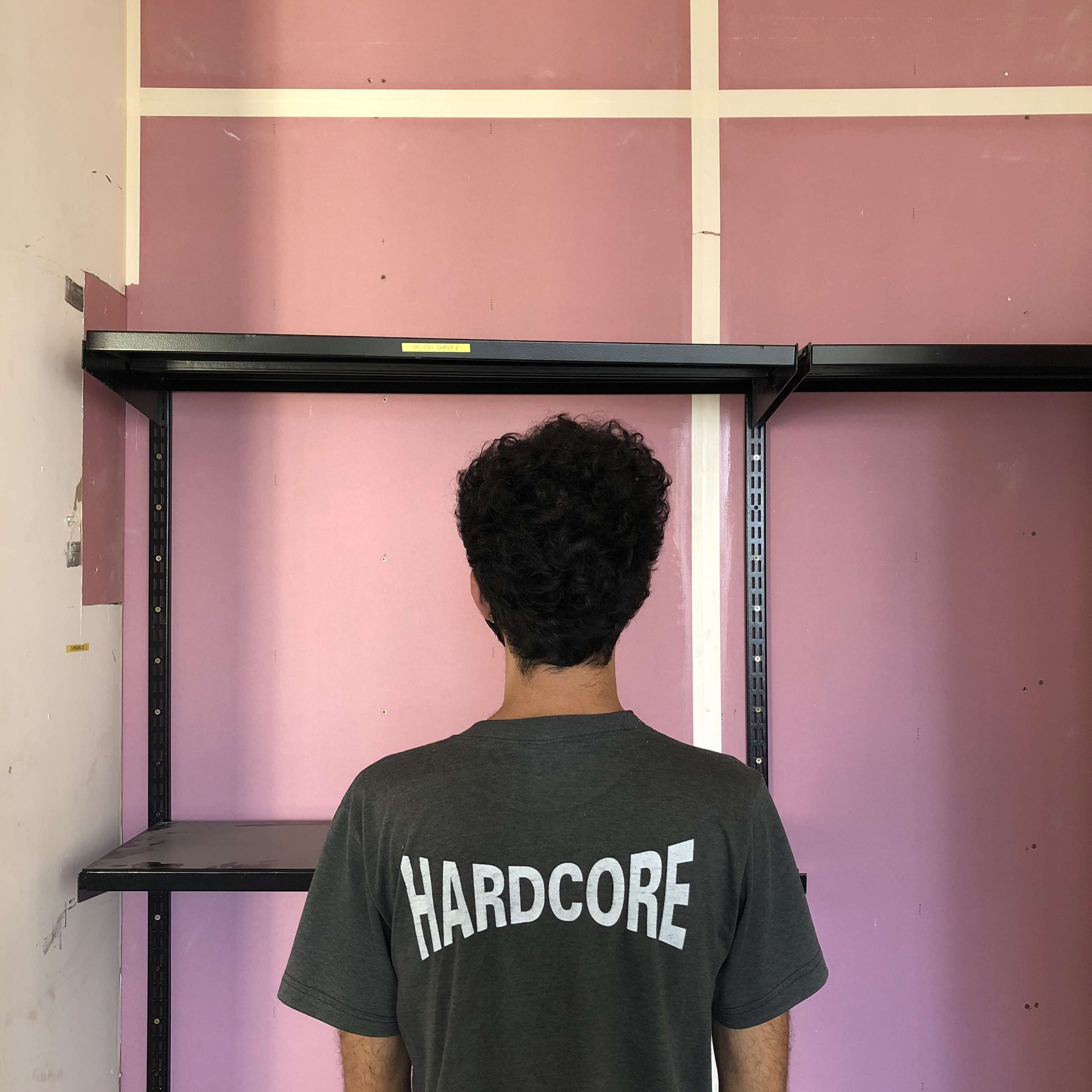 With autumn leaves starting to fall, another one of our friends and colleagues leaves us in search of greener pastures. Visual artist Charbel AlKhoury, who joined the AIF as a digitisation officer in 2017, navigated towards the preservation lab shortly afterwards, finding his footing among brushes and acid-free paper. By 2019, he was a full-time archivist, spending more time with photographs than he did with the rest of the team, though we never missed a single lunch with him. His programmatic input over the past year was invaluable; he helped to plan and coordinate this year's International Archives Week, and regularly pitched ideas for talks and public programmes.
As of September 2021, Charbel is moving to Belgium to pursue a Masters of Fine Arts at KASK & Conservatorium / School of Arts Gent. We are happy for him and wish him leaves of red and gold this autumn, and hopefully to see him back one day, whether at the AIF or elsewhere, spreading his new knowledge and creativity. We will miss him sorely.
---
TRIBUTE TO OUR DONORS
​The Arab Image Foundation extends its appreciation to our current generous supporters that make our activities possible. We are equally grateful to those who wish to remain anonymous.
Major Supporters
Royal Norwegian Embassy in Beirut ▪ Arab Fund for Arts and Culture ▪ Al Mawred Al Thaqafi ▪ Foundation for Arts Initiatives ▪ The Violet Jabara Charitable Trust ▪ Getty Foundation
Project Supporters
Modern Endangered Archives Program (MEAP) at the UCLA Library, with funding from Arcadia ▪ Prince Claus Fund for Culture and Development ▪ Institut Français ▪ William Talbott Hillman Foundation ▪ Akram Zaatari ▪ Alexandre Medawar ▪ MAGRABi ▪ Fund for the International Development of Archives – FIDA ICA ▪ Victoria and Albert Museum – V&A ▪ Art Jameel ▪ New York University's Hagop Kevorkian Center for Near Eastern Studies
Post-Explosion Supporters
Financial donations – institutions: Prince Claus Fund for Culture and Development ▪ Cultural Emergency Response ▪ Cultural Protection Fund of the British Council ▪ Gerda Henkel Stiftung ▪ US Ambassadors' Fund for Cultural Preservation ▪ Mariët Westermann and the Pardoe-Westermann Family Fund ▪ Middle East and Islamic Caucus of Franklin & Marshall College ▪ Luminous-Lint ▪ Oteri General Construction ▪ Moore Archives & Preservation LLC ▪ GAPS LLC ▪ Blue Shield ▪ Book Works ▪ American Institute for Conservation of Historic & Artistic Works ▪ Savvy Wood Photography ▪ Benevity ▪ PhotoArts Studio ▪ Robert Rauschenberg Foundation ▪ Stanley Thomas Johnson Stiftung ▪ Europeana Foundation ▪ Rotary Club Essen-Gruga
In-kind donations – institutions: Institut National d'Histoire de l'Art ▪ Middle East Photograph Preservation Initiative ▪ Musée Français de la Photographie ▪ Klug-Conservation ▪ Centre de la Photographie
AIF could not have made this journey without all the individual contributors.
Click here for the full list of individual donors.
Thank you for those who have supported us in previous years: Sharjah Art Foundation, Pikasso, Ford Foundation, Graham Foundation.