Issue #2021.08
Inhabiting vulnerability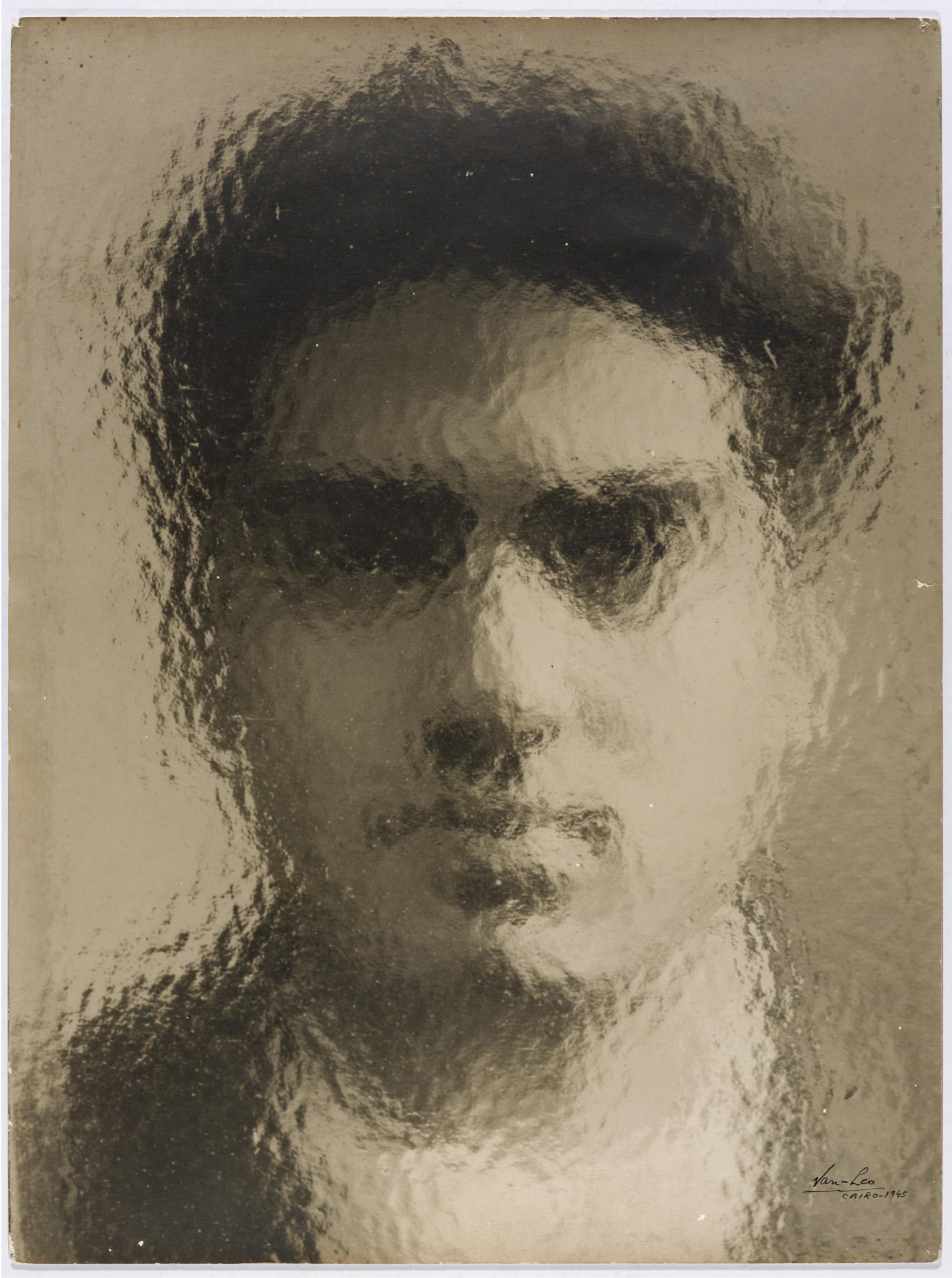 لقراءة هذه النشرة باللغة العربيّة، اضغطوا هنا

​Like physical photographs, we, too, shall disappear one day. Our urge to hold on, to prolong our lives and that of our communities, belongings, and symbols seems natural, and at the same time, illusionary. The digital realm is another form of preservation, albeit one that is equally ephemeral, in which new technologies render older iterations obsolete. Whether we realise it or not, we strive to create meaning to our objects, our desires, and our habitation by reproducing them, reinventing tools, and evoking narratives from diverse perspectives. What better way to live out our vulnerabilities?
The distance between what is present and what is absent is a click of a shutter. What happens in-between are remnants that we hope others carry in their own journey, and perhaps, to offer new meanings to. Through the invaluable lifetime photographs of Latif Al Ani in the custody of the AIF, we are a privileged witness to an Iraq of the 1950s up to the 1970s. Our sixth Lamha podcast in Arabic pays tribute to this wonderful photographer in our midst, and reminds us and encourages us to look beyond the shattered geography of today.
By collecting, archiving, and engaging with images, documents, and representational objects, we are creating a story whose interpretations may be as mercurial as the times we are living in. We may not realise in the moment the reason for which we mine data. It may be a personal impulse or a deliberate collective act of resistance – a way to build evidence that counters mainstream newsfeed. Sometimes, it is simply in defiance of what is disappearing so quickly before our eyes.
Questioning mainstream narratives is not a task that any one artist or researcher can undertake. Lara Baladi urges us to work collectively across disciplines to conjure historical archives, popular visual culture, and personal stories to create different readings and to keep provoking for just causes, or simply to pass on the torch.
Beirut has been buried many times, but the tight interval between its recurring deaths is crushing. Every resuscitation takes generations, and like its archaeology, this is often on top of already existing wounds. The port was blown up on 4th August 2020 at 18:08, ripping lives and neighbourhoods apart. It remains an unfathomable disappearance which, in a matter of seconds, sent fragments of a pulsating city into thick air. Five artists and writers residing in Beirut share with us the places and objects that for them capture this city's plight and its perspectives. Beirut Mapped, a collaboration between the V&A and the AIF, will continue with new commissions to amplify voices against the backdrop of a deafening disaster.
To keep our operations running, we continue to bear the weight of the past two years. It is increasingly heavy and as of late, devastatingly dark. Living out our emergency preparedness plan with the Beirut port disaster was harsh. Having to handle daily electricity and fuel shortages on top of a debilitating economic situation is dystopian and dampened only by a sense of humour. Watch the short video shot by one of our team members during a surreal 5-hour wait for fuel!
We have no choice but to address myriad risks around our team and collections within available means and limitations. We hurl curses at the sun for its unbearable heat, but we are at awe of its power. As of August, we have successfully installed solar energy panels to ensure autonomy and protection for our cool storage room and server. It took five months for a proper design to materialise, and the urgency pushed us to use our own funds, trusting that this will be hopefully matched by generous support. We are probably the first cultural institution to invest in alternative energy in Lebanon, and are happy to share this experience with others.
In the daily grind, we fight the darkness. whereas a photographer like Agop Kanledjian spent his life revering all that is black and white, capturing the ephemeral in analogue format and drawing parallels across time. The Arab Image Foundation is indebted to Agop's meticulous reproductions of its collections long before the digital took over. A video conversation about his life experience will be shared in our next newsletter, but for now, we invite you to explore his latest exhibition.
We continue to uncover remarkable photographers in celebration of World Photography Day. Our social media posts celebrate Randa Shaath, an independent photographer living in Cairo. Like Randa, many women may see their childhood reflected in the portraits of these girls depicted at school, outside their home, and around their neighbourhood.
Over the past year, our team has laboured to salvage unstable negatives from nine collections in our foundation with the support of the Modern Endangered Archives Programme (MEAP). We are delighted to be sharing those online soon. Much like the inspiration drawn from images in our collections by students of the Antonine University, we hope that existing and new collections continue to invite creative spins. Enjoy the graphic stories conjured by those students!
Creativity abounds to make sense of the madness around us. Our colleague and archivist Charbel AlKhoury recently exhibited a video installation to illustrate forms of self-organisation, but also failures of collectivity. When weak support systems falter completely, young practitioners like Charbel and others see no other possibility but to leave the country without any qualms about a return.
Ideally, staff members would seek other pastures and come back with fresh ideas and energy. This is the quest of Rachel Tabet, our collections care specialist, who is going to the Big Apple for a one-year fellowship at the Met and will return by September 2022 to the AIF with an advanced training in photograph conservation. If photographs can speak, there would be a resounding ovation emanating from all the collections that she has so delicately cared for over the past six years. We cannot wait to have her back, knowing all too well that the preservation lab under her wings has been passed on to good hands.
Welcoming new members to the team comes after a wrenching search for talented and engaged persons who remain in the country. Three warm souls have joined the AIF. Following her internship at the AIF, Blanche Eid is the new archivist in the preservation lab. She is joined by Rhéa Dagher who, along with her function as archivist, is also building up her repertoire to take up the position of collections care specialist. Asadour Garvanian, a quiet and passionate photographer, came to the AIF to master digitisation techniques, and is now part of the digital collections lab.
We are always happy to see where our collections travel. Several pictures of the Egyptian singer Asmahan from the AIF's collections were featured in the exhibition at the Institut du Monde Arabe. In turn, we are eager to share with others those who inspire us. We highlight the publishing initiative, Kayfa ta, and invite you to explore their remarkable books. Many writers and journalists are trying to make sense, like we are, of how are we coping with a never-ending rock bottom.
Every small act of solidarity counts. In a region where we are defined by loss, strife, violence, patriarchy, and consumerism, the act of juxtaposing our collective fragilities around the bends of calamity becomes an identity. We are invulnerable to this harshness and yet, we have a yearning to be moved by the world; by its splendor, by its stupor, and by its fleeting traces.
Tuesday 7 September 2021
---
Header image: 0081va00008, 0081va – Van Leo collection, courtesy of the Arab Image Foundation, Beirut.
---
WORK OF A PRACTITIONER
​Time Perception: Agop Kanledjian
​29 July to 27 August – Artlab, Beirut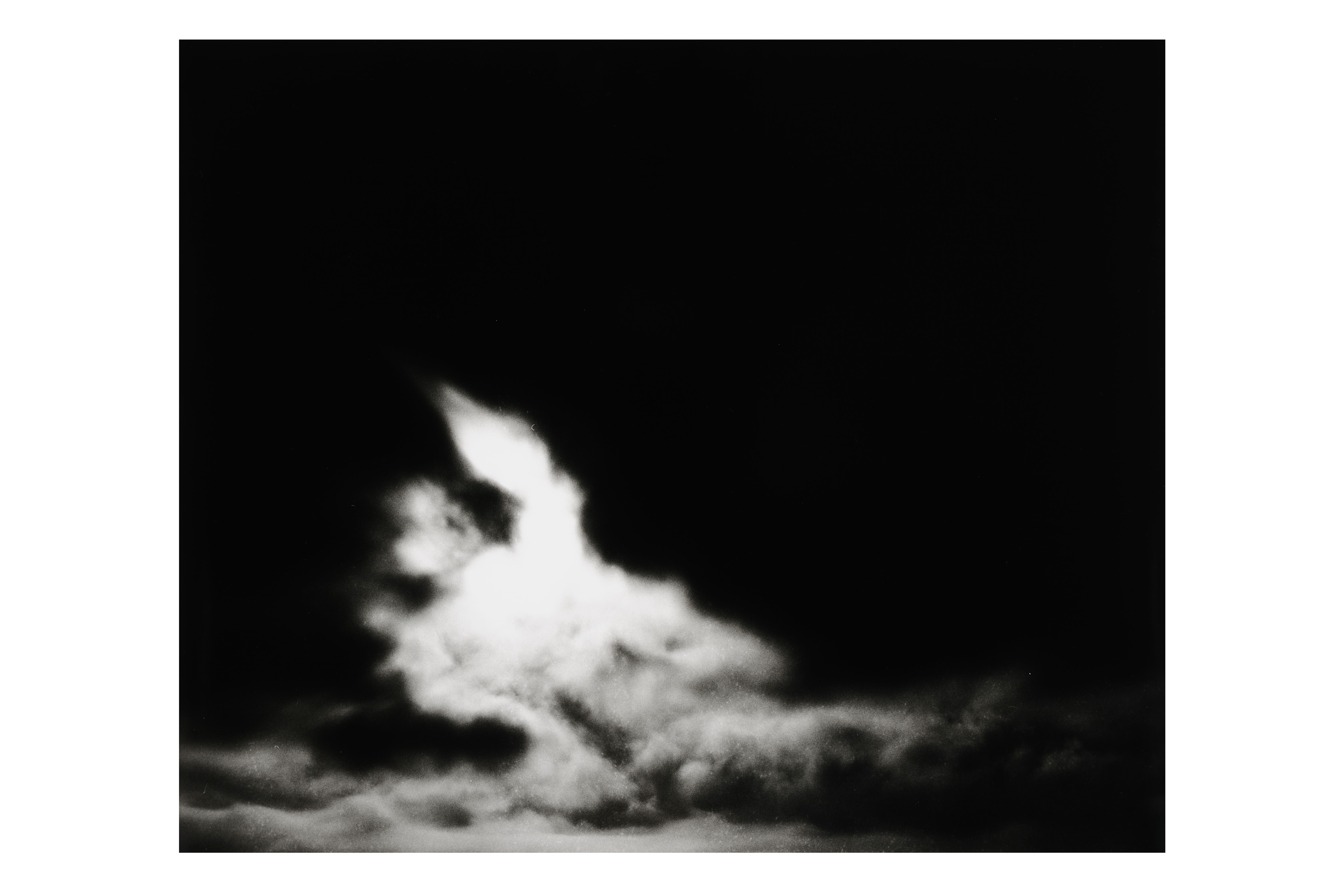 What is at stake when photography attempts to capture the ephemeral? How is the photographic object in itself a witness to the passing of time?
Titled Time Perception, Agop Kanledjian's latest solo exhibition at Artlab brings together photograms and analogue photographs that paint an intimate portrait of Agop's relationship to his own practice, laying bare the ways in which the photographic medium both celebrates and keeps a record of that which eludes us.
Alongside images of plants, flowers, and landscapes that date back to 2012, the exhibition presents works that were produced in response to the ongoing struggles and crises we have been experiencing in Lebanon for the past two years.
One series, titled My Father's Lira, depicts images of the now obsolete and out-of-print 5 and 10 Lira banknotes that belonged to Agop's father. Once thought to be a robust currency in the 1970s, the Lira was greatly devalued in the mid-1980s. As the Lira now undergoes another severe devaluation, the series is a reflection on the cyclical nature of the local currency, as the fate of the banknotes currently in use remains uncertain at best.
Agop is also showing two photograms as part of the exhibition. Titled August Angels, these photograms depict designer and gallerist Gaïa Fodoulian and art handler Firas Dahwish, two victims of the Beirut port explosion of August 4th. Through these two works, Agop also attempts to pay tribute to the all those were killed in the explosion.
You can read more about this exhibition here.
Agop Kanledjian received his photographic training in the studio of Varoujan, learning the craft of analogue photography, which would become his medium of choice. He is a long-time friend of the AIF, having been close to the foundation since its establishment in 1997, and was the first to reproduce the collections' images using analogue photography. Over his multi-decade career, Agop owned a couple of dozens of analogue cameras, ranging from 35mm cameras to large format cameras. He made the switch to digital photography in 2003, although analogue photography remains his passion.
When he is not out taking pictures or spending time with his family, Agop can be found in his studio in Antelias, which we encourage you to visit. You may contact him at the following email address to schedule a visit: [email protected]
---
TALK
​Archiving revolutions: A conversation with Lara Baladi – 26 August 2021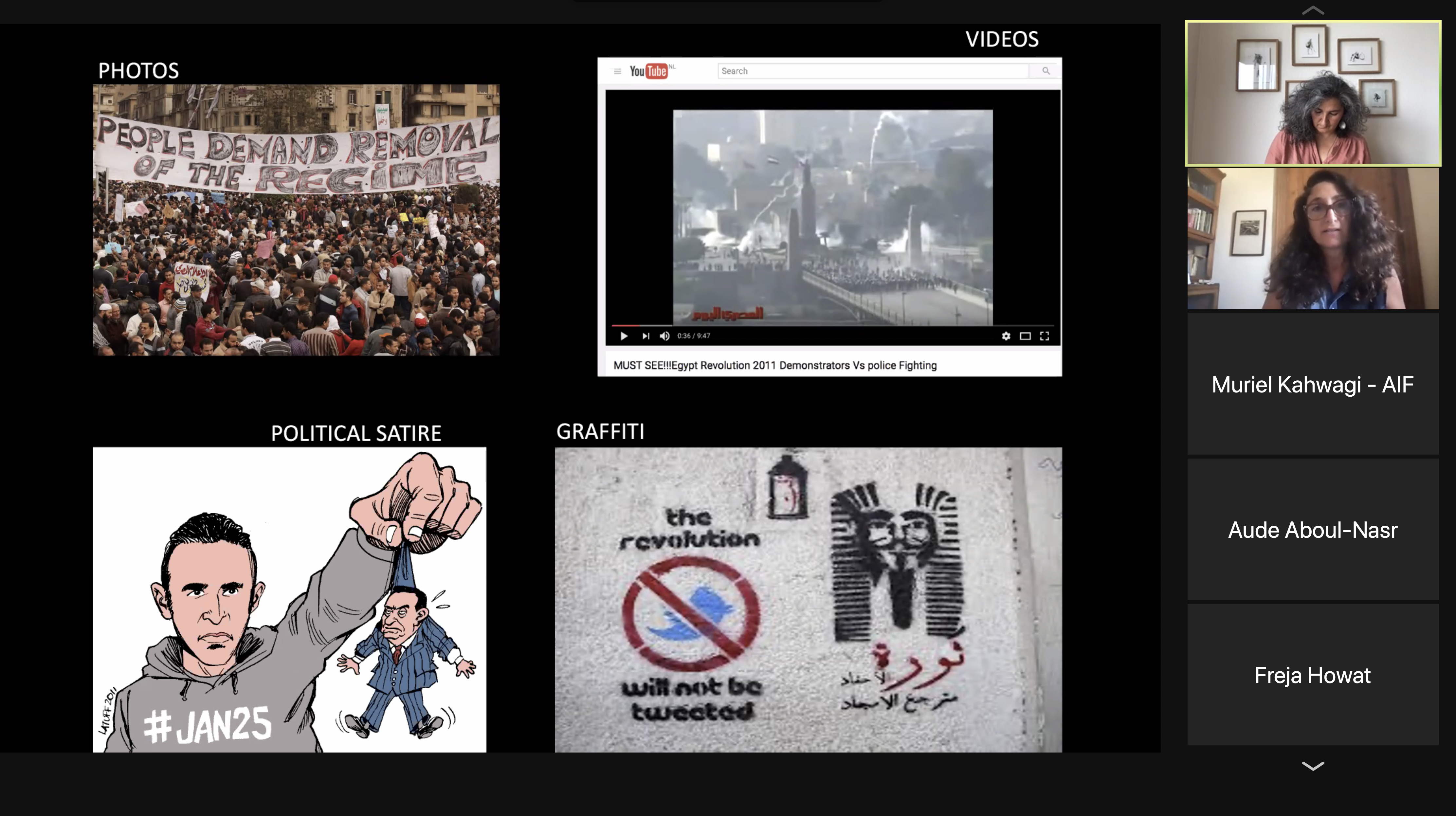 Since 2011, Egyptian-Lebanese artist, archivist, and educator Lara Baladi has been gathering and curating a web-based timeline and audiovisual archive of global social movements, beginning with the 2011 Egyptian revolution. Titled Vox Populi, this online platform is an open-source portal into Lara's ongoing archive, and the artworks which continue to unfold from it.
Her most recent project, Anatomy of a Revolution (2020), serves as a manifesto and web-based lexicon for revolution inspired by ABC primers from the 1950s. This Arabic-language abecedary allows one to scroll through the 28 letters of the Arabic alphabet, and explore definitions, concepts, anecdotes, and methods to achieve sustainable social change, and to reflect on the principle inherent to all revolutions: the quest for freedom.
In the framework of our ongoing reflections on and around language, we held an online talk with Lara, exploring her body of work around – and approach to – archiving social movements; and the role of technology and language in visual practices. The conversation was moderated by AIF director Heba Hage-Felder.
Spanning photography, analogue and digital collages, video, sculpture, architecture, and multimedia installations, Lara Baladi's work investigates historical archives, popular visual culture, and personal histories to question the theoretical divide between myth and the cycles inherent to history. In 2006, she founded the artist residency Fenenin el Rehal (Nomadic Artists) in Egypt's White Desert; and during the 2011 Egyptian revolution, she cofounded two media initiatives, Tahrir Cinema and Radio Tahrir. Lara has been a lecturer at MIT's Program in Art, Culture and Technology (ACT) since 2015. She has been a member of the AIF's General Assembly since 1997, and was on the Board of Directors for several years.
---
PODCAST
​Lamha Podcast Episode 6: The Latif Al Ani collection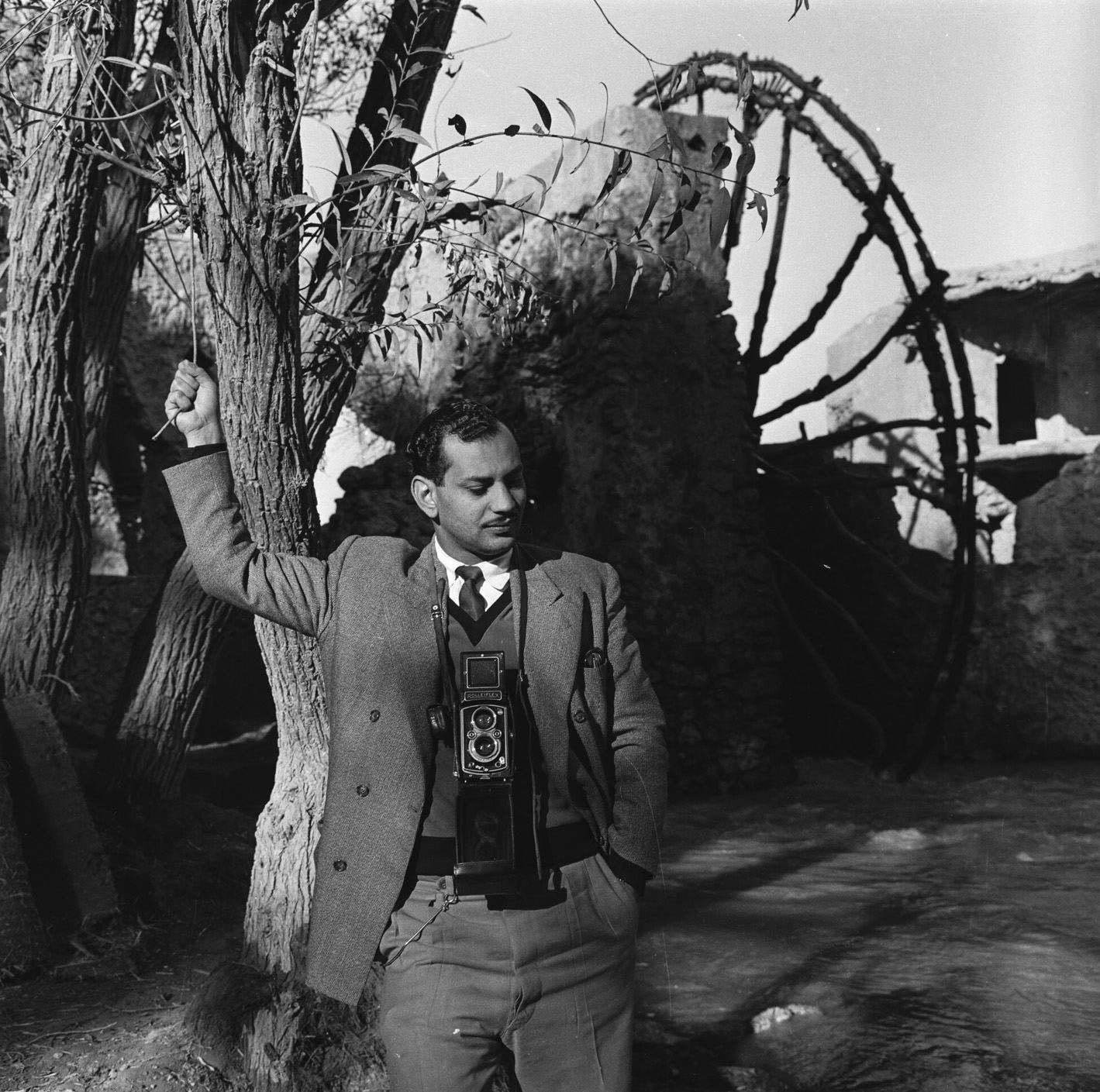 Lamha is a podcast in Arabic put together by the Arab Image Foundation with the aim of presenting the collections in its custody through a series of short snippets.
The sixth episode of Lahma presents the Latif Al Ani collection, which comprises nearly 2000 paper prints and film negatives that bear witness to Latif's enduring preoccupation with depicting his homeland, Iraq. Spanning the 1950s and 1970s, the collection brings together images that document the mundaneness and vitality of the everyday; as well as the country's cinematic, if often barren, landscapes.
Click here to listen to the podcast and learn more about this collection.
Lamha is produced in collaboration with Tunefork Studios, Beirut, Lebanon.
---

---

---
COLLABORATION
​Beirut Mapped – A collaboration between the V&A Museum and the Arab Image Foundation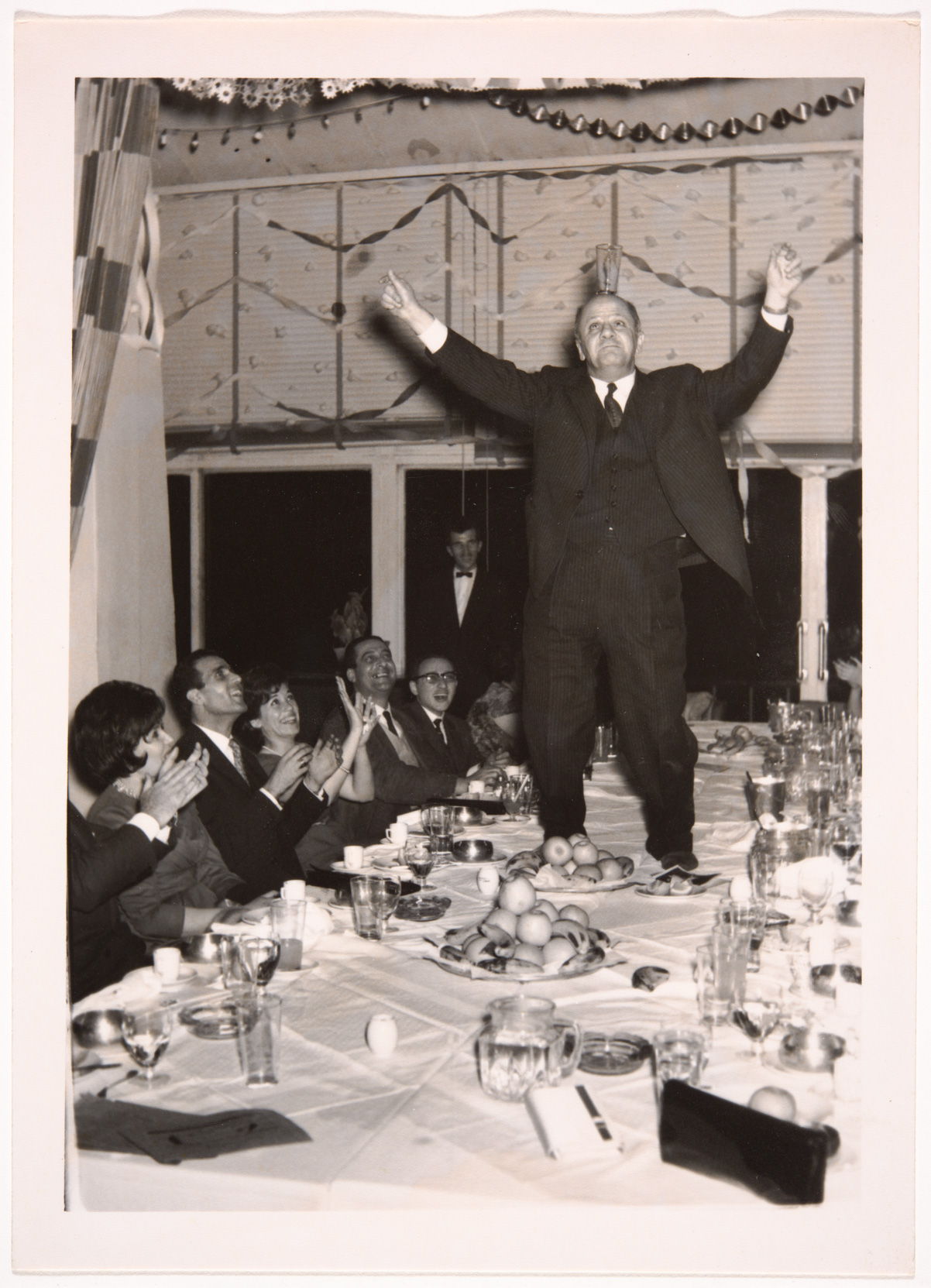 From the perspective of artists and writers who live in Beirut, Beirut Mapped is a new editorial project on the V&A blog in partnership with the AIF, inviting timely and heartfelt reflections on the city. Lebanon is experiencing a sustained and crippling economic crisis, and coping with the ongoing effects of the devastating port explosion of 4 August 2020. In the midst of struggle and loss – of human life, homes, and cultural heritage – what places or objects best capture the city's present, speak to its history, and look to its future?
In development over the last year, the inaugural contributors to Beirut Mapped are Rayya Badran, Elianne El-Amyouni, Ghida Hachicho, Hussein Nassereddine, and Carla Salem, each of whom chose an object or place through which they pieced together fragments of the city – in ways both direct and subtle, from perspectives both personal and political. The project seeks to build a partial and imperfect map of Beirut over time, through its material and intangible traces.⁠
We invite you to explore these contributions on the V&A's website and the AIF's Lab page.
Beirut Mapped is commissioned and edited by the V&A's Jameel Curator, Rachel Dedman, and is part of the Jameel Programme at the V&A.
Be on the lookout for more contributions to come!
---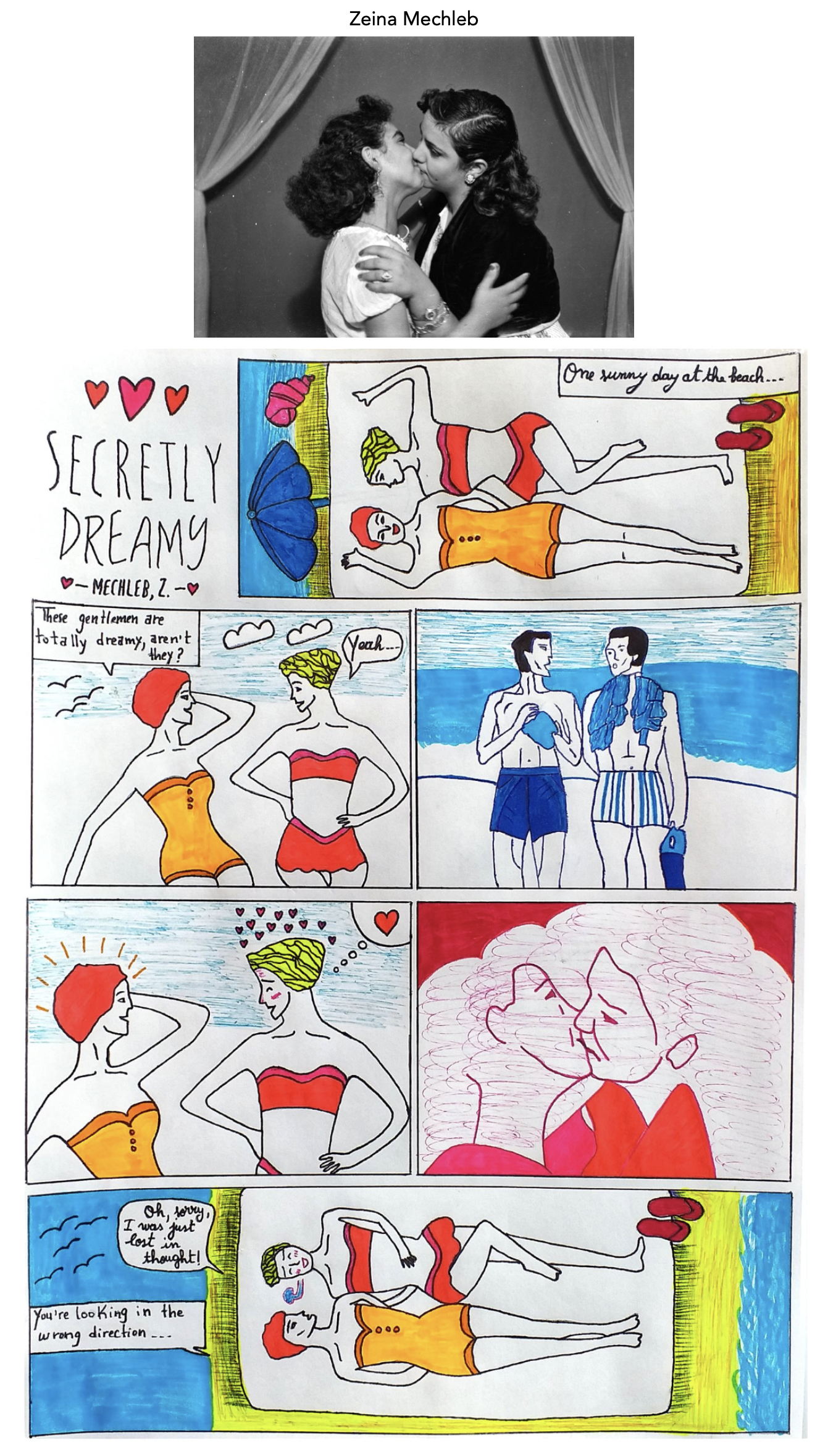 In March 2021, the AIF was solicited to speak to a group of students at the graphic design and audiovisual departments of the Université Antonine in the framework of the Storyboard and Bande Dessinée course offered by Zeina Bassil.
Inspired by the exchange and the collections at the AIF, a series of comic works were produced. AIF is excited to share the stories the students came up with around a selection of photographs from our collections. Click here to view these comics.
We encourage other student bodies in Lebanon and internationally to approach us for similar collaborations.
---
COMMUNITY HIGHLIGHT
​Discover what is happening in our community. We are proud to showcase individuals and organisations that have been supporting us along the way, in addition to those we in turn support through training and consulting services. We are also eager to tell you about initiatives and collectives we admire, and whose work and mission intersect with ours. Members of this fast-growing community will be showcased in every issue of our Stories.
​​
​In this issue, we bring your attention to: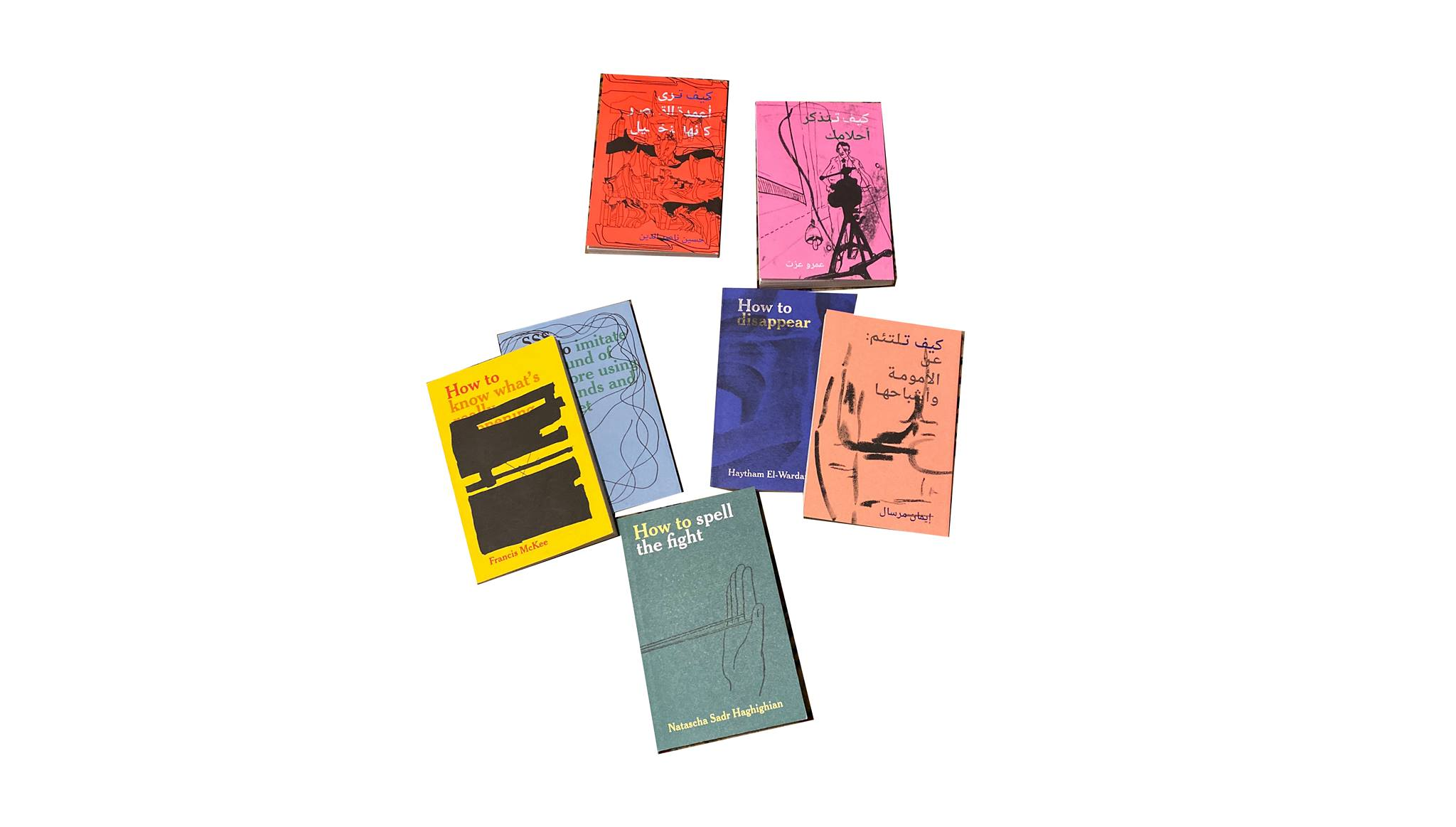 Kayfa ta is a publishing initiative that uses the popular form of how-to manuals (how=kayfa, to=ta) to respond to some of today's perceived needs; be they the development of skills, tools, thoughts, or sensibilities. These books situate themselves in the space between the technical and the reflective, the everyday and the speculative, the instructional and the intuitive, the factual and the fictional. Kayfa ta was founded in 2012 by Maha Maamoun and Ala Younis. ​ ​ 
---
WORK IN PROGRESS
​Attending to the negatives in our custody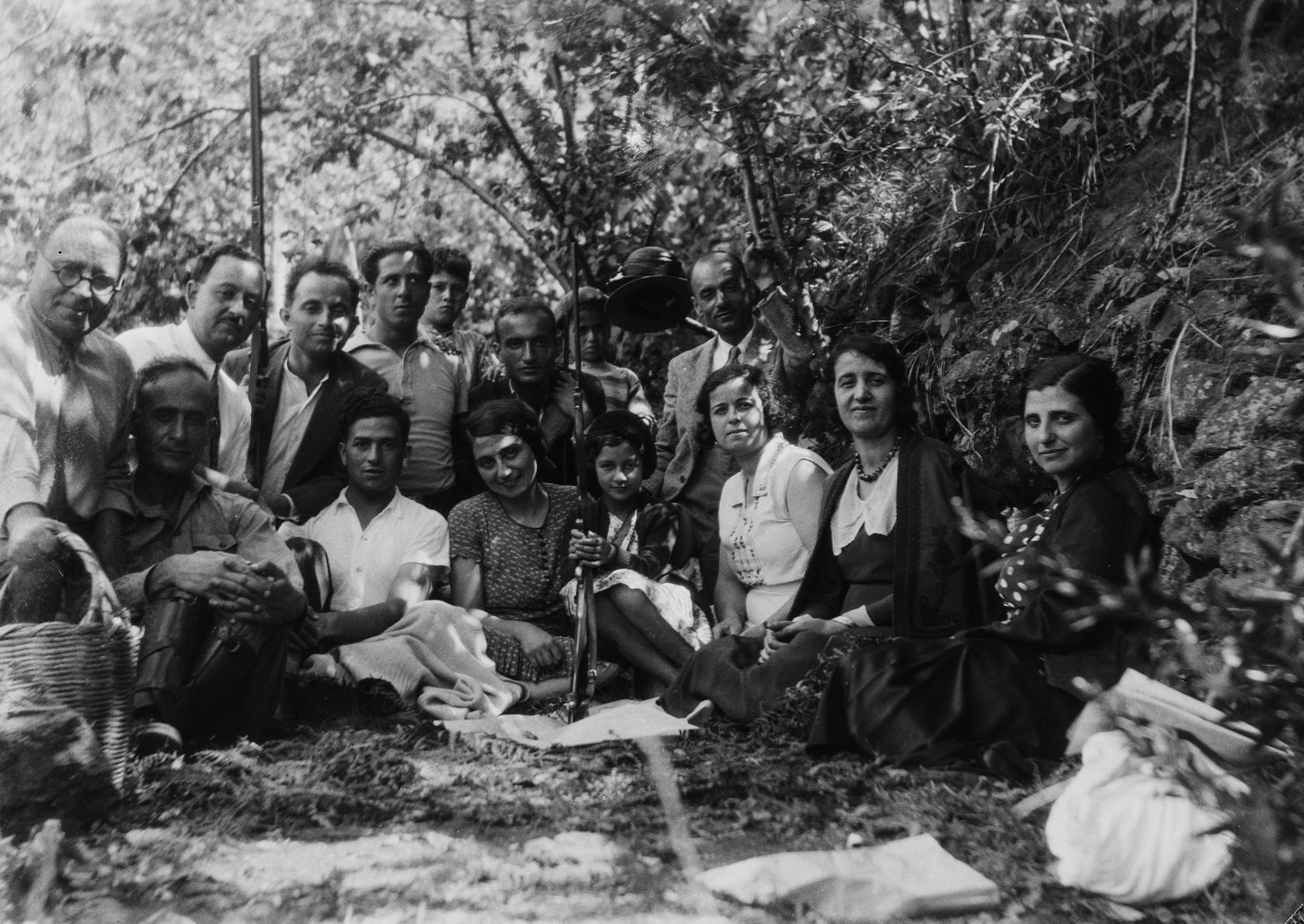 In November 2020, the AIF embarked on the crucial mission of digitising, rehousing, and documenting the unstable negatives in its custody – an undertaking supported by the Modern Endangered Archives Program (MEAP) at the UCLA Library, with funding from Arcadia.
The material in question – which includes cellulose acetate and cellulose nitrate films – represents a range of photography methods practiced in Egypt, Iran, Iraq, Lebanon, and Syria between the 1920s and the 1970s. From commercial studios to personal outings, these images reveal not only diverse photographic practices, but also underrepresented cultural histories.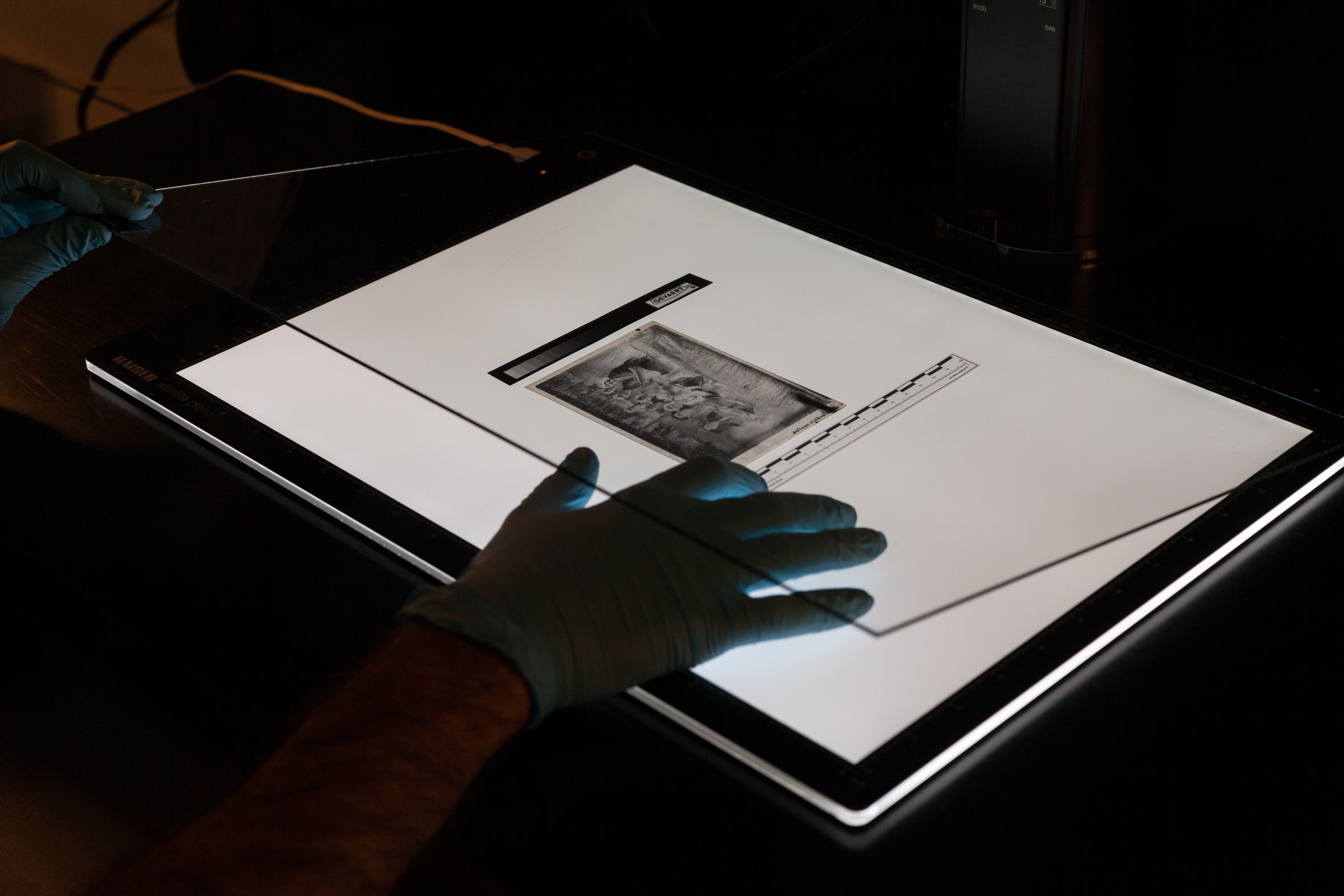 Opening up the material in our custody is at the core of our mission at the AIF. The work we do allows people to access not merely a range of photographic practices, but also a wider array of representations of self-image, intimacy, domesticity, and the development of modernity in our part of the world. The newly-digitised film negatives contextualise these ideas through visualisations of tension between private and public space in Lebanon and the region.
To date, we have digitised over a thousand film negatives from nine collections, which will be documented and shared on our digital platform in the months to come.
---
LIBRARY RESOURCE
​Randa Shaath: Under the same sky. Cairo
​With an introduction by Catherine David
​Published by the Witte de With Centre for Contemporary Art, 2003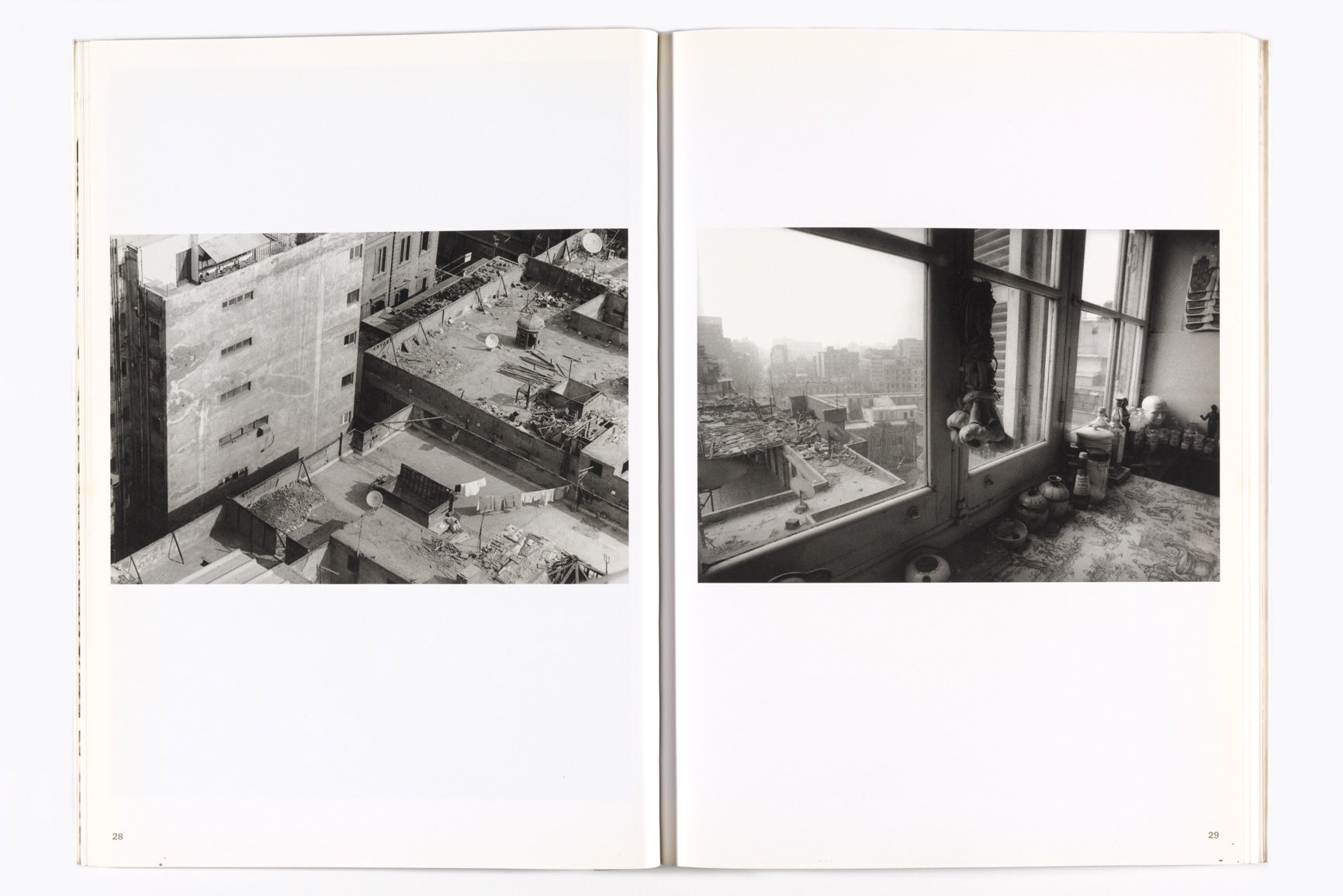 In three series of black-and-white pictures presented here, Randa Shaath meets and photographs the people who live in Cairo, Egypt. The first series, Under the Same Sky: Rooftops of Cairo, documents the lives of people who inhabit the rooftops of the city's apartments. The second, titled Profiles, portrays a variety of local citizens, including painters and writers, poets and dancers, film directors and parking lot attendants. The third series, In the Heart of the Nile, captures the lives of the farmers and fishermen who live on the island Qursaya in the Nile, where the river runs through the center of Cairo. This monograph by Randa Shaath is part of the publication series that is parallel to the project Contemporary Arab Representations.
---
EXHIBITION
​Divas: D'Oum Kalthoum à Dalida
​19 May to 26 September 2021 – Institut du Monde Arabe, Paris, France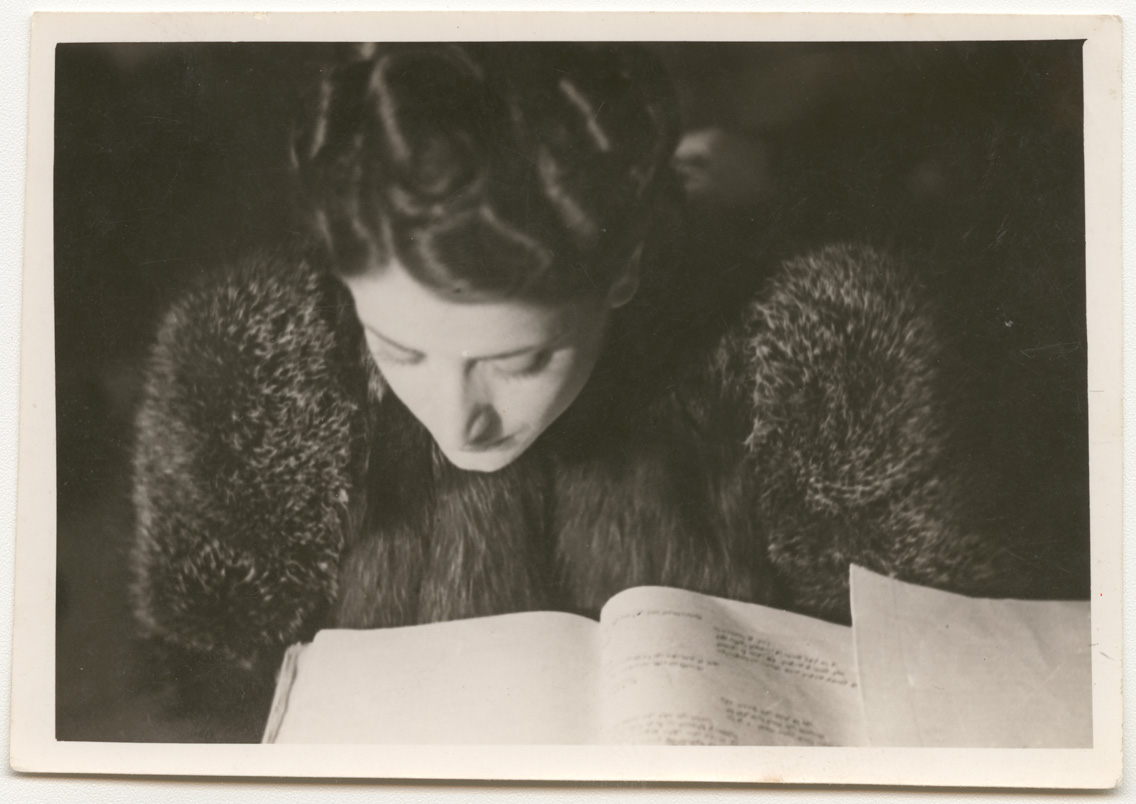 The exhibition Divas: D'Oum Kalthoum à Dalida is a celebration of the many women of the golden age of Arab music and cinema. From Oum Kalthoum, Warda al-Djazaïria, and Asmahan, to Fairuz, Laila Mourad, and Sabah, the photographs and audiovisual material presented here provides a rare insight into the lives and art of these legendary performers.
Through these portraits, and their subjects' public and lesser-known stories, the exhibition also foregrounds the social history of women in the Arab world in the mid-20th century, recounting their struggles in the midst of a patriarchal society, and their participation in the struggle for independence.
Featuring in this exhibition are several pictures of the Egyptian singer Asmahan from the AIF's collections. These images depict her with her brothers, Fouad and Farid el Atrash; her mother, Alia Mounzer; but also with her friends.
You can read more about this exhibition here.
---
INNOVATION IN OUR PREMISES
​Switching to alternative energy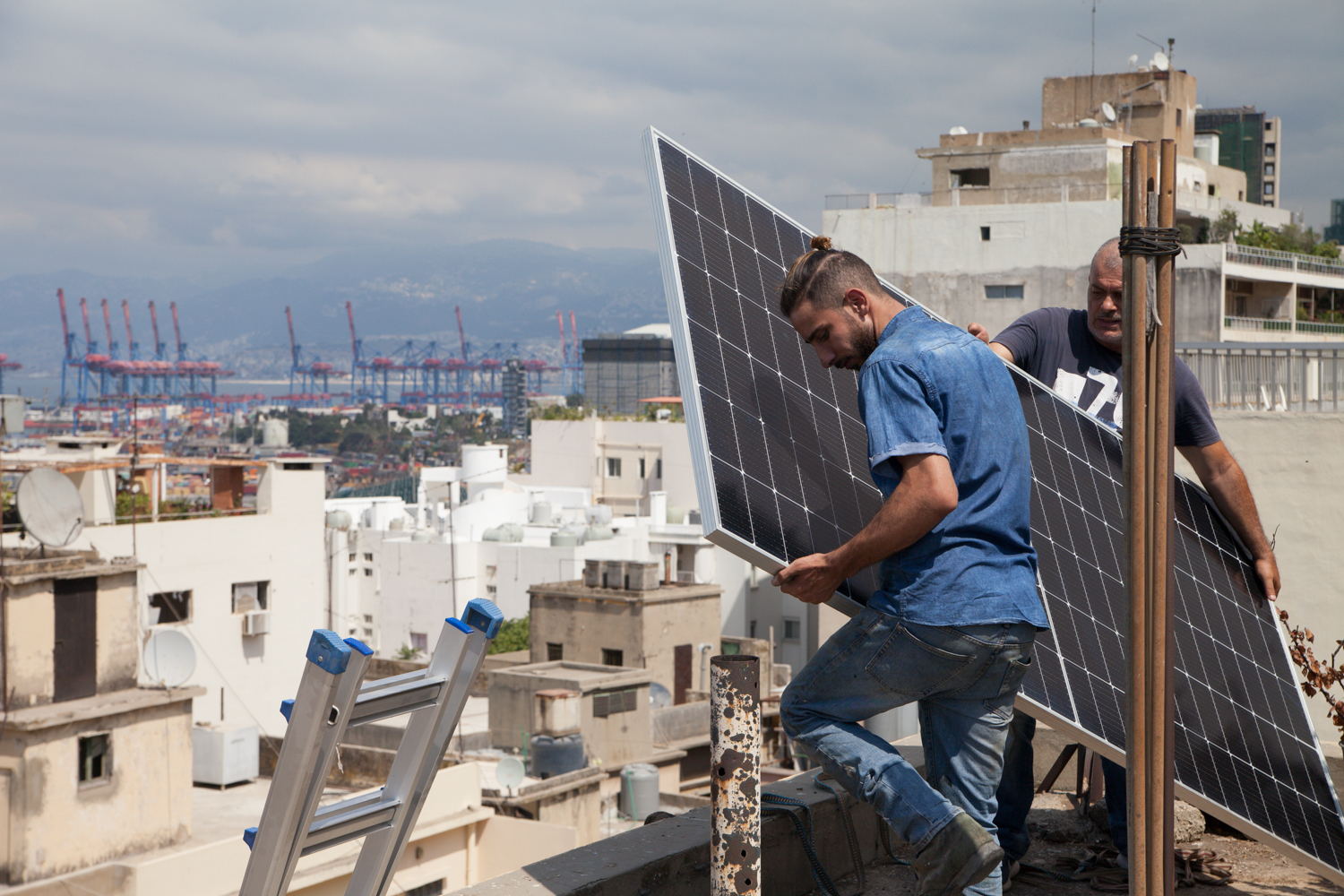 Over the past few months, Lebanon has seen an acute and devastating shortage in power, which has left the country in near-total darkness, threatened the operations of hospitals and healthcare services, and put thousands of lives at risk – not to mention the debilitating impact on livelihoods across sectors.
Our work at the AIF has undoubtedly been affected by this crisis. Though our team has been finding ways to adapt to these trying conditions, our concern has primarily shifted to our collections, which require a climate-controlled environment, and could face deterioration should the storage conditions be compromised. Our server and network-attached storage (NAS), which house the digital reproductions of the photographic objects in our collections, also need to be protected from power interruptions.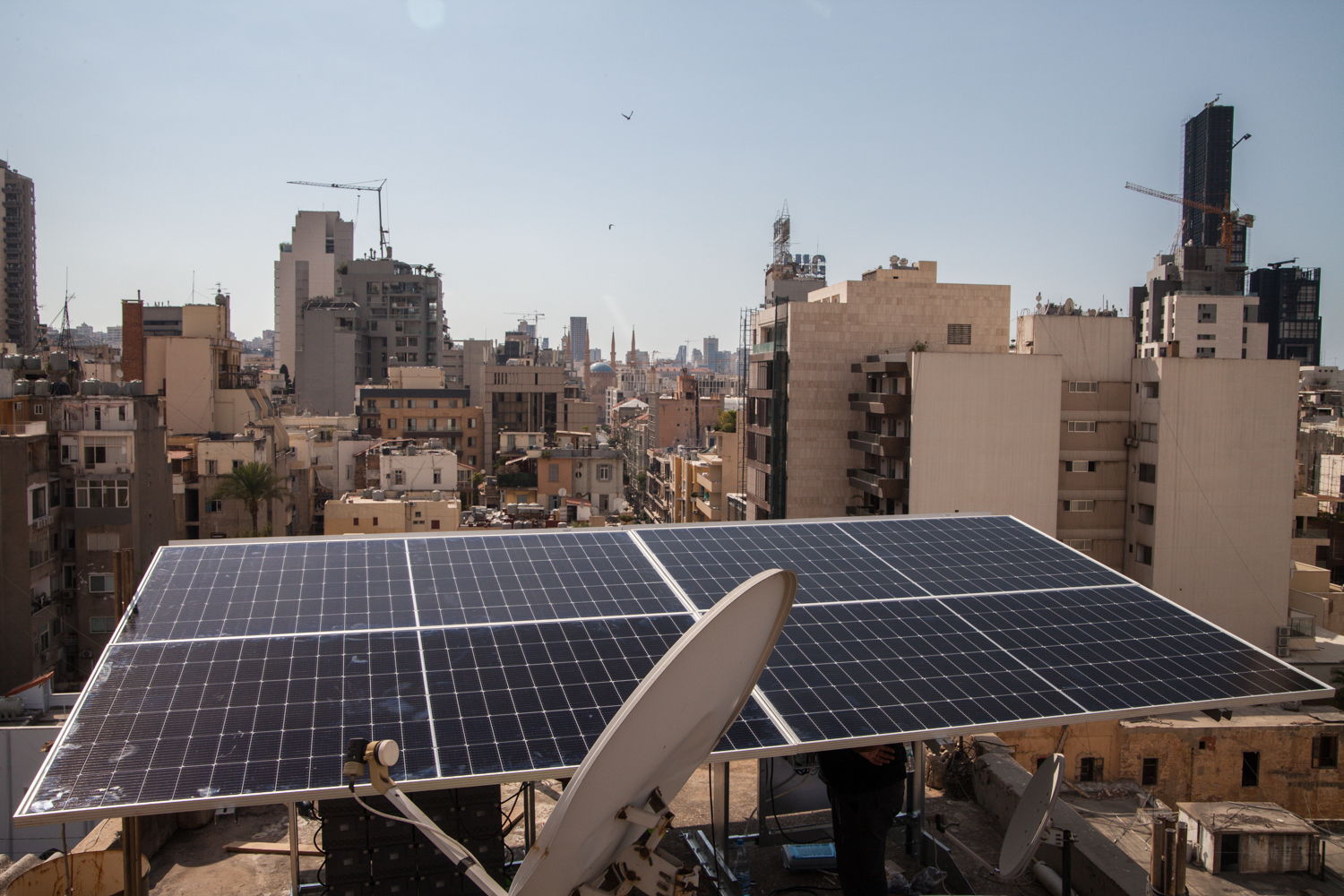 In January of this year, we decided to explore solar energy options to secure continuous energy for the cool storage room (CSR) that houses our collections, as well as our server. After months of negotiations and meticulous feasibility studies, we were finally able to install solar panels on our building's roof earlier this month, making the AIF the first cultural institution in Lebanon to operate on alternative energy. The newly-installed solar panels will power the CSR and server, ensuring the safety of the collections in our custody. Through public talks and panel discussions, we aim to share the knowledge we gained from this experience, so that other institutions can consider and adopt solar energy to support their running and operational needs.
We were expecting the support of one donor, which in the end, did not materialise. This did not stop us from forging ahead, given the urgency and priority to sustain our operations. We are convinced that this innovation will mobilise much-needed support for the AIF.
---
CHASING BUTTERFLIES
​Just another day in Lebanon
Our lives in Lebanon oscillate between the surreal, the unreal, and the plainly delirious. Simple tasks such as buying bread, securing medicine, or filling our cars with gas have turned into laborious chores, as resources become increasingly scant, and the deteriorating economic situation carries with it the collapse of all social norms.
The video above shows the AIF's programmes and operations manager's tutorial for enduring waits at the gas station.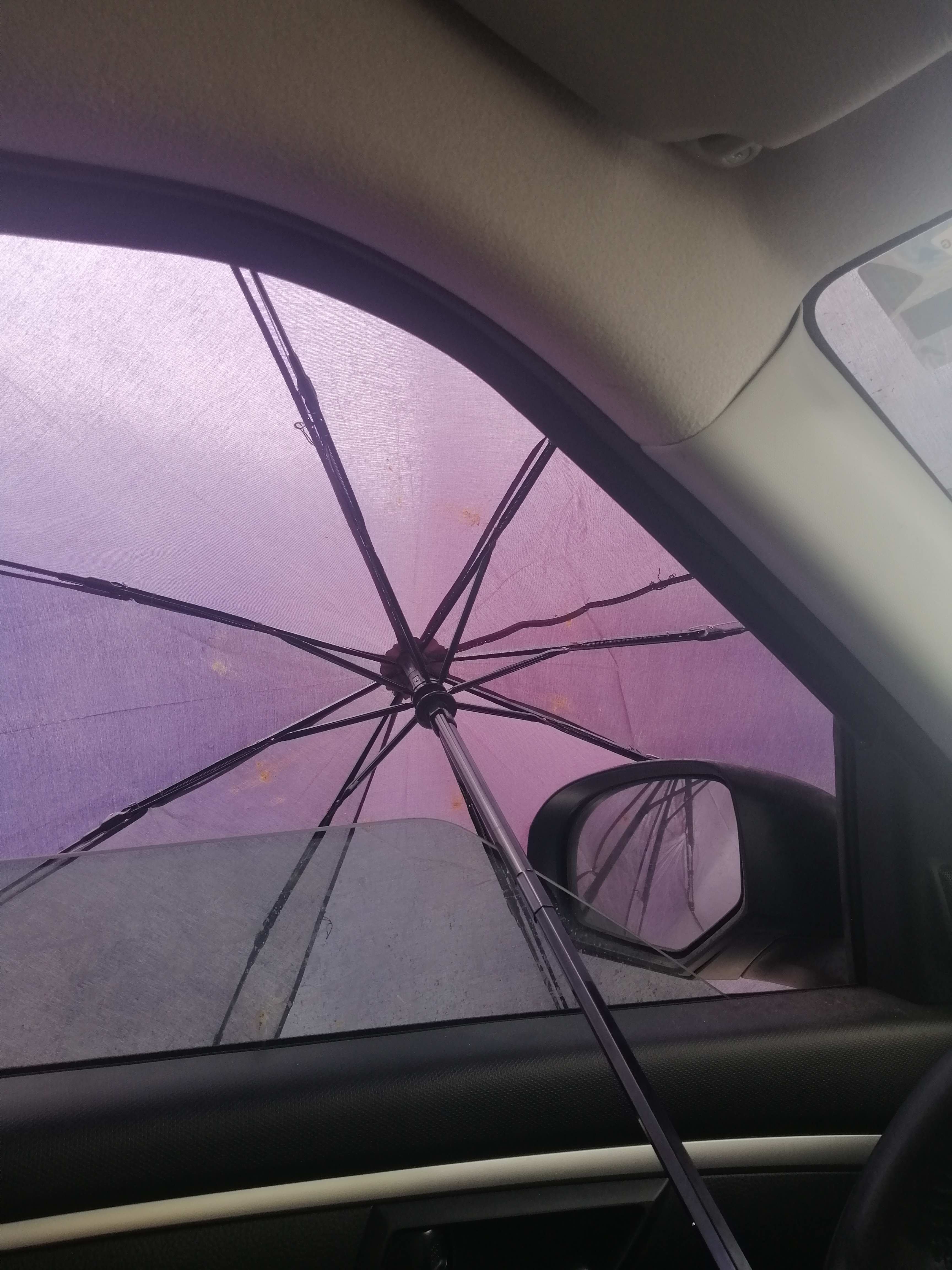 Our team is no stranger to the country's manifold crises. But we find ways to adapt – if not an as act of resistance (we cannot delude ourselves into thinking of survival as an act of resistance), then as a creative gesture; and at best, to provide some semblance of comic relief.
---
A COLLEAGUE'S WORK IN EXHIBIT
​But These Forms Need to Be Created: On Self-Organisation
​11 August to 11 October 2021 – Khalil Sakakini Cultural Center, Ramallah, Palestine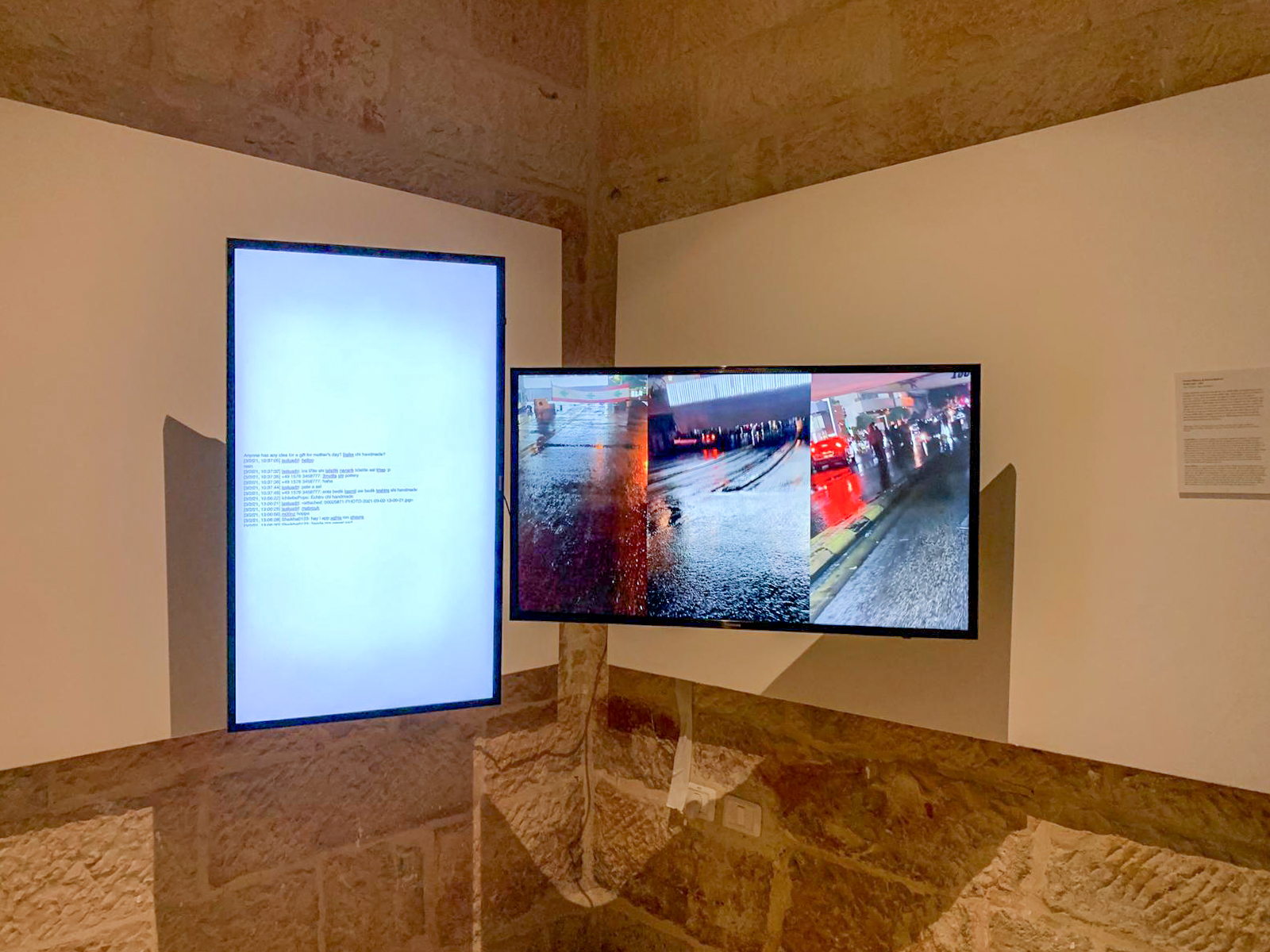 But These Forms Need to Be Created is both an exhibition and an attempt to explore forms of self-organisation. Threading through artist-run spaces and wrapping around other social genres of self-organisation such as agricultural and production cooperatives, the exhibition features a spectrum of self-organisational structures to illuminate the intricate details of self-organised groups – including funding, means of production and communication, power relations, sustainability, and varieties of cultural products.
Participating in this exhibition is visual artist and AIF archivist Charbel AlKhoury, who's presenting a work in collaboration with researcher and educator Monica Basbous. Titled POPG Clanc (2021), this two-channel video installation is rooted in a WhatsApp group of the same name, which was initially created by a group of online gamers in the aftermath of the popular uprisings of October 2019. Throughout the subsequent economic, financial, and infrastructural collapses, the outbreak of the Covid-19 pandemic, and imposed lockdowns, POPG Clanc became at times a revolutionary cell; a grassroots neighbourhood group; an information sharing and verification system; a mutual aid network; and a social and emotional support system. Presenting an alternate timeline of collective and personal events that shaped the past two years, the process of archiving POPG Clanc engaged members of the group in reflections around the significance and potentials of the eponymous WhatsApp group, and around other possible forms and failures of collectivity.
POPG Clanc includes M00nz, Anxiety Attack, P00pie, Lastuadri, Jfara7, Leil88, Shaikha0123, Moudira2aldir, Feiruzwbass, Metweleh07, Lynnnnyl, ZaThug, Gabzoy, IchliebePopo, Rips88, Melm0, W84godo.
To learn more about this exhibition, click here.
---
NEWCOMERS
​Three new members are joining the AIF's preservation and digitisation labs in August and September: Blanche Eid, Rhéa Dagher, and Asadour Garvanian.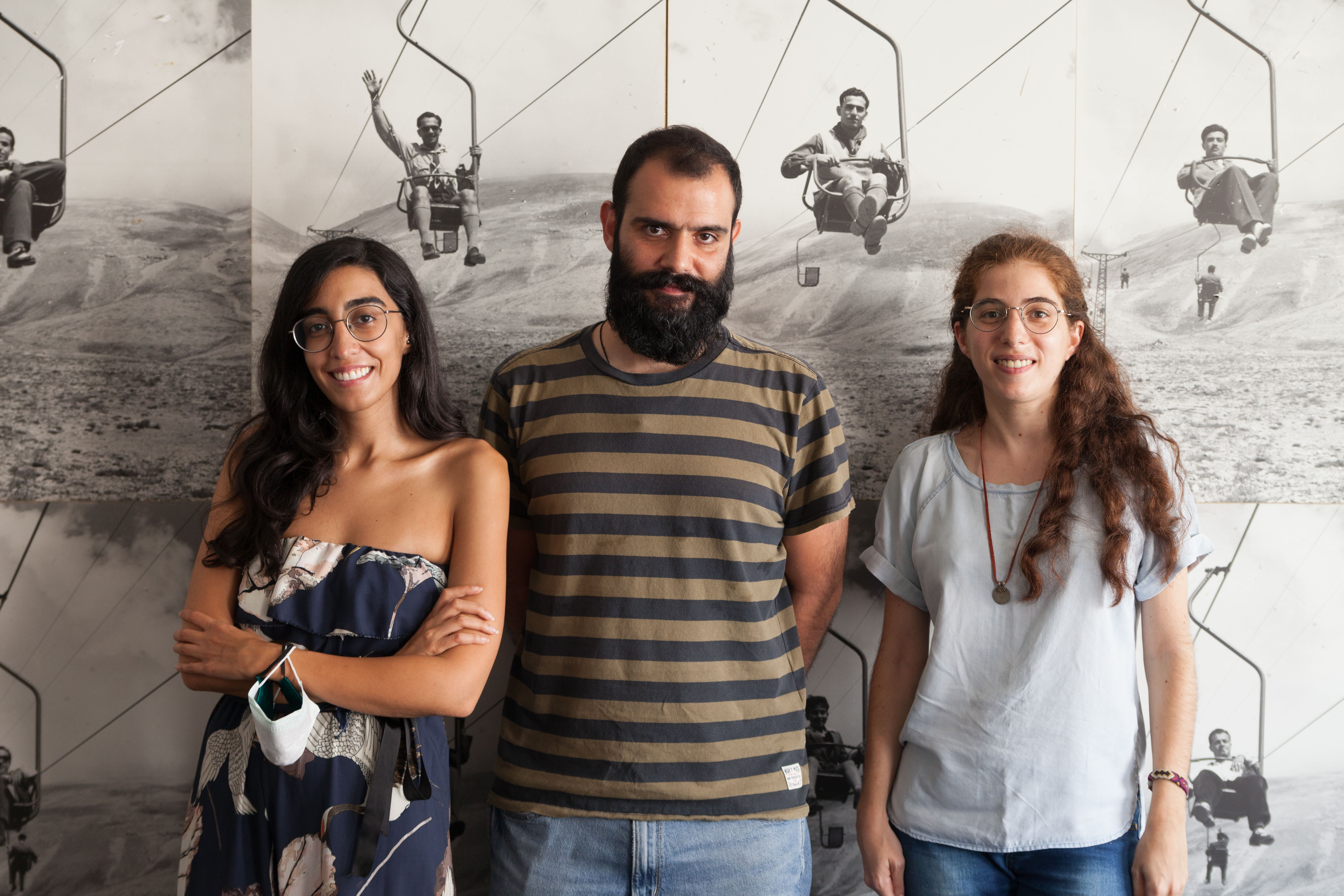 Full-time archivists Blanche Eid and Rhéa Dagher will be working in tandem on arranging, cataloguing, and preserving the photographic objects in our custody. Blanche holds a BA in Photography from Notre Dame University, and an MA in Digital Art and Design at University of Nicosia. In parallel to her own photographic practice, she is also an instructor at her alma mater, NDU. A graduate of the University of Balamand's MA program in Museology and Cultural Heritage Management, Rhéa has a wealth of experience spanning research and archival work at a number of different institutions and platforms, including Atelier Hapsitus. She was also a research consultant for the Disability Under Siege Project at the University of Birmingham, in collaboration with the Centre for Lebanese Studies at the Lebanese American University (LAU). 
Joining as a part-time digitisation officer is Asadour Garvanian, a self-taught photographer with a BA in Political Science from Haigazian University. Asadour has been developing his own photographic practice since 2010, working across both digital and analogue photography.
---
OFF FOR A ONE-YEAR FELLOWSHIP
​Rachel Tabet, collections care specialist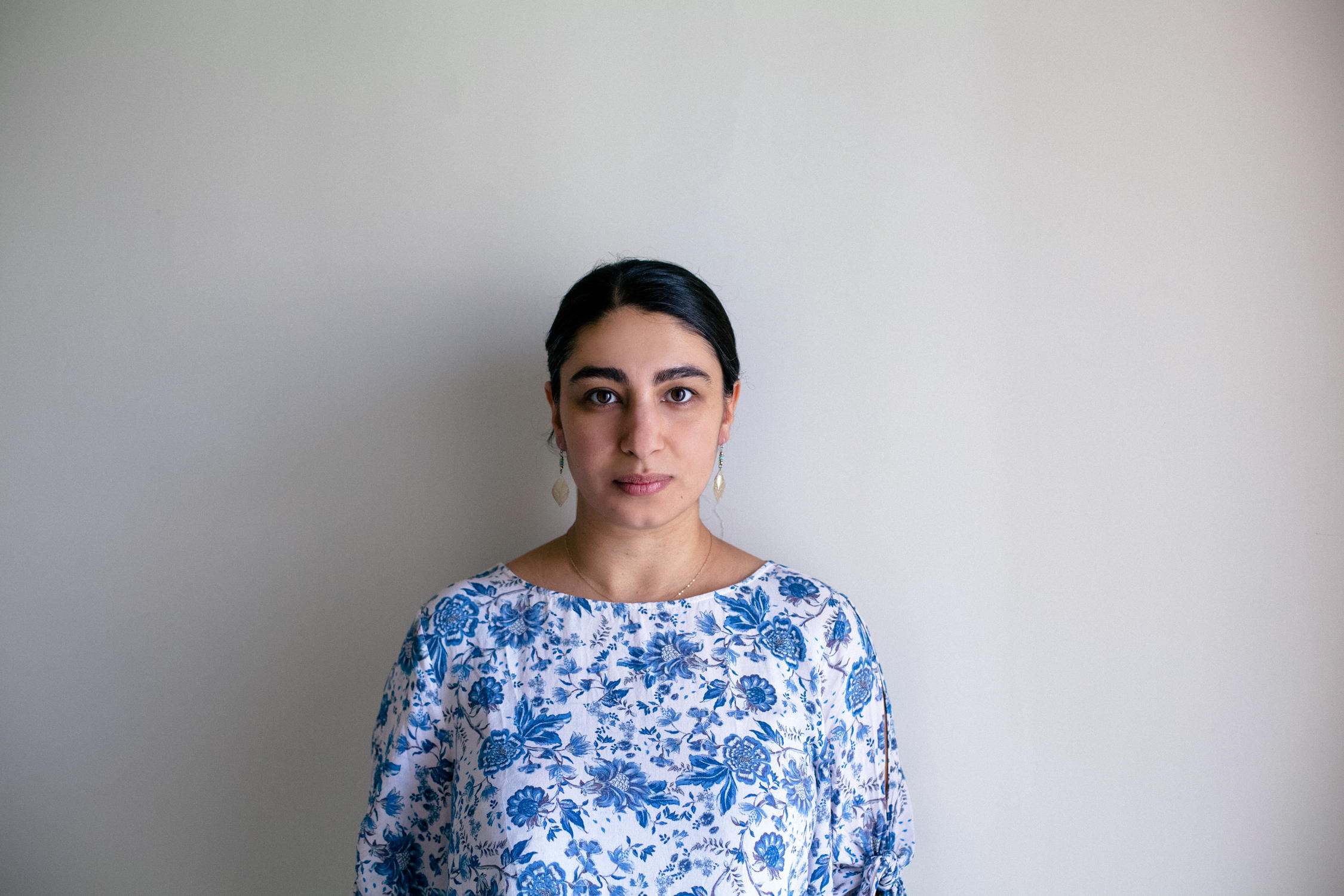 Rachel Tabet is one of the Arab Image Foundation's longest-standing team members. She joined the AIF in 2015 as a senior archivist; and as of 2021, has taken on the role of collections care specialist, developing and implementing long-term preventive measures for the AIF's photographic collections.
During her time at the AIF, Rachel exhibited exemplary devotion and meticulousness, and was always eager to gain more theoretical and hands-on knowledge about conservation practices. Alongside her work at the foundation, she pursued an MA in Preventive Conservation at the University of Northumbria, graduating with distinctive honors in 2019.
In September 2021, Rachel will be joining the photograph conservation department at the Metropolitan Museum of Art, New York, for a one-year junior fellowship, and will return to the AIF upon its conclusion. During her time at the Met, she will acquire advanced training in photograph conservation, and will investigate how best practices can be adapted in the context of a multiple risk zone such as Lebanon.
Collections care in Lebanon is a limited, if burgeoning field to begin with – and collections care for photographic materials is even more sparse. As practitioners working in a country labelled as a risk zone, we have specific circumstances to consider, and obstacles to overcome at every corner. Since I joined the AIF, I have set out to strengthen my knowledge in photographs preservation; to adapt best practices; and come up with preventive measures for photographic collections that are relevant to the needs, obstacles, and limitations within a country such as Lebanon. ​
​​
​Since 2019, we have been thrown into a what seems like an endless vortex of crises.
​​
​Our biggest challenge has been ensuring the safety of our collections, and dealing with new realities as they come along, such as limited of access to the collections due to the remote work enforced by the Covid-19 pandemic; prolonged power cuts; and damage to the premises from the man-made disaster of August 4, 2020.
​​
​Despite everything, we have been successful in addressing all risks as they arise. We were able to continue checking in on the collections even as we spent months working from home. We were able to stabilize the premises and get back on track regarding projects within 3-4 months of the explosion. Most recently, with the power cuts getting worse, we were able to procure solar panels for the cool storage room and our sever.
​​
​In August, I am taking a sabbatical leave to pursue a fellowship in photographs conservation at the Metropolitan Museum of Art in New York. My aim is to bring back the knowledge accumulated during this fellowship to contribute to an inceptive dialogue on photographs conservation in Lebanon and the Middle East based on our own obstacles and complex socio-economic circumstances. Looking back at the past six years, my greatest time was spent making connections with the team, and working in an inclusive environment free of judgment. The AIF has provided me with ample space to grow as a person and a professional and I have made strong friendships that will I carry with me going forward. I want to thank the board of directors and Heba Hage-Felder, the director, for their vision. And I want to thank all current and previous AIF staff members for their dedication and unwavering support over the years. The foundation is what it is today because of each and every one you.
---
TRIBUTE TO OUR DONORS
​The Arab Image Foundation extends its appreciation to our current generous supporters that make our activities possible. We are equally grateful to those who wish to remain anonymous.
Major Supporters
Royal Norwegian Embassy in Beirut ▪ Arab Fund for Arts and Culture ▪ Al Mawred Al Thaqafi ▪ Foundation for Arts Initiatives ▪ The Violet Jabara Charitable Trust ▪ Getty Foundation
Project Supporters
Modern Endangered Archives Program (MEAP) at the UCLA Library, with funding from Arcadia ▪ Prince Claus Fund for Culture and Development ▪ Institut Français ▪ William Talbott Hillman Foundation ▪ Akram Zaatari ▪ Alexandre Medawar ▪ MAGRABi ▪ Fund for the International Development of Archives – FIDA ICA ▪ Victoria and Albert Museum – V&A ▪ Art Jameel ▪ New York University's Hagop Kevorkian Center for Near Eastern Studies
Post-Explosion Supporters
Financial donations – institutions: Prince Claus Fund for Culture and Development ▪ Cultural Emergency Response ▪ Cultural Protection Fund of the British Council ▪ Gerda Henkel Stiftung ▪ US Ambassadors' Fund for Cultural Preservation ▪ Mariët Westermann and the Pardoe-Westermann Family Fund ▪ Middle East and Islamic Caucus of Franklin & Marshall College ▪ Luminous-Lint ▪ Oteri General Construction ▪ Moore Archives & Preservation LLC ▪ GAPS LLC ▪ Blue Shield ▪ Book Works ▪ American Institute for Conservation of Historic & Artistic Works ▪ Savvy Wood Photography ▪ Benevity ▪ PhotoArts Studio ▪ Robert Rauschenberg Foundation ▪ Stanley Thomas Johnson Stiftung ▪ Europeana Foundation ▪ Rotary Club Essen-Gruga
In-kind donations – institutions: Institut National d'Histoire de l'Art ▪ Middle East Photograph Preservation Initiative ▪ Musée Français de la Photographie ▪ Klug-Conservation ▪ Centre de la Photographie
AIF could not have made this journey without all the individual contributors.
Click here for the full list of individual donors.
Thank you for those who have supported us in previous years: Sharjah Art Foundation, Pikasso, Ford Foundation, Graham Foundation.