Issue #2021.07
In place of utterance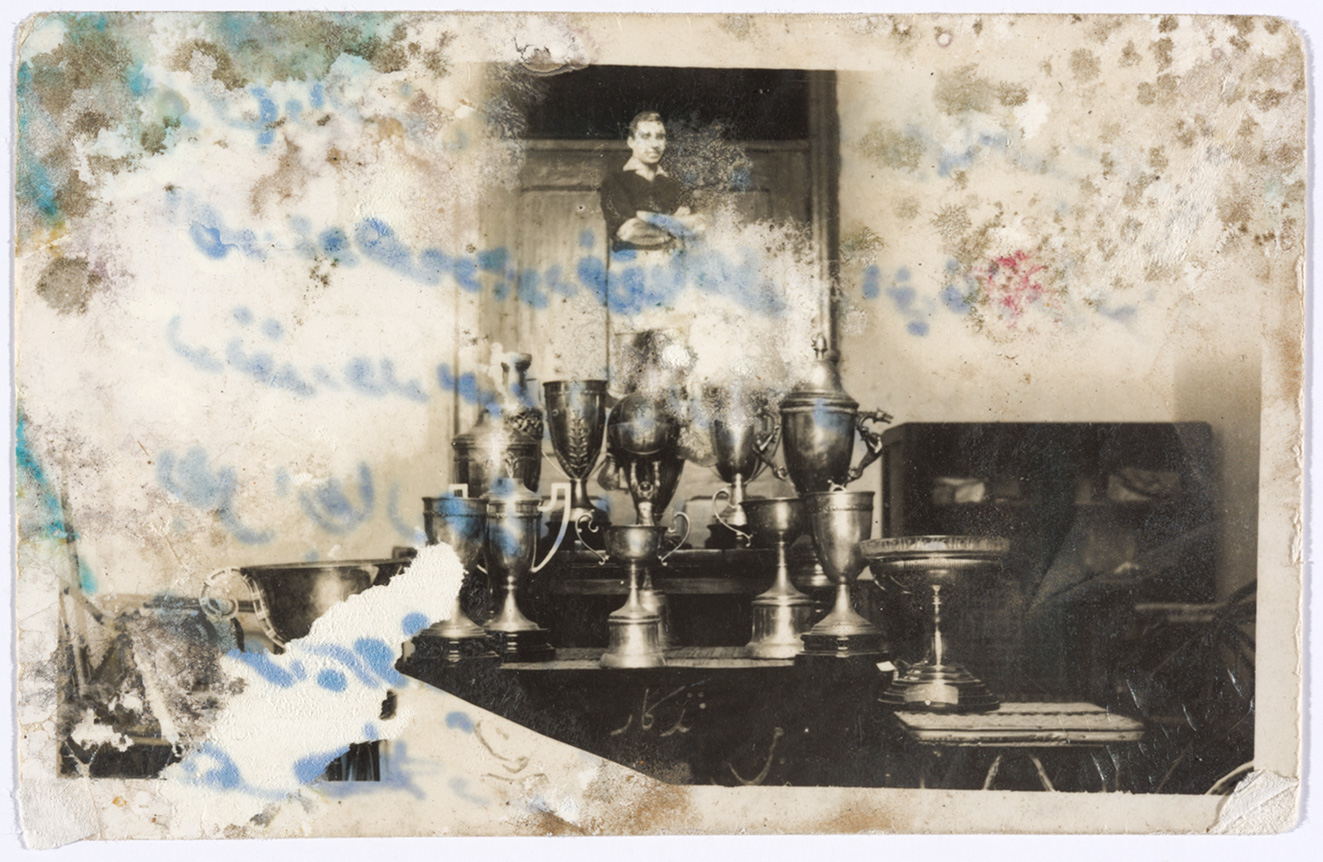 لقراءة هذه النشرة باللغة العربيّة، اضغطوا هنا

​Representation on its own does not imply (nor preclude) presence and privilege, whether we are makers of an image or its object. It is stories that activate collections, and which may become a deliberate political act to privilege (or disadvantage) a theme or a community. The subjects that we gaze upon in photographs are as critical and telling as those that are absent from them.
A written word. An oral narrative. A moving sign. There are many ways for us to express – through the medium of language – what we wish to share or question when a photograph stares back at us. Sometimes, an image's staggering silence is of the essence, leaving it up to the viewer to decide what they want to see. Other times, what captures our imagination are oral narratives, such as the Palestinian Oral History Archive (POHA), which we shed light on in this issue.
To render an archive searchable, our work at the Arab Image Foundation is a dance between what the eye objectively sees and what we read into and interpret, so that we can invite other curious minds to dive into our collections and add their voices. We share with you more details about the Studio Photo Jack collection, which continues to unravel exciting stories and expose how we handle the nuances of its particular objects.
It takes an enormous time to fill out data sets in the process of cataloguing, until the point when the researcher delves into the art of documentation. Two new part-time collections researchers, Omar Thawbeh and Paul Gorra, have come on board to support this endeavour. We also welcome our new communications coordinator, Muriel N. Kahwagi, and our part-time colleague, Cynthia Zeidan Abou Hassan who is supporting the foundation's operations. At the same time, we bid farewell to Joanna Kai, who diligently digitised a huge bulk of film negatives in the last few months.
What an image evokes as an ambiance, or what the different elements in the image represent, or the context it elucidates is a matter of factual research and interpretation. The photographic collections in our care are a reflection of their time. Our mission is to open up and invite critical study around them. In the same way that we practice preventive conservation – intervening as little as possible – we refrain from restoring or altering original content. We aspire to render visible what is sidelined, and to use inclusive language in a way that addresses historical data of a community without reinforcing stereotypes. One of our general assembly members, Sarah Morris, has been developing an AIF language statement to reflect our practice, and to eventually share it publically.
The fifth episode of our podcast, Lamha, highlights the Faysal Abu Izzeddin collection, which paints a portrait of the region at the turn of the century. The extensive damage that has afflicted the collection's glass plates tells a parallel story, one that is as important as the subjects depicted within them.
Dive into the work of Lara Baladi to experience how digital archives, documentary, and contemporary art come together in an online platform and the generated lexicon of revolution in Egypt. In celebration of the queer community, Marwan Kaabour emphasized that his aspiration is to uphold an inclusive Arabic language and to dissipate conservative views in society, because that is how we give space for diversity.
Other than engaging practitioners to tell us about their work, our Library and Research Space welcome all those who wish to visit our extensive library holdings and use one of our workstations for research. Check out our monthly resource pick. Our doors remain open in accordance with health safety measures, but we cannot promise a fresh breathe during the summer given the power shortages and sweltering heat!
Friday 30 July 2021
---
Header image: 0069fa00046, 0069fa – FAI collection, courtesy of the Arab Image Foundation, Beirut.
---
WORK OF A PRACTITIONER ​
​The Protest and the Recuperation
​12 June to 14 August 2021 – Wallach Art Gallery, Columbia University, New York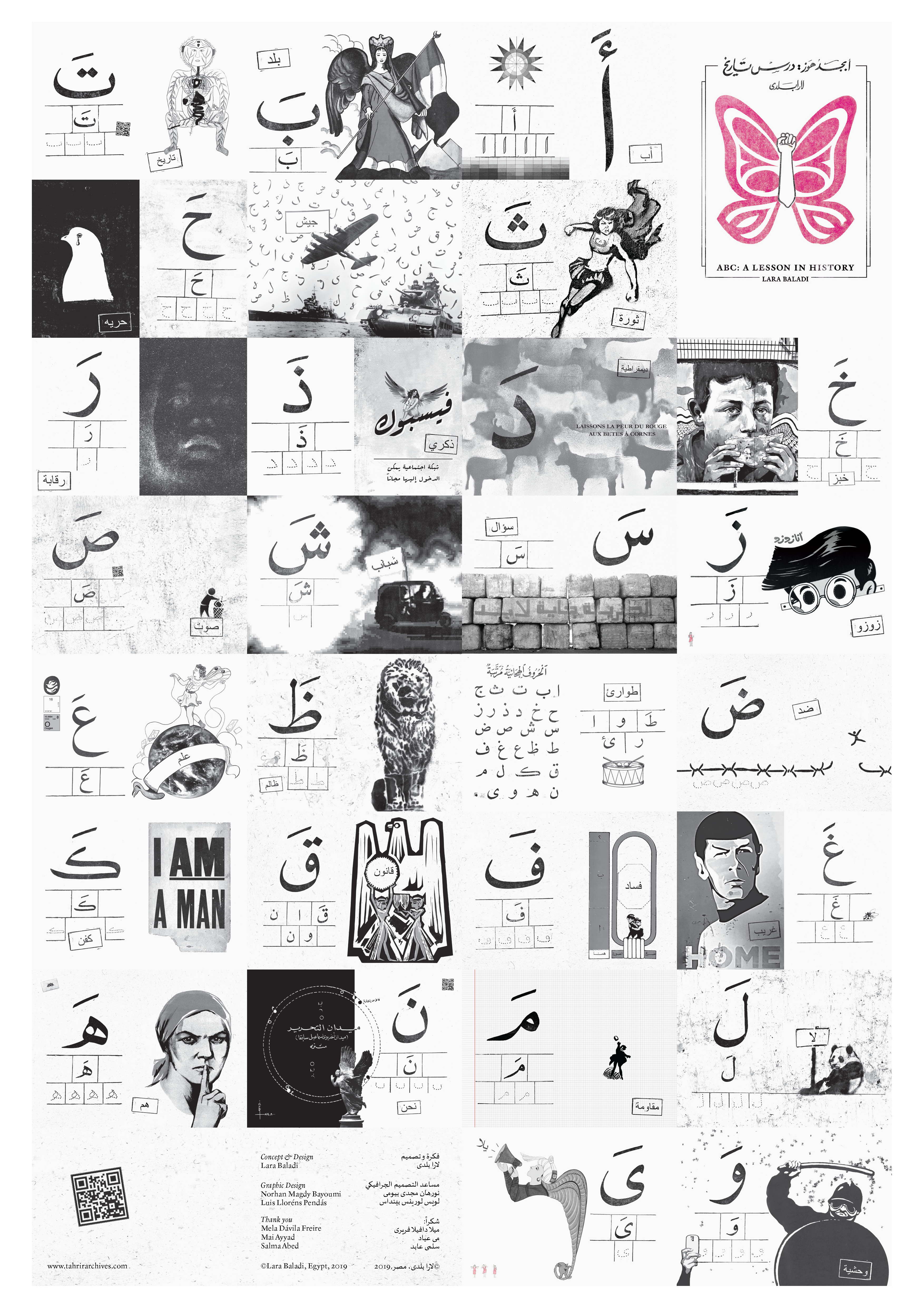 The Protest and the Recuperation is a survey of artistic perspectives and responses on the global phenomenon of mass protest, as well as recuperative strategies of resistance. The exhibition presents works by ten artists that register the power of mass protest from a deeply human perspective, highlighting the individual-to-individual connection in the collective spaces of the mass protest, recovery, and care.
As part of The Protest and the Recuperation, Egyptian-Lebanese artist, archivist, and educator Lara Baladi is presenting three works: ABC: A Lesson in History (2020); Anatomy of a Revolution (2020); and Vox Populi (2011-ongoing).
ABC: A Lesson in History and Anatomy of a Revolution both serve as a manifesto and lexicon for revolution inspired by ABC primers from the 1950s. Though these multidecade-old primers were used to indoctrinate children into a militaristic mindset, Baladi's works attempt to upend these aims to envision a more harmonious and just world.
Vox Populi, a video sampling Baladi's Tahrir Archives project, maps revolutions and revolts through the iconography of protest. Tahrir Archives is a web-based timeline and audiovisual archive of the 2011 Egyptian revolution and other global social movements. Positioned at the intersection of digital archives, documentary, and contemporary art, this online platform is an open-source portal into Baladi's ongoing archive and the artworks which have emerged – and continue to emerge – from it since 2011.
Spanning photography, analogue and digital collages, video, sculpture, architecture, and multimedia installations, Lara Baladi's work investigates historical archives, popular visual culture, and personal histories to question the theoretical divide between myth and the cycles inherent to history. In 2006, she founded the artist residency Fenenin el Rehal (Nomadic Artists) in Egypt's White Desert; and during the 2011 Egyptian revolution, she cofounded two media initiatives, Tahrir Cinema and Radio Tahrir. Baladi has been a lecturer at MIT's Program in Art, Culture and Technology (ACT) since 2015. She has been a member of the AIF's General Assembly since 1997, and was on the Board of Directors for several years.

​Follow the steps below to download and print Lara Baladi's "ABC of Revolution" (2020) poster, shown above.
​1. Download the file
​2. Open the file
​3. Go to Print
​4. Click on Page Setup
​5. Select A3 in page size
​6. Print your "ABC of Revolution" poster
---
TALK
​Through a queer lens: On language, agency, and photographic documentation – 8 July 2021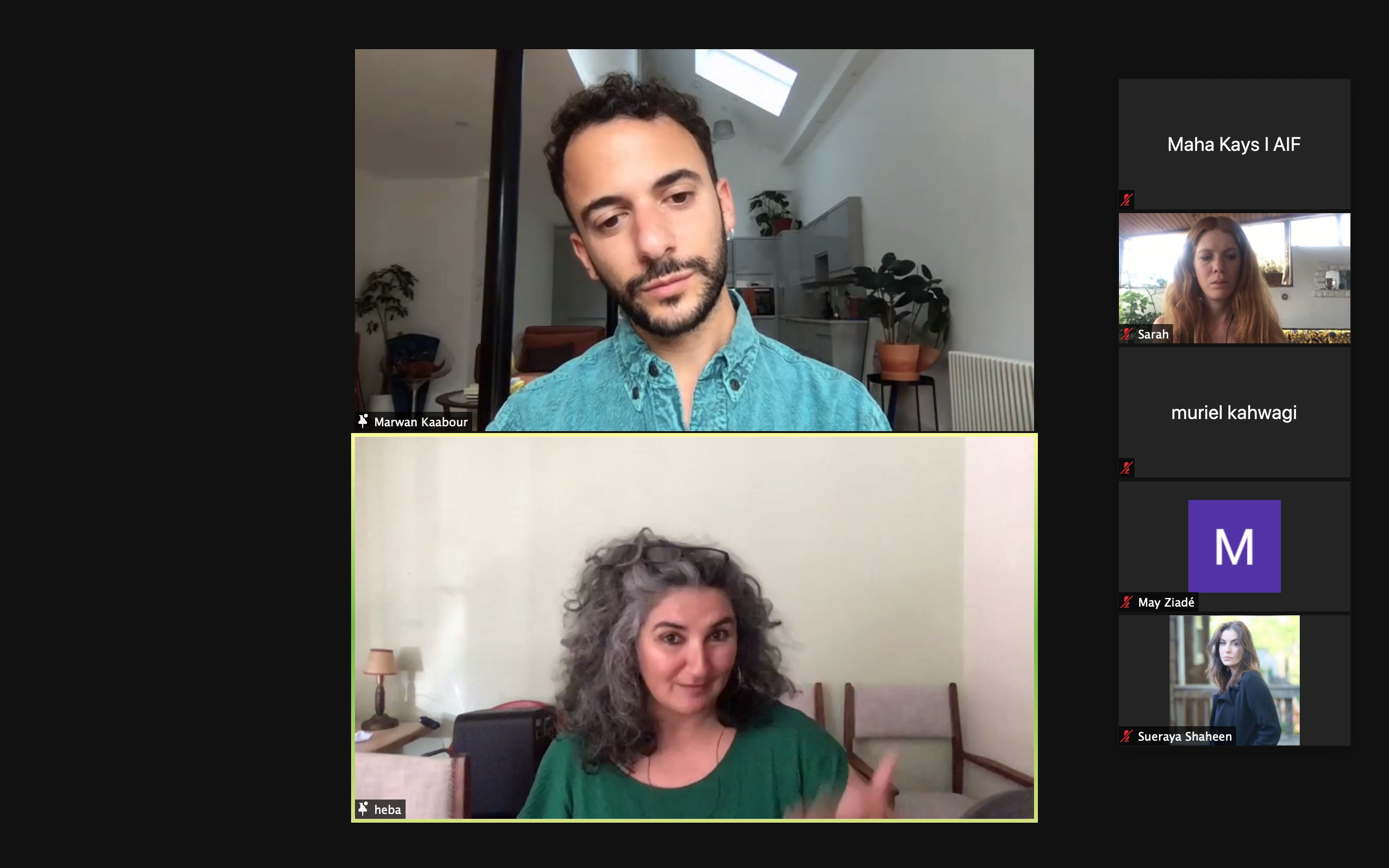 How can photographic documentation give a voice to the people inhabiting photographs? What role does language play in empowering the photographed subject, and marginalised communities at large?
In the framework of LGBTQ+ Pride Month, we held an online talk with Marwan Kaabour, founder of Takweer, a bilingual online platform and archive exploring queer narratives in Arab history and popular culture. The conversation was moderated by AIF director Heba Hage-Felder.
Calling into question Eurocentric knowledge production, the conversation reflected on how language and terminology, especially in Arabic, can foster justice and promote inclusion for marginalised communities, and those living on the peripheries of society.
This talk is inscribed within our ongoing reflections on the importance of using critical, respectful, and inclusive language when documenting the photographs in our custody. In formulating an AIF language statement, AIF general assembly member Sarah Morris ​ has touched on issues of: a) visibility – how can our work positively impact the visibility and perception of a community? b) language – how can we address historical documents which may be part of the history of a community, without reinforcing stereotypes? and c) call for action – is it enough to review language and give visibility to certain images or should we adopt a policy of affirmative action, such as accessioning new collections only if they redress imbalances in our archive?
Marwan Kaabour is a Beirut-born, London-based graphic designer, visual artist, and founder of Takweer. He was formerly senior designer at Barnbrook, where he designed the much-celebrated Rihanna book, which received international media acclaim from the likes of Vogue, Pitchfork, Elle, and The New York Times. Amongst a wide portfolio of projects ranging from exhibition design, book design, marketing campaigns, branding, and art direction, he has worked with some of the world's most exciting cultural institutions and publishers including Phaidon, Art Basel, V&A Museum, Thames & Hudson, Serpentine Galleries, Hayward Gallery, Somerset House, and South London Gallery. In 2020, Marwan established his independent design practice.
Takweer is a bilingual online platform and archive exploring queer narratives in Arab history and popular culture. The first publication to come out of Takweer will be the "The Queer Arab Glossary," a comprehensive study of language and lexicon used to refer to members of the LGBTQ+ community across the Arabic-speaking world.
---
PODCAST
​Lamha Podcast Episode 5: The Faysal Abu Izzeddin collection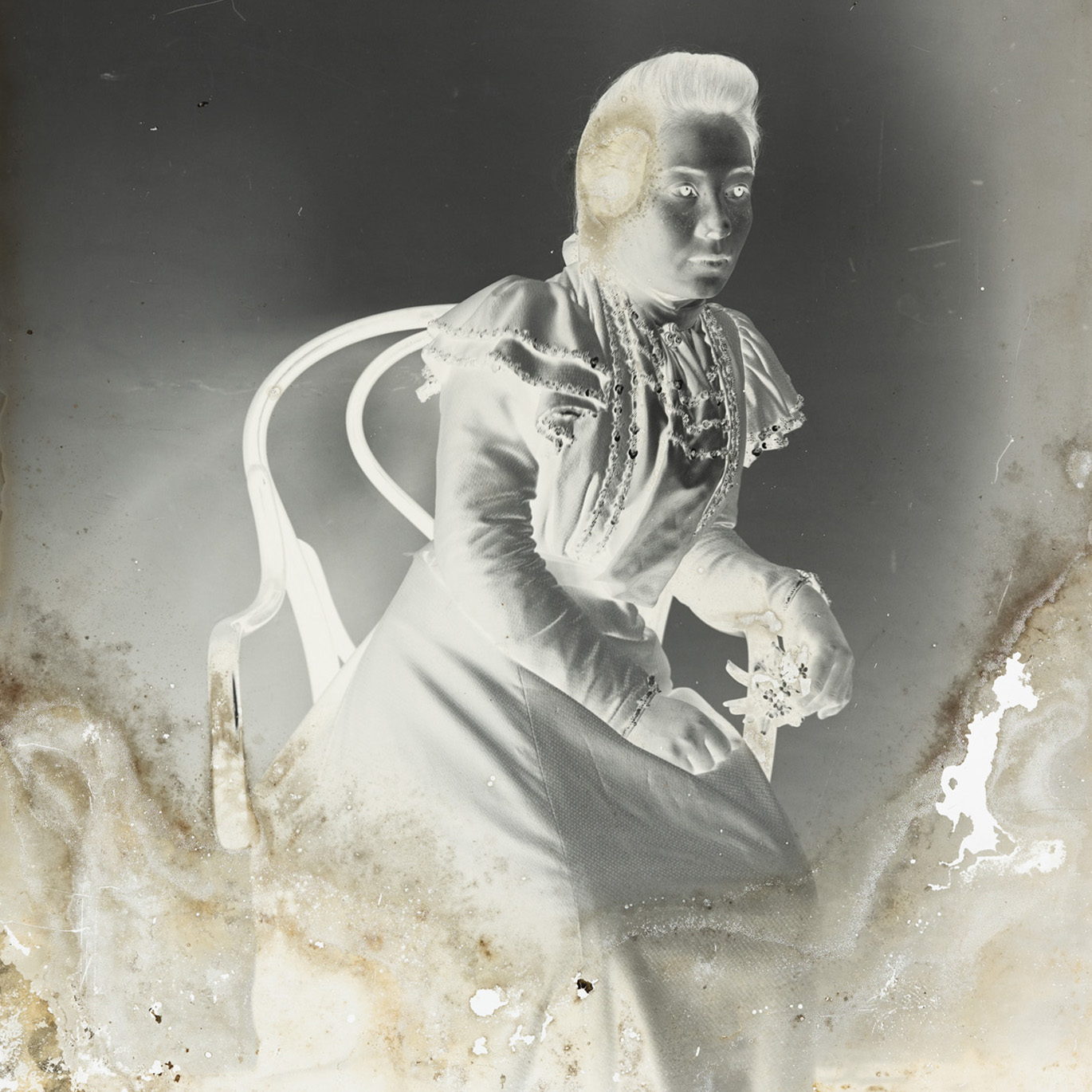 Lamha is a podcast in Arabic put together by the Arab Image Foundation with the aim of presenting the collections in its custody through a series of short snippets.
The fifth episode of Lahma presents the Faysal Abu Izzeddin collection, comprised of 39 glass-plate negatives taken between 1898 and 1912 by Selim Mansur Abu Izzeddin, depicting family life in Lebanon and Egypt at the turn of the century. This collection is marked by significant damage – discoloration, oxidation, peeling, and water damage to the negatives – bearing witness to the passing of time.
Click here to listen to the podcast and learn more about this collection.
You can explore the Faysal Abu Izzeddin collection on our platform here.
Lamha is produced in collaboration with Tunefork Studios, Beirut, Lebanon.
---

---

---
COMMUNITY HIGHLIGHT
​Discover what is happening in our community. We are proud to showcase individuals and organisations that have been supporting us along the way. We are also eager to tell you about those we in turn support through training and consulting services. Members of this fast-growing community will be showcased in every issue of our Stories.
​​
​In this issue, we bring your attention to:
Palestinian Oral History Archive (POHA)
The Palestinian Oral History Archive (POHA) is an archival collection of more than 1,000 hours of testimonies with first generation Palestinians and other Palestinian communities in Lebanon. The project aims to digitise, index, catalog, preserve, and provide access to the material through a searchable digital platform. The archive documents personal narratives surrounding the Nakba – a defining moment in Palestinian history and collective experience – as well as folktales and songs from pre-1948 Palestine. The project's partners are AUB Libraries, the Nakba Archive, and the Arab Resource Center for Popular Arts (AL-JANA).
---
NEWCOMERS
​The AIF is expanding. Last month, we welcomed four new members to our team: Cynthia Zeidan Abou Hassan, Paul Gorra, Muriel N. Kahwagi, and Omar Thawabeh.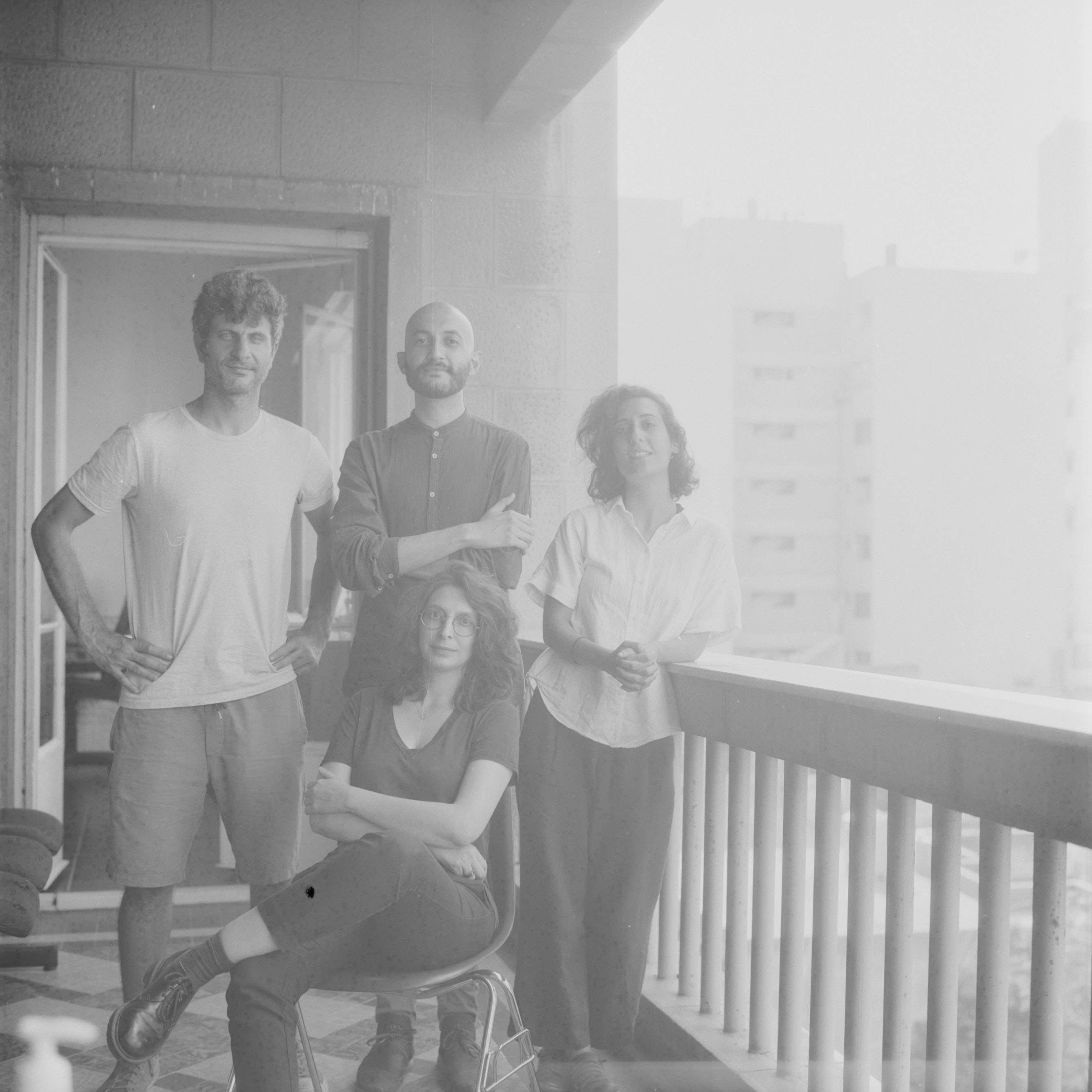 In her capacity as Operations Coordinator (part-time), Cynthia Zeidan Abou Hassan provides administrative support to the AIF's various departments to ensure a smooth running of internal and external operations. Cynthia studied literature and business at the American University in Beirut (AUB), and has since worked across the educational, humanitarian, and hospitality fields in Lebanon. She loves listening to Tarab and has recently been exploring religious Arabic music, which introduced her to the fascinating world of the Maqamat.
Collection Researchers (both part-time) Paul Gorra and Omar Thawabeh are jointly working on documenting the newly-catalogued collections, as well as revisiting previous collections' documentation, and reviewing and updating the documentation guidelines. Paul is a photographer and instructor of photography at the American University of Beirut (AUB). Omar is a translator, writer, and graduate student of Media Studies at the American University of Beirut (AUB). He was in charge of communication and content at Dar El-Nimer for Arts and Culture between 2017 and 2020. He is interested in Arab pop culture and music, and has published music reviews, essays, and translations in Ma3azef, The Public Source, Agenda Culturel, Raseef 22, and Oasis.
Joining as Communications Coordinator (full-time), Muriel N. Kahwagi's work revolves around further developing the AIF's editorial voice, and enhancing its online presence and audience reach. Muriel is a writer based in Beirut. She is currently researching the politics of documenting sung poetry (zajal) in Lebanon, a project supported by the Arab Fund for Arts and Culture (AFAC). Previous lives include Head of Communications at the Sursock Museum and Abla Fahita's groupie.
Despite being involved in different aspects of the AIF, Cynthia, Paul, Muriel, and Omar work collaboratively with one another and alongside other members of the team to ensure that the Foundation's collections reach the widest possible audience.
---
WORK IN PROGRESS
​Studio Photo Jack collection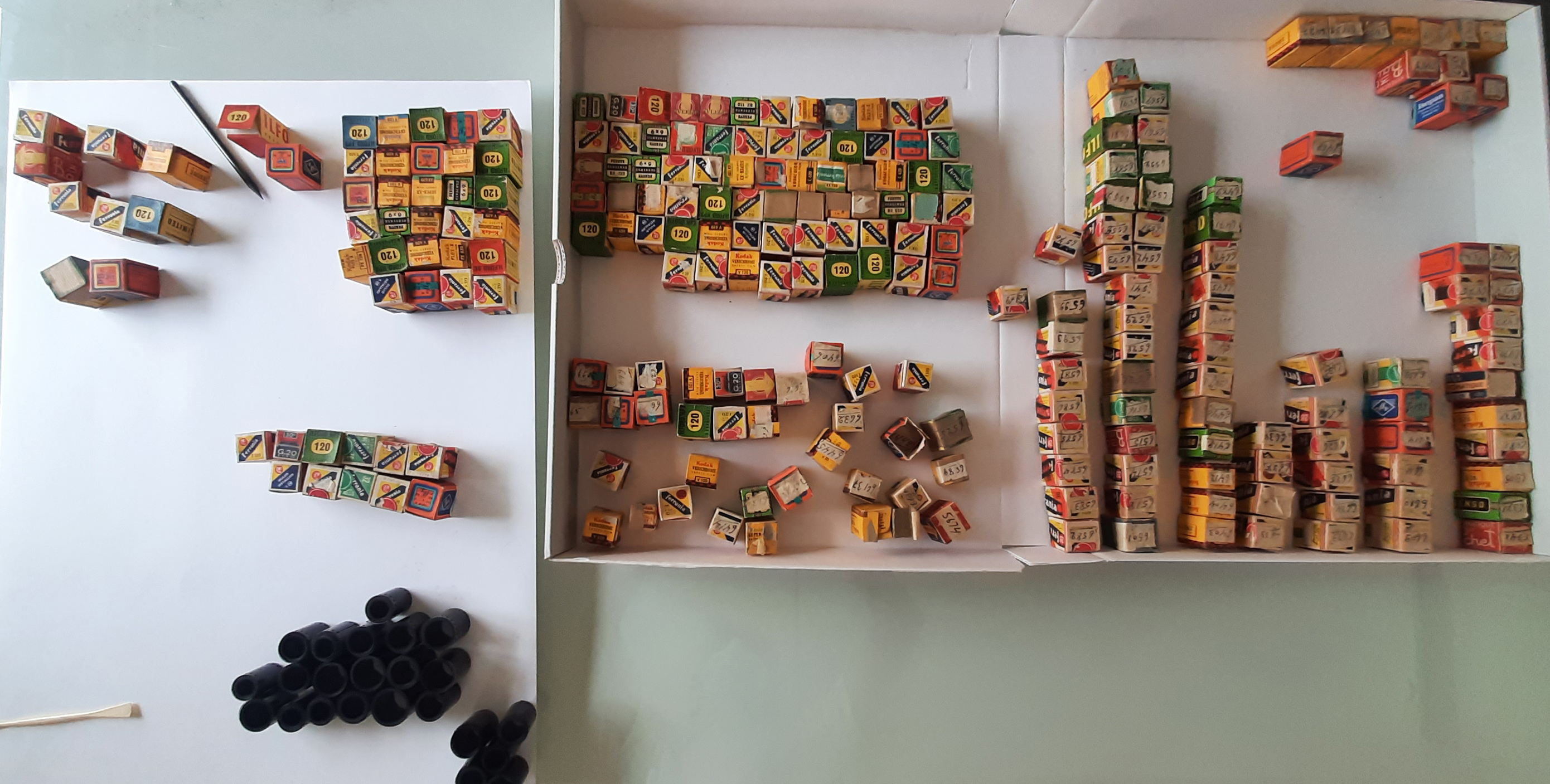 In 2001, the AIF acquired the singular and colossal collection of Studio Photo Jack, a photographic studio that operated in Tripoli from 1945 to 1997. The studio's owner, Agop Kouyoumjian (1921-2002), used five drawer cabinets to store some 1,250 35mm film rolls consisting, for the most part, of "photos surprise" – shots taken by Kouyoumjian's team of photographers, who would surprise passersby in public, and capture impromptu moments from their daily lives.
The Studio Photo Jack collection was stabilised and placed in the cool storage room upon its acquisition. The 35mm film rolls are not cut, however, making them extremely fragile. As such, the rolls have embraced their cylindrical shape – and unrolling them is proving to be a great challenge. An integral part of our approach at the AIF is to care for and preserve the photographic objects in our custody in their entirety – and not just their subject matter.
Earlier this year, the AIF received a grant from the Arcadia-funded Modern Endangered Archives Program (MEAP) at the UCLA Library, intended for the preservation, digitisation, and documentation of this unique collection.
Our preservation team is currently processing this collection, having developed a referencing system that links each photograph to its original container and drawer. They have also devised a conservation strategy that addresses the different needs of the various construction materials so as to prevent further deterioration.
The original wooden drawers are being stored in a separate box made to their size; and the film containers are being placed in a slotted box, where they are protected from acidic emissions that can stem from wood or plastic. Archivist Charbel AlKhoury, along with interns Blanche Eid and Hussein Nakhal, have been cleaning, referencing, and cataloging each roll of film. The first out of the five drawers – which contains 195 film rolls – has been completely processed, and work on the second drawer is already underway. Once the preservation work is done, the digitisation team will begin reproducing the frames in each roll individually.
---
LIBRARY AND RESEARCH
​Having been forced to close our doors to the public due to the Covid-19 pandemic, we're delighted to finally be welcoming visitors and researchers to the AIF Library and Research Space starting September 1st.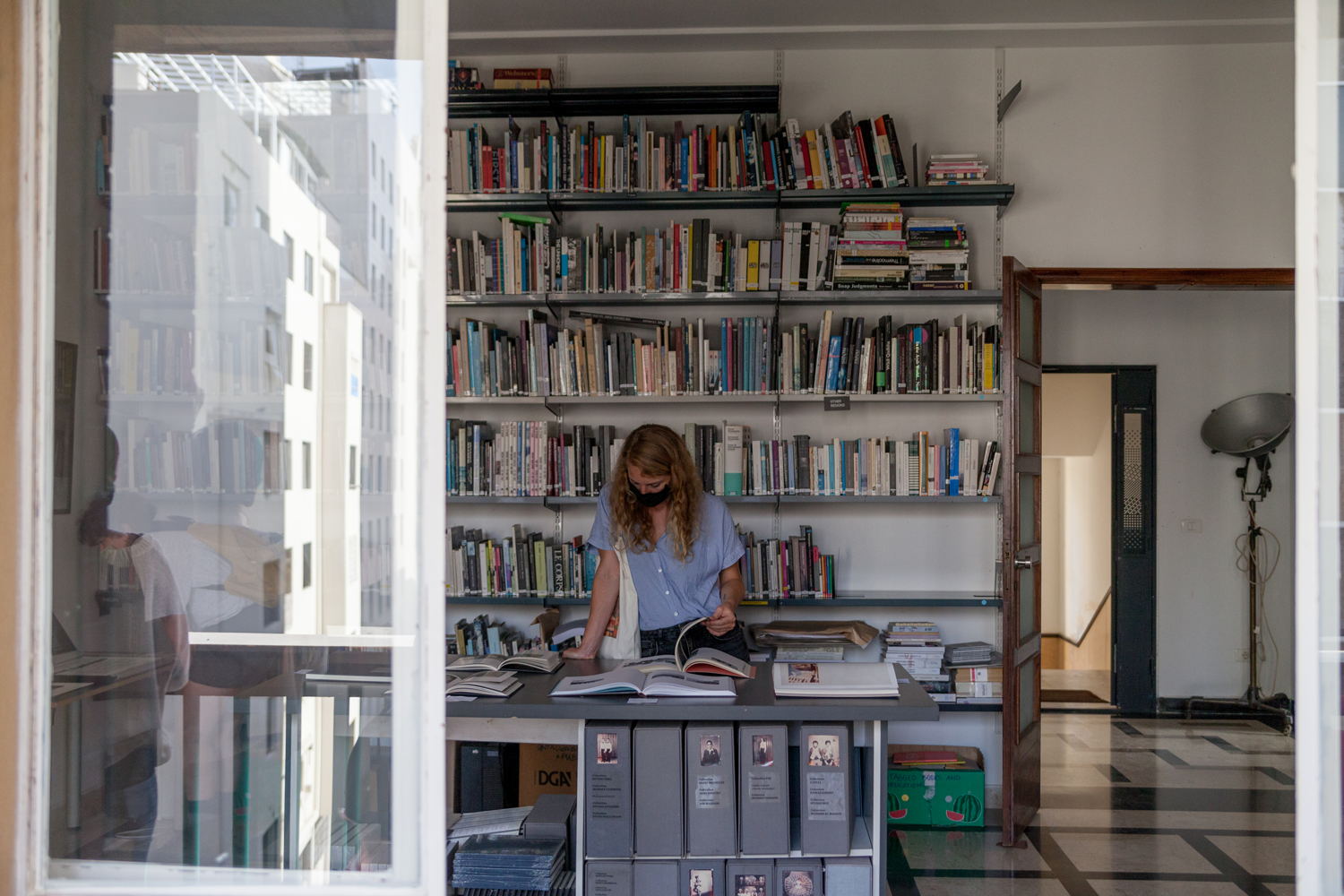 The AIF Library is open to everyone for reference use. It holds over 2,300 books, journals, and documents related to photography, art, and the MENA region; and is an essential resource for anyone with an interest in photography and visual culture. We have teamed up with PILOT to give you access to the bulk of our library holdings – we are gradually working towards making our entire catalog available online. Click here to see if we have the publication you're looking for.
The Research Space welcomes students, researchers, and everyone in-between who wishes to become more familiar with the AIF's archival practice. During your visit, you'll be able to dive into the AIF collection by looking through thousands of contact-print reproductions, housed in binders; or search the full catalogue of the AIF collection, including records not displayed online.
Starting September 1st:
The AIF Library will open to the public every Monday from 12:00 to 17:00. Due to Covid-19, capacity is limited. To schedule your visit, click here.
You may visit the AIF Research Space and search through our digital database on Tuesdays and Wednesdays from 15:00 to 17:00. Click here to book your slot.
---
LIBRARY RESOURCE
​I would have smiled: Photographing the Palestinian Refugee Experience
​Edited by Issam Nassar and Rasha Salti
​Published by the Institute for Palestine Studies, 2009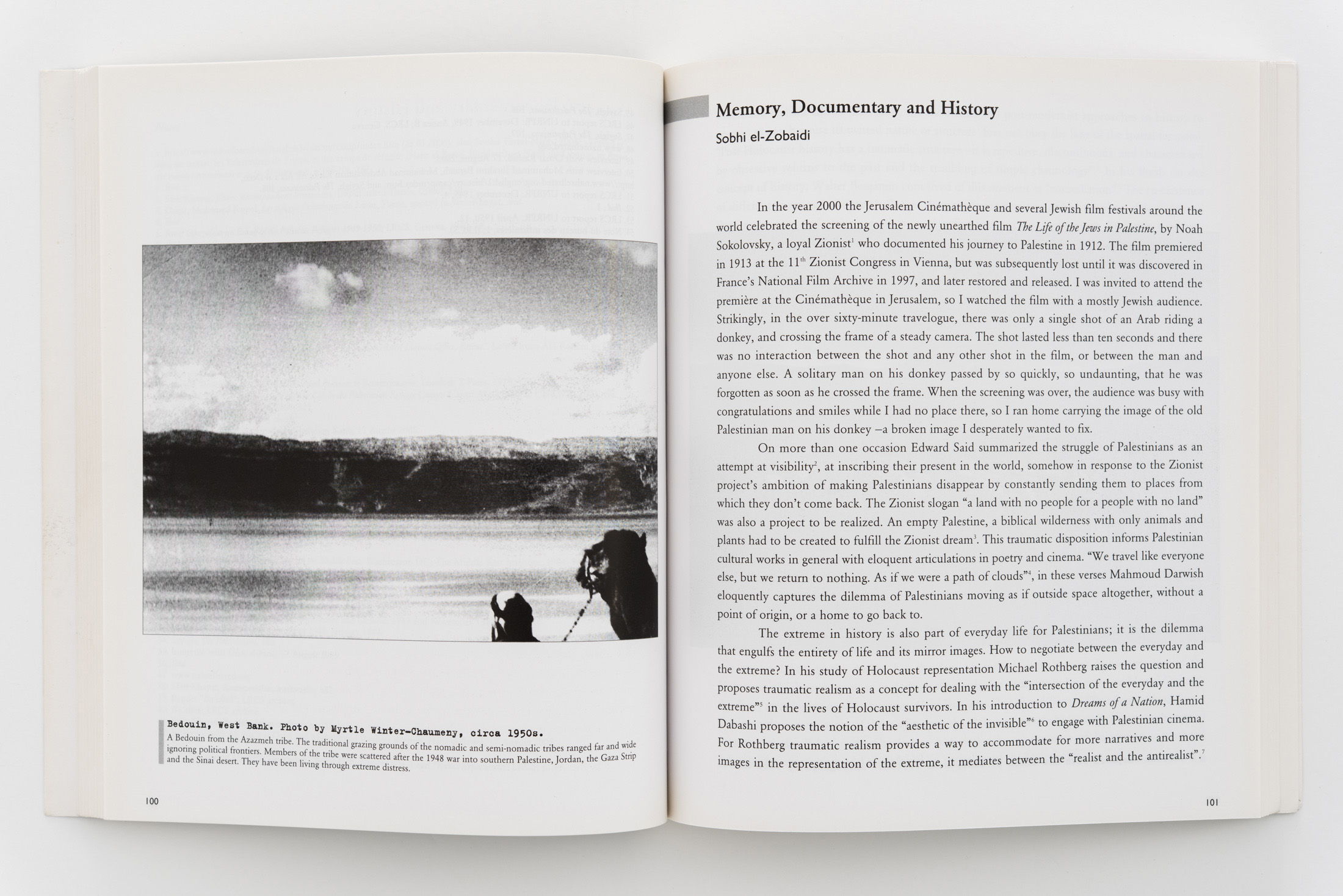 This book is a tribute to Myrtle Winter-Chaumeny. A photographer who devoted her career to documenting the lives of Palestinian refugees, Winter-Chaumeny was responsible for establishing the largest archive on the refugees' lives in the second half of the twentieth century. The photo archive of the UNRWA is a record that has preserved images of refugees from the start of their experience in uprooting and exile, through the many wars they endured, and the harsh living conditions of their quotidian existence in the many camps. Nineteen authors contributed to this volume to celebrate the photographic legacy of a photographer, her achievements, and the subject of representation: the Palestinians.
Contributors include Stephanie Latte-Abdallah, Ibtissam Barakat, John Borger, Vincenzo Consolo, Beshara Doumani, Samera Esmair, Munir Fakher Eldin, Suheir Hammad, Sari Hanafi, Widad Kawar, Khaled Mattawa, Adlene Meddi, Ilan Pappe, Michael Romig, Ghassan Salhab, Ella Habiba Shohat, Salim Tamari, Murat Uyurkulak, and Sobhi el-Zobaidi.
This title is available for consultation at the AIF Library. Read it at our premises starting September 1st, where you can also explore over 2,000 other books, every Monday from 12:00 to 17:00. Book your visit here.
---
FAREWELL
​Joanna Kai, part-time Digitisation Officer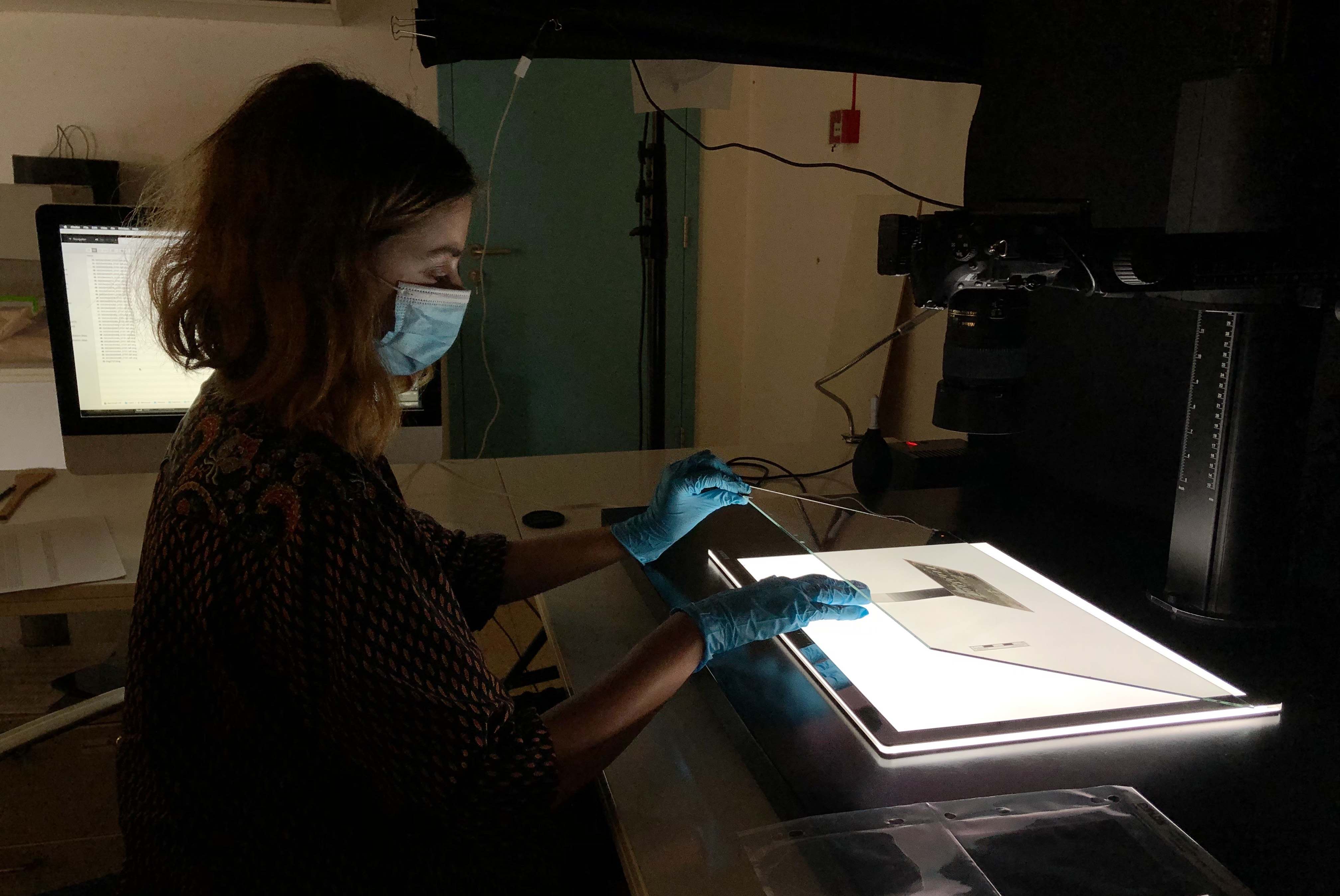 Photographer and filmmaker Joanna Kai joined the AIF as a part-time Digitisation Officer in March of this year, working on a number of different projects. During her time at the AIF, Joanna digitized over a thousand items, which will be documented and shared on our digital platform in the months to come.
As of September 2021, Joanna is moving to the south of France, where she will be pursuing an MA in Filmmaking at Université Lumière Lyon 2. We wish her the best of luck in her academic and professional pursuits!
I have been following the AIF's work closely over the past few years, so when the opportunity of joining their team as a Digitisation Officer presented itself, I immediately seized it – even if it was for a short period of time. My time at the AIF brought home to me the importance of preservation work, especially in the Arab region. It was one of the fewer occasions that I felt that the work that I was doing was important in the greater scheme of things. My own labor, no matter how humble, was contributing to the preservation of this material – and in a way, to the preservation of history. I'm thankful to everyone at the AIF who made me feel at home instantly, and who were helpful and supportive throughout the entire period that I worked there.
---
TRIBUTE TO OUR DONORS
​The Arab Image Foundation extends its appreciation to our current generous supporters that make our activities possible. We are equally grateful to those who wish to remain anonymous.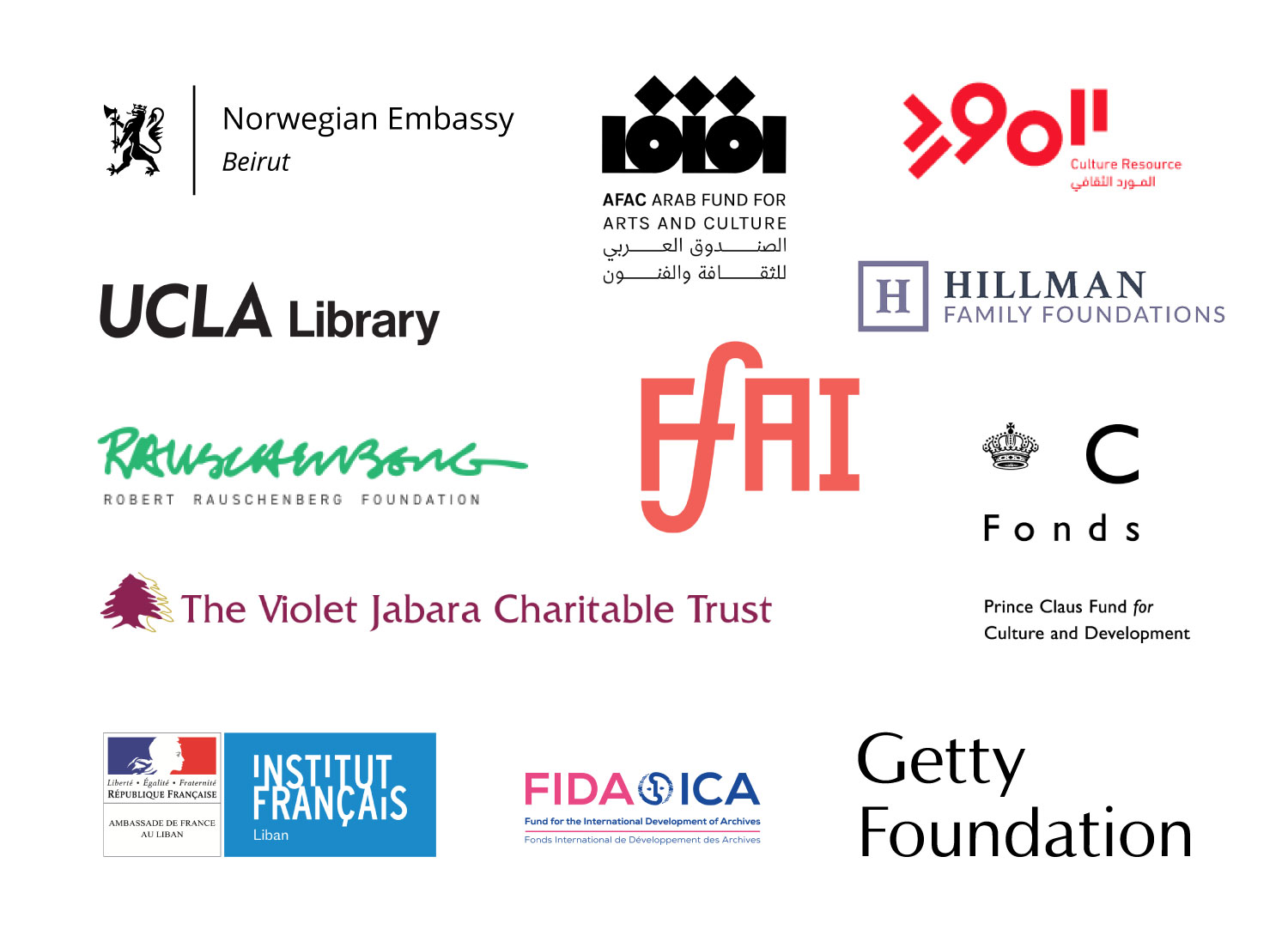 Major Supporters
Royal Norwegian Embassy in Beirut ▪ Arab Fund for Arts and Culture ▪ Al Mawred Al Thaqafi ▪ Foundation for Arts Initiatives ▪ The Violet Jabara Charitable Trust ▪ Getty Foundation
Project Supporters
Modern Endangered Archives Program (MEAP) at the UCLA Library, with funding from Arcadia ▪ Prince Claus Fund for Culture and Development ▪ Institut Français ▪ William Talbott Hillman Foundation ▪ Akram Zaatari ▪ Alexandre Medawar ▪ MAGRABi ▪ Fund for the International Development of Archives – FIDA ICA ▪ Victoria and Albert Museum – V&A ▪ Art Jameel
Post-Explosion Supporters
Financial donations – institutions: Prince Claus Fund for Culture and Development ▪ Cultural Emergency Response ▪ Cultural Protection Fund of the British Council ▪ Gerda Henkel Stiftung ▪ US Ambassadors' Fund for Cultural Preservation ▪ Mariët Westermann and the Pardoe-Westermann Family Fund ▪ Middle East and Islamic Caucus of Franklin & Marshall College ▪ Luminous-Lint ▪ Oteri General Construction ▪ Moore Archives & Preservation LLC ▪ GAPS LLC ▪ Blue Shield ▪ Book Works ▪ American Institute for Conservation of Historic & Artistic Works ▪ Savvy Wood Photography ▪ Benevity ▪ PhotoArts Studio ▪ Robert Rauschenberg Foundation ▪ Stanley Thomas Johnson Stiftung ▪ Europeana Foundation ▪ Rotary Club Essen-Gruga
In-kind donations – institutions: Institut National d'Histoire de l'Art ▪ Middle East Photograph Preservation Initiative ▪ Musée Français de la Photographie ▪ Klug-Conservation ▪ Centre de la Photographie
AIF could not have made this journey without all the individual contributors.
Click here for the full list of individual donors.
Thank you for those who have supported us in previous years: Sharjah Art Foundation, Pikasso, Ford Foundation, Graham Foundation.