Issue #2021.05
Being in the picture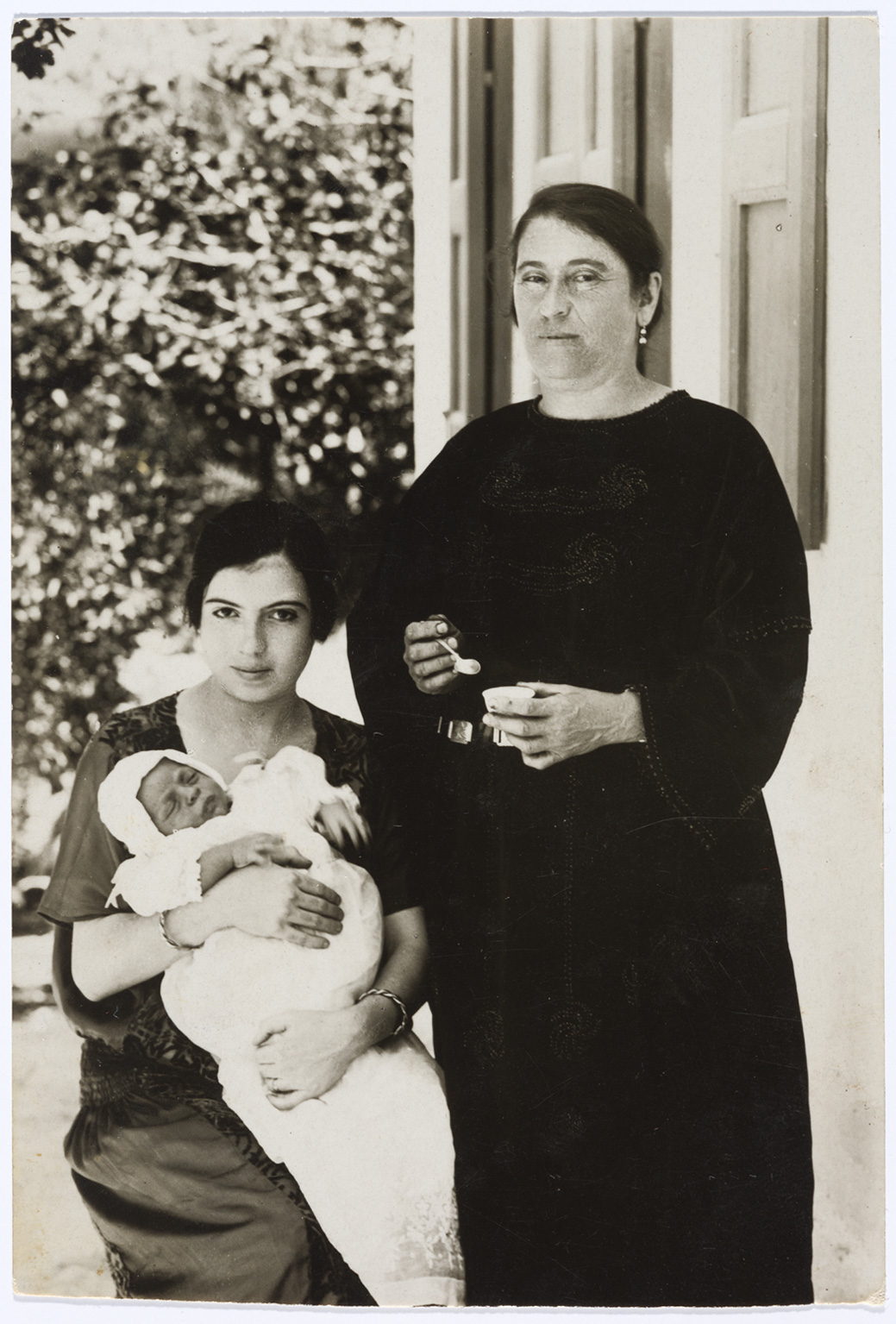 History and maps traditionally get drawn by victors – mainly those who colonise, rule or win wars. Entire societies or communities may be wiped out or sidelined at the stroke of a brush. Amassed archives of documents and images may contain a wealth of details and yet conceal as much to propone one narrative. Have you ever wondered what variations of a story might there be or what a photographic caption may say, if the 'subjects' wrote them themselves?
A 14-year old girl recently asked me why Palestine was not on the map they were shown in school or anywhere on the internet. She felt it unfair that her Palestinian friends could not refer to their geographic home without qualifying that it is under Israeli occupation. This is the same girl whom 7 years ago asked me if fairies existed. When I asked her what she thought, her response was, "If I can imagine it in my head, then it must exist." Palestine exists in the minds, hearts, photos and testimonies of millions across the globe. It exists not only as a territory with historical links to a wider geographic region but also physically as a society, a community of people seeking justice since 1948.
AIF holds over 35 collections from Palestine which our third monthly podcast teaser, Lamha invites you to explore. Check out our community highlight, PhotoAct, an initiative by a group of photographers insisting on putting us all in the picture on what is really happening to Palestinians, as a counter narrative to mainstream media. ​
Looking back a hundred years ago, how can we today say 'never again' to atrocities committed in the name of religion, racial politics and military oppression while Turkey has still not reconciled with its past and its Genocide against the Armenians? Watch the photographic images and listen to the conversation between Vahé Tachjian, chief editor of Houshamdyan website, and Nigol Bezjian, writer, film director and long-time member of the AIF. They talk about the role of photography in reconstructing memory and bringing to life the lives of those obliterated. The insights are based on the Nigol Bezjian collection and the recent research conducted by Vahé in collaboration with Vartan Avakian, board member of the AIF.
As an artist in residence at the Rautenstrauch-Joest Museum, Yasmine Eid Sabbagh collaborates with others to provoke debate about accessibility of visual archives; their ownership, activation, and colonial legacy, in her recent work "Scratching the Black Box of Colonial Photographs." It is a theme that she continuously invokes in her current role as chairperson at AIF, thus shaping the direction of the foundation to question power, authority and conventional narratives.
While grappling with wrenching themes, the team of AIF strives to create a learning environment in its Beirut premises. It recently opened its archival, preservation and digitisation practice to four interns in the past two months. Check out what brings Hussein Nakhal, co-founder of Waraq and Studio Kawakeb, in our midst.
Monday 14 June 2021
---
Header image: #0028ka00004, Kamal Kawar with his mother Mary Kuzma Kawar and grandmother Kulthum Kawar, photographed by Karimeh Abbud in Amman, Jordan in 1925. 0028ka - Widad Kawar Collection, Courtesy of the Arab Image Foundation, Beirut
---
WORK OF A PRACTITIONER ​
​Scratching the Black Box of Colonial Photographs
​A collaborative work by Artist-Meets-Archive artist Yasmine Eid-Sabbagh
​22 May 2021 to 7 November 2021 - Rautenstrauch-Joest Museum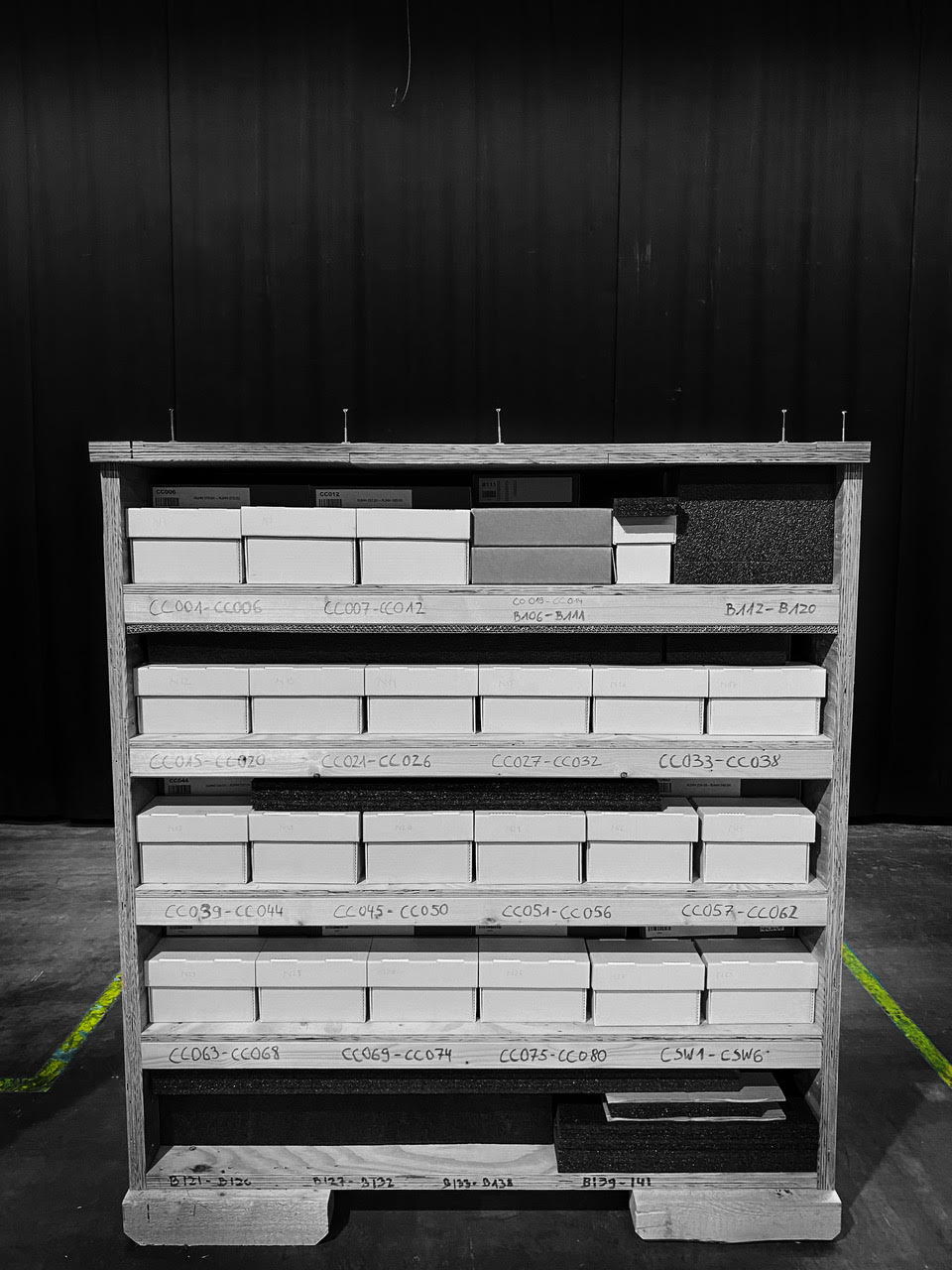 Rauchenstrauch-Joest's Cat, scratching the black box of colonial photographs.
A collaboration of Carla de Andrade Hurst, Cristina Escobar de Ríos, Elizaveta Khan, Mona Leitmeier, Danie Meyer, Paloma Nana, Aurora Rodonò, Aneta Rostkowska, Abdoul Karim Martens, Nando Nkrumah, Francis Oghuma, Maman Salissou Oumarou and Yasmine Eid-Sabbagh.
Rautenstrauch-Joest's Cat is based on Erwin Schrödinger's famous thought experiment. The physicist uses a cat in a closed box to illustrate that in quantum mechanics, there are intermediate states in which particles can simultaneously assume two states that would normally be mutually exclusive. The cat is thus both alive and dead as long as the box is not opened. Just like that, in the sound installation, the closed boxes prevent the photos from 'materialising' for the viewers in analogy to the cat of the experiment – but at the same time, the archive is made accessible through audio interpretations. In this way, the visitors are invited to mentally engage with the photographs.
The sound installation explores the question of how to deal with the museum's photographic archive. It was a deliberate decision not to show any photographs. Instead, the collective work deals with the ethnographic and colonial context of their creation as well as with their storage and their future accessibility. Moreover, it negotiates the ownership of the archive and the handling of sensitive and violent photographs. The central concern is the search for a say in the debate around visual colonial heritage. Rautenstrauch-Joest's Cat is a collective gesture that attempts to outline various possible perspectives. Highly different, sometimes opposing and even paradoxical positions keep coexisting, as is in the thought experiment of Schrödinger's Cat.
Learn more about this exhibition by clicking here.
---
EVENT
​AIF participates in Photoszene 2021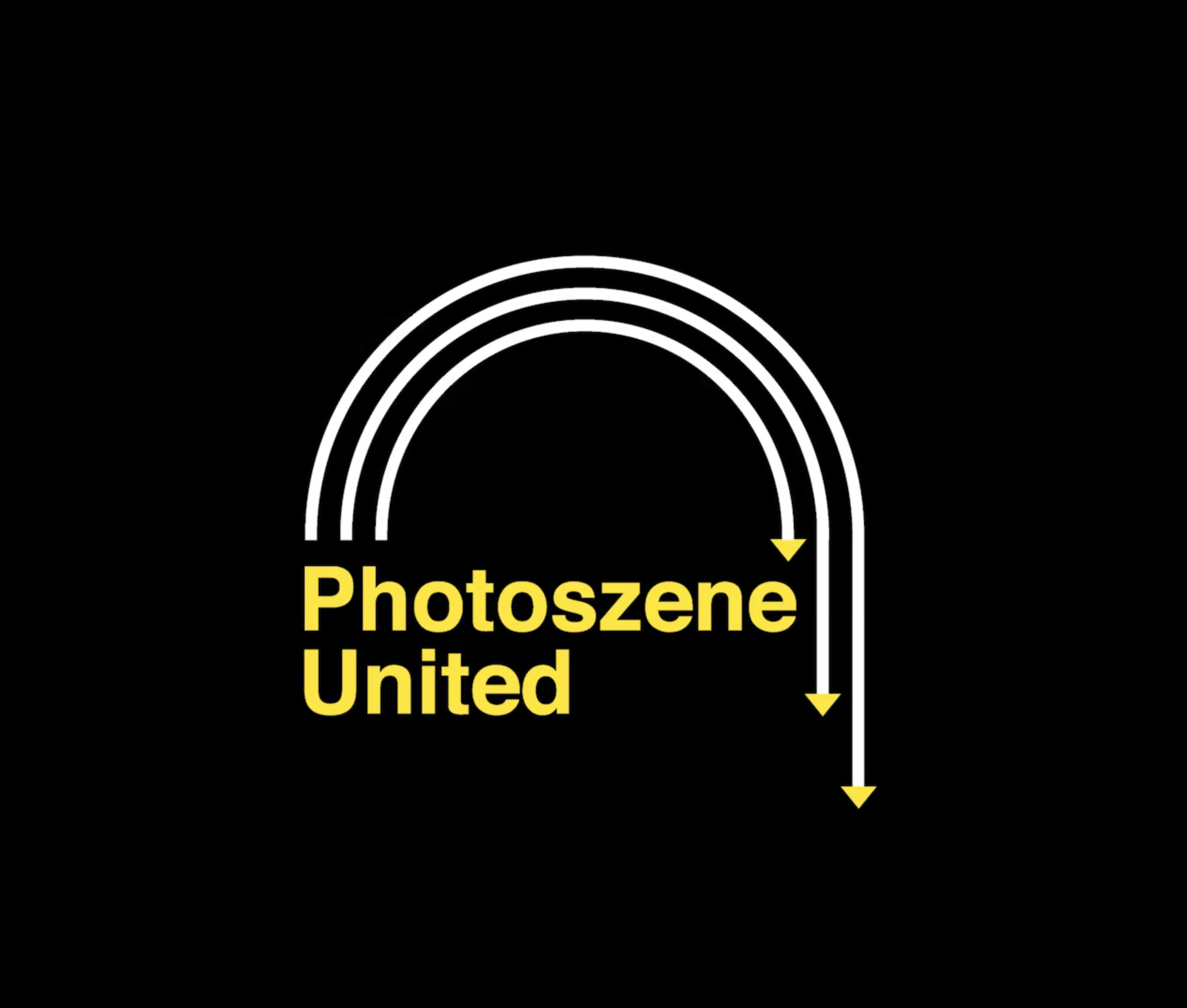 The NRW KULTURsekretariat (North Rhine-Westphalian Office of Culture) is a public, communal cultural grants initiative of the 21 major cities in the federal state of North Rhine-Westphalia (NRW). Since 1974, working with partners in the community, it has initiated, organized and promoted innovative projects, festivals and programmes of events in the fields of theatre, music, the visual arts, literature, dance, internet and new media. It also stimulates cultural-political processes and dialogue within the association network and enhances cultural competence by arranging conferences and conventions on relevant issues of the day.
The International Visitors Programme of Photoszene United 2021 hosted a number of cultural operators, journalists, curators and festival directors from all the over the world, as it has done since 2009 to the scene in Cologne and North Rhine-Westphalia. At the invitation of Goethe-Institut Beirut, the director of AIF participated in this virtual cultural event, exploring the current positions and institutions of photography by visiting performances, exhibitions, and talks. This exchange with other practitioners created new encounters and networks, with the aim to encourage organic collaborations.
---
PODCAST
​Lamha Podcast Episode 3: Palestinian Collections at the AIF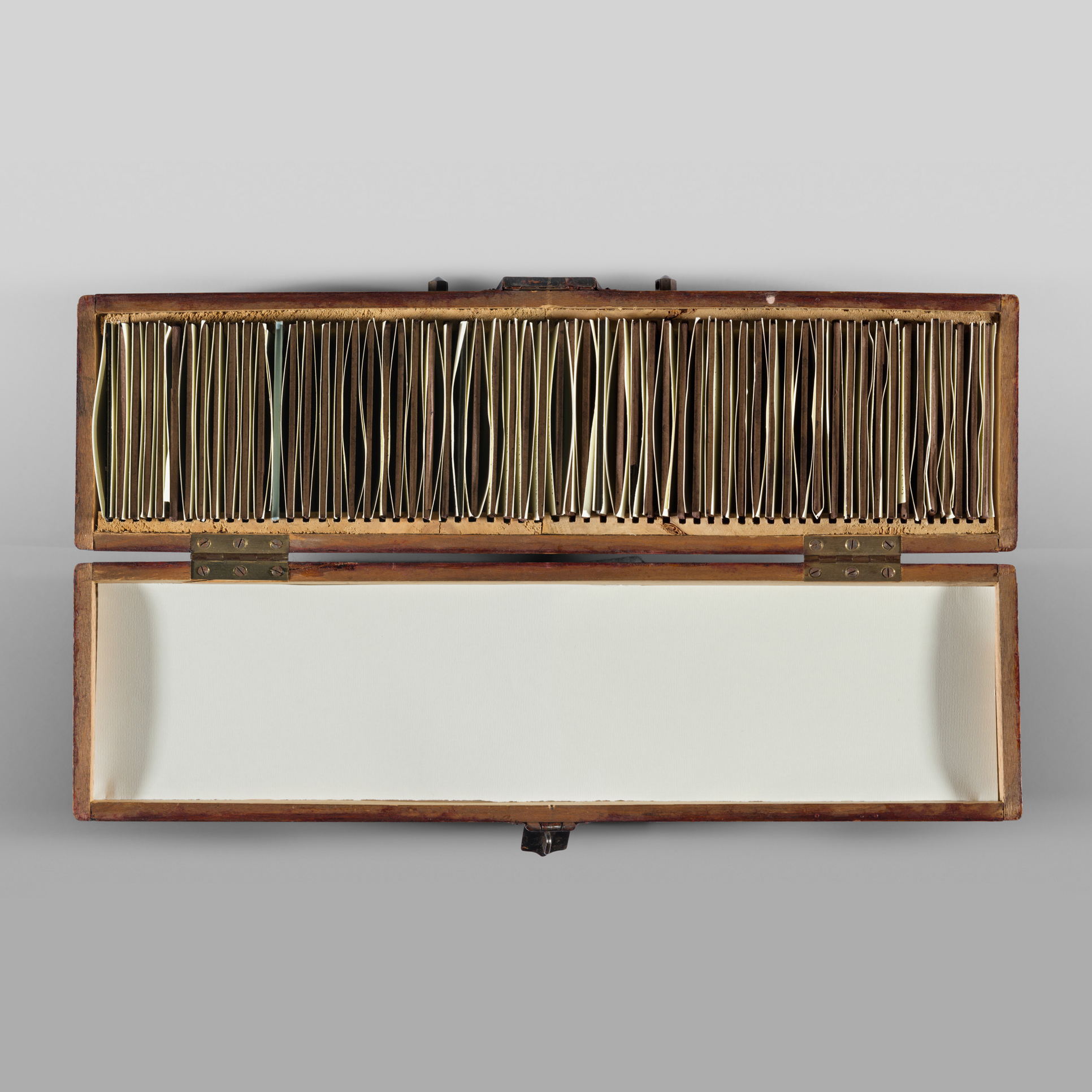 Online // Lamha is a podcast in Arabic put together by the Arab Image Foundation with the aim of presenting the collections in its custody through a series of short snippets.
In this third episode, we chose to highlight 2 of the 35 collections related to Palestine and housed by the AIF, the Aida Chehade collection and the Nabila Nachachibi collection, both brought to the AIF by Fouad El Khoury.
Click here to listen to the podcast and learn more about these collections.
Lamha is produced in collaboration with Tunefork Studios, Beirut, Lebanon.
---
TALK WITH PRACTITIONERS ​
​Post-Genocide: Images of Armenians Refugees in Syria - 31 May, 2021
A conversation with Vahé Tachjian, chief editor of the Houshamadyan website, and Nigol Bezjian, writer and film director, and long-time member of the AIF, moderated by Heba Hage-Felder, director of the AIF.
Our guest speakers shared how the Nigol Bezjian collection came about; what the collection tells us about the post-Genocide context of Armenians who fled to Syria; and what the role of photographs is in the reconstruction of memory.
Vahé Tachjian was born in Lebanon. He earned his PhD at the Ecole des Hautes Etudes en Sciences Sociales (EHESS), Paris. He is the chief editor of the Houshamadyan website (based in Berlin), a project aiming to reconstruct the Ottoman Armenians' local history and memory. Tachjian is the author of many academic articles and books, among them: La France en Cilicie et en Haute-Mésopotamie (2004), and Daily Life in the Abyss: Genocide Diaries, 1915-1918 (2017). He is currently working on a book project on Armenians in Lebanon in the 1920s and 1930s.
Nigol Bezjian was born in 1955 in Aleppo, Syria. He grew up in Lebanon, before moving to the USA, where he studied Cinema at the School of Visual Arts in NYC and UCLA. He was based in Lebanon for more than a decade where he produced and directed TV programmes and his own personal films. He was a senior executive producer at Future TV, and co-owned a production outfit "Think Positive", also based in Beirut. He is a co-winner of the 2015 Venice Biennale Golden Lion award for Best National Participation. Nigol is a long-time member of the Arab Image Foundation, and currently resides in Boston.
---

---

---
COMMUNITY HIGHLIGHT
​Discover what is happening in our community. We are proud to showcase individuals and organizations that have been supporting us along the way. We are also eager to tell you about those we in turn support through training and consulting services. Members of this fast-growing community will be showcased in every issue of our Stories.
​​
​In this issue, we want to attract your attention to:
​PhotoAct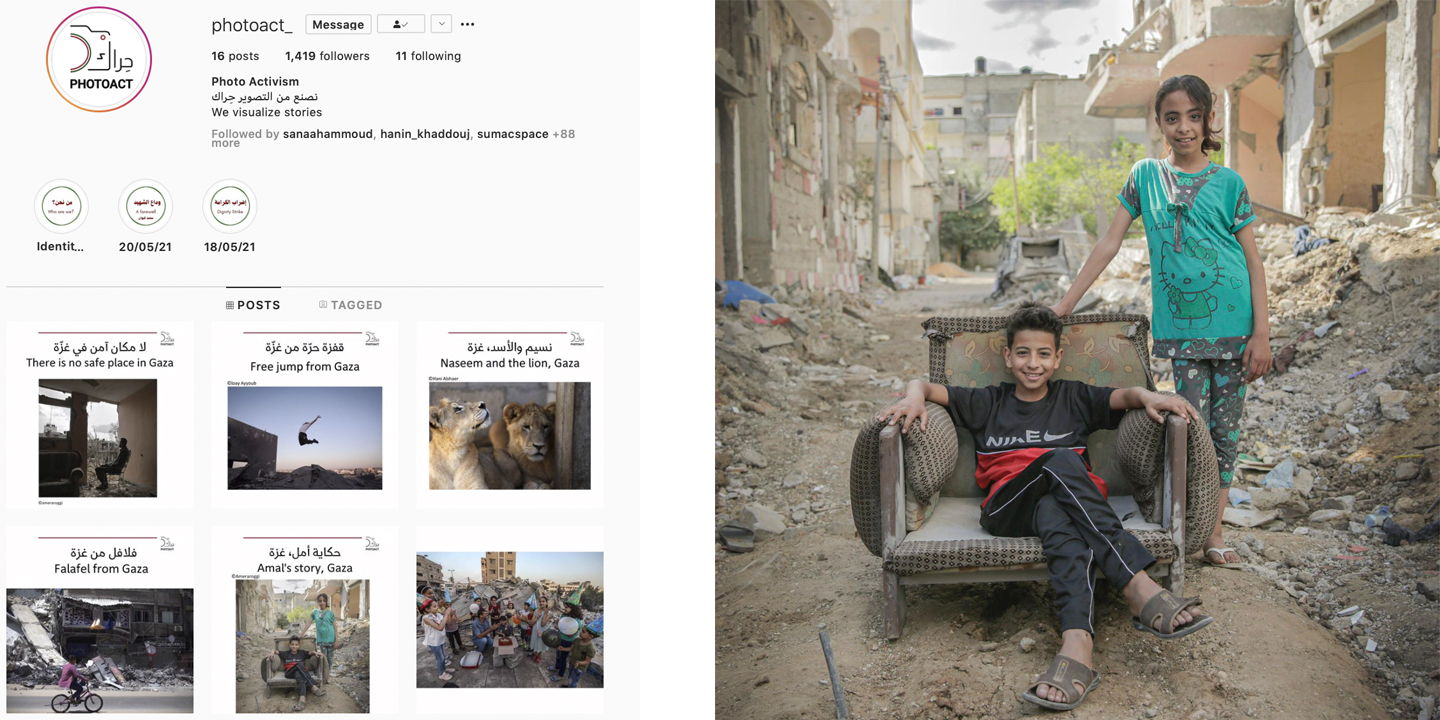 PhotoAct is a movement created by a group of image-makers who believe in photography as a tool to influence and fight for the rights of the Palestinian people, and every people who is under oppression and occupation. They aim to use the tools available to them, turning them into an effective weapon to expose human rights violations. The initiative is an attempt to create visual stories and various projects centered around photography, to be a resource available to everyone, not only in times of war and emergencies, but also in day-to-day settings.
For more stories, check out their Instagram page.
---
INTERNSHIP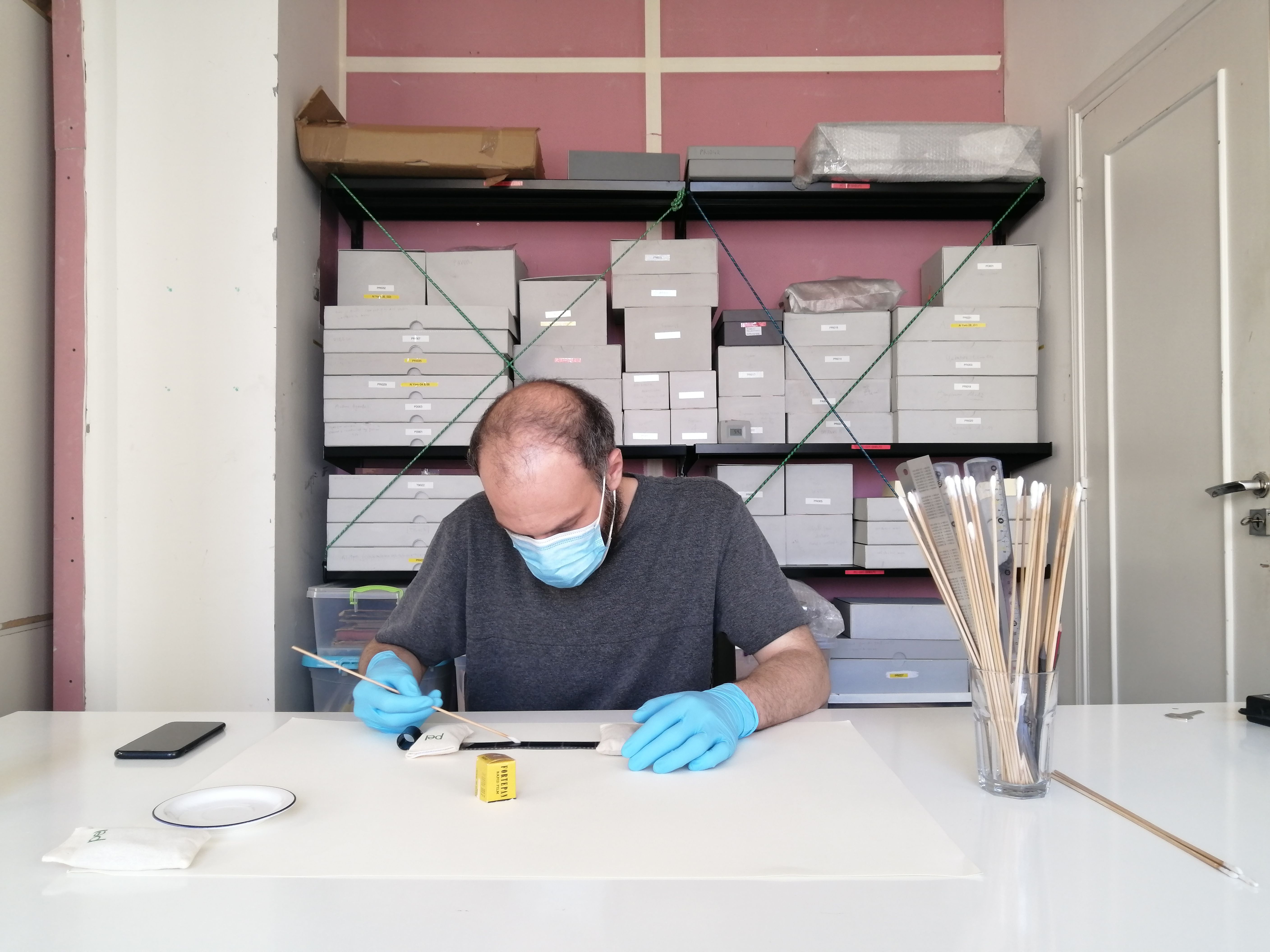 The AIF expands its community of interns. We learn as much as we offer to students, professionals and practitioners. We are currently hosting 4 interns, each for roughly 50 hours or more – Diana Bassil and Marina Kozah from the Lebanese University; Blanche Eid who is a freelance photographer and teacher at the Notre Dame University; and Hussein Nakhal, co-founder of Waraq and Studio Kawakeb, who is completing curatorial studies at the Université Saint Joseph.
Hussein Nakhal / Conservation and Digitisation
Hussein Nakhal is an artist and a cultural practitioner based in Beirut, Lebanon. In 2012 he co-founded Waraq, an artist-run organization committed to the support of graphic art practices through education, research, production and publishing. In 2015, he co-founded Studio Kawakeb, a visual arts studio that specializes in animation and graphic design, and he is currently the creative director of the studio. Presently, he is finishing his MA in Curatorial Studies at the Université Saint Joseph.
Nakhal's interest lies in the creative process rather than a specific artistic medium, enjoying an informed sense of experimentation. He is equally interested in the process of editing and montage, as a process that disturbs multiple hegemonies and where multiple threads can intertwine. He is currently completing a 3-month internship in photographs preservation and digitisation at the AIF.
"My interest in conservation and digitisation is rooted in a desire to look at damaged collections and understand the causes of decay. I am interested in sinking my eyes in these mutilations, thinking of the material photographs as layers of skin/flesh on which decay does not shy away. My interest in the decay extends beyond its manifestation and into a reflection on historicity and historiography. I consider decay as the material place for new knowledge to emerge, for a new gaze on surfaces, and in turn, a new way of relating to archives and archival material."
---
IN TRIBUTE TO OUR DONORS
​The Arab Image Foundation recently received a grant from The Getty Foundation to act on its emergency preparedness and response plan to identify safer and more appropriate premises for its collection and operations, including the development of a conservation strategy for revising storage structure and rehousing collections. In this way, the collections can be better protected and accessed through a robust and mobile energy-efficient storage facility. The grant will also help AIF to expand and refurbish its preservation lab once we relocate, so that the team can embark on the longer-term processing of pending collections.
The Arab Image Foundation extends its appreciation to our current generous supporters that make our activities possible. We are equally grateful to those who wish to remain anonymous.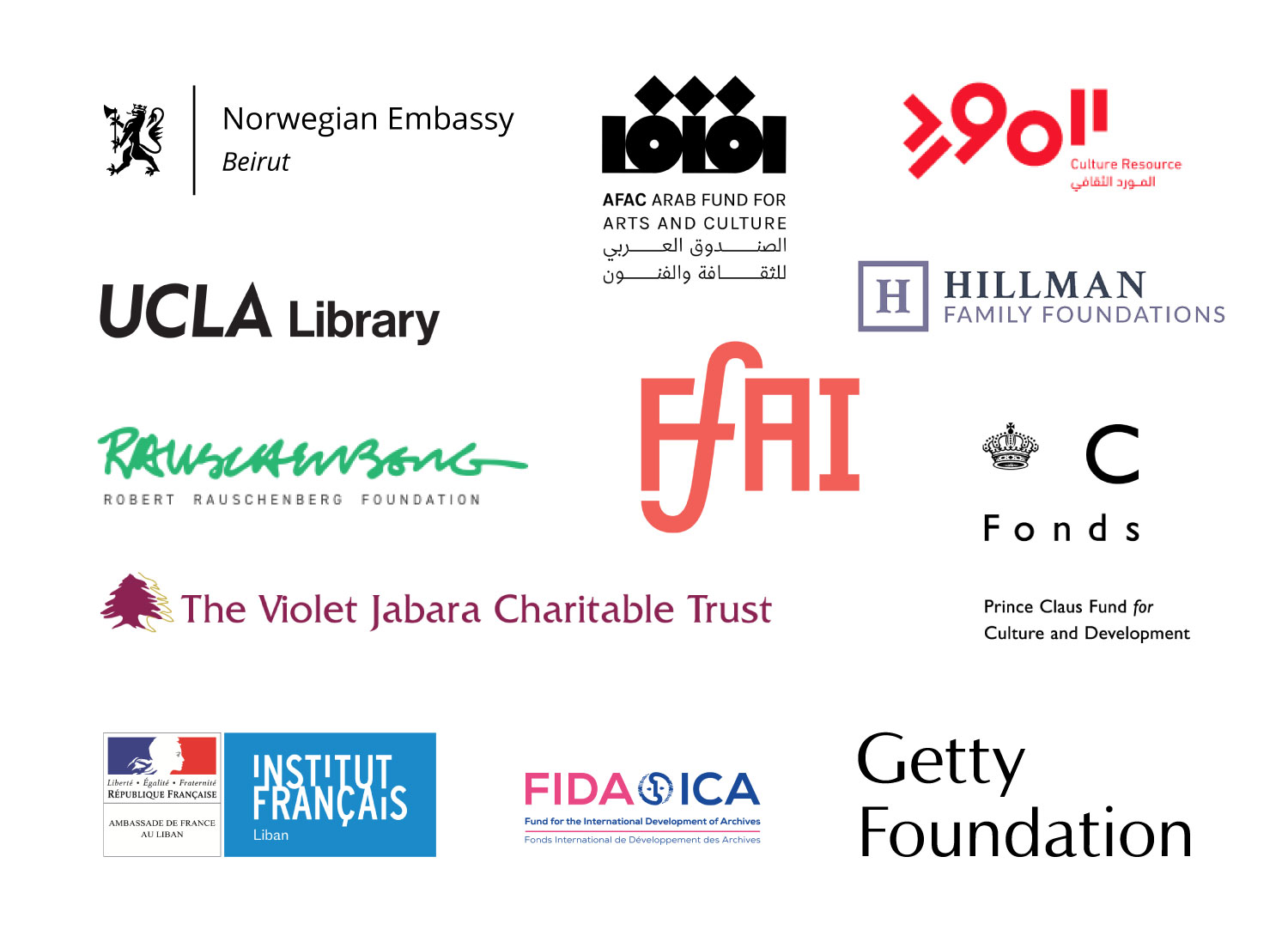 Major Supporters
Royal Norwegian Embassy in Beirut, Arab Fund for Arts and Culture, Al Mawred Al Thaqafi, Foundation for Arts Initiatives, The Violet Jabara Charitable Trust, and the Getty Foundation.
Project Supporters
UCLA Library, Prince Claus Fund, Institut Français, William Talbott Hillman Foundation, Akram Zaatari, Alexandre Medawar, MAGRABi, Fund for the International Development of Archives - FIDA ICA, Victoria and Albert Museum - V & A, Art Jameel.
Post-Explosion Supporters
Financial donations - institutions: Prince Claus Fund, US Ambassadors' Fund for Cultural Preservation, Mariët Westermann and the Pardoe-Westermann Family Fund, Middle East and Islamic Caucus of Franklin & Marshall College, Luminous-Lint, Oteri General Construction, Moore Archives & Preservation LLC, GAPS LLC, Blue Shield, Book Works, American Institute for Conservation of Historic & Artistic Works, Savvy Wood Photography, Benevity, PhotoArts Studio, Robert Rauschenberg Foundation, Stanley Thomas Johnson Stiftung, Europeana Foundation, Rotary Club Essen-Gruga.
In-kind donations - institutions: Institut National d'Histoire de l'Art, Middle East Photograph Preservation Initiative, Musée Français de la Photographie, Klug-Conservation, and Centre de la Photographie.
AIF could not have made this journey without all the individual contributors.
Click here for the full list of individual donors.
Thank you for those who have supported us in previous years: Sharjah Art Foundation, Pikasso, Ford Foundation, Graham Foundation.