Issue #2021.04
Not to be at home in one's home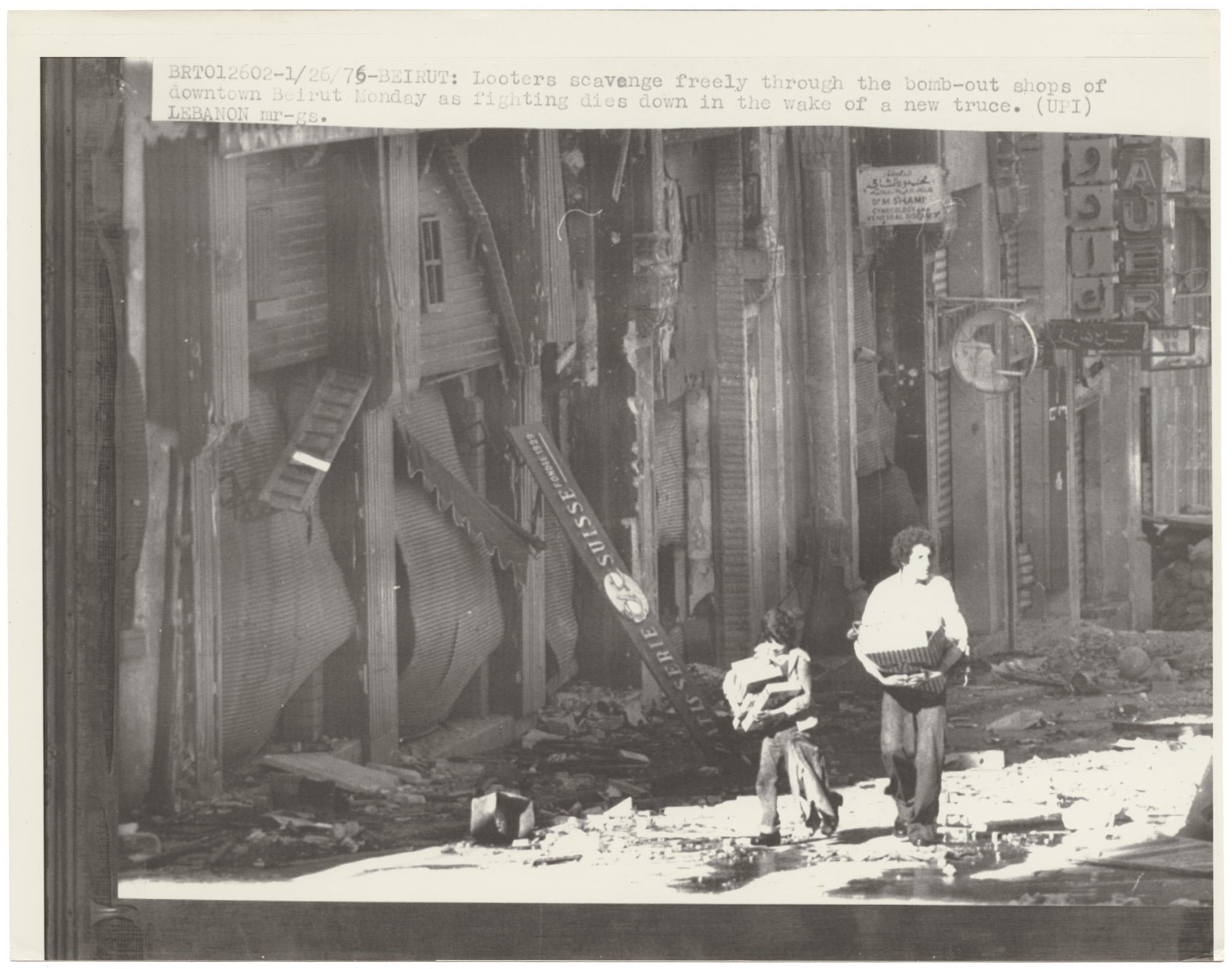 In his book, "Out of Place", Edward Said reminds us that "to testify to a history of oppression is necessary but it is not sufficient unless that history is re-directed into intellectual process and universalized to include all sufferers". Clashing narratives and images can take the shape of an all-out war. Daily politics feeds on that to escape complexity. A complexity that is also very close to home. The biggest and loneliest scars of injustice are in personal stories; not in history books, and not in statistics.
It is human stories that we migrate to for understanding our own wounds and to find belonging in shared ethics. When loved ones are long absent because they were abducted or killed, a parent, a child, a sibling, a lover, does not forget. You do not have to belong to a community that has collectively suffered from violence to feel this pain. And yet the relentless demand for the right to know what happened in the past, to unearth the whereabouts of our loved ones, and to refute forgetfulness is a deliberate act. We do not choose where we come from. We often cannot choose what land to belong to. But to witness is boundless.
Photos capture sweet memories but equally horrors. They act as mirrors when instead of depoliticising an issue or an event, we are confronted with our own stance, and not only as viewers. What is being waged in our names? What are those suffering trying to depict? What is our action against injustice?
April is a heavy month for many. It invokes lives lost and dispersed. The Armenian Genocide is an atrocity that continues to haunt humanity. It is unfathomable that the occupying state of Israel in the name of the Jewish community - which suffered genocide under Nazi Germany - occupies Palestine and inflicts ethnic cleansing on Palestinians since 1948. The (un)civil war in Lebanon did not start with a date, and is yet to end. The fate of more than 17,000 kidnapped or "disappeared" in Lebanon is still unknown, while their families wait for their return. The Arabic word for April is Nissan and we can be grateful for the omission of one letter so that it does not become Nissyan, forgetfulness.
In commemoration of the Armenian Genocide, we invoke the Nigol Bezjian collection in the Arab Image Foundation's Lamha, the second in a series of monthly podcasts. We collaborated with Houshamadyan whose scholarly article interprets this collection and pays tribute to the survivors. Orta Format based in Turkey explores with us the phenomenon of intention, Niyet, and our approach to preservation, custodianship and care.
We continue our partnership with the Victoria & Albert Museum (V&A) in response to the multiple crises in Lebanon this time to support individual artists, writers and researchers in Beirut through a series of commissions under a project entitled Beirut Mapped. Our annual report 2020 looks back on the calamities of the past year, including the unimaginable Beirut port explosion, and shares challenges and accomplishments. ​
One of the active participants in our conversations around Intellectual Property and our community highlight in this issue is the Committee of the Families of the Kidnapped and Disappeared of Lebanon who fervently lobby politicians to account for and officially recognise the issue of missing persons. They remind us through repeated manifestations and images that those that are absent are not forgotten.
Monday 10 May 2021
---
Header image: #0192za00486, 0192za - Jean-Pierre & Yasmina Zahar Collection, Courtesy of the Arab Image Foundation, Beirut.
---
WORKSHOP
​LAWHA of the Orient Institut Beirut, Sursock Museum, and Arab Image Foundation ​
​Workshop Series on Intellectual Property in Lebanon: Rights and Reproductions
​March – April 2021

Online // The World Intellectual Property (IP) day was observed on 26 April. Workshops around IP jointly organized by Sursock Museum, LAWHA/Orient-Institut and the Arab Image Foundation continued in April. What are the basic questions to ask yourself if you want to make collections available online? What are some of the legal, copyright, and ethical considerations? As small and independent arts organizations with archives and whose mission is about promoting art, social or civic education, we may not own copyright of these materials or perhaps, we have a hard time to get permission or determine who the copyright holder is. Andrea Wallace, senior lecturer in Law at the University of Exeter explores good practices to assess risk, invoking rights statements and takedown policies. She stresses the necessity to share experiences to create collective confidence among peer institutions. As she confidently put it, "We still need to put our alternative narratives out there!".
As a practicing lawyer and expert in Intellectual Property, Pierre El Khoury in this workshop gave us the basics on IP in Lebanon. He started from the premise that IP strikes a balance between innovators' rights and public interest, encouraging invention, innovation, and social and cultural well-being. While due diligence is important, the copyright law in Lebanon happens to be badly written. He insists that there should be continued advocacy not only by lawyers but also by cultural institutions to lobby for copyright reform: for example, an exception for cultural heritage institutions to digitise and make work available to a wider public. The co-organisers of these series are planning for a public event to share findings and continue the conversation in May. Stay tuned!
---
PODCAST
​Lamha Podcast Episode 2: The Nigol Bezjian collection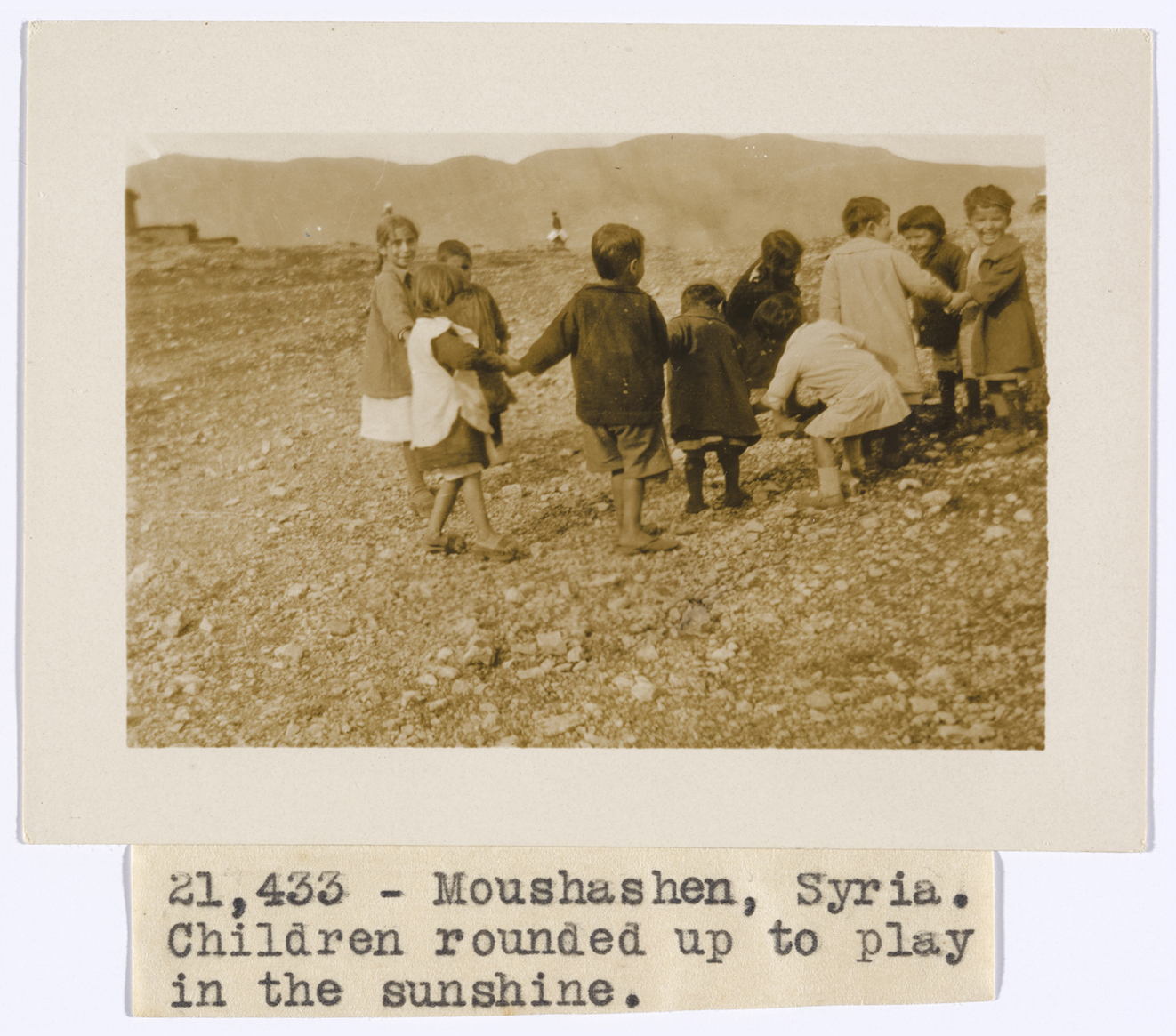 Online// "Lamha" is a podcast put together by the Arab Image Foundation with the aim to present the collection under its guardianship through a series of short snippets. In the second episode, we bring you a brief introduction to the Nigol Bezjian collection. Bezjian is a writer and director, born in Syria in 1955, and was a long-time member of the General Assembly of the AIF.
Click here to listen to the podcast and learn more about this collection.
Produced in collaboration with Tunefork Studios, Beirut, Lebanon.
---
TALK WITH A PRACTITIONER ​
​"Arab Image Foundation: On Preservation, Custodianship, and Capacity to Care" - Orta Format in conversation with the AIF, April 29, 2021
Orta Format dedicates its Issue #31 to the phenomenon of intention (Niyet in Turkish and Arabic) and questions how experts from different disciplines approach this notion in their professional fields. The issue extends over three months and comprises 12 talks from a variety of fields, ranging from visual arts to philosophy, from political science to psychoanalysis, through which we attempt to interpret the phenomenon that decisively influences our production and judgments.
In Niyet #11, the guests were Heba Hage-Felder, Director of the Arab Image Foundation, and Vartan Avakian, artist and board member of the Arab Image Foundation, moderated by Özge Ersoy.
---

---
SOLIDARITY
​The Near East Foundation's Collection of Photographs of Armenian Farming Settlements in Syria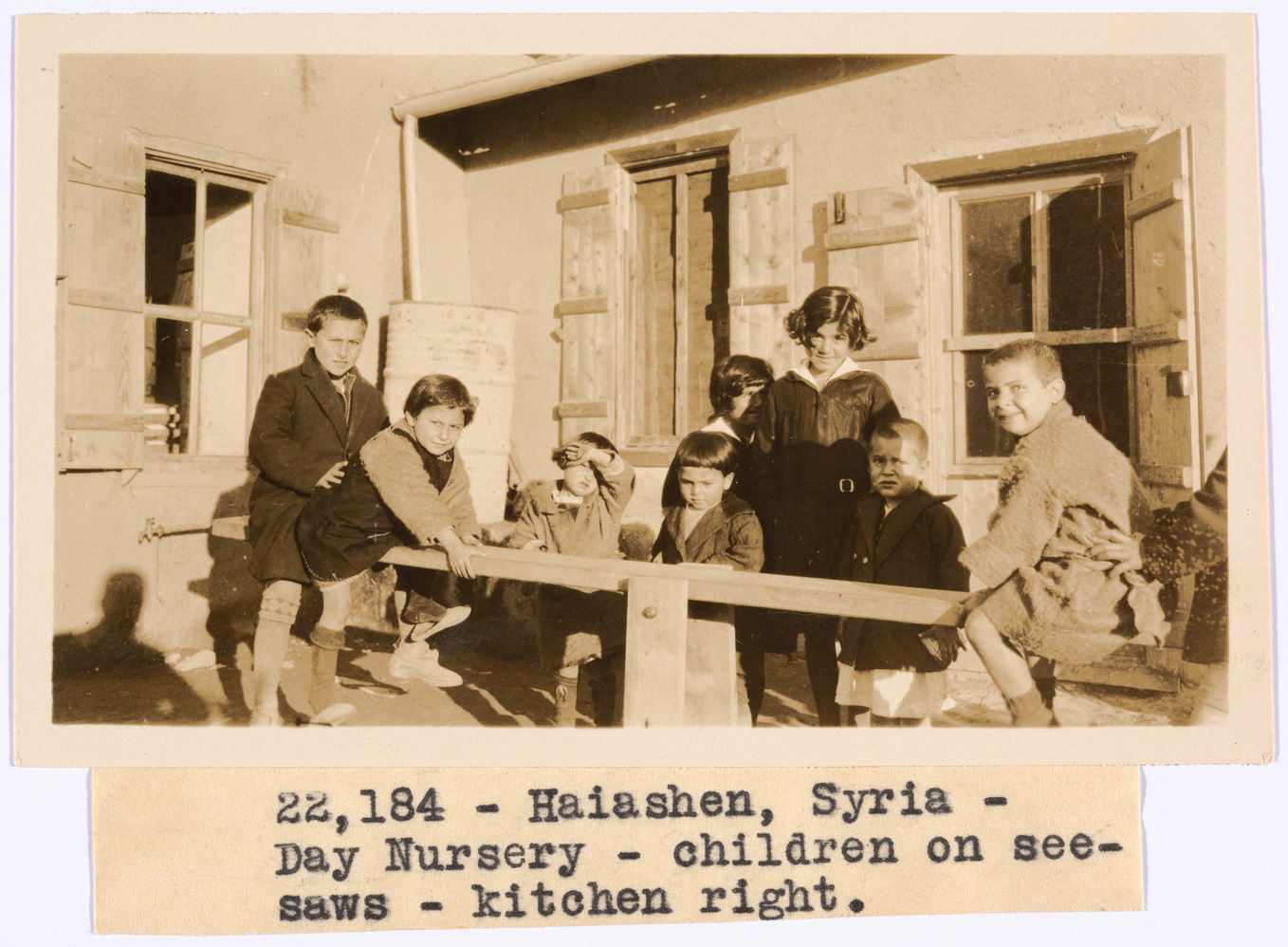 In commemoration of the Armenian Genocide, the Arab Image Foundation is collaborating with Houshamadyan to reflect on the Nigol Bezjian collection.
This collaboration was initiated in the context of "Unravelling Collections and Practices: Rights, Materialities and Photographic Agency at the Arab Image Foundation," a series of workshops at Hagop Kevorkian Center for Near Eastern Studies at NYU led by Practitioners-in-Residence; three members of the current Board of Directors of the AIF: Vartan Avakian, Yasmine Eid-Sabbagh, and Kristine Khouri.
We hope that this article which pays tribute to the resilience of Armenian Genocide survivors also offers new readings to the incredible collection of Nigol Bezjian, courtesy of the Arab Image Foundation.
To read the full article, click here.
---
COLLABORATION
​Mapping Beirut through digital commissions
​A collaboration between the V&A Museum and the AIF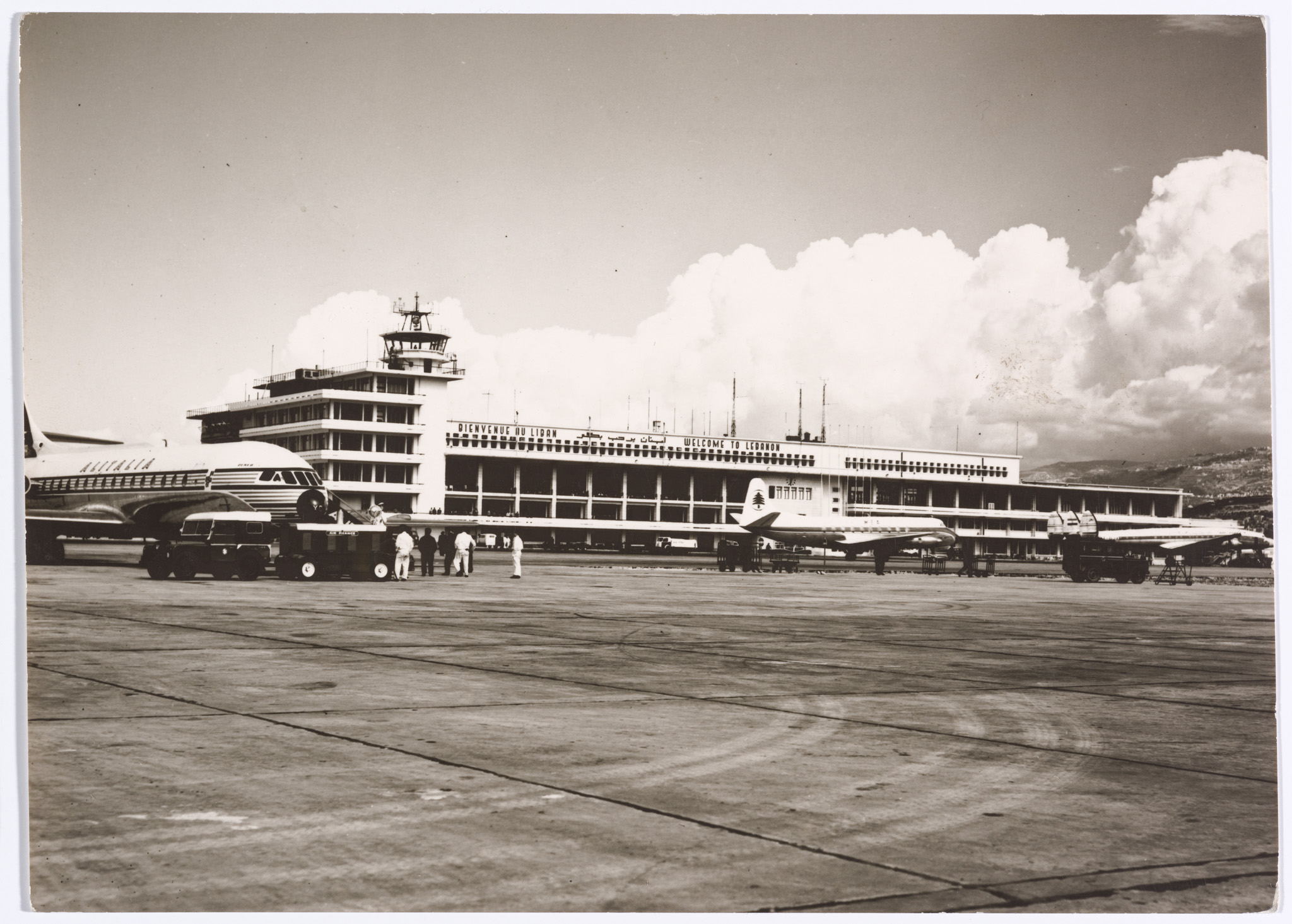 Following the devastating port explosion in Beirut on 4 August 2020, the Victoria & Albert Museum (V&A) has partnered with the Arab Image Foundation on a project responding to the current crises in Lebanon. The first stage of the project was an online event hosted by Culture in Crisis on 16 February 2021, six months on from the blast, dedicated to strategies of preparedness, crisis management and steps to recovery. The event brought together speakers from three organisations holding collections: the Arab Image Foundation (Beirut, Lebanon), Wekalet Behna (Alexandria, Egypt) and Beit Ali Gana (Tripoli, Libya). 
The second stage of the project is intended to support individual artists, writers and researchers in Beirut through a series of commissions for the V&A website. These will take the form of posts for the V&A Blog, gathered under an editorial project entitled Beirut Mapped, and will be featured on the Arab Image Foundation platform as well. Anchored by objects in the city, the commissions amplify voices from Lebanon and offer a global audience a critical and playful insight into life and material culture in Beirut.
Contributors will have access to the fascinating collections of the Arab Image Foundation, and to the V&A's collection online, to inform and illustrate their contributions. The commissions are part of the V&A's Jameel programming, funded by the museum's Jameel endowment. Be on the lookout this summer for the blog posts from artists, writers and researchers based in Beirut!
---

---
COMMUNITY HIGHLIGHT
​Discover what is happening in our community. We are proud to showcase individuals and organizations that have been supporting us along the way. We are also eager to tell you about those we in turn support through training and consulting services. Members of this fast-growing community will be showcased in every issue of our Stories.
​​
​In this issue, we want to attract your attention to:
​The Committee of the Families of the Kidnapped and Disappeared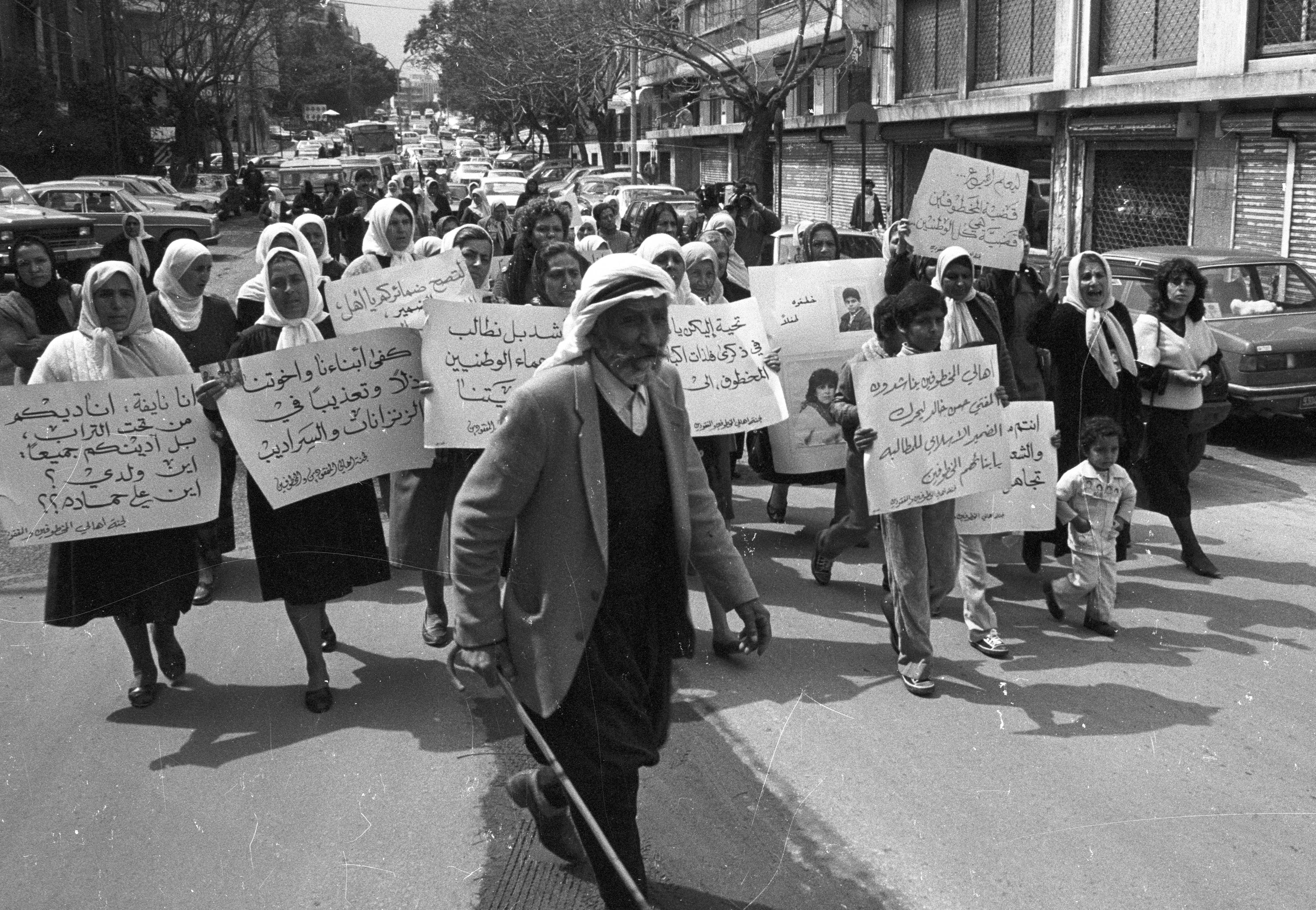 Beirut // The Committee of the Families of the Kidnapped and Disappeared is a grouping of the families of those who were kidnapped or made to disappear during the Lebanese Civil War. The committee was founded in 1982, seven years after the beginning of the Civil War. Its work covers the period between 1975 and 1990. The aim of the Committee is to find and release the people still detained in Syria and Palestine, and to receive the remains of the dead in order to bury them. Its main course of action is lobbying in order to push politicians to take into account and officially recognise the issue of missing persons.
Click here to learn more about their work.
---
THE YEAR IN REVIEW
​AIF Annual Report 2020 – sharing with you our challenges and accomplishments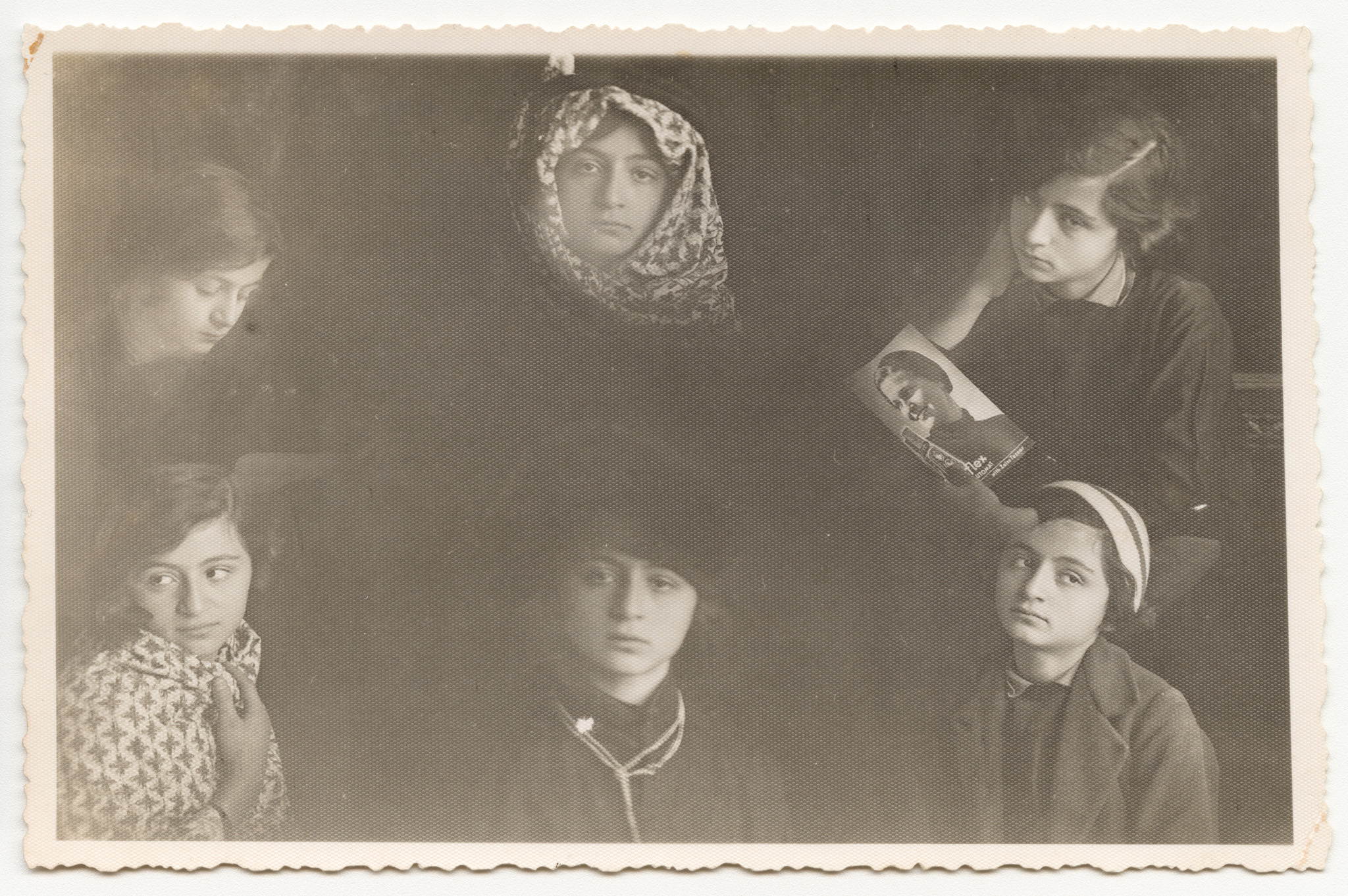 Despite the major disaster of the Beirut port explosion in August 2020 on top of mounting economic, financial and health pressures, the AIF was able to remain on its feet and to handle one of the most difficult periods in its recent history. ​
Click here to download the full report!
---
We are thankful to both Culture Resource and the Arab Fund for Arts and Culture for their joint support initiative, the Lebanon Solidarity Fund 2021. The Arab Image Foundation was one of 43 awarded cultural institutions and spaces. This is the second collaboration between the two regional funding organisations to support arts and culture structures in Lebanon during times of unprecedented national economic collapse, further exacerbated by the global COVID-19 pandemic.
The Arab Image Foundation is also grateful for the grant it received from FIDA to test collected samples of preservation material and observe their ageing properties and whether they can be improved to suit our needs.
The Arab Image Foundation extends its appreciation to our current generous supporters that make our activities possible. We are equally grateful to those who wish to remain anonymous.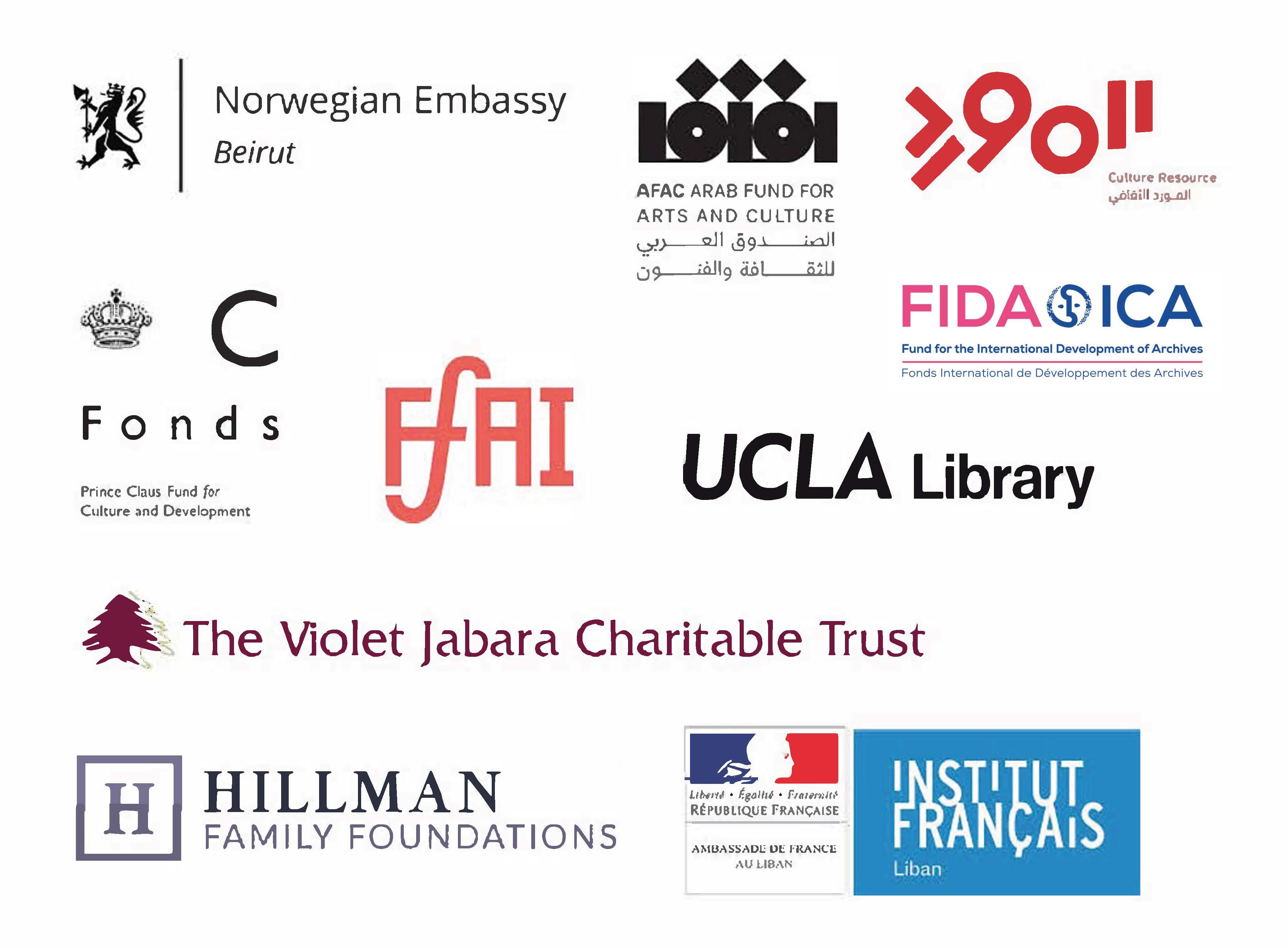 Major Supporters
Royal Norwegian Embassy in Beirut, Arab Fund for Arts and Culture, Al Mawred Al Thaqafi, Foundation for Arts Initiatives, The Violet Jabara Charitable Trust.
Project Supporters
UCLA Library, Prince Claus Fund, Institut Français, William Talbott Hillman Foundation, Akram Zaatari, Alexandre Medawar, MAGRABi, Fund for the International Development of Archives - FIDA ICA, Victoria and Albert Museum - V & A, Art Jameel.
Post-Explosion Supporters
Financial donations - institutions: Prince Claus Fund, US Ambassadors' Fund for Cultural Preservation, Mariët Westermann and the Pardoe-Westermann Family Fund, Middle East and Islamic Caucus of Franklin & Marshall College, Luminous-Lint, Oteri General Construction, Moore Archives & Preservation LLC, GAPS LLC, Blue Shield, Book Works, American Institute for Conservation of Historic & Artistic Works, Savvy Wood Photography, Benevity, PhotoArts Studio, Robert Rauschenberg Foundation, Stanley Thomas Johnson Stiftung, Europeana Foundation, Rotary Club Essen-Gruga.
In-kind donations - institutions: Institut National d'Histoire de l'Art, Middle East Photograph Preservation Initiative, Musée Français de la Photographie, Klug-Conservation, and Centre de la Photographie.
AIF could not have made this journey without all the individual contributors.
Click here for the full list of individual donors.
Thank you for those who have supported us in previous years: Sharjah Art Foundation, Pikasso, Ford Foundation, Graham Foundation.