Issue #2021.03
Do you copy that?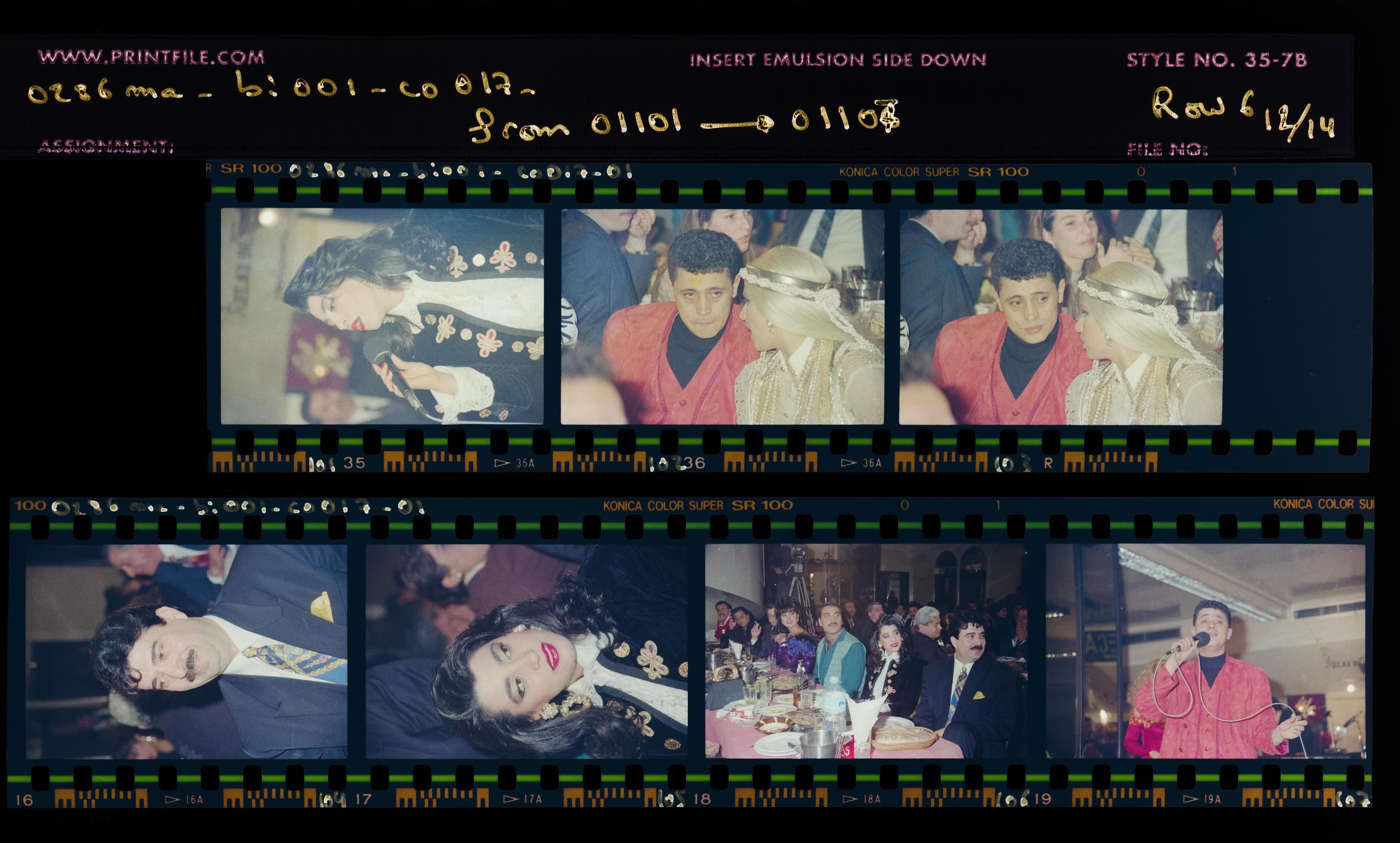 The impulse is there for open knowledge to trigger our imagination. We want to contribute to writing histories by attracting art-based and research enquiry around our collection and across disciplines. It is only by encouraging a multiplicity of narratives on less visible issues can we fathom what irks and excites us.
What we grapple with as an independent institution is how to balance between an aspiration for wider access to collections for the public, and between the responsibility to engage owners and users. As guardians of photographic collections, ethics are at the heart of our archival practice. Intellectual Property is not only about legal responsibilities but about creating a community of care. Consent is necessary to optimise digital access but also to ensure that works are treated with dignity. Being critical about our own approaches, there is so much to learn about how to create more equitable partnership among those involved in the effort to create, preserve and share knowledge.
In partnership with the Sursock Museum and the LAWHA project of the Orient Institut Beirut, the Arab Image Foundation has been engaging in discussions about copyright, rights and reproduction policies. To understand common challenges and best practices, the three institutions designed four workshop series, starting in March, and involving peer institutions, globally and locally. A public dissemination of findings and possibly even more questions is in the works.
Another exciting development is the launch of AIF's first podcast, lamha. Meant as a monthly snippet, it tells a brief story in Arabic about one or more of our 300 collections. Through the voice and curation of our team member, Mahmoud Merjan who is responsible for digitization and documentation, we created our first lamha presenting the collections of two photojournalists, Radwan Mattar and the late Assaad Jradi. To complement that, we exchanged face-to-face with Radwan Mattar who told us about his photographic and archival practice while the AIF team shared with him how his collection is being currently preserved. Hopefully, this will excite artists, scholars and diverse practitioners to find out more and to engage with those collections.
Every month, we are solicited to speak to a group of students from universities or to a peer organization near and far. We recently gave an online presentation on the work of the Arab Image Foundation to students of the graphic design and audio-visual departments of the Université Antonine in the framework of the Storyboard and Bande Dessinée course. A comic project is planned to be launched inspired by the collection of AIF, similar to the collaboration that was made with Samandal magazine. If you have not yet seen Samandal issue 14 of 2018, please do! Incidentally, all fifteen issues of this comics collective dedicated to the advancement of the art of comics in Lebanon and the rest of the world, are available online.
Thursday 8 April 2021
---
Header image: #0286ma-bi001-co017-01101-01107. Digital contact sheet of a series of portraits of singers in Lebanon at the Al Sada Magazine party on February 16, 1993. 0286 ma – Radwan Mattar Collection – Arab Image Foundation, Beirut.
---
WORKSHOP
​LAWHA of the Orient Institut Beirut, Sursock Museum, and Arab Image Foundation ​
​Workshop Series on Intellectual Property in Lebanon: Rights and Reproductions
​March – April 2021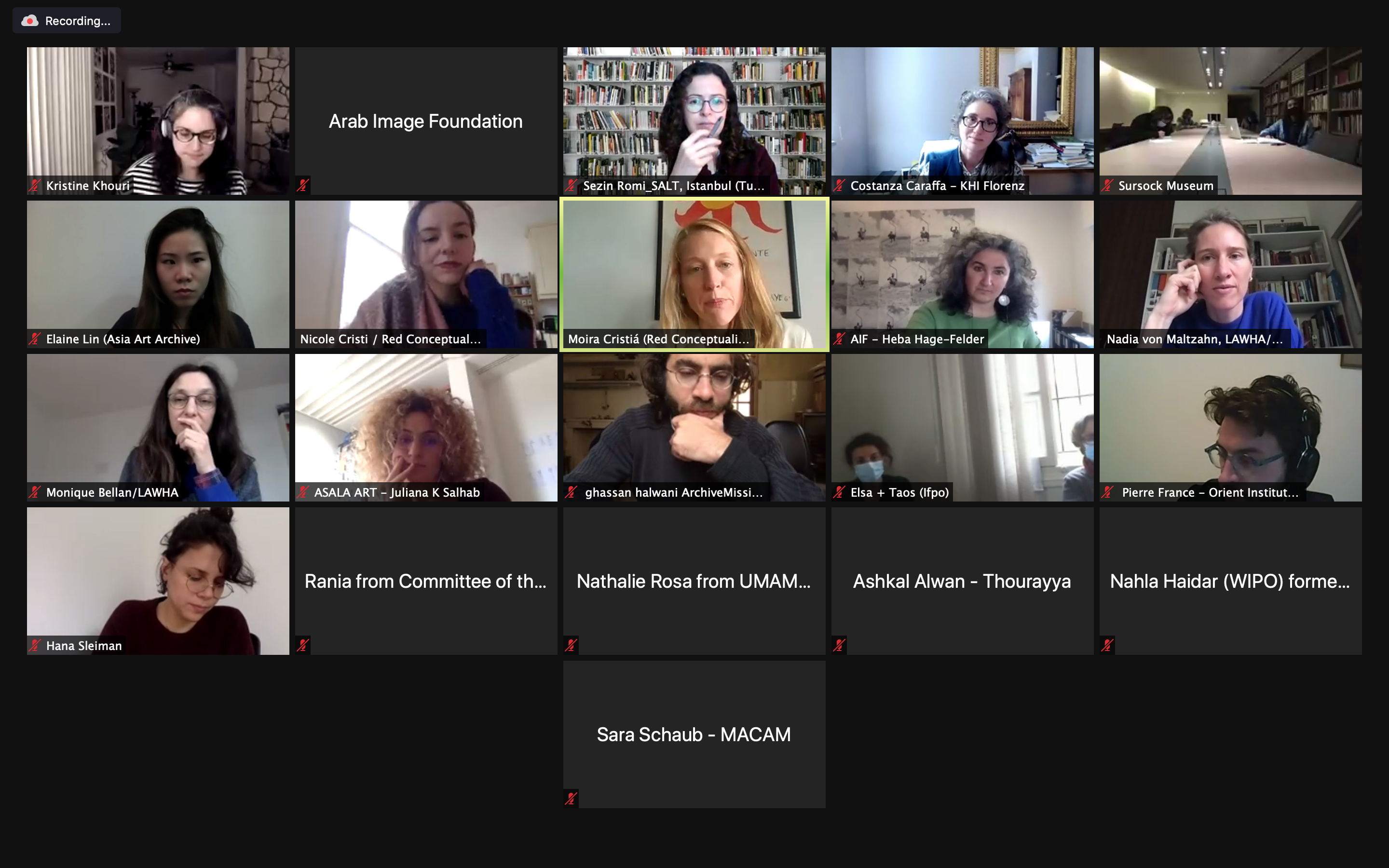 Online // LAWHA, a project by Orient Institut Beirut, is collaborating with the Sursock Museum and the Arab Image Foundation on a series of workshops that aim to put together best practices and common challenges of intellectual property related to online visual images. Sharing the same aspiration to grant access to collections for the wider public, while respecting authors' and collectors' rights, we try to find the balance considering the legal frameworks and laws that our institutions function under, but also the ethics we adopt in our practices.
To manage the initial discussions, a core group of participants in addition to the three co-organisers, have taken part to date. Among the institutions are UMAM, the Association for Families of the Missing and Disappeared in Lebanon, Ashkal Alwan, and IFPO, in addition to individual practitioners versed on the topic.
This series of workshops is taking place on four separate dates from mid-March until mid-April. A public session will later be announced and made available online.
---
PODCAST
​Lamha Podcast: An Audio Introduction to AIF's Collection
Online// "Lamha" is a podcast put together by the Arab Image Foundation with the aim to present the collection under its guardianship through a series of short snippets. In this first episode, we look back at how former AIF director, Zeina Arida, and co-founder and former board member, Akram Zaatari, discovered the archives of two prominent Lebanese photographers: Radwan Mattar and Assaad Jradi.
Click here to listen to the first episode of Lamha, and follow us on Soundcloud for more episodes to come.
Produced in collaboration with Tunefork Studios, Beirut, Lebanon.
---
TALK WITH A PRACTITIONER ​
​Exchange with photographer Radwan Mattar
As you can imagine, every collection depending on its age, state, format, and size requires a tailor-made conservation plan. What is equally important is how a collection arrives to the Arab Image Foundation, its provenance. Some of the rich collections were deposited or donated by photographers and photo studios, each with specific archival practices of their own.
In this video, we take you behind the scenes with Radwan Mattar to reflect on his photography practice, style and themes he covered. He also hears from the preservation team, Charbel El Khoury and Rachel Tabet about how AIF is handling his collection and that of Assad Jradi, his late peer photographer.
What interested Radwan in photography? What events did he capture and why? Who were his references during his active years as a photographer? What can he tell us about other photographers during this period? What methods did he use to organise, to catalogue, and to document? What would he do differently to archive the events in today's digital world? How did he make the shift into the digital realm?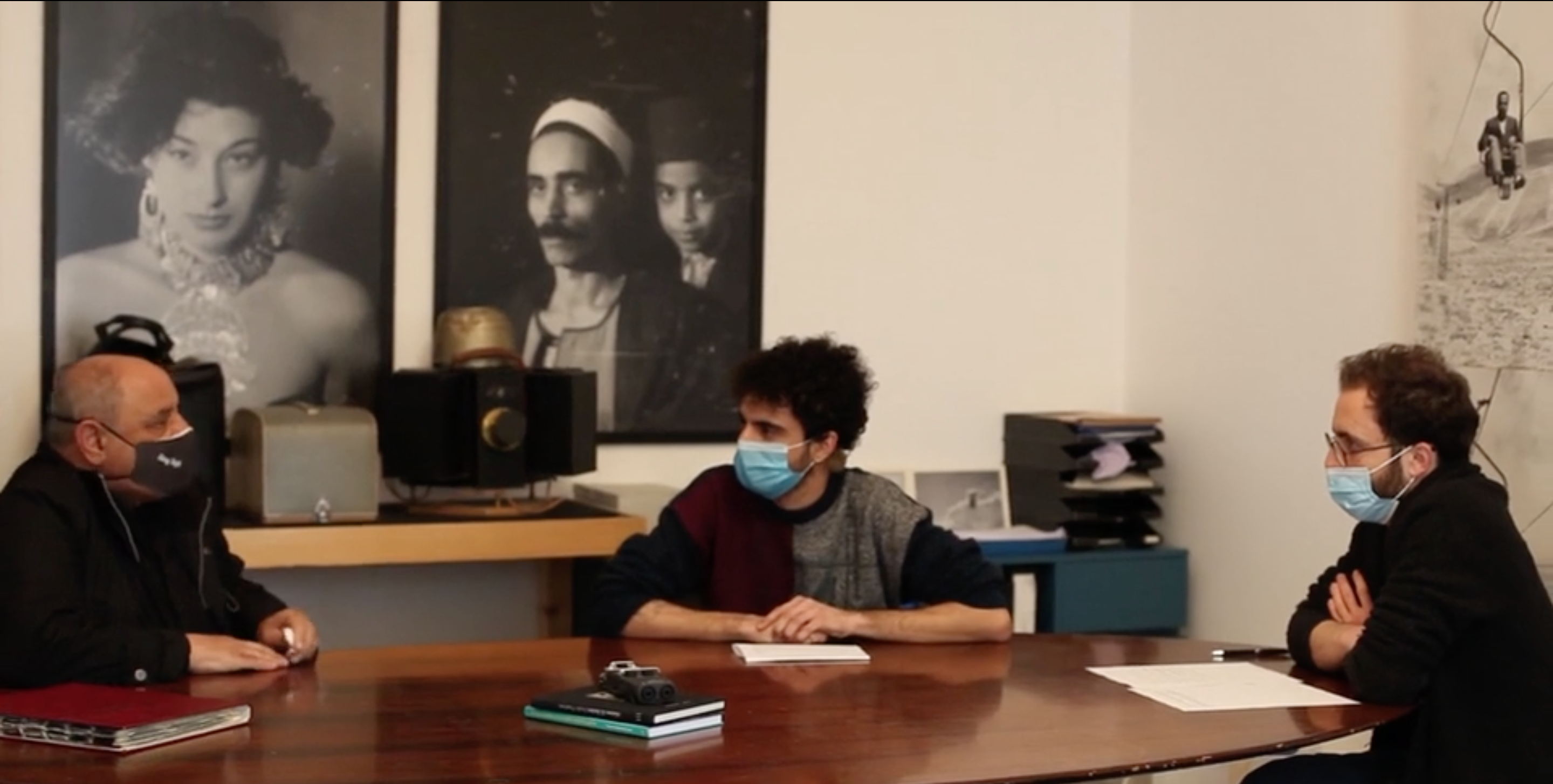 Watch this revealing conversation to hear his take on these questions and more! Does this inspire you to find out more or to research this or any other collection? Browse our platform
---

---
SOLIDARITY
​The AIF's disaster recovery plan after the August 4 blast featured in the Met Bulletin No. 21
"When calamity strikes, whether from natural causes or through human conflict or neglect, the news spreads quickly around the globe, sympathies and support run high, and countries and individuals seek to provide assistance and support in the immediate aftermath. Such was the case in the wake of the massive explosion in Beirut, Lebanon, in August 2020. The blast killed hundreds, destroyed historic neighborhoods, damaged classic architecture, and left thousands injured and homeless, all amidst the pandemic and the country's political unrest. The challenges were immediate and urgent, and help came from all corners of the globe. What is sometimes overlooked is that the challenges continue months and years after the drama of the original event ceases to be publicized in mainstream news and on social media channels. Eight months after the explosion, our friends in Beirut are still struggling to recover".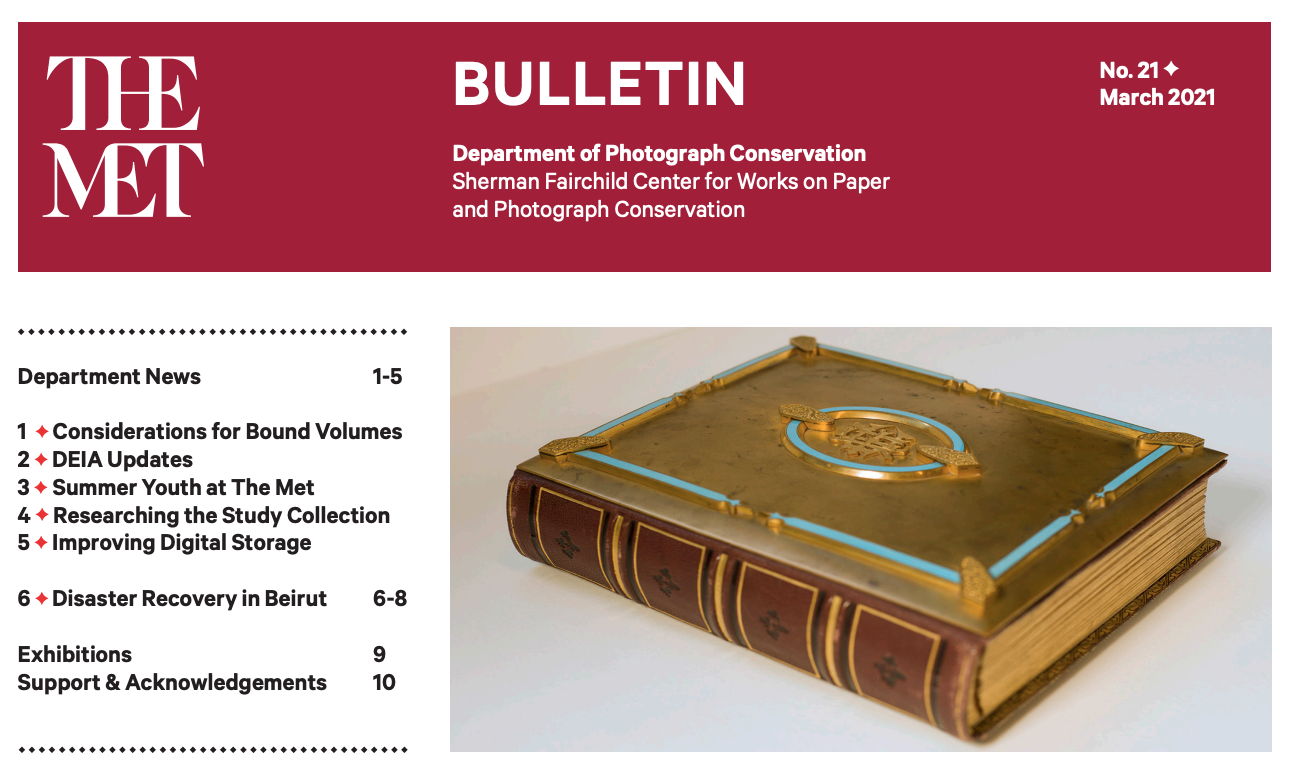 Click here to read the full story.
---

---
COMMUNITY HIGHLIGHT
​Discover what is happening in our community. We are proud to showcase individuals and organizations that have been supporting us along the way. We are also eager to tell you about those we in turn support through training and consulting services. Members of this fast-growing community will be showcased in every issue of our Stories. ​
​​
​In this issue we bring you:
​The Orient-Institut Beirut

Beirut // Founded in 1961, the Orient-Institut Beirut (OIB) is an independent academic research institute, belonging to the Max Weber Foundation. It conducts interdisciplinary research on the Arab world and the region of West Asia and North Africa at large. Its research community comprises long-term research associates from Germany and short-term visiting fellows from all over the world, who represent the major disciplines of the humanities and social sciences, including Islamic and Arab studies, history and anthropology of the Middle East, as well as sociology and political sciences. The OIB is also a long-standing partner of academic institutions in Lebanon and the region at large. It aims to foster academic relations across the MENA region and increasingly conducts its research in transregional perspectives.
---
TRIBUTE TO OUR DONORS
This section is a tribute to all individuals and institutions that came together to help us overcome the terrible consequences of the 4 August Beirut port explosion. You were numerous and generous – thank you! We count on you to consider a recurring donation, however small so that you are also part of our recovery. Our ability to remain operational and grow requires persistent efforts to attract new and recurring donors but also long-term partners to sustain our five-year ambition.
---
The Arab Image Foundation extends its appreciation to the generous supporters that make our current activities possible.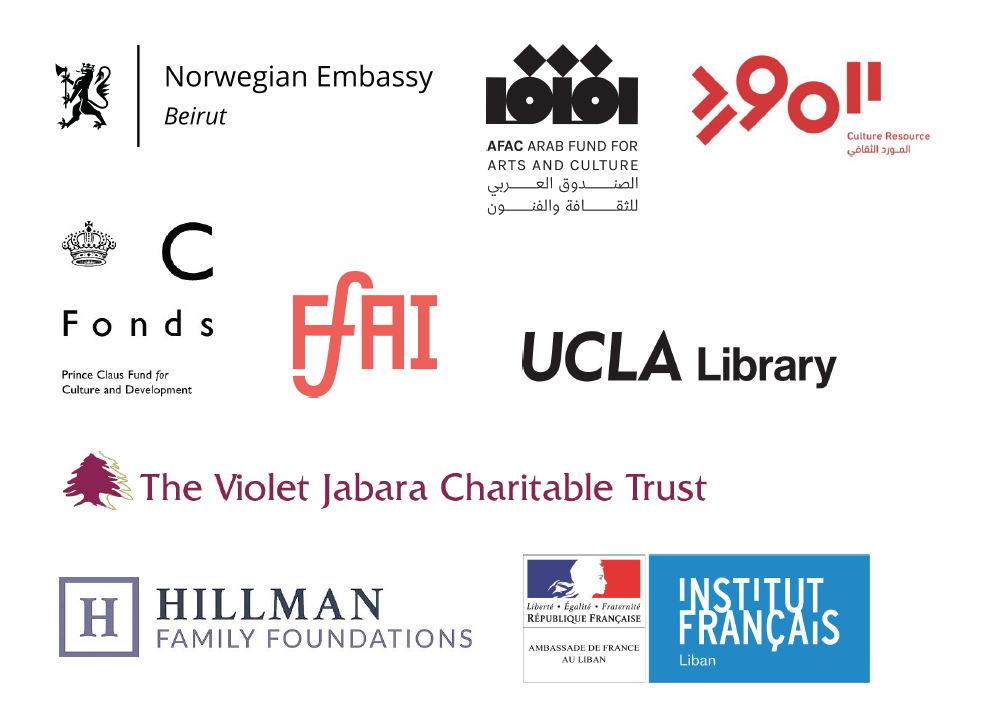 Major Supporters
Royal Norwegian Embassy in Beirut, Arab Fund for Arts and Culture, Al Mawred Al Thaqafi, Foundation for Arts Initiatives, The Violet Jabara Charitable Trust.
Project Supporters
UCLA Library, Prince Claus Fund, Institut Français, William Talbott Hillman Foundation, Akram Zaatari, Alexandre Medawar, MAGRABi.
Post-Explosion Supporters
Financial donations - institutions: Prince Claus Fund, US Ambassadors' Fund for Cultural Preservation, Mariët Westermann and the Pardoe-Westermann Family Fund, Middle East and Islamic Caucus of Franklin & Marshall College, Luminous-Lint, Oteri General Construction, Moore Archives & Preservation LLC, GAPS LLC, Blue Shield, Book Works, American Institute for Conservation of Historic & Artistic Works, Savvy Wood Photography, Benevity, PhotoArts Studio, Robert Rauschenberg Foundation, Stanley Thomas Johnson Stiftung, Europeana Foundation, Rotary Club Essen-Gruga.
In-kind donations - institutions: Institut National d'Histoire de l'Art, Middle East Photograph Preservation Initiative, Musée Français de la Photographie, Klug-Conservation, and Centre de la Photographie.
AIF could not have made this journey without all the individual contributors.
Click here for the full list of individual donors.
Thank you for those who have supported us in previous years: Sharjah Art Foundation, Pikasso, Ford Foundation, Graham Foundation.