Issue #2021.01
In the middle of that somewhere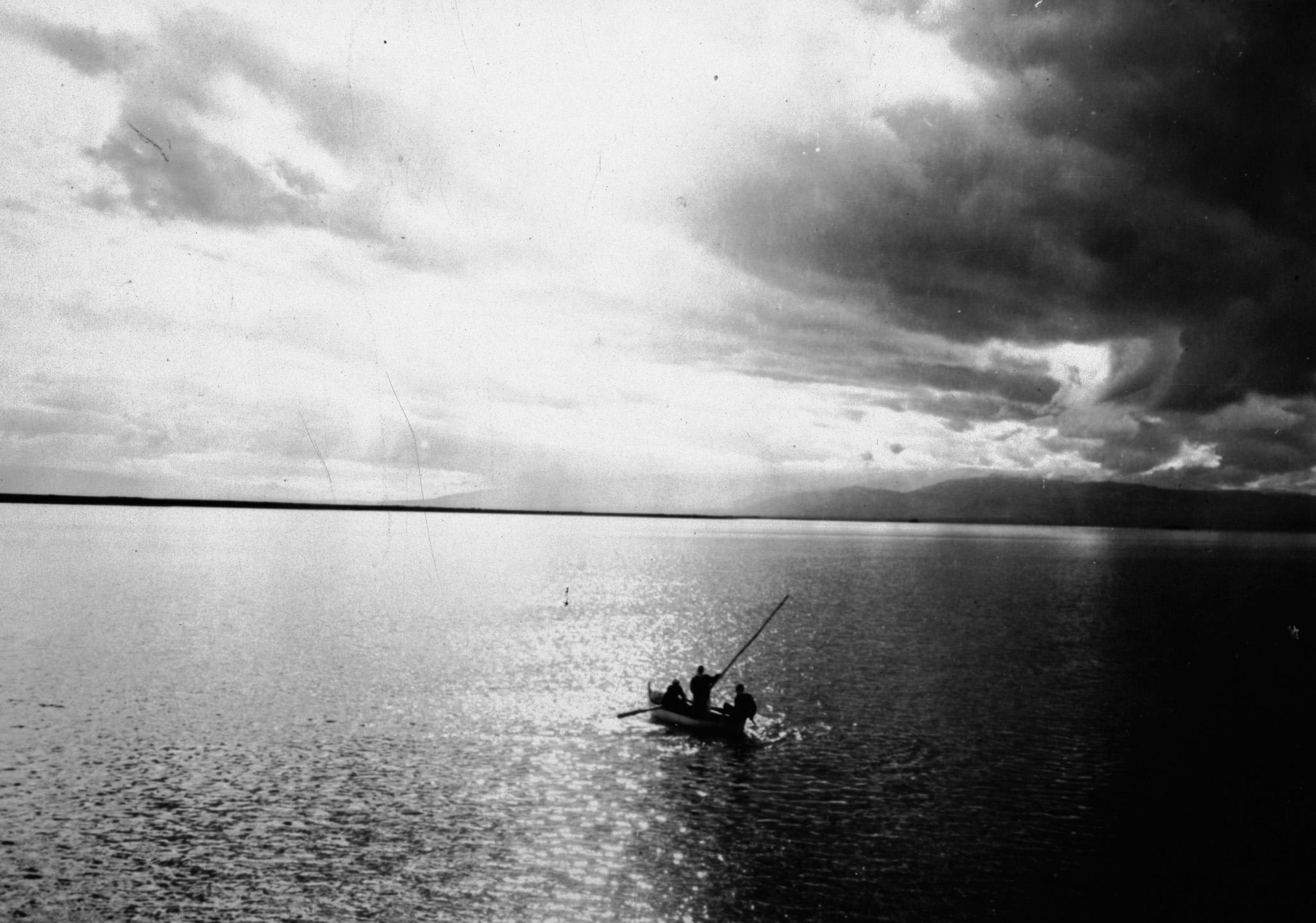 Regardless of what practice we are in, how often do we put people at the centre? Do we as photographers, writers, urban planners and lecturers venture that extra mile to think about marginalised groups? There are parallel lives happening all the time. Sometimes, we choose to see through a particular set of eyes, much like an archivist chooses the element of dust to capture what an image is going through at one moment in time. It is these permeable perspectives that eventually add nuance and complexity to what we are observing.
We open the year by looking at what shapes our gaze in exploring gender, socio-economic backgrounds, age, heritage, habitats and language. In Arabic, cities are feminine and yet most if not all have been designed by men. We see Baghdad through the eyes of Rifat Chadirji, a renowned architect in the period 1950-1970. In his reflection of the city at that time, can we extrapolate how women, men and children were in this built environment?
Marie Al Khazen is considered one of the first woman photographers in Lebanon - her works discovered by Mohsen Yammine. Do we usually refer to 'man' photographers and if not, then why not? Is there a special lens that she uses by virtue of her being a woman? What does she choose to lay her eyes on and can we ascertain whether that is based on her gender or social status? These are some of the questions that Yasmine Taan Nashabe addresses in her recent publication in a conversation with AIF.
Some cultures have been in the dark far too long. Can we project our identities, sexualities and aspirations in a sensual and authentic way without being sensationalist? Take a look at what it means to be queer in our region and how Mohamad Abdouni brings out the intimate and the community in his upcoming publication, Treat Me Like Your Mother. ​
In the context of shrinking liberties across the Arab region and beyond, Yasmine Eid-Sabbagh, Kristine Khouri and Vartan Avakian - all three board members of the Arab Image Foundation - invite students to think beyond this precarity. They put together a hands-on remote Practitioners-in-Residence for the upcoming Spring semester at the Hagop Kevorkian Center for Near Eastern Studies at NYU to challenge researchers, conservationists, archivists, artists, and writers to reflect on collective work practices and governance as well as custodianship and rights. Using the diverse collections at AIF, they prod us to imagine ways of taking care of a collective inheritance and to think critically about it in relation to our times.
These are some reflections that we entertain in the midst of the daily grind. It is not a luxury but a primordial incentive to give meaning to our archival work that is often repetitive, albeit necessary, to unravel a world of images for others to discover with us. It also serves to remind us of the institution we continue developing. The often invisible hands at work within the Foundation reveal many stories. Maha Kays recently joined AIF and is already evoking the legacy we each have a responsibility to carry. ​
The 4 August 2020 Beirut tragedy will mark its 6 months gaping wound in February while we are compelled to move on. As we explore a long-time need to relocate, the urgency to do so now is daunting. Striking a balance between bigger facilities to accommodate our 5-year priorities including handling the pending collections, and the existential necessity to be frugal and cautious for sustainability are keeping us awake at night. What can be adapted to our context in terms of structure and preservation processes? This month we highlight one initiative and reference in our line of work. The Image Permanence Institute for instance highlights sustainable preservation practices for managing storage environments and working with new energies.
The search continues for a relocation opportunity and our dream is to make it a collective endeavour. We invite our friends and readers to push us into thinking how we can bring together peer institutions, facilitators, technicians and donors around the table to invest in a cultural hub with a number of non-profit and hybrid institutions and spaces in Beirut. ​ Embolden us to take what is nothing short of a necessary risk.
Friday 29 January 2021
---
Header image: #0069fa00111. Qattina lake, Harout Dirmakarjian, Tall Kalakh, Syria, 1960. FAI Collection, courtesy of the Arab Image Foundation, Beirut
---
CONVERSATION
​Reading Marie al-Khazen Photographs
​Preview
Online // Hosted by Bilkent University, and in collaboration with the Arab Image Foundation and the Lebanese American University, an online conversation was held on Friday 11 December 2020 with author and associate professor Yasmine Nachabe Taan around her recently published book Reading Marie al-Khazen Photographs: Gender, Photography, Mandate Lebanon (Dress Cultures). The conversation was moderated by Heba Hage-Felder, director of the Arab Image Foundation.
Enjoyed the preview? Watch the full recording of the seminar on our platform: arabimagefoundation.org/Explore/Reading Marie al-Khazen's photographs/OnlineEvent
You can purchase a copy of Reading Marie al-Khazen's Photographs: Gender, Photography, Mandate Lebanon on Bloomsbury.
---
PROGRAMMES & OPERATIONS
​New Team Member

Maha Kays // The Arab Image Foundation's collections were an indispensable part of many research and projects I worked on prior to joining the Foundation. Its mission – to forge new pathways for photography and image practices, by ways of artistic creation, research and archiving - was instrumental in how I designed courses and seminars in the past years. The materiality of photographic objects at AIF, was a catalyser for my professional career, sixteen years ago.
I joined AIF four months ago when the foundation was shaken to the core. As a result of the 4th of August Beirut port explosion, AIF's premises suffered severe damage. Luckily the collections were unharmed and the emergency preparedness and response plan was put into action to stabilize the collections' preservation and conservation environments. In my capacity as responsible for programmes and operations, I jumped in with the team, the new director and the board, to support the response efforts and to ensure that we could resume work on ongoing projects which were put on hold during the post-explosion stabilization phase. My role during this period was to facilitate the workflow and the implementation of projects with the team, and adapt timelines with the commitments made to the foundation's donors.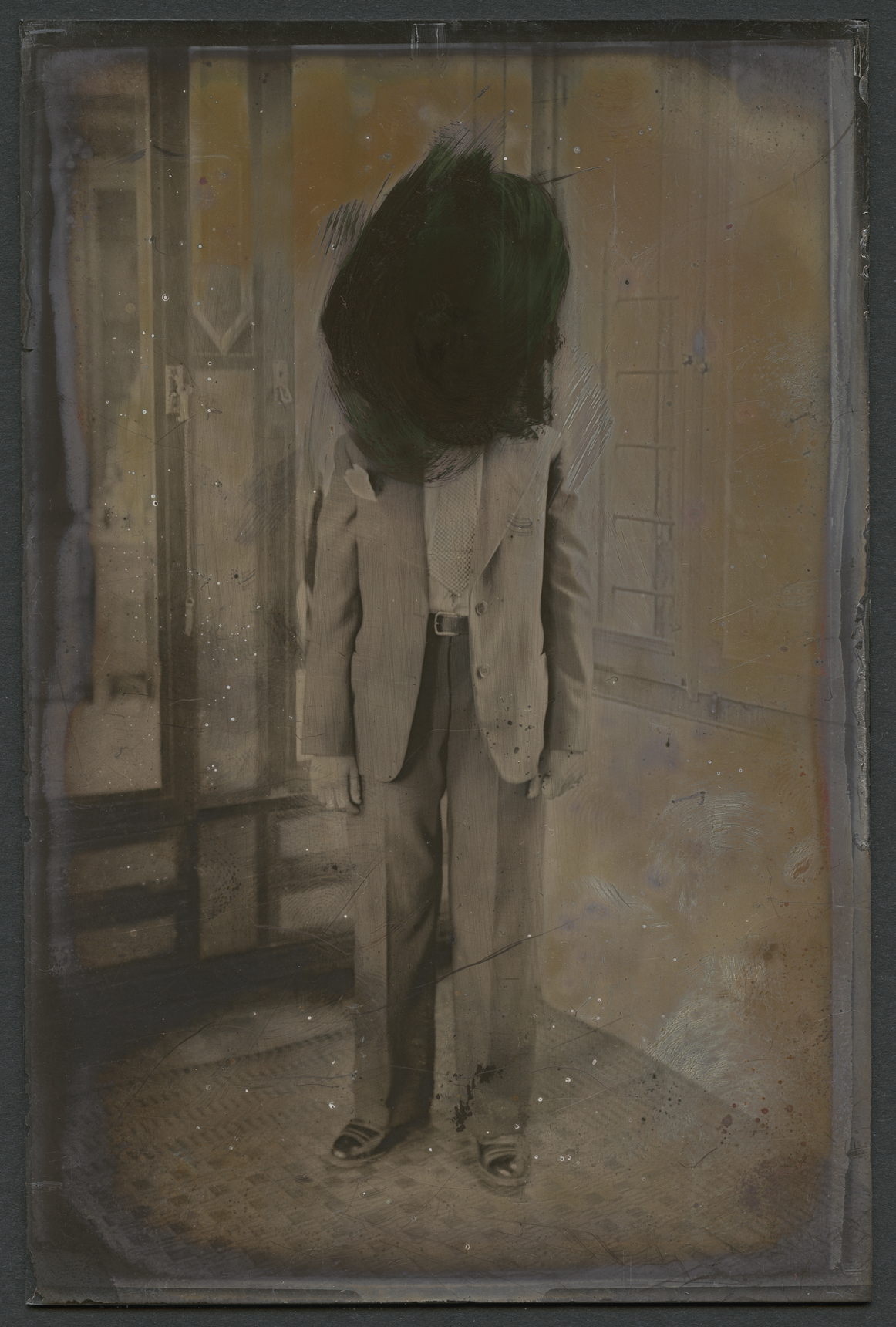 Moving forward and in parallel to handling operational responsibilities, my focus will be more and more on programming. This includes soliciting and developing ideas based on internal discussions, as well as with individual practitioners and institutional partners. A major role of the Foundation being to facilitate research, talks, training, and curatorial initiatives around its collections.
I am grateful to be part of the Foundation and its team that is conscious about the importance of being collectively responsible for what is in our custody. As did previous colleagues, peers and fellow community members, we strive to pass on the inheritance of knowledge and objects for generations to come.
For more information on our programmes, you can reach out to Maha on [email protected]
---
IN TRIBUTE TO OUR DONORS
​4 August 2020 Beirut Port Explosion
---
PUBLICATION
​Treat Me Like Your Mother
​Mohamad Abdouni
You can now pre-order Cold Cuts magazine special edition issue Treat Me Like Your Mother: Trans* Histories From Beirut's Forgotten Past and help support the project for its September release. Pre-Order here. With the support of Helem Lebanon, Arab Image Foundation, Mophradat, Studio Safar, and Station Beirut.
*Cover image and design are subject to change throughout the design process. This is a preliminary cover mockup*
---

---
LOCKDOWN PICKS
​Every Building in Baghdad: The Rifat Chadirji Archives at the Arab Image Foundation
​Arthur Ross Architecture Gallery, Graham Foundation, LAXART

Online // Despite the restrictions imposed on movement, there are still plenty of things to do and see during a lockdown. Our platform's Explore pages showcase the Foundation's past and present activities, and are a window onto the evolution of contemporary image and collecting practices.
This time we bring you Every Building in Baghdad: The Rifat Chadirji Archives at the Arab Image Foundation exhibition with its rich itinerary at Arthur Ross Architecture Gallery, Graham Foundation and LAXART. This exhibition examines the work of Iraqi architect Rifat Chadirji through the collection of his original photographs and building documents held at the Arab Image Foundation in Beirut from 2012 to 2017, and that since then have moved to the Aga Khan Documentation Center at MIT which also houses the Rifat Chadirji Architecture Archive.
With the work of his architectural office, Iraq Consult, and in his other professional and intellectual roles, Chadirji became a pivotal cultural figure in Baghdad during the period of its postwar modernization from the 1950s through the 1970s. As an architect, planning consultant, and Director of Buildings for various government agencies, Chadirji was central to the organization of Baghdad and to the consolidation of its postwar image. With nearly one hundred buildings Chadirji helped foster the emergence of the factories, colleges, monopoly headquarters, communication structures, and other new building types that appear in Baghdad following Iraq's 1958 revolution.
Explore the full exhibition itinerary along with Rifat Chadirji: Building Index publication here.
---

---
COMMUNITY HIGHLIGHT
​Discover what is happening in our community. We are proud to showcase individuals and organizations that have been supporting us along the way. We are also eager to tell you about those we in turn support through training and consulting services. Members of this fast growing community will be showcased in every issue of our Stories. ​
​​
​In this issue we bring you:
​Image Permanence Institute
New York // The Image Permanence Institute (IPI) is a university-based research center in the College of Art and Design at Rochester Institute of Technology (RIT) dedicated to supporting the preservation of cultural heritage collections in libraries, archives, and museums around the world.
From IPI's YouTube channel we share with you "Becoming Sustainable: Real-World Approaches" video as part of IPI series of webinars on Sustainable Preservation Practices for Managing Storage Environments that is designed to better understand how to balance the primary needs of institutions to preserve their collections with more timely needs around sustainability and reduced energy consumption.
---
WORKSHOP/LECTURE
​Unravelling Collections & Practices: Rights, Materialities & Photographic Agency at the Arab Image Foundation (AIF)
​Hagop Kevorkian Center for Near Eastern Studies at NYU
For more details: Unravelling Collections and Practices: Rights, Materialities and Photographic Agency at the Arab Image Foundation (AIF)
---
The Arab Image Foundation extends its appreciation to the generous supporters that make our current activities possible.