Issue #2020.05
Piano, piano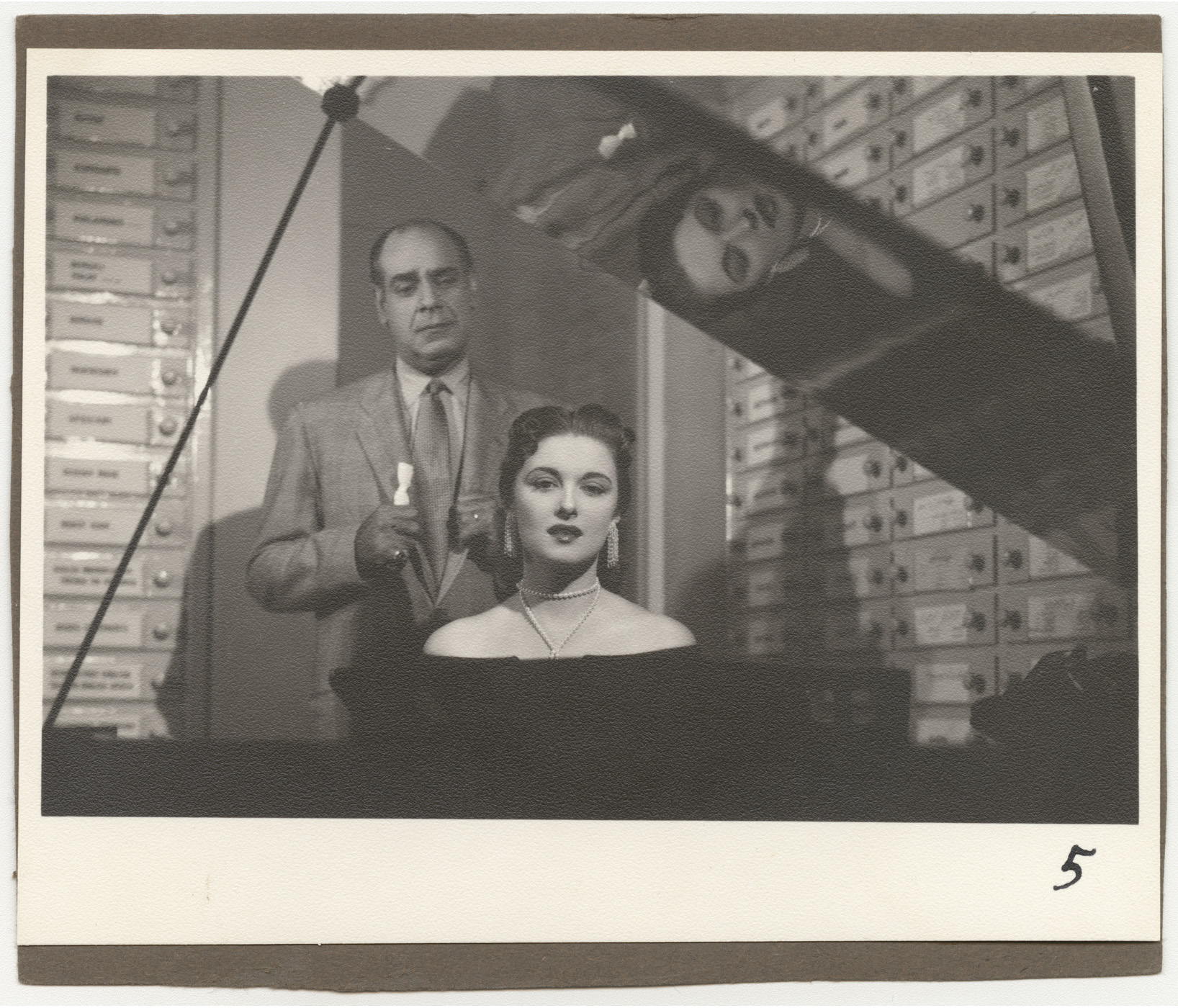 Dear friends and colleagues, 
Slowly but surely, our premises have regained their familiar feel. It is just two months after the Beirut port disaster that wreaked havoc on the city and its cultural scene. Finding normalcy and getting over the traumatic experience will take time. What is most worrying are the economic indicators and the brain drain. But that does not stop us from pursuing our aspirations, and they remain big!
In the middle of the debris and repair works, the AIF team restlessly put together a comprehensive online training, to share and transmit practices to colleagues of the Basement Cultural Foundation in Yemen. Enjoy reading this highlight of the month.
Much of our archival work is behind-the-scenes. In this issue, we expose one of the missions we are delighted to be working on: The Albums Mission.
Saturday, 24 October 2020
---
Header image:  #0085at00067: Mariam Fakhreddine, Alban, Gelatin silver negative on cellulose acetate film. Faysal el Atrash Collection, courtesy of the Arab Image Foundation, Beirut
---
COMMUNITY SUPPORT
​Thank you
We are grateful for the solidarity and support messages we have received from all corners of the world. Thank you!
---
TRAINING
​Jamakaneh Project
​ Basement Cultural Foundation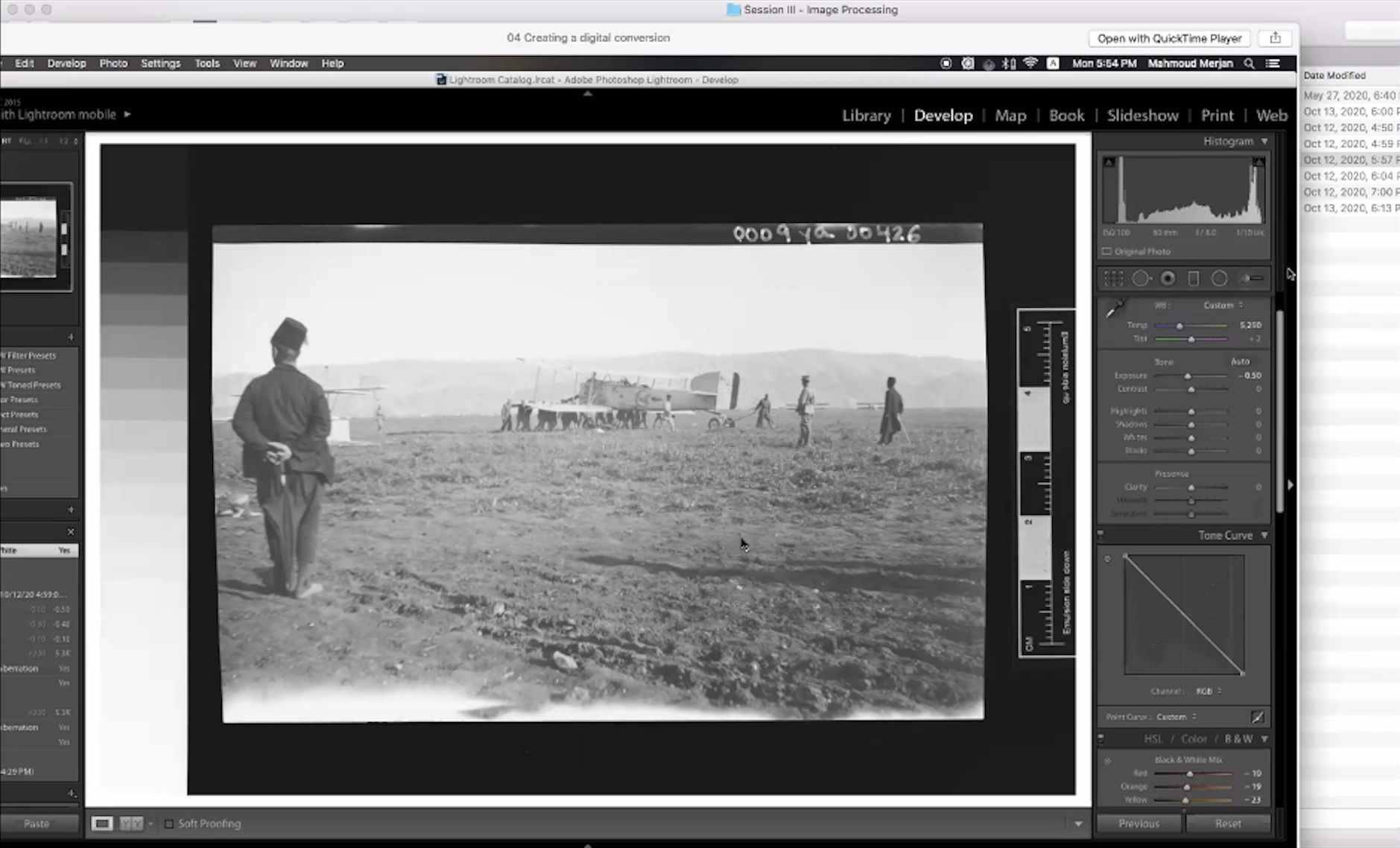 Online // From 8 to 15 October 2020, the Arab Image Foundation ran a series of online classes tailor-made for the Basement Cultural Foundation (Basement) in Yemen. AIF provided training on collecting, preserving, digitizing and documenting objects of cultural heritage.
​​
​Basement was awarded a grant from The British Council to launch the Jamakaneh project. It aims to gather and document historical accounts from Yemen under risk of damage or loss, due to the ongoing conflict in the country.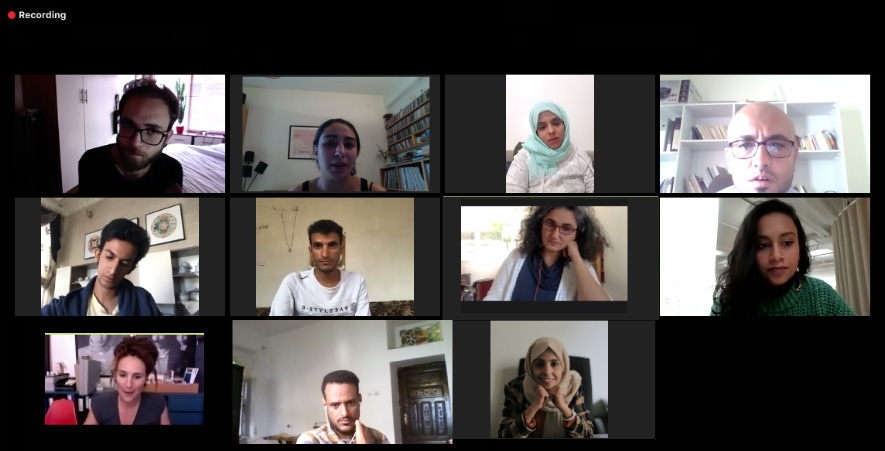 As part of the Jamakaneh project, and with the guidance of the AIF, the trainees went through their first training of this kind and will proceed to collect and digitize a minimum of 500 objects from families in Sanaa'. All the objects will be returned to their owners upon the completion of the project, and the images will be made available for the public via an online platform.
Find out more about the Basement Cultural Foundation in our Community Highlight below.
---
PANEL/LECTURE
​What Does the World Look Like in 2020?
​ MoMA's Forums on Contemporary Photography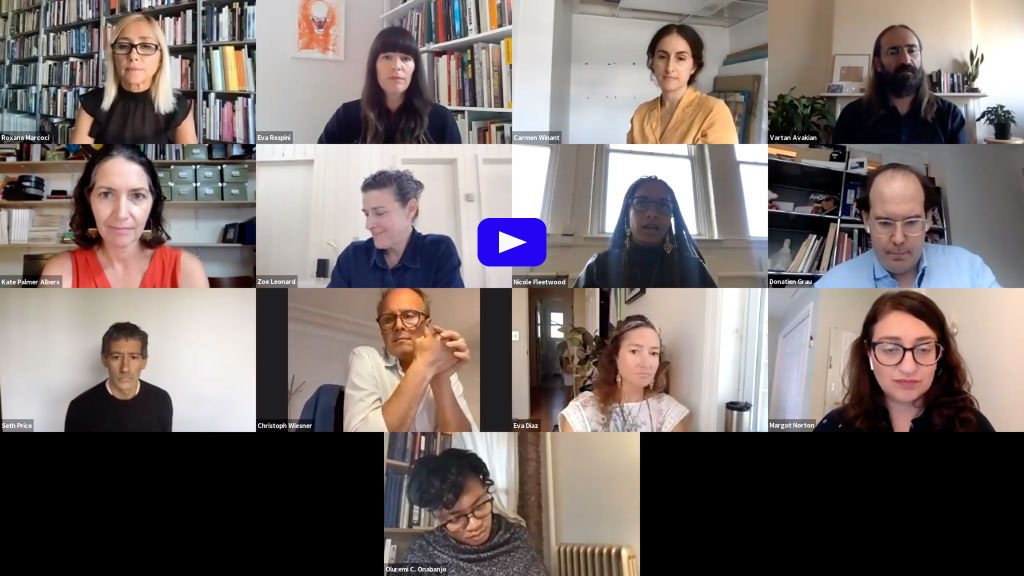 Online // On 12 September 2020 and on the occasion of the 10th anniversary edition of the Forums on Contemporary Photography at MoMA, a distinguished group of artists and cultural thinkers discussed some of the leading issues they see confronting photography in the 2020s. ​
​​
​Kaelen Wilson-Goldie, writer, contributing editor for Bidoun and regular critic for Aperture and Artforum extended her invitation to Vartan Avakian, Kristine Khouri, and to Yasmine Eid-Sabbagh - Board Members of the Arab Image Foundation.
Watch the Zoom recording here. Vartan Avakian's presentation starts at 1:00:00.
---
TEAM INTERVIEW
​Albums Mission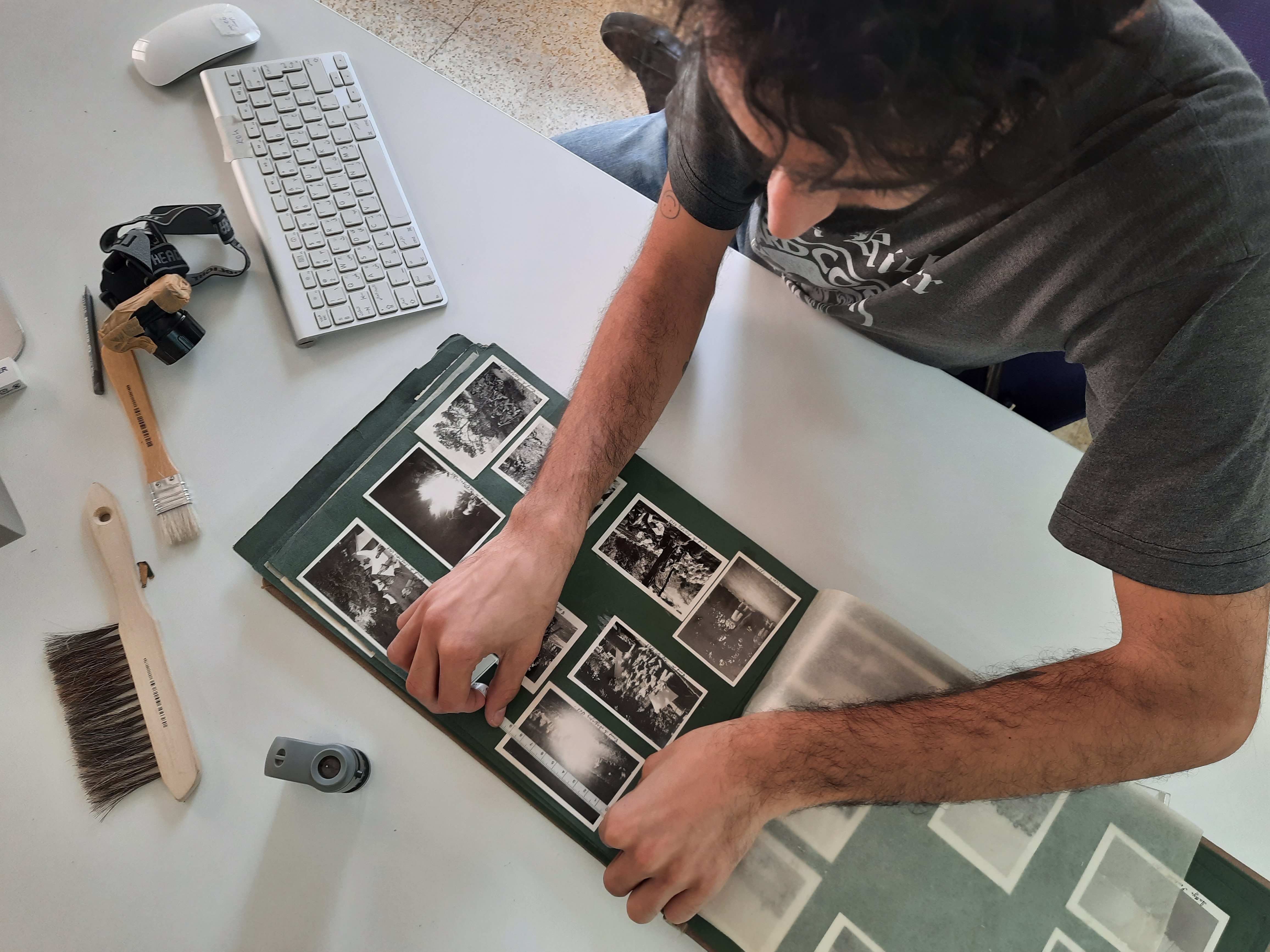 The Albums Mission is an exciting initiative that the Arab Image Foundation is undertaking on its albums in order to apply its newly revised cataloguing and referencing system. The generous grant from the William Talbott Hillman Foundation allows us to carry out the physical and digital preservation of 40 photographic albums belonging to 13 collections: Rachid Ismail, Arab Image Foundation, Sami Khoury, Nada Zeineh, Simone Chemali, Jad Mikhail, Nabila Nashashibi, Dib Wardini, Jean-Pierre & Yasmina Zahar, Youssef Takla, Nawal Helmy, Kifak Ameen, and Souaya.

Do photo albums have an afterlife? How do we define an album? And how do photo albums keep memories? Here is what AIF's Rawad Bou Malhab, Librarian and Communications Coordinator, and Charbel Alkhoury, Artist and Archivist, found out in conversation with Issam Nassar, AIF Member and professor of modern Middle East history at Illinois State University and at the Doha Institute for Graduate Studies.
​​
​Q: What are family albums?
​A: Family albums are an attempt by a family, most of the time the mother/partner, to highlight a better social position of her family by narrating the selected biography of the family through a collection of photographs. Albums were usually placed on coffee tables for visitors to look at. It was the family's attempt to highlight a specific cultural and social status. Family albums usually celebrated important family events that showed loving moments like the birth of a newborn, a wedding, a school graduation, and always discarded events that are considered unfortunate, like the death of a family member.
Q: How do you define a photographic album?
​A: An album is a special object. It has its standards and limitations that are set by the family and by the album maker in terms of imposing a certain capacity and framed dimensions. From a sociological and anthropological point of view, it is seen as a biography and narration of events documented by a specific person, referring to the role of the individual in the process of perpetuating collective memory.
​​
​Q: How do albums tell stories for the future?
​A: Family albums as collective archives, give us the visual narration of a family on a single photo level within a period of time. Every picture is important in itself and every photo sets the stage and takes place within a certain cultural consideration in addition to a spatial conception. For example, in the 1930s, you will find that a lot of albums included images with people and pianos. Whether they were playing on the piano or not, the piano was an important visual representation of the period and the region. Like the piano, many topics appear and can be studied and directed to different social fields that are revealed to us through the relationship of the image to time, place and people.
Biography
​Issam Nassar is professor of modern Middle East history at Illinois State University and at Doha Institute for Graduate Studies. He authored, edited, and co-edited a number of books some on photography of and in Palestine including: Laqatat mughayira: al-tasweer al-fotografi al-mubaker fi filastin, 1850-1948 ​ in 2005 (Different Snapshot: Photography in Palestine 1850-1948); Karimeh Abbud: Raedat al-taweer al-Nassawi fi filastin, 1893-1940 (Karimeh Abbud: Pioneering Woman Photographer in Palestine, 1893-1940), edited with Mitri al-Raheb and Amad Mwroat (2011); I Would Have Smiled: Photographing the Palestinian Refugee Experience, co-edited with Rasha Salti (2009).
---
Testimonial // Between January and May 2019, as a volunteer researcher, Roxana Maria Aras contributed to documenting archival items and thinking about ways to organize and research AIF's photographic collections. In her testimony, Aras cites 3 main reasons that make her cherish her experience at the Arab Image Foundation:
Personal interest as a young scholar
Open source archives, multi-layered methodologies and collective contributions
AIF team of young professionals
Biography
​Roxana Maria Aras is a PhD candidate in the program of Anthropology and History at the University of Michigan. Roxana focuses on religious minorities, sensorial regimes, and bodily aesthetics in what could be called "the Middle East." Her life shifts between Lebanon, Romania, and the United States. Along her travels, Roxana is always drawn to personal biographies, the temporality of everyday life, and religious practices. Documenting and researching these interests through multi-sensorial methodologies has always been a challenge that she is willing to engage in.
Student? Artist? Archivist? Researcher? Teacher? Or just curious? Click here to know how you can engage with the Arab Image Foundation.
---
Beirut // Two months after the Beirut port explosion and the city still resembles a large construction site. Stabilization works at the Arab Image Foundation are well underway. To date, we have managed to install glass windows, wooden doors, and to restore the Cool Storage Room dry wall. We have also cleared most of the debris and replaced broken equipment. With the temperature and humidity under control, we are closely observing the move of the 306 collections back into the make-shift Cool Storage Room.
​​
​We would like to assure all the depositors of collections at AIF that the objects were unharmed during the Beirut port explosion, thanks to good preservation practices and crisis response of the team.
We are still looking to relocate the AIF to new premises with the aspiration to build a state-of-the-art Cool Storage Room, and to grow our public engagement activities.
Thank you to each and every person for your generous support and in-kind donations to date. Updated names of donors (individuals and institutions) can be found in Issue #2020.04 of our Stories and are highlighted in bold. We rely on your continued support.

---
COMMUNITY HIGHLIGHT
​Discover what is happening in our community. We are proud to showcase individuals and organizations that have been supporting us along the way. We are also eager to tell you about those we in turn support through training and consulting services. Members of this fast growing community will be showcased in every issue of our Stories, and here is our first one: ​
​Basement Cultural Foundation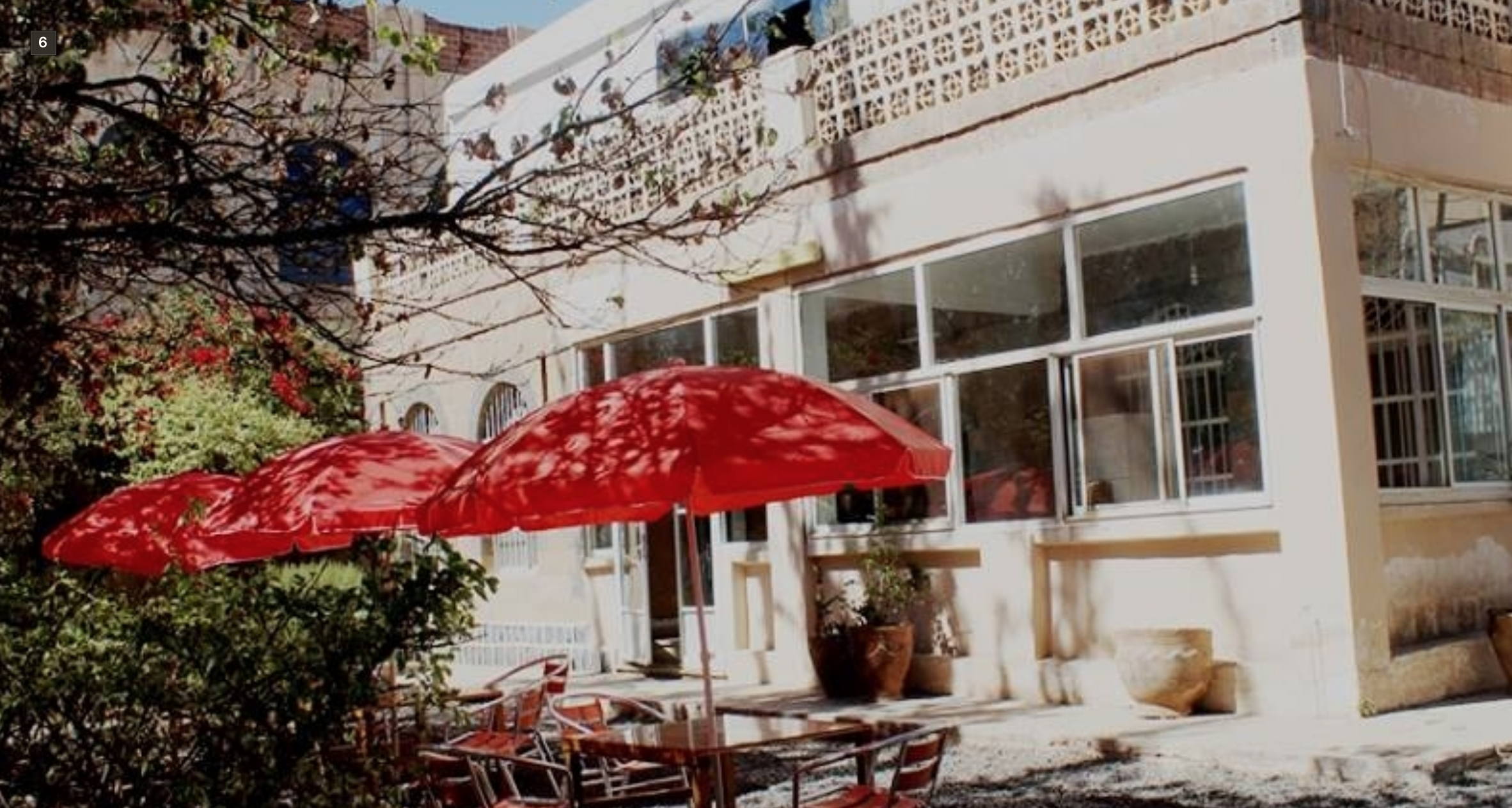 Sana'a // Basement is an independent, non-profit cultural institution, founded in Sana'a in 2009 with the aim to promote human rights principles through art by providing Yemeni youth free and safe spaces to network, express freely, build capacity, and share cultural and artistic performances and present them on its platform.
Initially, the idea started as a weekly lecture held every Thursday morning in an architectural office under the name of "Knowledge Exchange Forum". ​ KEF attracted youth and creative people from different areas of Yemen which led the founders, architect Saba Al-Suleihi, Yaseen Ghalib and Dr. Yahia Al-Obali to rename KEF into Basement and to organize events and invite all the artists and active people in the cultural field to perform on its stage that were open for the public. Basement activities expanded to include music, art performances and plastic arts. Eventually ,the architectural engineering office decided to withdraw and allow the forum, which young people needed as a unique and distinctive experience.
Since 2015, Basement started to focus more on promoting peace and coexistence via art, believing in art as an instrument and has a critical role in conflict mitigation and artist should be involved in the development process.
Click here to know more about Basement and its current and upcoming activities.
---
In case you missed this...
---
The Arab Image Foundation extends its appreciation to the generous supporters that make our current activities possible.
Major Supporters
Supporters

Online Platform Supporter

Projects Supporters
Pikasso | Graham Foundation | Akram Zaatari | Alexandre Medawar