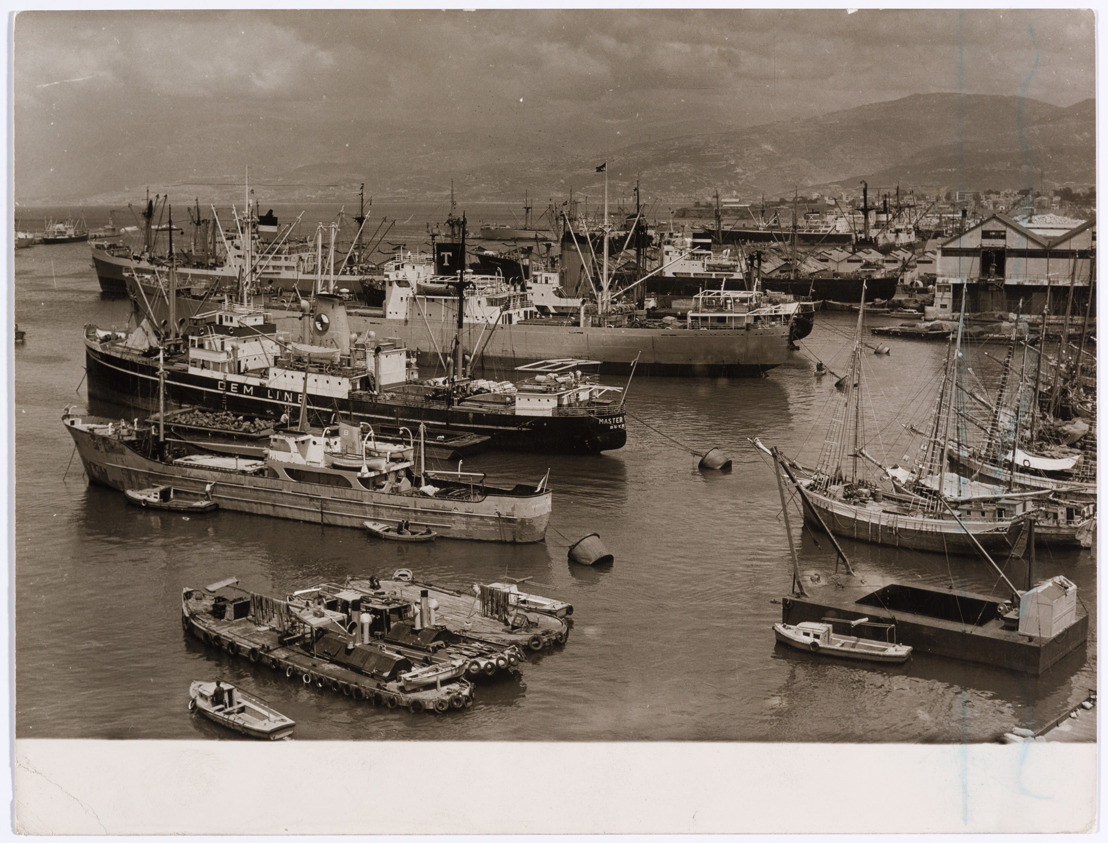 Issue #2020.04
We Do Not Walk Alone
Dear friends and colleagues,
Thank you for the outpouring of solidarity! It is taking a while to pick up the pieces and revive a sense of stability following the Beirut port disaster on 4th of August 2020. What pulls us through is the accompaniment of those near and far. We have been graced by your warm messages, your concerted efforts to help us mobilise support, and your generous donations. But most of all, it is your presence far beyond our shores that anchors our sense of belonging and commitment to the work we do.
---

Header image #0242ac00075: Beirut port, unidentified photographer, Gelatin silver developing-out paper print. Jorge Abud Chami Collection, courtesy of the Arab Image Foundation, Beirut
Community support
On behalf of the small team of the Arab Image Foundation, we wish to express our heartfelt thanks to all those who continue to stand by us in this challenging period. Soon after the Beirut port disaster on 4th of August 2020, AIF staff, members and friends returned to the premises to clear up the debris and begin the recovery process, despite the shock and trauma. They were joined by former employees of AIF and a number of dedicated volunteers over several days.
Thank you to all the volunteers including those whose names we may have not captured:
Aline Tawk | Amani Yaqob | Anthony El Houkayem | Baris Dogrusoz | Charbel Saad | Elie Tawk | Emil Semaan | Gabriella Choueifaty | Lamia Abukhadra | Lara Tawk | Maha Kays | Maissa Maatouk | Nour Saghir | Pauline Maroun | Rami Moukarzel | Rayya Badran | Roxana-Maria Aras | Sally Awad | Sasha Youssef | Steve Fakhry | Tamara Sawaya | Vanessa Elias |
Check out this video taken by Pauline Maroun during the first week of our collective cleaning efforts.
---
In-kind donations
We recognise that our emergency response efforts are not possible without your help. Thanks to you, we are safeguarding our photographic collections, stabilising the conditions at our premises, and providing our team with the necessary material and equipment needed to pursue work in preservation, digitisation, collection management, and communications. Amid make-shift rooms and cramped spaces, the AIF team managed to monitor the temperature of one room to keep the collections, while the Cool Storage Room is being fixed to temporarily house the collection.
---
Work in progress
While waiting for stabilisation works to begin at the AIF, we decided to resume cataloguing all the albums within our collections. The Albums Mission, which we had started in June, consists of cataloguing, rehousing, and digitizing over 40 unique photographic albums. We are currently working on finishing 6 albums from the Jean-Pierre and Yasmina Zahar Collection, one of our richest and most diverse collections in terms of photographic processes, and with a special emphasis on Lebanon, and in particular Saida. This mission is generously supported by the William Talbott Hillmann Foundation.
---
What's next
The next big step is to fix windows, doors, and work spaces to ensure better protection to our collections and to re-create a reasonable working environment ahead of the rainy season. In the medium term, we seek to address even better safety conditions for the staff and collections. With good practices in mind, we will be searching to relocate our premises. We aspire to be more public-facing, to explore a more sustainable set-up for the Cool Storage Room, and to provide more facilities for educational and exchange activities.
We count on your continued support!
You can read our post-explosion damage assessment here: Issue #2020.02.

Click here if you wish to make a contribution to help the AIF in its stabilisation and recovery efforts.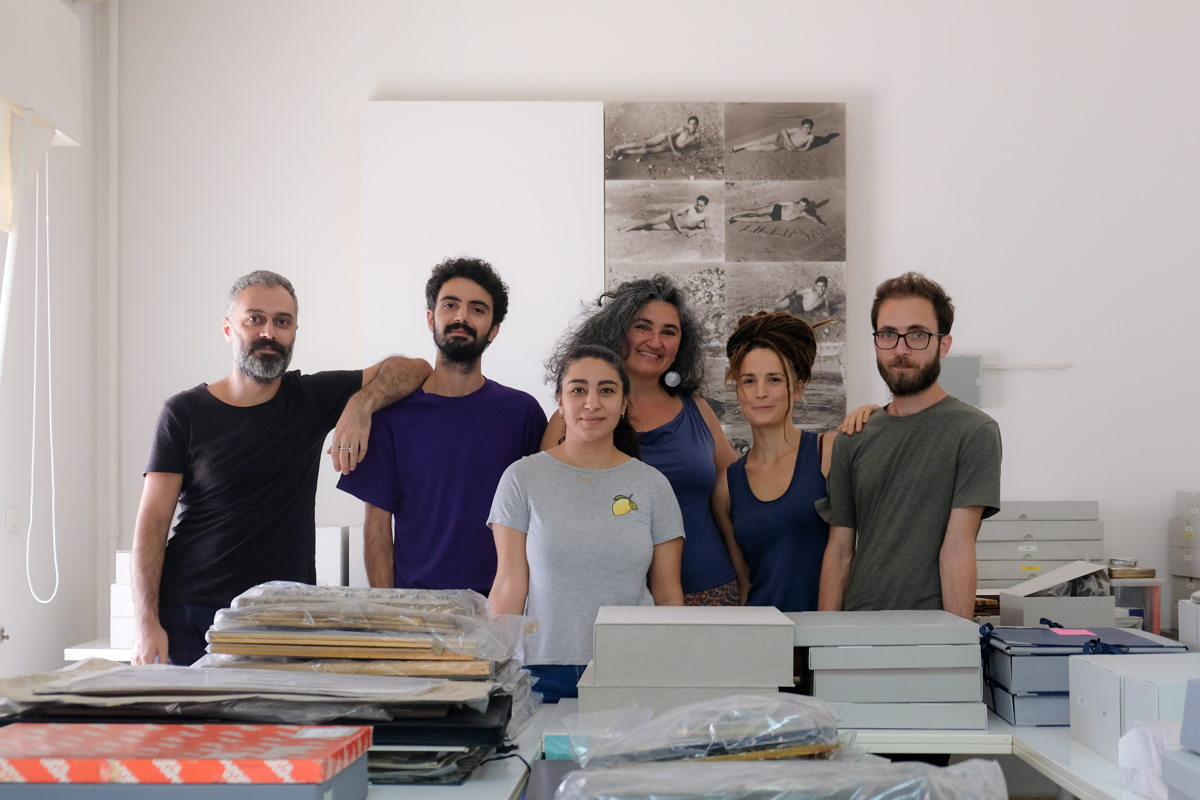 List of individual donors to the recent emergency response
in alphabetical order
Thank you to each and every person for your generous support and in-kind donations to date. The AIF is also grateful to a number of donors who prefer to remain undisclosed.

A|
Abdulaziz Alqatami | Adam Bandler | Alana Alireza | Alana Holmberg | Alexandre Medawar | Aleya Lehmann Bench Photography | Alfonso De Gregorio | Alison Miller | Alsharifa Zein Sa'dedin | Alyson Shotz | Amanda Maloney | Andrea L Crawford | Anette Baldauf | Angelika Wedde |Anja Schürmann | Anne Ruygt | Anne Thieme | Annette Mullink | Antoine Garrigue-Guyonnaud | Audree Anid | Avery Gordon | Aykan Safoglu | Aylin Elci |
B|C|D|E|F|G|
Barbara Lemmen | Bernard Batrouni | Bridget Guarasci | Cady Susswein | Camille Germanos | Caroline Gil | Chapman Christopher | Charlotte Borwning | Chez Moukheiber Joelle Aoun | Chirin Atasi | Chloe Bordewich | Christian Belgaux | Civan Özkanoğlu |Clara Ewert | Clément Chéroux | Cristina Voinea | Daniel Berndt | Dima As'ad | Doris Summer | Duncan Wooldridge | Emily Marston | Emily Myerscough | Emine Duzyol | | Fady Tabbal | Faisal Mahmood | Dr. Feßel Sonja | Franziska Leidig | Gavin Everall | Gloria Habsburg-Lothringen | Gwenola Furic-Martres |

H|I|J|K|
Hannah Rifkin | Heather Haber | Hend Alawadhi | Huda Al Abdulmughni | Ibrahim Moussa | Iftikhar Dadi | India Ayles | Inga Schneider | Isabel Lantz | Jamal Baroudy | James De Lorenzi | Jan-Marcel Müller | Jane Rolo | Jason Garza | Jasper Kettner | Jay Levenson | Jennifer Anna Gil  | Jonathan Shannon | Jose Francisco Hernandez | Jose Luis Neves | Josefina Maldonado | Joshua Guilford | Julia Burton |  Justin Hoden | Katie Hickerson | Klaus Pollmeier |

L|M|N|
Lara Saikali | Lars Willumeit | Linda Sharrett | Line Ajan | Louisa Ruby | Lucia Halder | Luisa Casell | Lydia Mardirian | Lynn Gumpert | Madeline Yale | Manal Abu-Shaheen | Marc Ohrem-Leclef | Margaret Carson | Margaret Olin | Margot Becka | Maria Domene-Danes | Marie Termignon | Mariet Westerman | Marion Hilsen | Marwa Boukarim | Maryanne Long | Maura Dettoni | Maximilian Kraus | Maxine Dannatt | Megan Narvey | Michelle Woodward | Mirjam Brusius | Mona Al-Jadir | Mona Hatoum | Murata Hanako | Nadine Thiel | Nathaniel Tarn | Nayree Mardirian | Naz Yucel | Nicole Ferraiolo | Nora Kennedy | HE Noura Al Kaabi |
O|P|R|
Ozge Ersoy | Pauline Maroun | Pauline Vermare | Ramzi Rizk | Rania Dalloul | Rebecca Albee | Rebecca John | Reem Bassous | Remi Calzada | Renate Papsch | Ricardo Cardenas | Richard Bahto | Richard Doughty | Rima Ghanem | Rima Mokaiesh | Roberto Mendez | Roula Seikaly | Roz Hayes | Rozenn Quéré |

S|T|V|W|Y|
Samia Saouma | Sanam Gharagozlou | Sandra Williams | Sara Bodinson | Sarah Anis | Stephen Alexander Stapleton | Steve Sfarzo | Sueraya Shaheen | Tiago Santos | Tina Barouti | Toby Lee | Vincent Barone | Virginia Poundstone | Walter Sedovic | Wolfgang Rieger | Yoni Wehbe |
---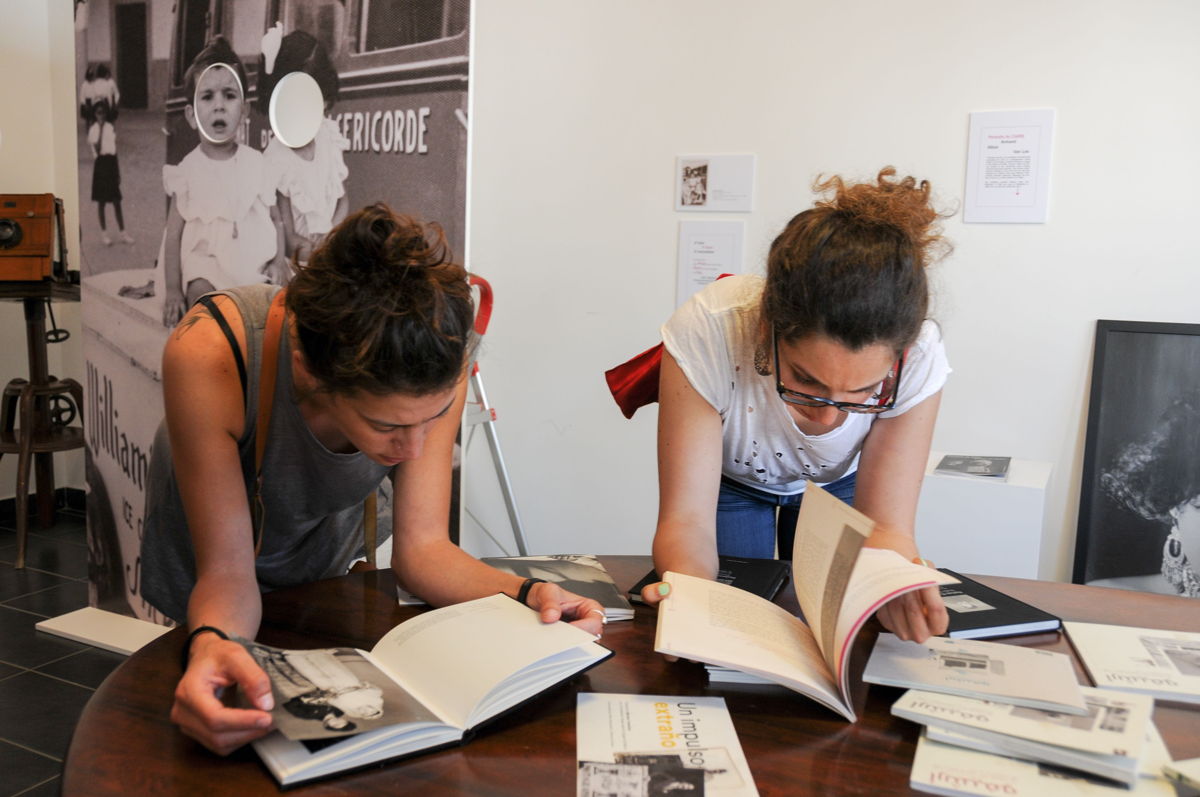 We are grateful to all organizations and companies that have contributed financial and material support:

Prince Claus Fund, Institut National d'Histoire de l'Art - INHA, U.S. Ambassador's Fund for Cultural Preservation, Middle East Photograph Preservation Initiative - MEPPI, Musée Français de la Photographie, Klug-Conservation, Luminous-Lint, Oteri General Construction, Moore Archives & Preservation LLC, GAPS LLC.
---
In case you missed this...
Our stories were carried in local and international media who were ever-present to help us voice our concerns but also our aspirations despite a difficult context.

Télérama // À Beyrouth, le monde culturel, en ruine, peine à imaginer un avenir

MoMA // A call for Beirut
The Daily Star // 'The collection is safe, the foundation's ruined'
Hyperallergic // Deadly Explosion in Beirut Decimates Thousands of Buildings, Including Galleries and Museums
deVolkskrant // Internationale culturele 'ambulancedienst' biedt eerste hulp aan getroffen kunst in Beiroet
الأخبار // «المؤسسة العربيّة للصورة» ومتحف سرسق بعد الانفجار: «ألبوم الخسارة»
---
The Arab Image Foundation extends its appreciation to the generous supporters that make our current activities possible.
Major Supporters
Supporters

Online Platform Supporter

Projects Supporters
Pikasso | Graham Foundation | Akram Zaatari | Alexandre Medawar