Issue #2020.01
In Memory of Børre Ludvigsen and Rifat Chadirji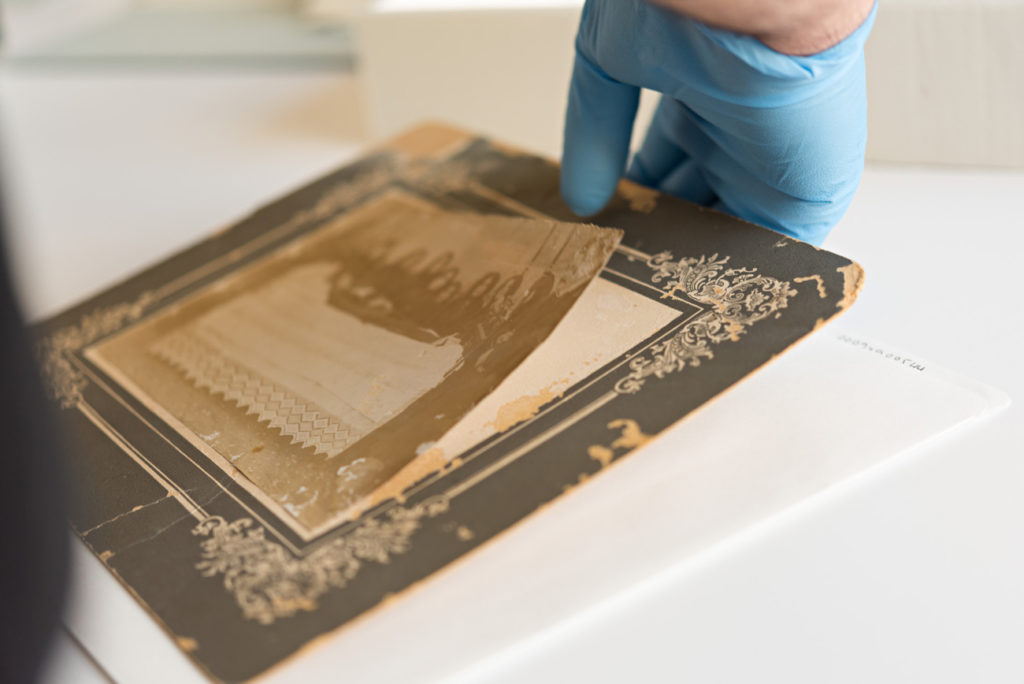 Header Image: Handling of a fragile, mounted gelatin silver POP print from the Mohsen Yammine Collection. Photo: Christopher Baaklini / AIF
---

​In Memoriam
​Børre Ludvigsen
​ 01.03.1946_30.03.2020

​Børre Ludvigsen was a figure in information architecture and digital archiving. A figure who has played a major role in the practice of archiving and digitisation in Lebanon, and who contributed greatly to AUB and their digitisation projects. He leaves behind a beautiful archive which he initiated, the Al Mashriq Archive.
Ludvigsen was a supporter of the Arab Image Foundation. He served on the AIF's digitisation committee from 2014 till 2016. His methods and critical approach to digital archiving continue to be valued at the Arab Image Foundation.
We want to convey our deepest sympathies to his family as well as his colleagues and students.
To learn more about Børre and his work, visit his personal website, Al Mashriq repository, and the AUB memorial page.
---

​In Memoriam
​Rifat Chadirji
​ 06.12.1926_10.04.2020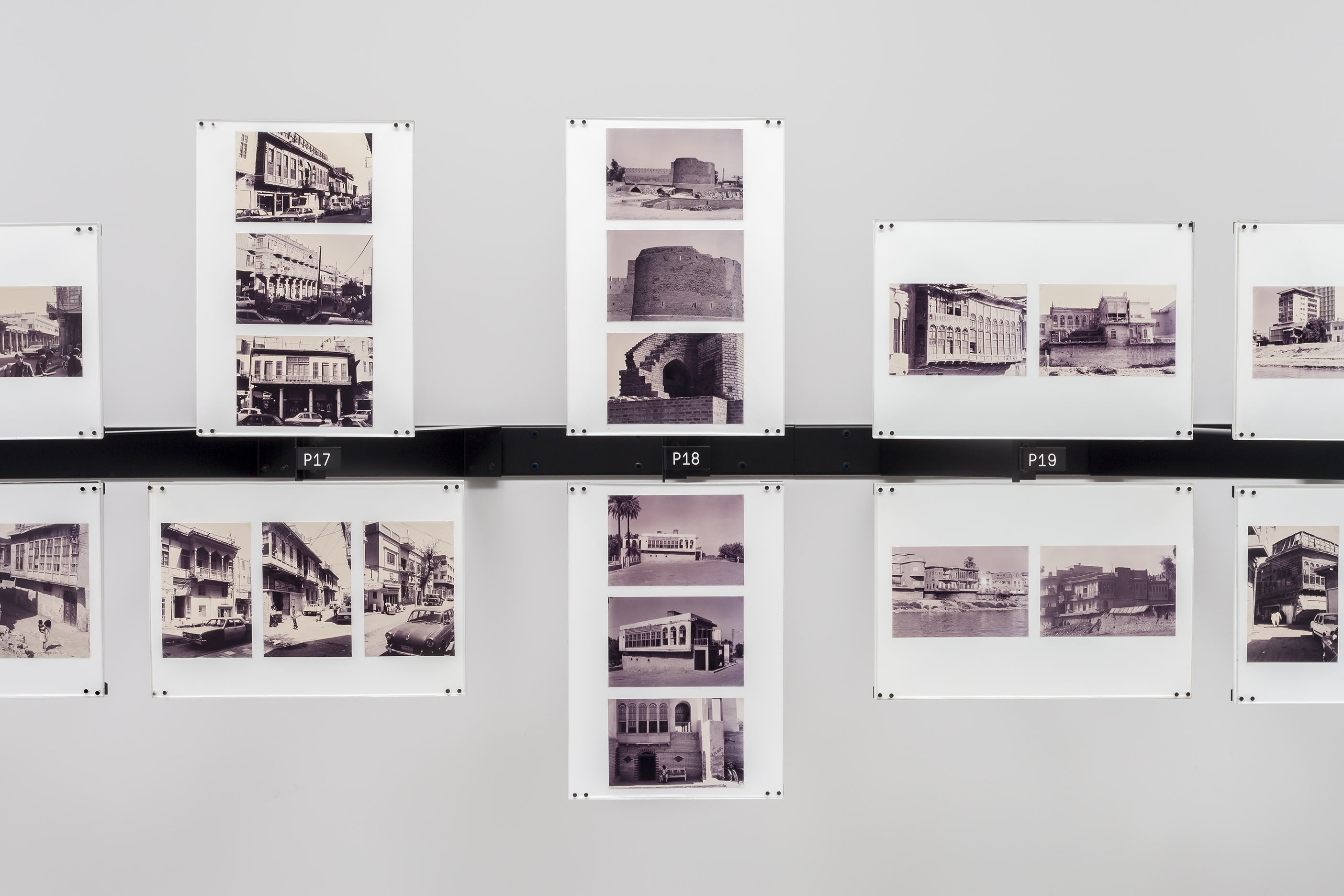 It is with great sadness that we share the news of the passing of Iraqi architect, Rifat Chadirji. 
Chadirji's seminal work as an architect, writer and thinker will be remembered and live on through those who he has taught, his writings and architecture, family, and colleagues. The foundation in his name and the archives he leaves behind will serve as active spaces and memorials to his practice and thought. 
The Kamil and Rifat Chadirji Photographic Archives, a rich collection of negatives and prints ​ spent several years deposited at the Arab Image Foundation, from 2012 to 2017, and were moved to the Aga Khan Documentation Center at MIT which also houses the Rifat Chadirji Architecture Archive.
We want to convey our heartfelt condolences to his wife, Balkis Sharara, and family, as well as to his colleagues and students.
For AIF activities around this collection, see Every Building in Baghdad: The Rifat Chadirji Archives at the Arab Image Foundation: Columbia University, 2016; Graham Foundation, Chicago 2016; LAXART 2018; and the publication Rifat Chadirji - Building Index. Edited by Akram Zaatari, Mark Wasiuta, Kaph Books, 2018.
Visit rifatchadirji.com to know more about the late architect. ​
​Obituary: Arabic & English
---
Explore
​Discover the foundation's collaborations, exhibitions, and projects on our online  platform. Our Explore page is a window onto the evolution of contemporary image and collecting practices through the foundation's past and present activities.
---

​In case you missed this
​Arab Image Foundation: Half a million images that tell the Middle East's true tales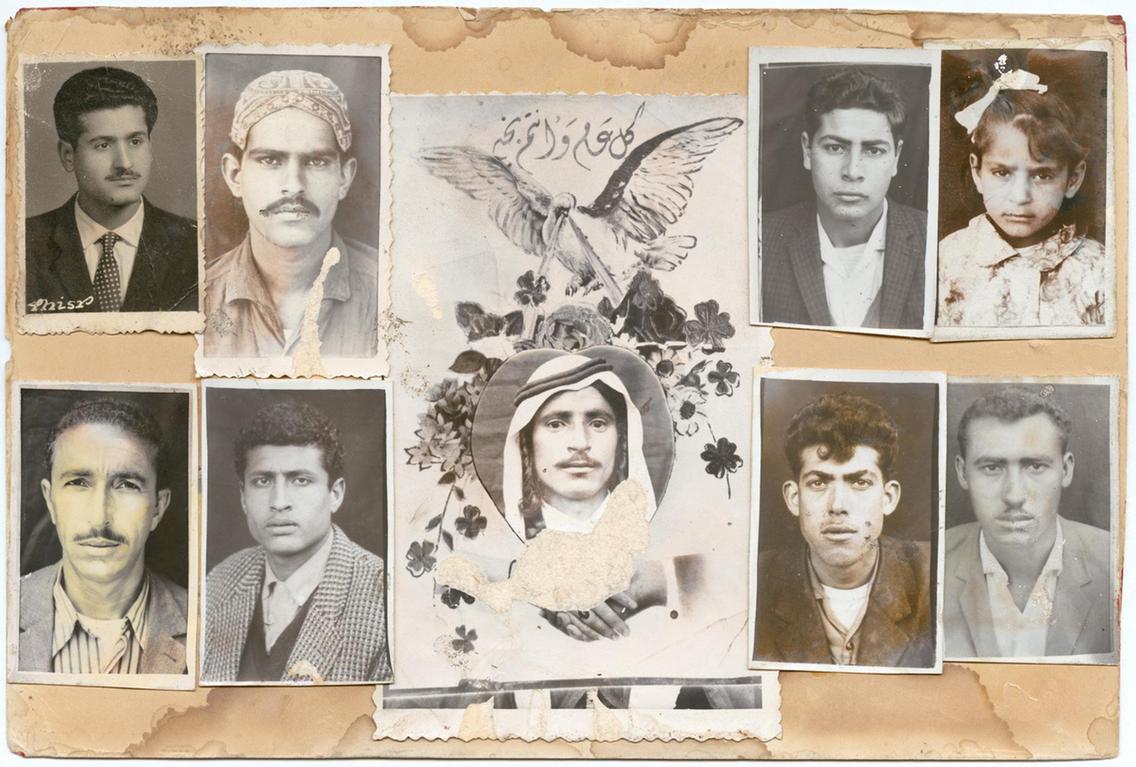 The National / Alasdair Soussi. Another [collection] included an image that comes from Egypt's Armenak Arzrouni, shot some time between 1950 and 1960. Tamara Toumanova – a celebrated Russian-American ballerina and actress, who was nicknamed "the black pearl of the Russian ballet" – is captured by Arzrouni, a photographer of Armenian origin, who worked under the mononym Armand. Read more.
---
Thank you
​We extend our thanks to the supporters that make our current activities possible.
Major Supporters

Supporters

Online Platform Supporters

Projects Supporters
Pikasso | Banque Libano-Française | Graham Foundation | Akram Zaatari | Alexandre Medawar